Sportul este pentru toata lumea – aceasta a fost ideea din spatele prezentei Intersport la evenimentul de publicitate neconventionala ADfel 2012, potrivit unei informari de presa emise de GAV. Astfel, terasa Fabrica a fost echipata pe toata durata evenimentului cu echipamente sportive, iar participantii au putut lua parte la diverse probe sportive "altfel".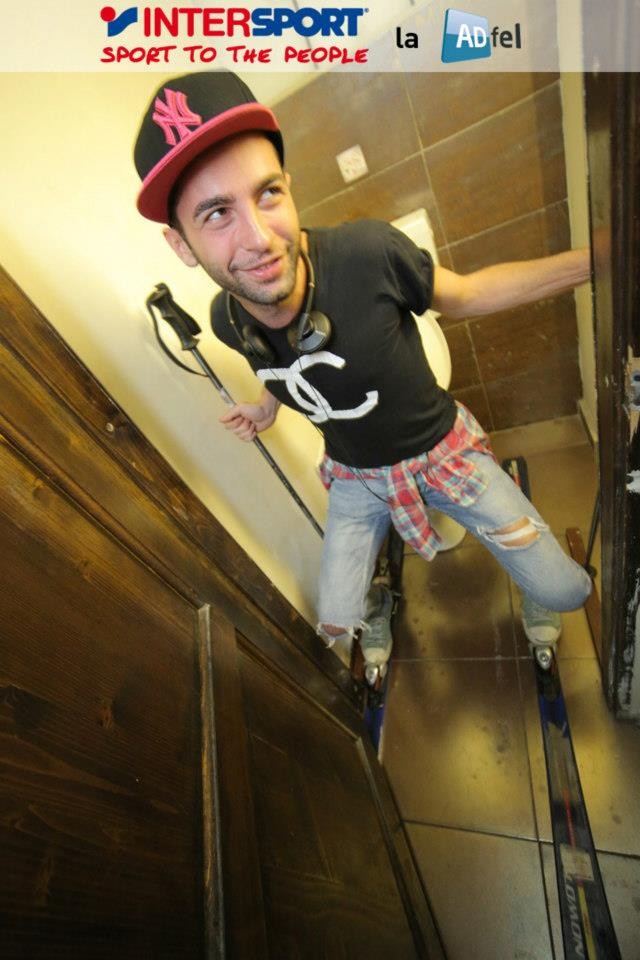 O masa de pe terasa a fost inlocuita cu una de ping-pong la care se putea continuare servi o bere rece, toaletele au fost accesorizate cu schiuri si bete ce sustineau pozitia schiorului la baie, iar unul din peretii terasei a fost transformat in wall de Facebook. Like-ul offline putea fi acordat cu ajutorul unei mingii de fotbal si era apoi rasplatit cu vochere de cumparaturi.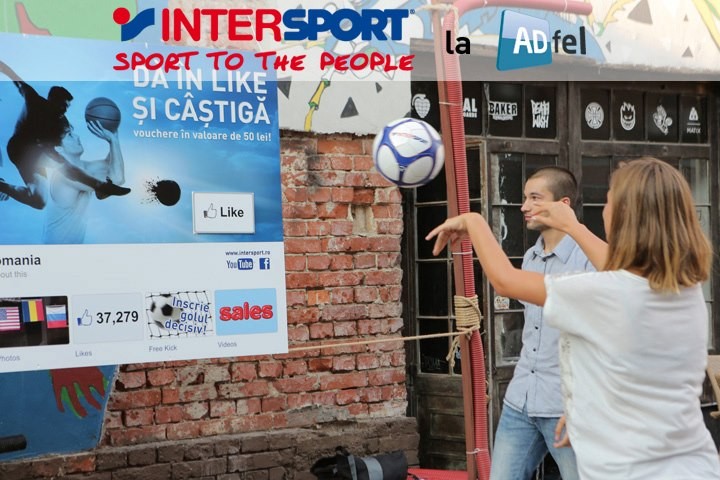 "La ADfel, Intersport ne-a adus aminte ca suntem intotdeauna inconjurati de sport, chiar daca nu constientizam intotdeauna acest lucru. Pe terasa de la Fabrica, in cadrul ADfel, Intersport a profitat de situatii mai mult sau mai putin cotidiene pentru a le scoate in evidenta calitatile sportive. Astfel, Intersport a adus sportul oamenilor in 'mediul lor natural' ... adica pe terasa", a declarat Lucian Georgescu (Managing Partner, GAV).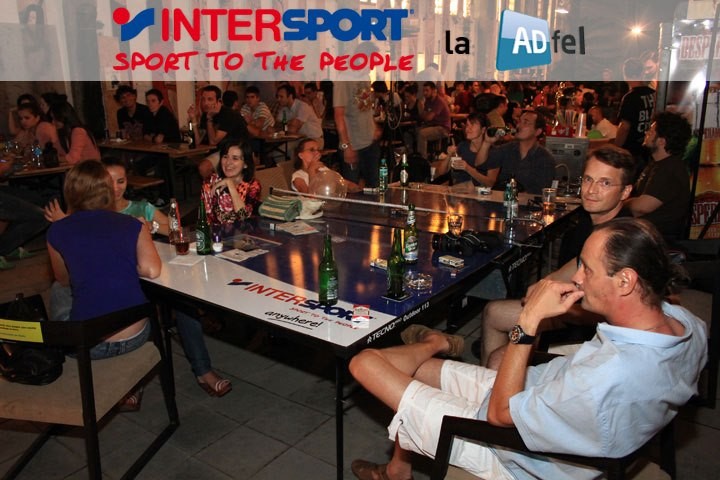 "De ce Intersport la ADfel? Credem cu tarie intr-un stil de viata sanatos, bazat pe sport, si implicit in misiunea noastra strategica de a aduce sportul mai aproape de oameni…oriunde s-ar afla! De aceea avem grija sa nu pierdem nicio oportunitate de a transpune in fapte concrete sau, daca vreti, de a aduce in offline ceea ce credem, ne caracterizeaza si ne asigura motivatia de a merge mai departe: (bringing) SPORT TO THE PEOPLE", a adaugat Adrian Handra (Marketing & PR Manager, Intersport Romania).
La dezvoltarea activarii au contribuit echipele :
GAV : Marius Rosu (Director de Creatie), Vali Ionescu (Art Director), Radu Nantu (Copywriter) si Ioana Avram (Social Media Manager).
Intersport : Adrian Handra (Marketing & PR Manager) si Cristina Vasilescu (Marketing Assistent).