Timisoreana si agentia de marketing interactiv Syscom Digital au reinterpretat colindele traditionalele de sarbatori si i-au urat "digital" pe toti cei care au vizitat in decembrie AFI Palace Cotroceni.
In perioada 12-27 decembrie 2015, in cadrul campaniei de iarna #SarbatoriAcasa, Timisoreana si Syscom Digital au gasit formula ideala pentru a aduce mai aproape de bucuresteni colindele si spiritul Craciunului.
Astfel, in AFI Palace Cotroceni a fost instalat "butoiul digital" Timisoreana, in interiorul caruia rula un video cu colinde reinterpretate de baietii de la Sector 7. Butoiul Timisoreana a atras sute de vizitatori offline, iar colindul a fost popular si in mediul online.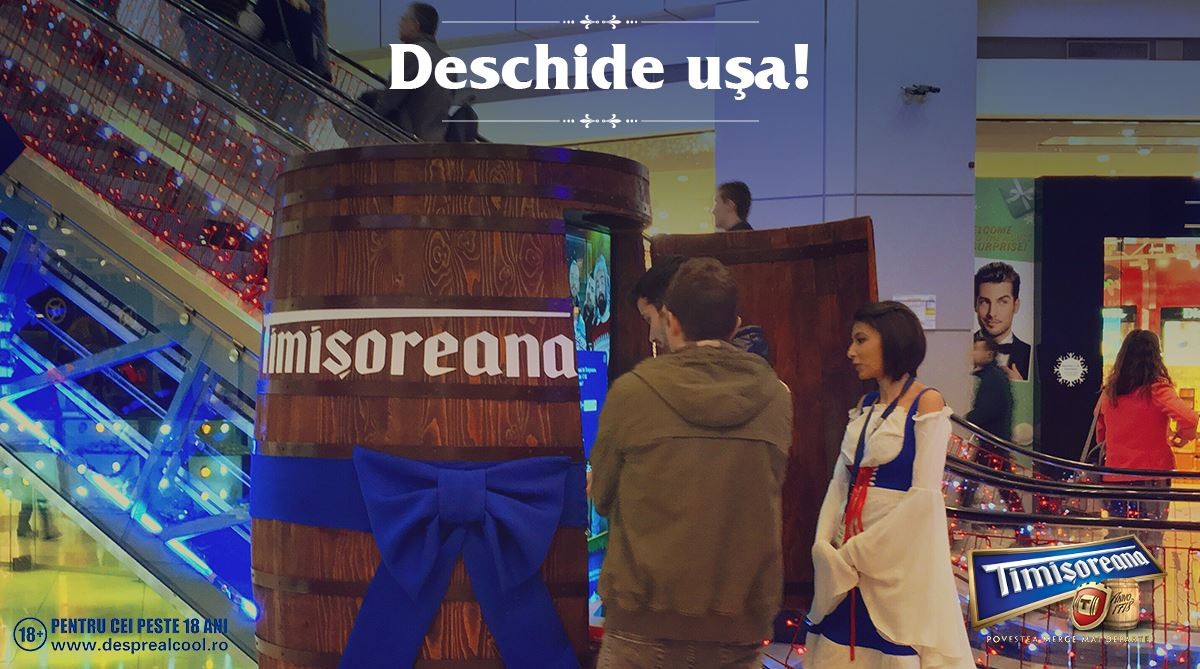 "Prin aceasta activare, am vrut sa aducem spiritul Sarbatorilor de iarna aproape de oameni, intr-un loc de petrecere a timpului liber foarte frecventat in acea perioada de Craciun si ne bucuram ca am reusit sa ii inveselim pe toti, printr-o experienta deopotriva amuzanta si traditionala.", a spus Cristina Gherman (Senior Brand Manager Timisoreana).
"Pentru ca Timisoreana este un brand cu traditie, ideea de colind a fost imediat imbratisata, insa, acestei componente traditionale i-am adaugat elemente digitale de interactivitate, care au generat nu numai rezultate foarte bune, dar au reusit si sa transforme experienta de brand intr-una cu adevarat memorabila pentru consumatori, iar acesta este, credem noi, cel mai important castig al intregii actiuni.", a declarat Maia Novolan (Digital Strategist si General Manager la Syscom Digital).
Cu acest proiect, Syscom Digital si-a extins portofoliul proiectelor digitale "out of the box", multe dintre ele reprezentand premiere pentru Romania.
De-a lungul timpului, agentia a creat experiente cu adevarat speciale pentru consumatori, printre care se numara bannere online interactive, aplicatii de Augmented Reality, aplicatii in social media, campanii interactive si cross-promotion, mecanisme originale de participare in cadrul promotiilor nationale etc.
Acest proiect este realizat de Timisoreana si Syscom Digital, in colaborare cu Kaleidoscope Proximity si GMP Advertising.