Diploma, evenimentul dedicat absolvenților de facultăți creativ-vocaționale, inițiat de The Institute și inspirat de UniCredit Bank, va avea loc între 21 și 30 octombrie la Palatul Știrbei de pe Calea Victoriei numărul 107. Programul este compus din expoziția cu cele mai bune lucrări de licență din 2016 din peste 20 de discipline creative, proiecții de film, spectacole de teatru, un concert de muzică clasică și, începând cu această ediție, workshop-uri și conferințe.   
Dacă anul trecut secția pictură a fost în lumina reflectoarelor, Diploma 2016 pune accent pe departamentele de design vestimentar și modă. Așadar, numărul proiectelor din această categorie va predomina deoarece vor fi invitate să expună încă patru universități din țară - Universitatea de Artă şi Design din Cluj-Napoca, Universitatea de Arte "George Enescu" din Iași - Facultatea de Arte Vizuale şi Design, Universitatea de Vest din Timișoara - Facultatea de Arte şi Design și Universitatea din Oradea - Facultatea de Arte.
"UniCredit Bank continuă tradiția de a susține creativitatea si designul românesc autentic și este alături de Diploma pentru al treilea an consecutiv. An de an adăugăm noi instrumente acestei platforme de dezvoltare a tinerilor creativi, îndeplinindu-ne promisiunea făcută la început, dar setând în același timp noi obiective.

Nu suntem alături de ei doar o dată pe an, ci încercăm să ii promovăm pe tot parcursul său. Ultimul proiect implementat este expoziția Diploma Selected, ce poate fi vizitată până pe 14 octombrie în spațiul expozițional UniCredit Bank - Bulevardul Expoziției 1F Project Space", declară Anca Ungureanu, First VP, Identity and Communication Director UniCredit Bank România.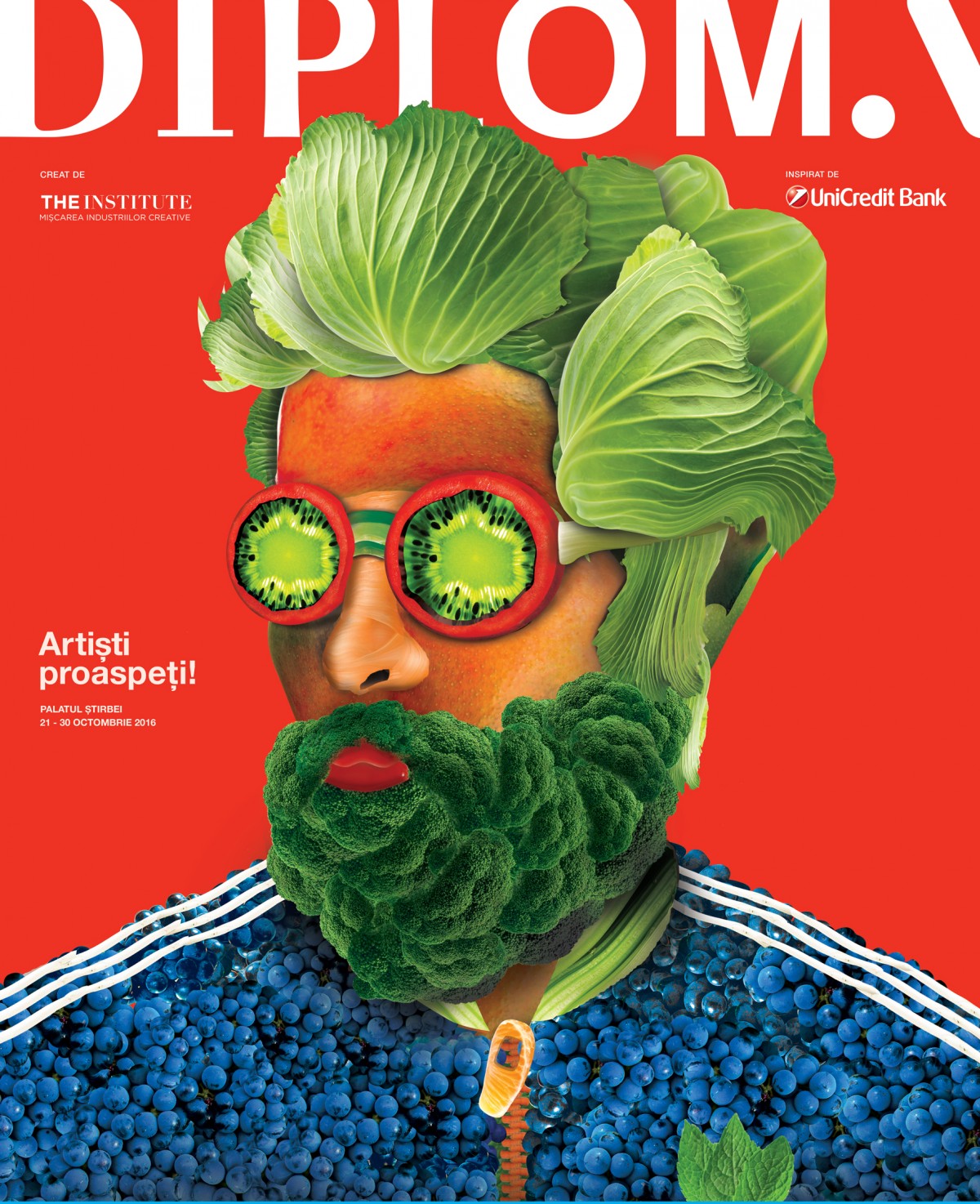 Universitățile partenere din București sunt: Universitatea de Arhitectură și Urbanism "Ion Mincu", Universitatea Națională de Arte, Universitatea Națională de Muzică, Universitatea Națională de Artă Teatrală și Cinematografică "I.L. Caragiale", Universitatea Politehnică București - Facultatea de Inginerie Mecanică și Mecatronică- Secția Design Industrial, Universitatea Spiru Haret - Facultatea de Arhitectură, Universitatea Hyperion - Facultatea de Arte, Universitatea de Științe Agronomice și Medicină Veterinară din București - Facultatea De Horticultură - Secția Peisagistică.
Noutăți #Diploma2016
La doi ani de la prima ediție DIPLOMA, The Institute alături de UniCredit Bank și-au propus să dezvolte o serie de activități care să completeze expoziția și să ajute absolvenții la începutul carierei. Pentru a mapa nevoile și dorințele acestora, a fost inițiată o serie de focus grupuri împărțite în cinci mari domenii: Arhitectură, Arte Plastice, Arte Decorative, Teatru și Film, Muzică.
Pentru o perspectivă de ansamblu, au avut loc mai întâi întâlnirile cu profesorii, curatorii și alți potențiali parteneri ai studenților, iar ulterior, cu reprezentanți din rândul studenților. Concluziile acestor întâlniri reprezintă cel mai bun și relevant ghid pentru modul în care trebuie dezvoltat în viitor proiectul DIPLOMA.
Una dintre concluziile trase de până acum a fost necesitatea expunerii studenților la anumite informații la care nu au acces în facultate. Așadar, începând cu ediția de anul acesta, va fi introdusă o serie de conferințe adresate studenților și proaspăt absolvenților. De la subiecte legate de aspecte legale, practice, financiare până la metode de comunicare, conferințele, susținute de specialiști în domeniu, vor supune atenției publicului cele mai relevante subiecte pentru un tânăr artist.
DIPLOMA prezintă noua generaţie de creativi români alături de TASTEMakers, Absolut, Grolsch și Illy.