Jacelyn Swenson is on the IBM Branded Content and Global Creative team where she leads social, digital, and creative experiences to make the IBM brand more relevant and engaging with strategic constituents. She is a forward-thinker who embraces change and leads high-performing, cross-functional global teams to identify and seize market opportunities.
Prior to her current role, she created community-based marketing and communications initiatives that served as a showcase for social business in action. Previously, she led global teams that generated award-winning market presence, delivered sales pipeline, and exceeded revenue targets for the IBM Software Group.
Trying new things makes you more creative. Getting out of your comfort zone can lead to great ideas. When creativity and innovation is applied to a project, the company creates something new and better and makes a big step to be the leader of a changing marketplace, and also in front of the competition.
Cristiana Vaideanu, Head of Insights at Ursus Breweries, believes creativity is one vital engine for the humanity to move ahead and one essential treat of beautiful and smart minds and a way to make our lives easier and shinier. Hence it should be nurtured and praised as much as possible.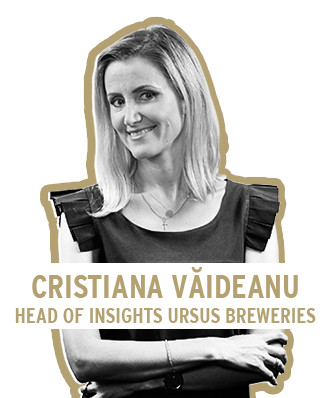 Jacelyn will be joining the IAA Global Conference "Creativity Can Change the World", on 24-25th of October, and in order to find out which creative ideas she will share with the audience during the event, Cristiana asked her a few questions.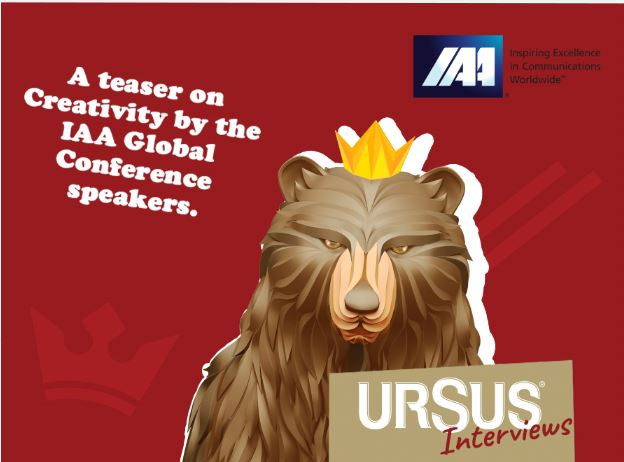 Hi, Jacelyn. Could you tell us what creativity means for you?
Creativity is using surprising and delightful approaches to engage an audience.
If creativity is an unlimited resource, how do you harvest your team's creativity?
Inspire continued growth and provide a supportive environment that welcomes disruption.
Could you share a life story (personal or professional life) on how creativity improved the world? It could very well be a story of how an unconventional, "crazy idea" saved the day, a story on how lateral thinking helped you come up with a better solution.
Joining World Community Grid and donating my device's spare computing power is helping scientists perform research calculations that solve the world's biggest challenges in health and sustainability.
My device's idle power is helping scientists identify promising areas to study in the lab and bringing them closer to life-saving discoveries, like new drug candidates in the fight against a childhood cancer, clean water to millions, and new compounds for harnessing solar power.
How would you define creativity now versus 10 years ago?
More personal, interactive, experiential, accessible, and dynamic.
Is creativity an inborn talent or can it be educated / nurtured? Which would be the best ways to educate creativity, in your view?
Everyone is creative in different ways. It's important to understand how individuals process information and to provide them the space and support they need to nurture their creativity. Equally important is to encourage them to participate in activities unrelated to their work.
Top domains / industries where creativity is mandatory?
Virtually all. Creativity is essential for business success. Our dynamic world requires we re-invent ourselves and what we do every day.
Could you share a story where creativity was the turning point for a project /company?
When we introduced cognitive computing --long before AI was in the headlines - few people understood what it could mean for business. We needed to educate people on cognitive computing and then demonstrate how IBM's Watson could work with humans and create new business opportunities.
We wanted to draw an emotional connection with Watson as well, particularly with the millennial population, so we showed up at a pop culture event where no one would expect to see Watson, much less IBM.
That event was the 2016 Met Gala. In partnership with Marchesa, we designed a dress, drawing on a mix of Watson APIs, cognitive tools from IBM Research, solutions from developer partners and the creative vision from the Marchesa design team.
Cognitive was woven into every step of the creative process during the collaboration and reflected how "man and machine" could work together to create the first cognitive dress. The dress reflected fan sentiment real time from around the world and was one of the most popular on the red carpet. Most importantly, it helped people imagine the many ways that cognitive computing could be used and continues to serve as a creative spark today.
Check here a beautiful case study on the Marchesa Cognitive dress, powered by Watson AI.
Ursus - A teaser on Creativity series is part of IAA Global Conference – Creativity Can Change the World, the event will take place on October 24-25, at The National Opera House in Bucharest. For more information please visit www.creativity4better.com.