Adrian Botan sees himself as a challenger even more today, as McCann's European Creative President and Global ECD for Nestle, believing that it is the only healthy behavior in a business prone to disruption and reinvention. This is the spirit that he is determined to instill across McCann offices in Europe, together with relentless resourcefulness and entrepreneurialism. Among the Clio jury members Adrian might be one of the few creative leaders who has had the unique privilege to experience both dictatorship and democracy first hand. Strangely enough this comes in handy in today's puzzling world.
Having lived his first 20 years in a Communist Romania, he is equipped with the characteristics that may have contributed to earning a double Cannes Grand Prix: a challenger spirit and a capacity to thrive with scarcity. His "American Rom" campaign subverted a national icon to spark a conversation about the real meaning of patriotism in today's globalized world.
Creativity is hard work. You have to work daily even if you don`t always have award-winning ideas as it is important to learn how to build a concept and the proper methods to sustain it. Further, over the years the experience you will gain will offer opportunities to work with, from the people you will meet to the problems you will face and the solutions you will find. Shortly, you have to be open to experience and try to get more out of life.
For Stefan Teodorescu, Marketing Strategy & Capability Director Ursus Breweries, creativity is the art to create something unexpected which can produce excitement and emotions among the audience. It implies empathy, to be open minded and lots of courage. Also, you have to trust your team and get carried away with the concept in order to create a stunning campaign.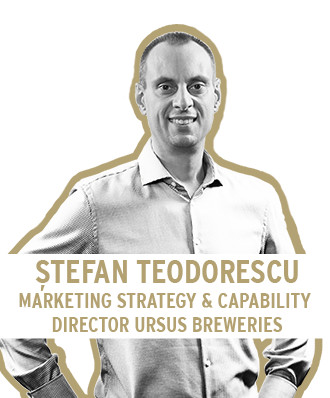 Adrian will join IAA Global Conference, and Stefan talked to him about creativity and tried to understand the perspective about this concept from a multi-awarded creative at Cannes. How can people like him create so many surprising campaigns? Is it something genetic? Is he part of a team or he is on his own? Let`s find out what Stefan learned from Adrian before the conference on October 24-25.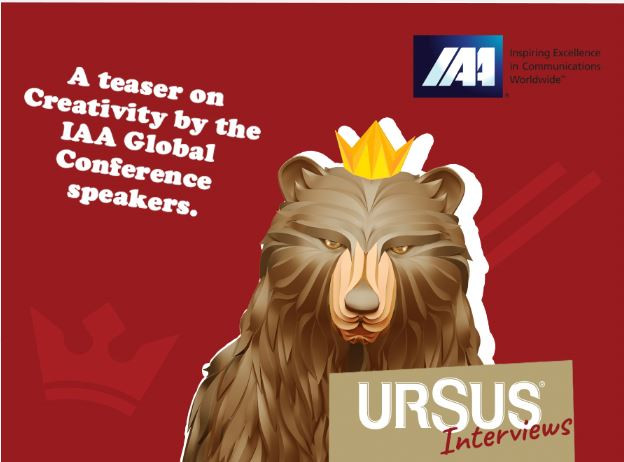 What does creativity mean for you?
Creativity is courage. It means to make something new and mostly new ideas same stupid. But you have to take the risk of being ridiculous. To be rejected and to fail.
It is said that Romanians are very creative, myth or true?
It is a myth. I think we assigned ourselves this creative nation stereotype. This is good because a stereotype can turn into a prophecy. In our industry, it is a good thing when Romanian clients and creatives turn into more ambitious and braver people. It is good when this turn into challenging the rules and norms.
But do not generalize, I think only a small part of Romanians have the courage to be creative. Mostly are conformists, like most people, and the others aspire to be cooler. And being cool is lack of courage.
What is the highlight of creativity you experienced in your career until now?
"Romul American" / "The American Rom" is by far the bravest campaign I worked on. Maybe we were a little naive, but that gave us wings.
Ursus - A teaser on Creativity series is part of IAA Global Conference – Creativity Can Change the World, the event will take place on October 24-25, at The National Opera House in Bucharest. For more information please visit www.creativity4better.com.