Dacă oamenii vor, nu se mai numește invaziv, nu? Unii ar spune că publicitatea trăiește vremuri foarte bune, în care orice e posibil, prin canale de propagare diverse și imposibil de blocat. Alții ar fi reticenți și ar replica, hm, că oamenii fug de publicitate și nu prea îi mai poți prinde, că noile generații sunt sensibile la influențe de convingere și că, oricum, chiar dacă ar fi deschiși la mesaje de marketing, ele se pierd în marea de informație de toate felurile. În fine, în mijlocul acestor teorii, avem două exemple care ne arată că publicitatea trăiește vremuri dătătoare de fiori, dar altfel interesante pentru antropologi sau autorii de SF.
O filială din Rusia a lanțului de pizza Domino's a anunțat o promoție care promitea 100 de pizza gratis pe an, timp de o sută de ani, pentru cei care își tatuau logo-ul companiei. 
Anunțul a fost făcut pe rețeaua socială VK și spunea că tatuajul trebuie să fie în locuri vizibile și apoi să apară într-o fotografie în social media.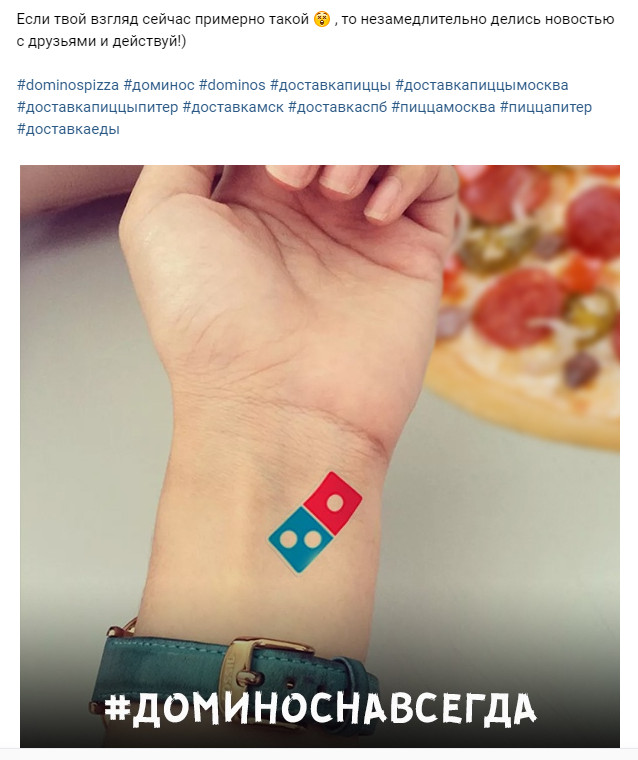 Au fost atât de mulți oameni care s-au tatuat, încât compania a încheiat promoția după doar cinci zile, deși .trebuia să se deruleze până pe 31 octombrie. Pe 4 septembrie, 350 de oameni se tatuaseră deja cu logo-ul companiei. Acesta a apărut pe multe picioare, încheieturi, brațe, dar și pe gât: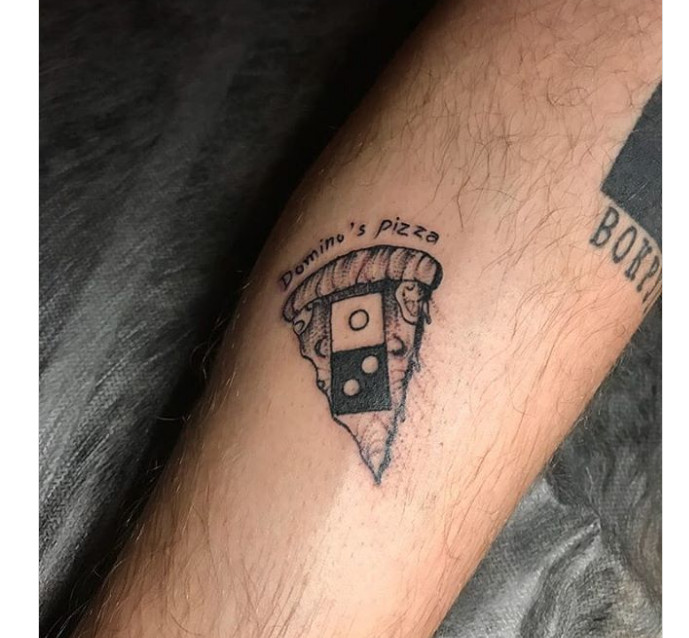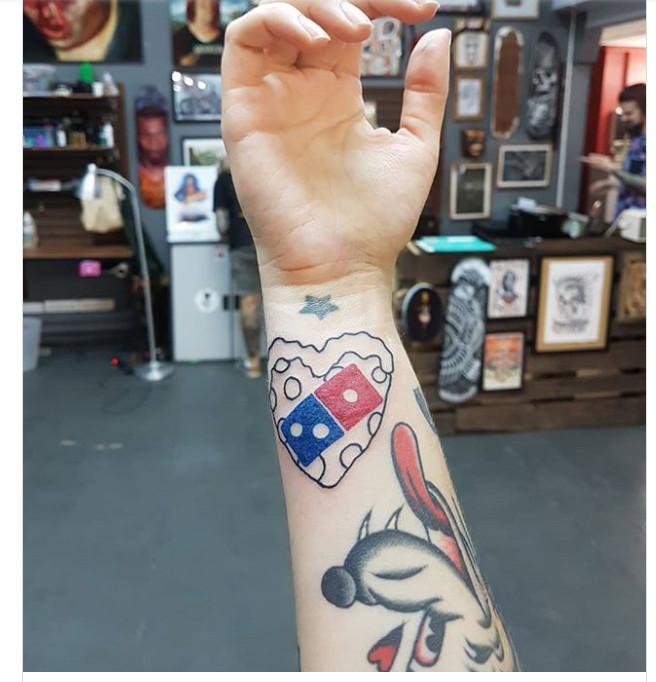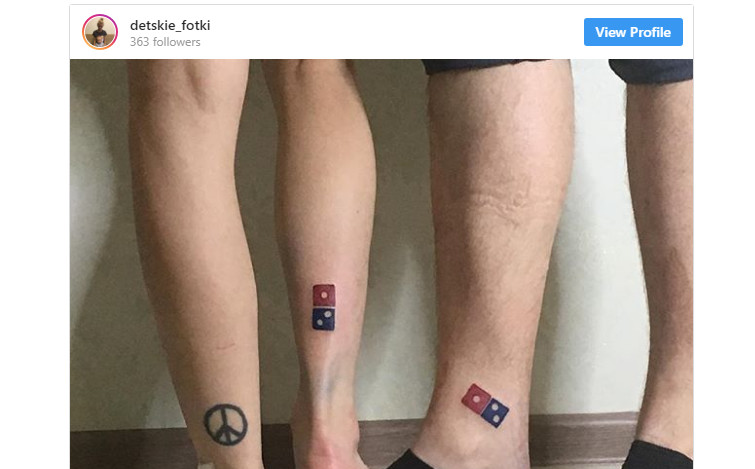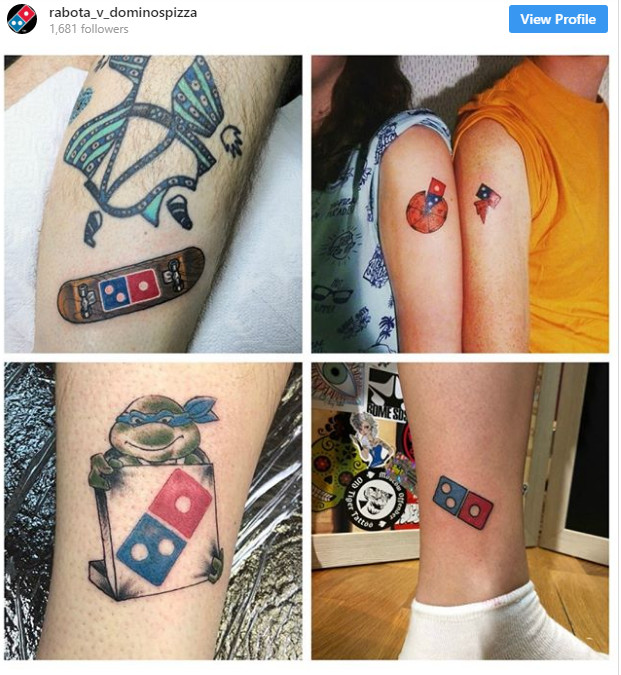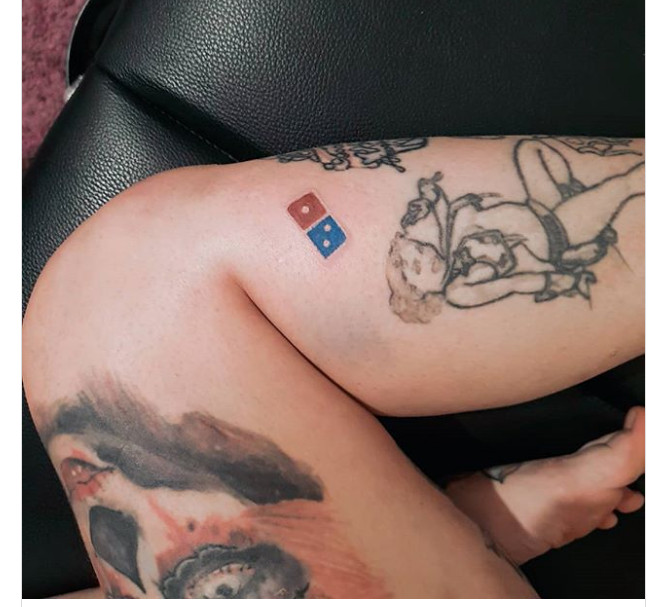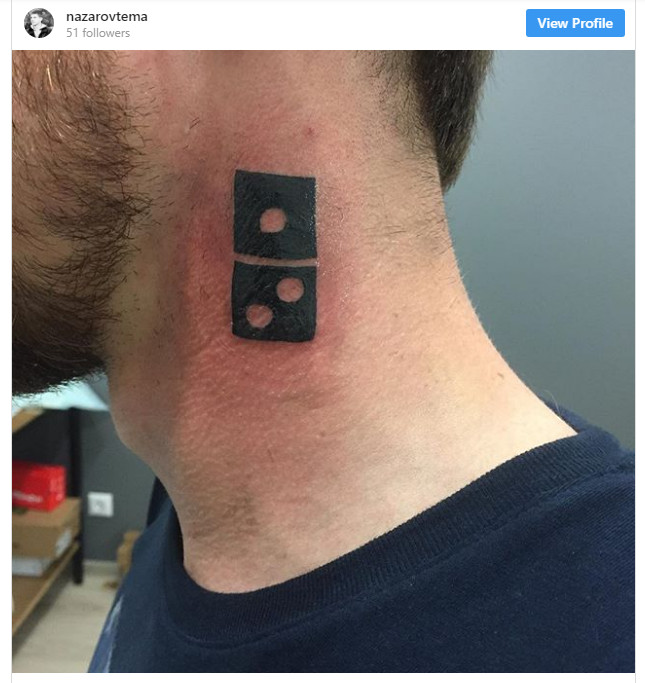 Un purtător de cuvânt al companiei a explicat că promoția a fost lansată de o franciză independentă din Rusia, special pentru publicul de acolo, pentru a opri eventuale tatuaje în căutare de pizza gratis.
Și dacă tot s-au tatuat cu branduri, de ce să nu își numească oamenii și copii la îndemnul unuia? KFC a promis 11.000 de dolari (pentru că 11 sunt condimentele folosite de companie), taxele de școlarizare adică, părinților care își vor numi copilul după Colonelul Sanders, adică Harland, pe 9 septembrie (sau aproape de această dată) și ale cărui acte vor fi gata înainte de 9 octombrie. Harland nu prea e la modă zilele acestea în SUA, iar ultima oară când se afla în topul numelor se întâmpla acum 70 de ani. În 1918, când s-au născut cei mai mulți Harlandi, numărul lor se ridica la 155. 
The Atlantic numește campania Cea mai distopiană cascadorie de marketing din toate timpurile. Și o citează pe Judith Donath, consilier la Berkman Klein Center de la Harvard și autoarea The Social Machine: Designs for Living Online, care critică încercarea companie de a se infiltra la un nivel personal în viața unui om care nu s-a născut încă.  
Is KFC really oblivious to how creepy it is for a child's name to be directly influenced by a company? Or is it intentionally crossing a line to get attention?

"On the most positive side," Donath said, "I can imagine someone in the marketing department who really likes the company. They work for it, they market for it, they're fond of it, and this would be so cool—It's a cool name, I've always liked it, we could do this and it's great marketing and someone would get this money—and they're not really doing it cynically. But you could also see this as this completely cynical person in the marketing department saying, We could get a ton of buzz around this and we could always deflect it by saying, look, we're helping pay for college."
Oricum, și fără îndemn sau promisiuni financiare de la branduri, există deja copii care se numesc Audi, Cartier, ESPN (da, ESPN), precum și Canon, Nike sau Nissan. Așa că pentru noua cascadorie de marketing a celor de la KFC există cu siguranță public pe măsură.