He created the most popular restaurant that doesn't exist on TripAdvisor, he brought an obscure fashion brand on the peaks of popularity during Paris Fashion Week by inventing a famous designer and is now being contacted by some of the biggest companies worldwide, asking for his help. Oobah Butler (freelance writer for VICE, Noisey, The Guardian or ShortList Magazine) is convinced that, if all of the above happened, anything is possible. Including his coming to Romania, on the stage of the Bucharest National Theatre, to talk about Fake News. During his talk at the Creativity4Better conference, put together by IAA Romania, Oobah revealed inside stories concerning his social media experiments and the fake news paradigm. 
We continued to discuss the topic further and asked him: "How easy is it to deceive people in this information era? What's it like to play with their minds?". Oobah Butler says we're all victims of Fake News, and the fear of false information is wide-spread. There's no escaping it, but you can definitely play with it. You can cope by making fun of it.
Oh, and most certainly we met Oobah himself, not any of his fake versions.
Is it easier to trick people in 2018?
I don't think it's necessarily easy to do that or if people are gullible or not. The Internet is really new and we're still trying to get used to it, while it's merging and producing these new realities; things are not quite as sophisticated as they will be one day. Maybe it's that we're not ready yet. But I don't know, I'm an idiot.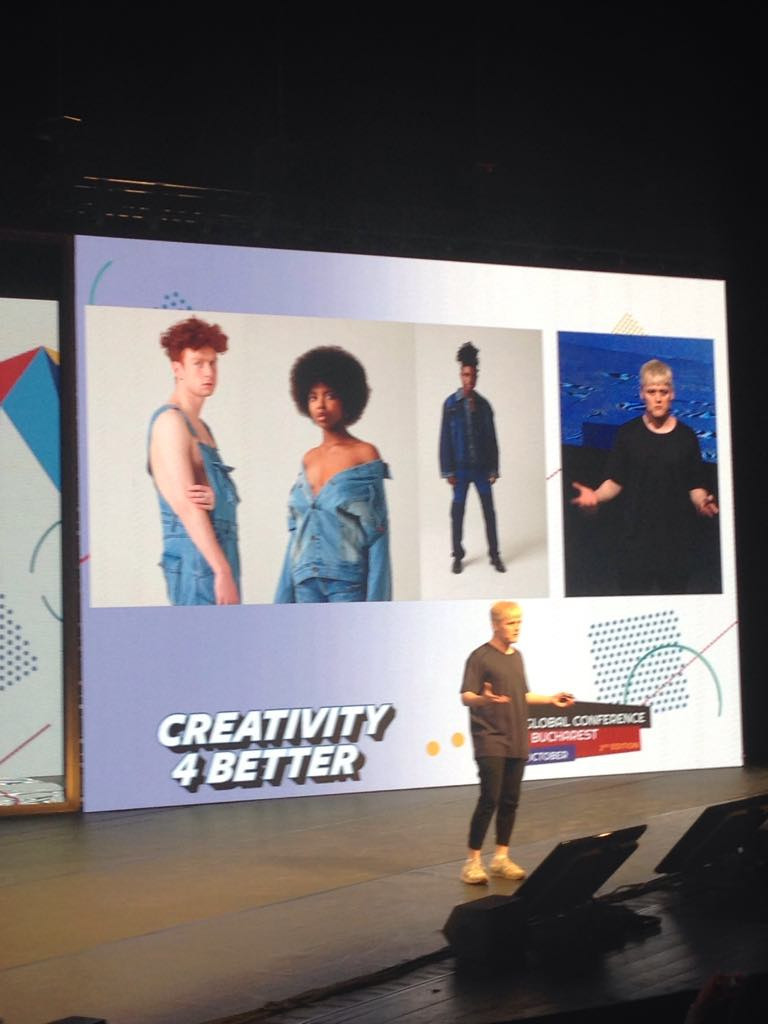 Social media can reach anyone. By spending just 10 minutes all together, you can create a 'legitimate' fake person. It takes 2 minutes to put up a Facebook profile or an email. That's scary.
Fear of fake news
I think it's a generalized anxiety. And it's very dark. I think we should accept that fake news is part of the world now. The thing I do is just have fun with it. That's why people respond positively to it. Otherwise it's really depressing. Sometimes, even I get scared.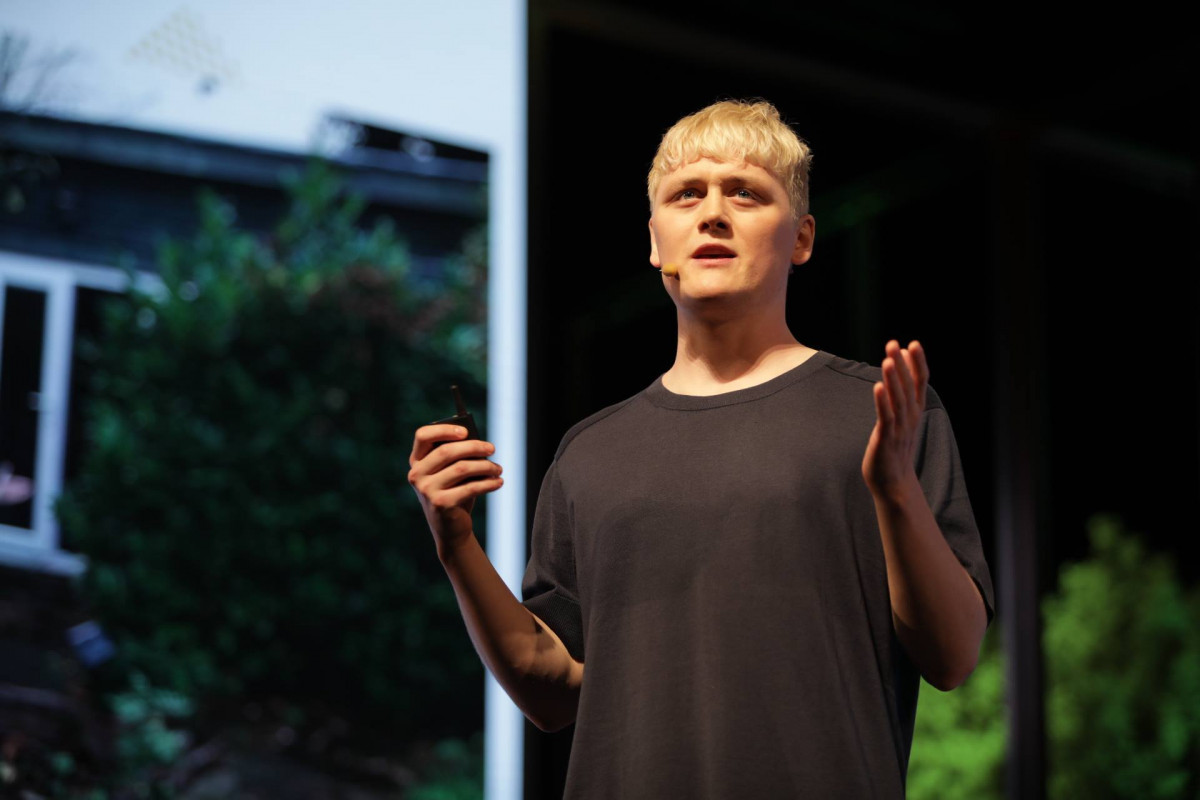 Have you been tricked by fake news?
Probably. We all have. Bias has always been a part of media, but not that dark fake news, like Breitbart fake news. I've definitely been fooled like everybody. Bias isn't a new thing. I'm trying to have fun with it. That's why people respond to it. The opportunities are endless.
I've just formed The Number One Agency. And all of a sudden I have people from all over the world contacting me.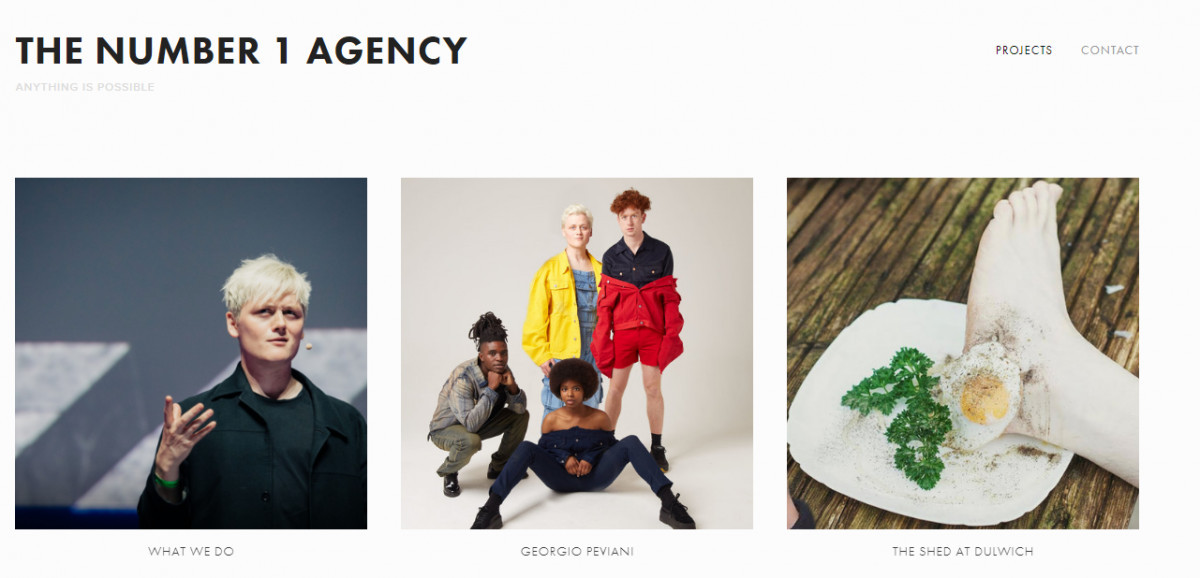 Playing with people's minds
What I do is different, because I'm not trying to do anything illegitimate. I'm always motivated by fun and humour. I just hope people will accept my stuff. Anyone could be fooled by it. Far from my intention is saying anything like "you're stupid because you fell for it". No. Any of us could have fallen for that. It's not about the specific people who were involved in this experiment.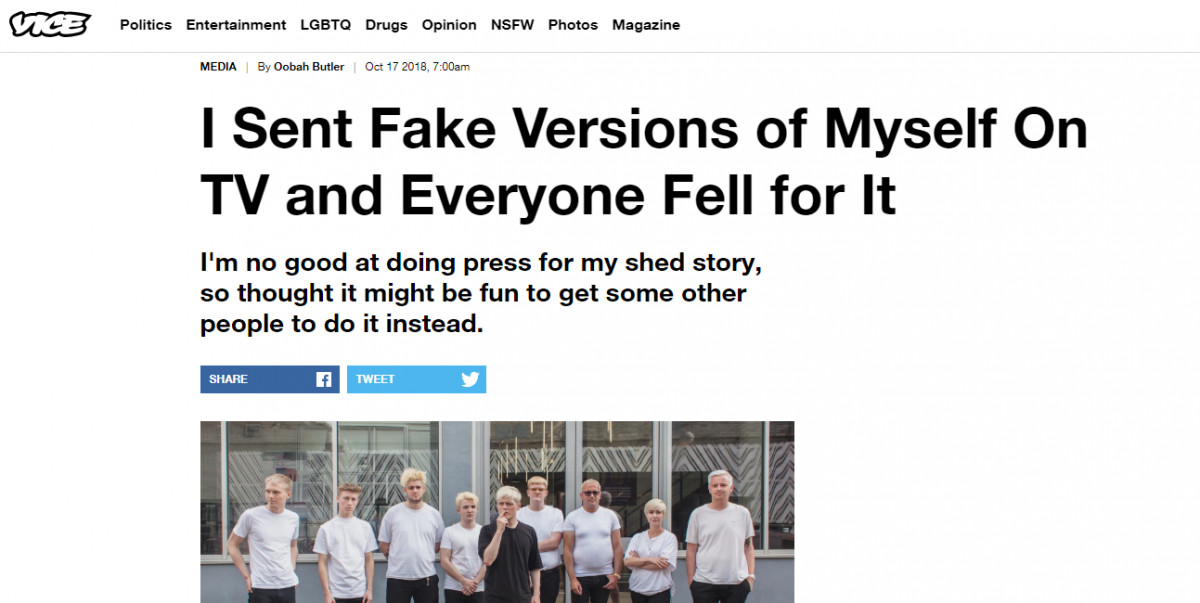 It's really interesting how everyone digests stories in the same way. And media all over the world reacted in the same ways. That's interesting. It shows how culture is shaped by this. How everyone interacts with the news in the same ways. So maybe everyone has the same anxieties about this kind of things. They like the same things, they don't like the same things.
I don't know if highly educated people are less likely to fall victims to fake news, but there is no  such thing as a fake news interaction free of risks. Maybe just in terms of people that don't consume anything media related.