Un nou an, un nou brand care irită sensibilități culturale. După gafa uriașă din China a celor de la Dolce și Gabbana, pentru care și-au cerut scuze gigantice, dar care nu au făcut decât să agite și mai mult spiritele, a venit și rândul Burberry.
Brandul a încercat, printr-o serie de fotografii cu modele și actrițe din China, să serbeze Anul Nou Chinezesc.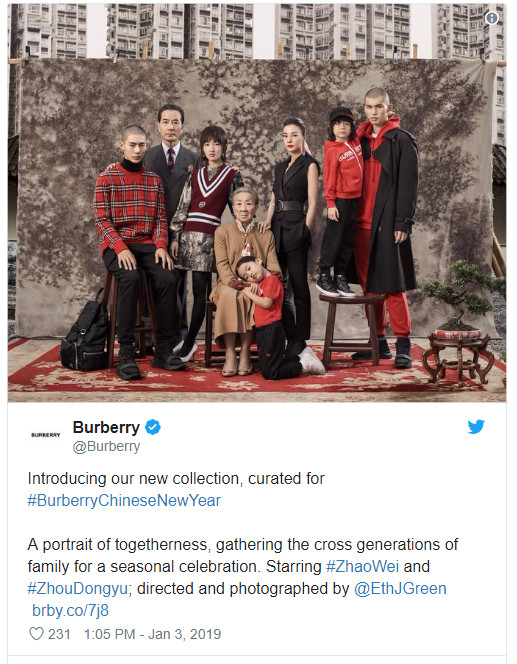 Ceea ce se voia o atmosferă de familie și sărbătoare a fost interpretată, de cei din China, ca posterul unui film horror.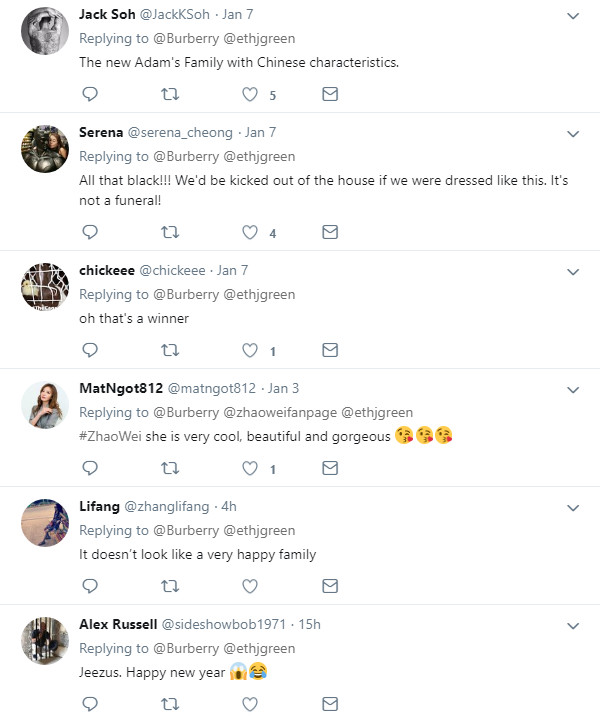 Cuvântul cel mai folosit în reacțiile vizavi de aceasta campanie a fost creepy. Sau, cum exprimă cel mai bine unul dintre comentatorii online:
"This is a group of people who plan to kill this ultra-rich grandma and keenly fight over her inheritance"