Șapte agenții din țările balcanice își unesc forțele pentru a livra servicii integrate de comunicare clienților regionali.
Pe 8 octombrie, în Sofia, în cadrul unui eveniment de lansare, a fost fondată alianța celor 7 agenții de comunicare din Europa de Sud-Est. Au fost prezenți atât manageri ai companiilor locale și internaționale cu influență în regiune, cât și reprezentanți cheie ai canalelor media din Bulgaria.
Inițiatorul acestui proiect și gazda evenimentului a fost Interpartners Group. Alianța s-a lansat sub numele de 'The Balkan Hub - United Marketers of the Balkans'.
Alături de inițiatorul Interpartners (Bulgaria), din alianță mai fac parte Media Concept Store (România), WhiteAd (Grecia), Domino Communications (Serbia), New Moment Albania (Albania), New Moment Skopje (Macedonia de Nord) și Communications Lab (Croația).
Fiecare dintre aceste agenții independente, cu o vastă experiență în comunicare, gestionează portofolii de clienți locali și internaționali și consideră remarcabilă oportunitatea de a se alătura activ acestei inițiative de integrare a soluțiilor de comunicare în regiune.
Cu ocazia înființării rețelei regionale, Katya Dimitrova (Managing Partner Interpartners Group) a spus: "Alianța 'The Balkan Hub' este prima structură de acest gen, cu un focus foarte clar pe zona balcanică, bazată pe o expertiză aprofundată în comunicare pe piețele regiunii și care oferă servicii coordonate din piața de origine a clientului, acționând ca o singură echipă omogenă și flexibilă, ce acoperă 7 piețe diferite, toate acestea cu scopul de a crea valoare adăugată pentru clienți."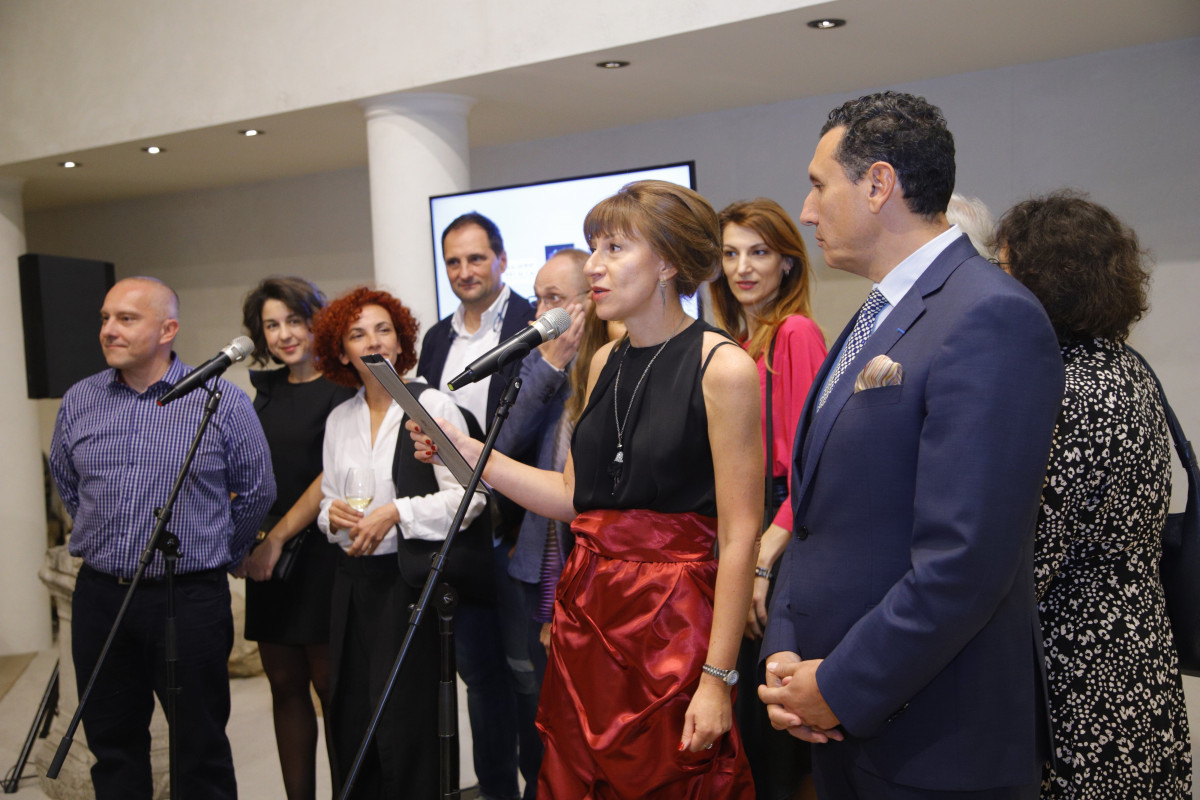 După 27 de ani de dezvoltare continuă în Bulgaria și după câteva proiecte notabile în țările din vecinătate, Interpartners consideră că este momentul oportun pentru un parteneriat strategic cu focus regional. Demersul a fost inspirat de clienții locali, care fie planifică, fie deja au demarat extinderea pe piața regională.
Media Concept Store este agenție de comunicare independentă ce activează de 10 ani pe piața din România. Fondată și dezvoltată de profesioniști cu peste 19 ani de experiență în domeniu, misiunea agenției este aceea de crea și implementa strategii inovative și eficiente pe care brandurile să își bazeze dezvoltarea și consistența în comunicare.