The combination of experimental art rock, electronic textures and dystopian lyrical themes make Doug Pedersen wanna sit and draw. That's the description of the 'OK Computer' album from Radiohead, which often plays while he works. And that would be the description of Doug's drawing style, if translated into music.  
His path to advertising was trodden: he drew as a kid, got into advertising college, and drew as a professional. But his drawings are unconventional.
His primary medium is digital collage that often involves typography, discarded mass produced items, organic materials, photography and other elements.
Doug is a freelance art/creative director from Minneapolis, who worked for agencies like Crispin Porter + Bogusky or Carmichael Lynch, while his campaigns were recognized at D&AD, Clios or Webby Awards. He has a website for his clients as well as a website for his personal work, which has been featured in Wired.com or Lürzer's Archive.
One of his recent personal projects was Inboxed, a series of collages that expressed the overwhelming sensation we all have when we open our emails box. We talked with Doug about it, about other campaigns he did, and illustrators he looks up to. Check it out.
Drawing routine
I tend to need a place to think and work where its either quiet or the only noise is music. And I tend to listen to a lot of music while working (rock, jazz, ambient, and film scores).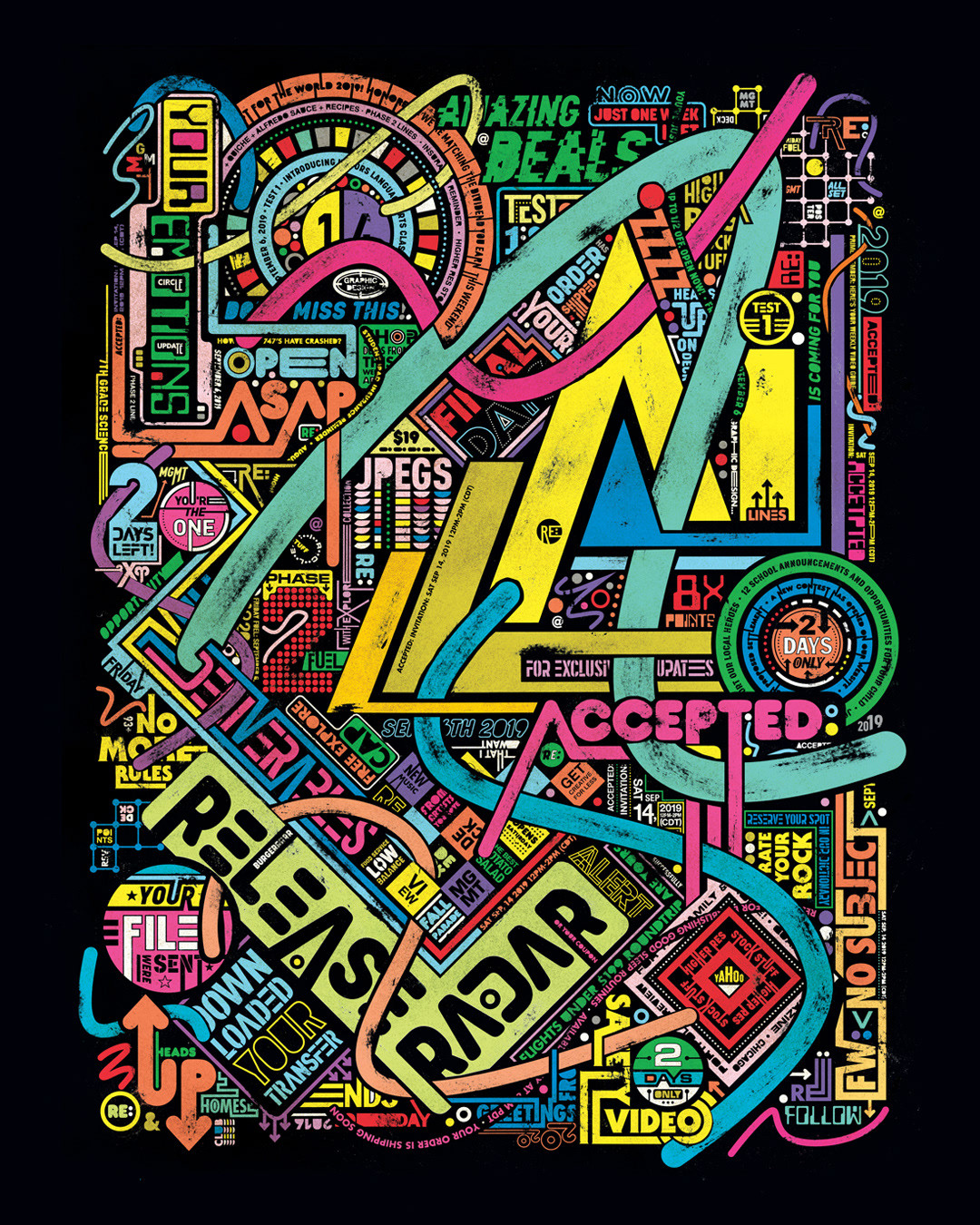 Inspiration
I find inspiration in all sorts of things. Other design, advertising, and typography for sure. But also music, films, TV. There are certain albums (like Radiohead's "OK Computer" or Rival Consoles "Persona") that never fail to inspire me while working.
Creative block
The only way I've ever been able to deal with it is to just keep working. You always have to go through some ideas or designs that don't quite work before you land on something you're happy with. I also find that it helps to walk away from a project when you're stuck. Even if for just an hour. You always see new possibilities in the work when you come back to it.
Illustrators
There are so many great people out there making amazing work. A few that I find really inspiring: Ames Bros, Faile, Marian Bantjes, The Designer's Republic, Stanley Donwood, Jessica Hische, Mike McQuade, I Love Dust, Ori Toor.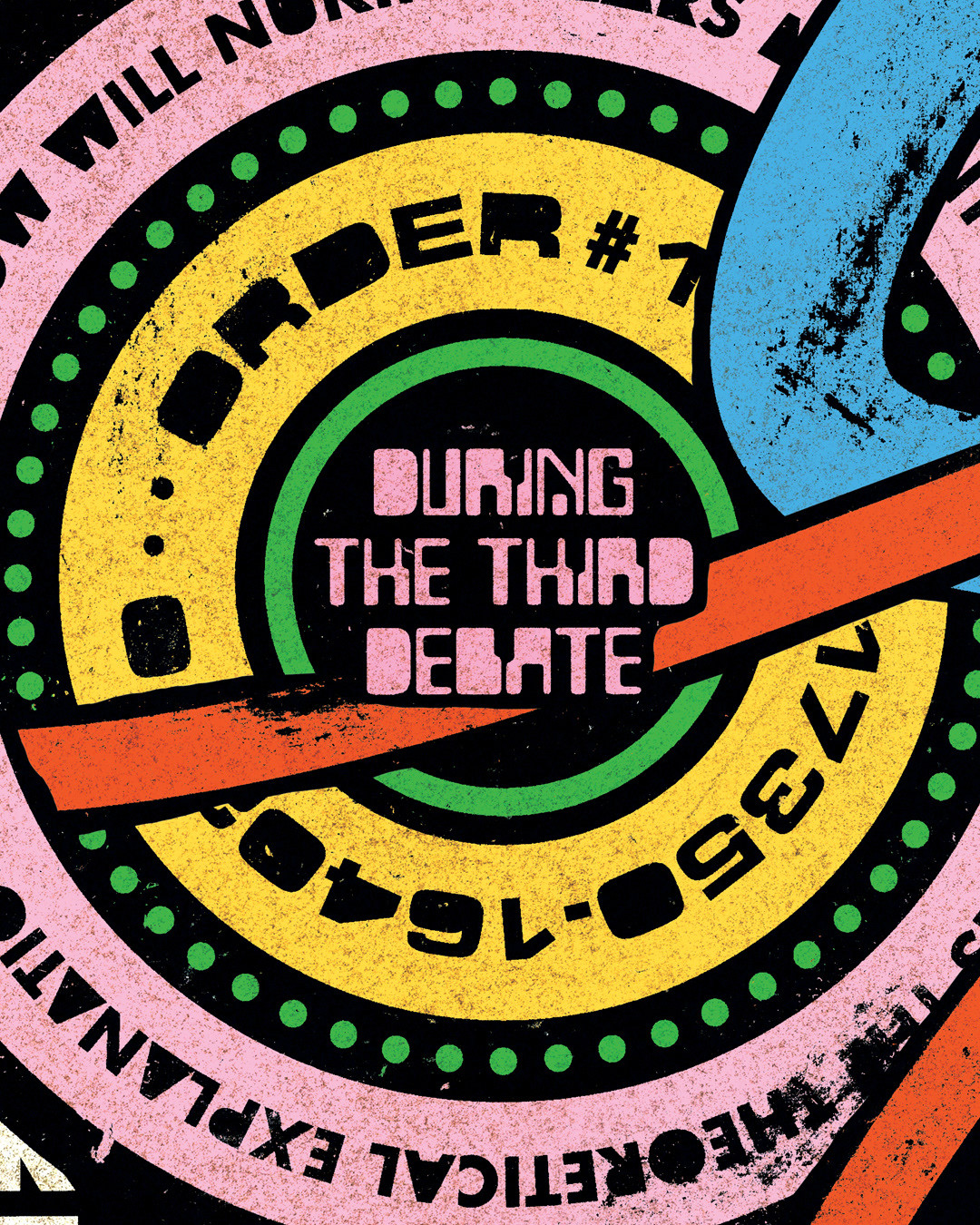 Advertising evolution in USA
The mediums have changed. When I started it was a lot of print, TV and some web. Now the mediums at your disposal are nearly limitless – which is a lot of fun. On the downside, it seems like everything has to get done in a fraction of the time we once had to do it.
Freelancing
My younger son has severe autism and becoming a freelancer allowed greater flexibility in terms of being there for him and being able to provide for the care and services he needs.
Favorite campaigns
Actual Rubbish. It was nice to work on a project where I could take the profits and give them to a cause that I believe in – helping to protect freedom of the press.
11.50: Rediscovering Discovery. I've been a huge fan of space exploration ever since I was a kid and I wanted to do something to celebrate the 50th anniversary of the moon landings.
Inboxed
For the last few years I've been creating work that plays off the notion that there's an overwhelming amount of stuff coming at people every day. Between the news, emails, social media and a world that's increasingly moving faster and faster it can be overwhelming. This project (along with a couple others that I've completed recently or am still working on) is, I think, my way of trying to process all of that and turn it into something artful.
"Inboxed" mashes together every subject line from every email that I received in a single day into one big overwhelming, typographic collage. Over several months, three large-scale pieces were created - each piece featured email subject lines from one specific day. To protect the innocent - and a few of the world's largest online retailers - names of people and companies were the only things removed from the collages.
Future projects
I'm working on some other pieces that feature intertwined/deconstructed/manipulated typography. They're still in the initial stages, so I don't have much info to share on them at the moment, but I'll hopefully be posting some of these soon.