Cum ții minte un brand într-o mare de opțiuni?
Cum au reușit Data Revolt și TPS Engage să îmbunătățească rezultatele campaniei de performance marketing cu ajutorul posibilităților DOOH media, pentru (că) YOXO.
În colaborare cu TPS Engage, echipa de Performance marketing a Data Revolt a mixat capacitățile de a genera impact ale campaniilor de performance marketing cu cele ale Out of Home media, pentru a crește gradul de adopție a abonamentului 100% digital YOXO pe piața din România. Rezultatele au fost mai bune decât cele anticipate.
YOXO
Primul brand 100% digital din regiune din portofoliul Orange, YOXO a fost gândit ca un mix între serviciile de voce preplătite și abonamentele clasice, care combină avantajele din ambele instanțe:
Lipsa de griji privind achiziția și încărcarea cartelei PrePay atunci când traficul de internet/minute se consumă
Control total asupra opțiunilor și a resurselor consumate și posibilitatea de a închide abonamentul oricând, fără penalități contractuale + minute naționale nelimitate
TPS Engage  
TPS Engage este un marketplace online care conectează mai mult de 300.000 de ecrane digitale din întreaga lume, și care permite achiziția de media contextuală, în funcție de plasamentul dorit, cât și alegerea orelor în care pot fi rulate campaniile, crescând astfel eficiența campaniilor.
Concept: Dezvoltarea unui mecanism de feedback în loop în privința comportamentului clienților potențiali și generarea unui comportament de cumpărare.
Începem prin a cunoaște potențialii clienți YOXO prin studierea comportamentului lor online

Dezvoltăm un tip de comunicare targetat și adaptat mediilor preferate ale clienților

Consecutiv, setăm împreună cu TPS Engage punctele de contact vizual potrivite stilului de viață preferat de clienți

Generăm un comportament viitor în piață în momente specifice și pentru categorii specifice (în așteptarea metroului la anumite ore, la coadă la telecabină/telescaun) ș.a.

Clienții potențiali intră în funnel cu un pas mai departe decât în mod normal. Altfel spus, ei sunt deja în funnel atunci când se întâlnesc cu YOXO în online.

 
Prin adoptarea mindset-ului dictat de data-marketing în spații publice, avem ca obiectiv o redefinire a regulilor OOH și intrarea într-o nouă eră a campaniilor integrate 360° - contextualizate, percutante, care atrag atenția și rămân în memorie.
Această soluție de marketing, bazată pe o abordare agilă data-driven, are impact direct în rata căutărilor legate de brand și crește rata de adopție a produsului.
Principalii indicatori pe care i-am analizat sunt:
*Click de download a aplicației
*Căutări ale brandului YOXO
*Numărul de vizite direct în site-ul YOXO (din București, Brașov, Sinaia)
În ceea ce privește expunerea la mesajele DOOH, clipurile video au rulat de 332,757 de ori și au ajuns la un număr de 2,179,124 de oameni.
Comparativ cu o perioadă similară de timp, rezultatele măsurate au depășit proiecțiile inițiale, așa cum se poate vedea și în exemplul de mai jos: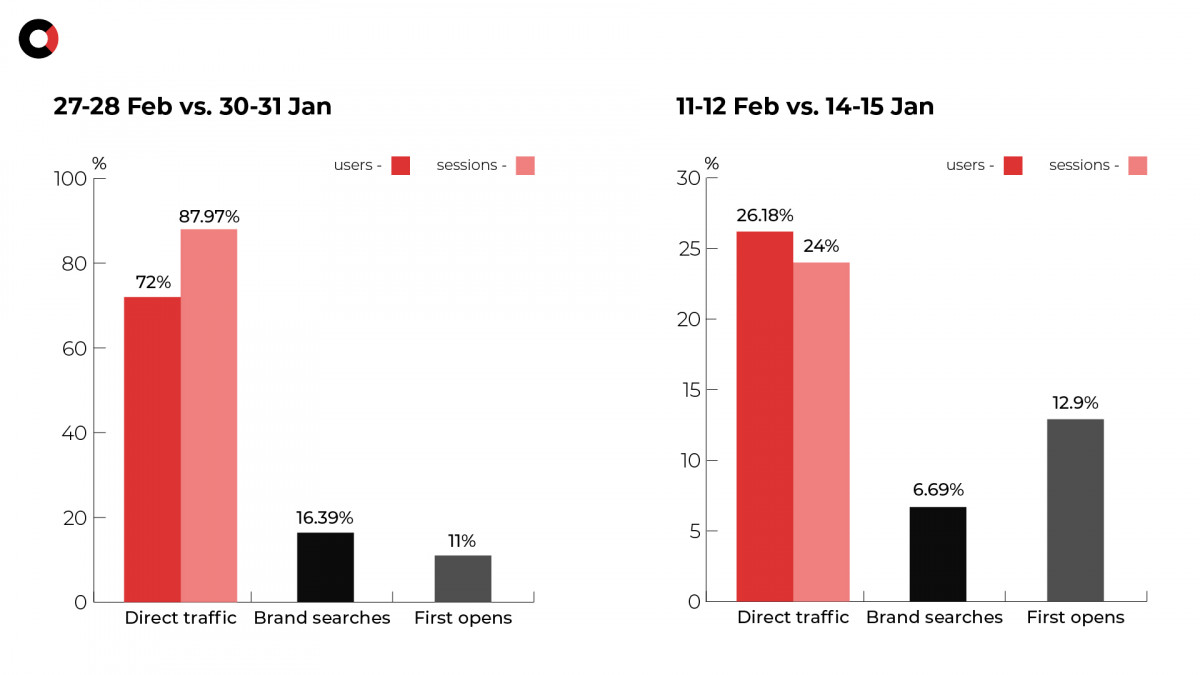 Mai mult decât atât, am avut în vedere și creșterea timpului petrecut de utilizatori în contact cu materialele vizuale ale campaniei:
*Transmiterea organică a mesajului și conținutului
*Generarea unui sentiment de comunitate și apartenență
*Când intră în funnel, clienții potențiali vor fi mai predispuși să ajungă la final și să facă conversia
*Vor asocia brandul YOXO cu o experiență plăcută
*Activarea curiozității prin materiale vizuale atrăgătoare
Sum up:
+ 57.80% trafic pe website
+ 18.61% first opens
+ 23.57% căutări ale brandului
"Soluția TPS Engage - DOOH amplifică strategia noastră de media digitală cu o abordare end-to-end media - inclusă în ecosistemul de media intern, permițându-ne să definim campaniile într-o manieră dinamică și contextualizat, accesând date de calitate și extrăgând insight-uri la scară largă.", Alex Volocaru, Digital Performance Manager.
"Suntem încântați să putem ajuta YOXO să realizeze sinergia între billboard-urile digitale și mix-ul de marketing din zona de performance prin utilizarea strategiei de micro-achiziție în testarea diverselor posibilități de programare.

Corelând Indicatorii de performanță online, a fost ușor să vedem cu ce rezonează audiența.  Brand-urile moderne sunt cele care reacționează rapid la inovațiile din piață și testează chiar și canalele tradiționale, iar YOXO este prin definiție un deschizător de drum în acest sens.", Elena Cîrîc, EU Head of Growth, TPS Engage.
Data Revolt este cea mai mare agenție de Data Analytics și soluții de Data Marketing din RO, cu o echipă de 40 de profesioniști, specializări și parteneriate cu cele mai importante platforme de performance marketing și programmatic, servicii customizate de SEO, Direct Marketing și Content Marketing.
Agenția a fost premiată la IAB MIXX Awards 2020.