In a joint effort with the data marketing and performance agency Data Revolt, Orange Romania has implemented, during 2019, Oracle Moat. The main objective was to upgrade the acquisition quality for all digital campaigns. 
Orange
Leading the local telecom market with more than 10 million customers and over 20 years of experience, Orange Romania is a data-driven company that delivers a complete portfolio of services for its clients, both small and big businesses, and private individuals: mobile, internet, landlines for home & offices, cable television, IT&C solutions, financial services through Orange Money, analytics and cyber-security services.
Oracle Moat
Oracle Moat's measurement and marketing analytics suite helps advertisers, publishers, and platforms measure media performance across the breadth of their digital advertising campaigns. The suite includes solutions for ad verification, attention, brand safety, advertising effectiveness, and cross-platform reach and frequency.
Oracle Moat helps ensure every impression drives value by providing access to hundreds of metrics that help media professionals optimize advertising performance and generate results.
We collaborated with Oracle Moat in an effort to cover a wide digital territory, with different lines of business, communicated in various ways and mediums.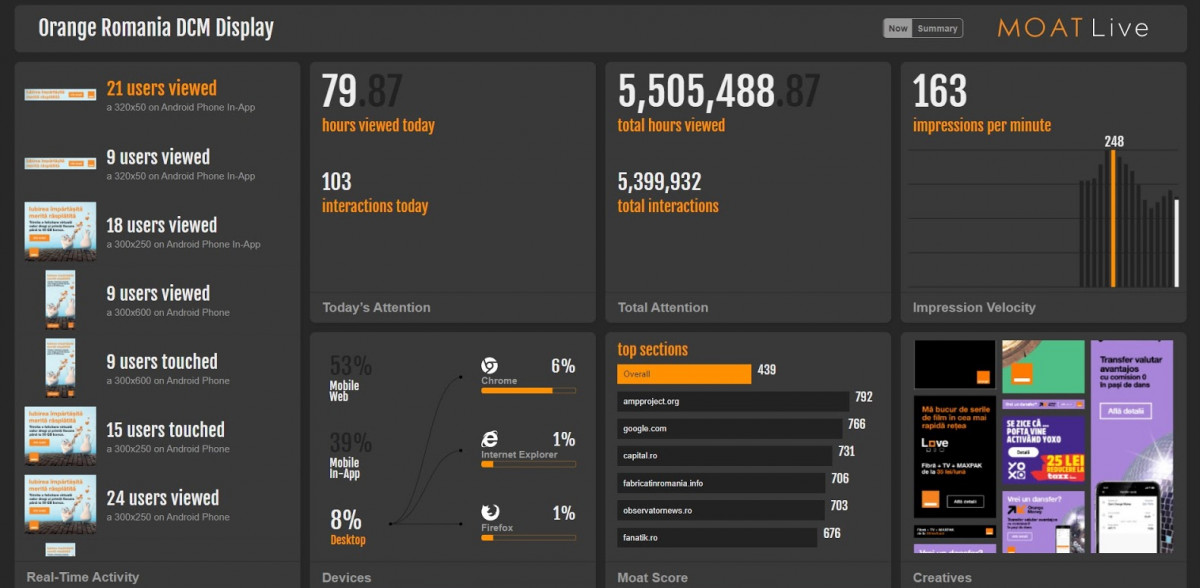 The 360-degree approach covers:
YOXO

- the first 100% digital mobile subscription in Romania and the first telecom service that can be managed entirely in a mobile app.

Orange Money

- a simple and digital alternative to manage several types of financial products and services

Orange eShop

- the online shop of Orange Romania packed with offers, discounts and targeted offers for Orange clients

My Orange

- the personal account app and services aggregator - Avantaje online cu My Orange -
The challenge was to refine the entire media acquisition process through an integrated in-house measurement system and a real-time reporting dashboard to deliver growth across Orange's products and services.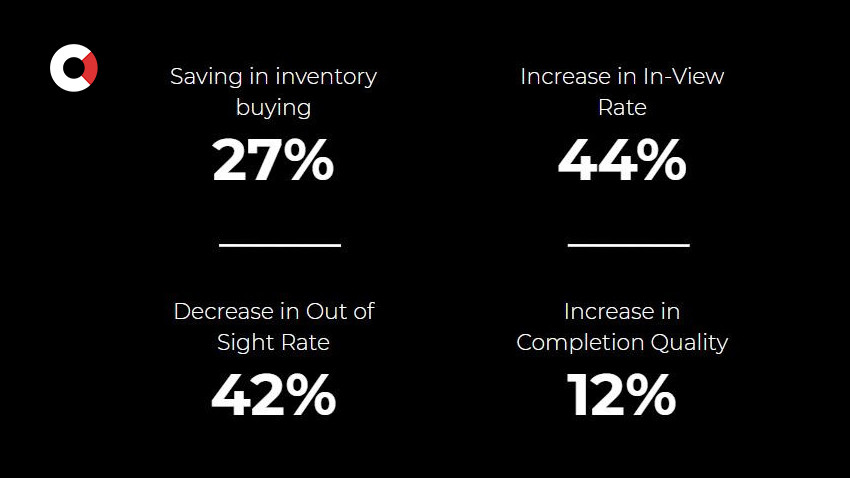 *Results:
After analyzing more than 100 campaigns, Q2 vs Q3 2020, some key learnings were drawn:
27% Savings in Inventory Buying

44% Increase in In-View Rate

42% Decrease in Out-of-Sight Rate

12% Increase in Completion Quality
Furthermore, we employed a real-time KPI-based analysis that helped us track and improve on a daily basis.
Adina Zanet - Digital Media Manager, Orange:
"The Romanian ad tech environment could take advantage of Moat capabilities, not only for the important role in brand safety & fraud but also for highlighting the essential in digital media: third party verification and measurement as a must.

Using data & insights from Moat, the wonderful team @Data Revolt optimised every single campaign in order to positively impact brand metrics and sales."
Cosmin Nastasă, CEO Data Revolt:
"In time, we encountered hundreds of ways to measure performance and hundreds of ways to collect false data about the results. Oracle Moat addresses this issue in a very efficient manner. That's why we always urge our clients to have a complete approach of their media-buying strategy: analytics and campaign optimization. In terms of media analytics, Oracle Moat is doing a great job."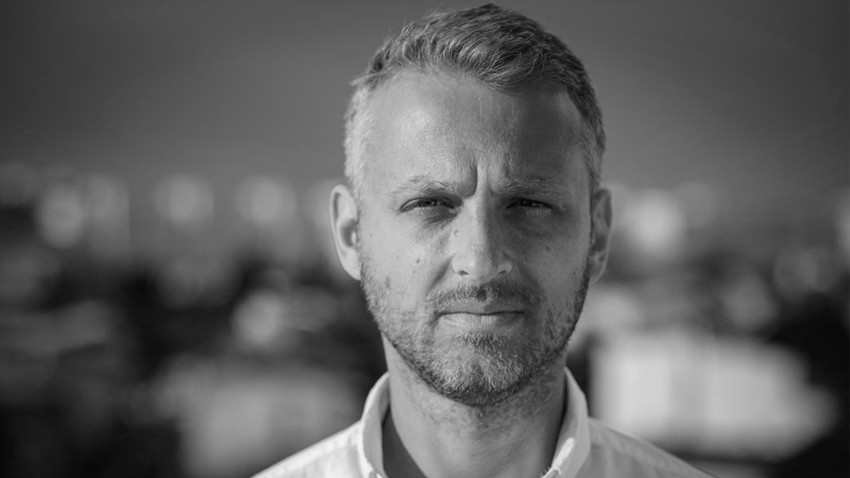 Mark Kopera, Head of Product, Oracle Moat:
"Our work with Orange Romania and Data Revolt demonstrates how Oracle Moat gives advertisers the tools they need to make data-driven media decisions at a global scale," said Mark Kopera, head of product, Oracle Moat. "Through our collaboration, we were able to help Orange optimize advertising performance of existing campaigns, improve overall reporting and help inform strategic decision-making for future media campaigns."
Currently gathering the biggest data-marketing team in RO, Data Revolt continuously encourages companies to drive business results by using advanced analytics - like Oracle Moat - in the performance marketing process, and constantly improve based on what data reveals.