We Romanians don't really go "trick or treating". But we do enjoy putting on costumes and, apparently, supporting humanitarian causes. How else could it be that the Halloween Charity Ball became an event with tradition? The first edition was held on 2005. Organised by the OvidiuRo association, the event raises funds for the Fiecare Copil in Gradinita programme, an initiative that helps underprivileged children attend kindergarten. Leslie Hawke (founder, OvidiuRo) told us more about the cause, the ball itself and gave some heads up to anyone who decides to start throwing charity events.
IQads: When and how did the idea of a Halloween Charity Ball occur?
Leslie Hawke: It occurred back in 2005, when our organization, Asociatia OvidiuRo started a program in Sector 5 and moved its main office to Bucharest. Our primary funding source, USAID, was scheduled to leave Romania when it entered the EU so we knew we had to look elsewhere for funding.  Events are good ways to get the attention of the corporate sector.  Most companies have a budget line for events and consider them a good networking opportunity, so it was an obvious way to proceed at that time.  The idea actually came from a friend who had just attended a costume ball in Venice and said, "Hey, let's do one of those in Bucharest for OvidiuRo." And I said, "Only if we can do it at the People's Palace."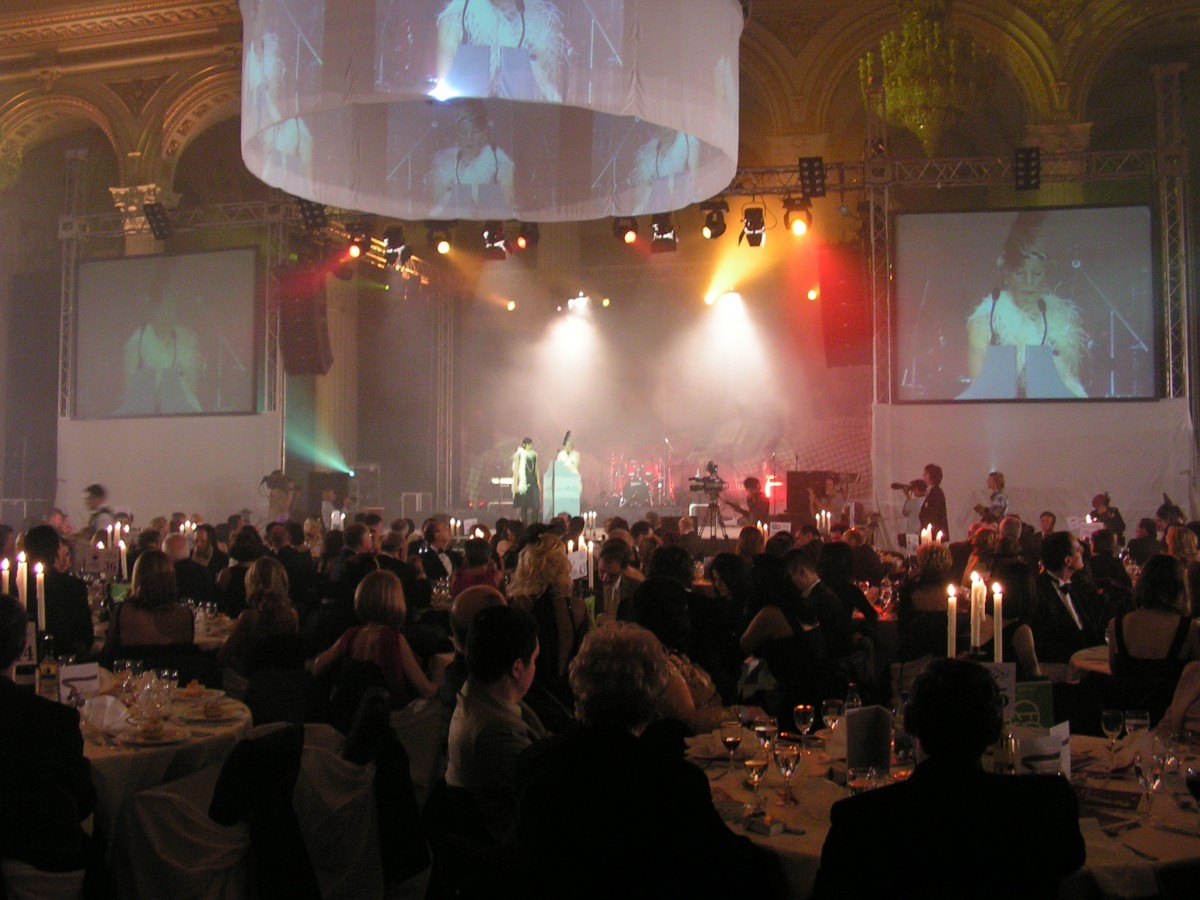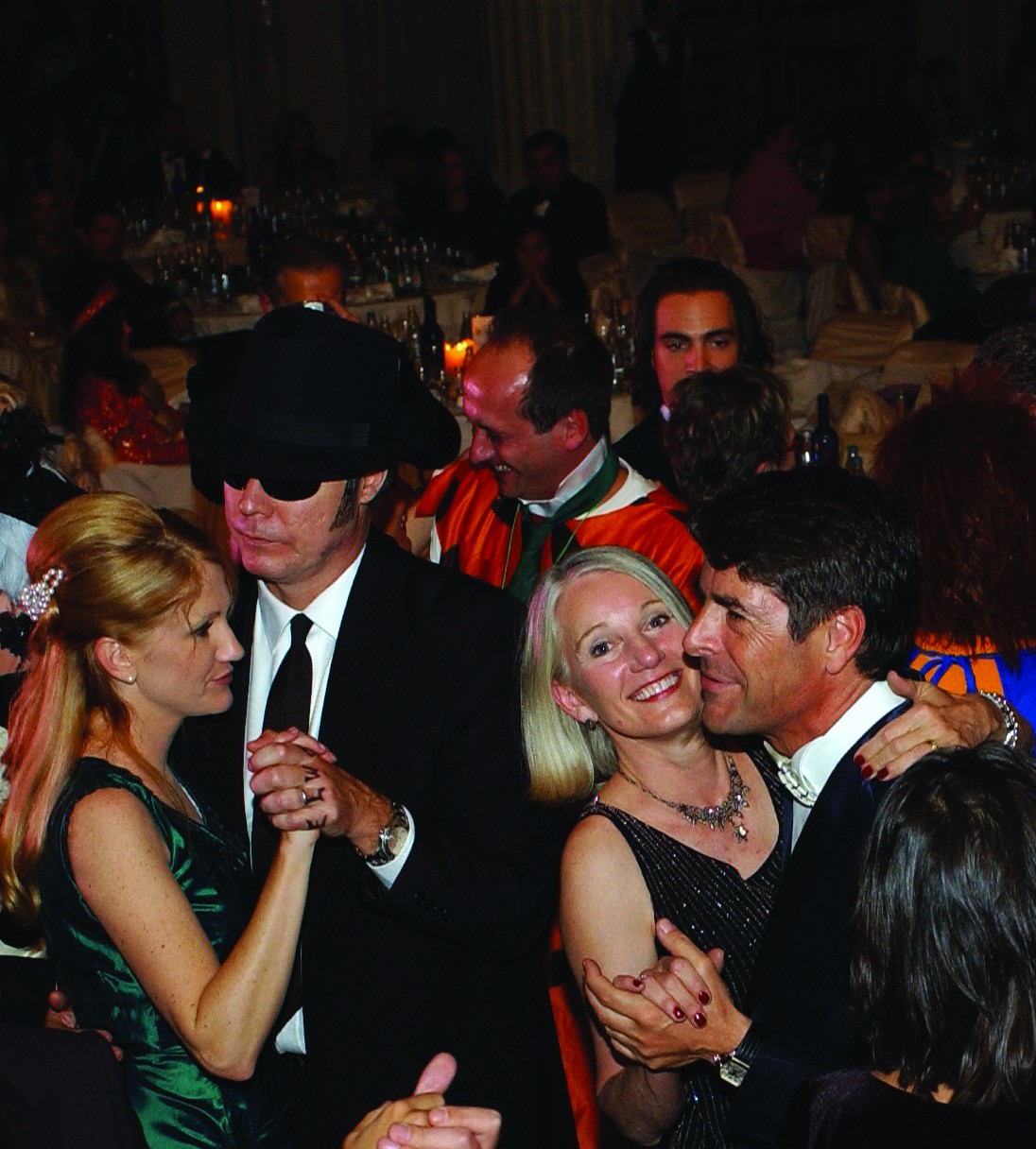 IQads: What can you tell us about the cause Halloween Charity Ball is raising funds for?
Leslie Hawke: Fiecare Copil in Gradinita is an award-winning public-private initiative that has been cited by both The Economist and the World Bank as a best practice. The program has led to a spectacular increase in the number of poor children registered and regularly attending gradinita since OvidiuRo launched the program with the Ministry of Education in 2010.  FCG incentivizes impoverished parents to send their 3-5 year old children to preschool: Families living below the poverty line receive an incentive of 50 lei per month in food coupons if they bring their children to gradinita every day. 
OvidiuRo's goal is to make early education a national priority and Fiecare Copil in Gradinita a national program available to all children living in poverty – by 2020. Getting disadvantaged children in gradinita from age 3 - when it can really make a difference in the child's adaptation to school and capacity to learn - is the single most powerful way to minimize the Romanian education gap between urban and rural and the middle class and the severely impoverished. 
IQads: Who are the team members in charge of organizing the ball?
Leslie Hawke: All of us at OvidiuRo wear a lot of different hats. Almost everyone on staff gets involved in the ball, from recruiting and organizing volunteers for the night of the event to "selling tables". Simona Ilas, who has been with OvidiuRo since our very first ball in 2005, is the leader. And we are also very happy to have in our team, as volunteer, Alexandra Tinjala, the founder and CEO of Sister & Co., who has been helping us since the very beginning and understands very well our mission.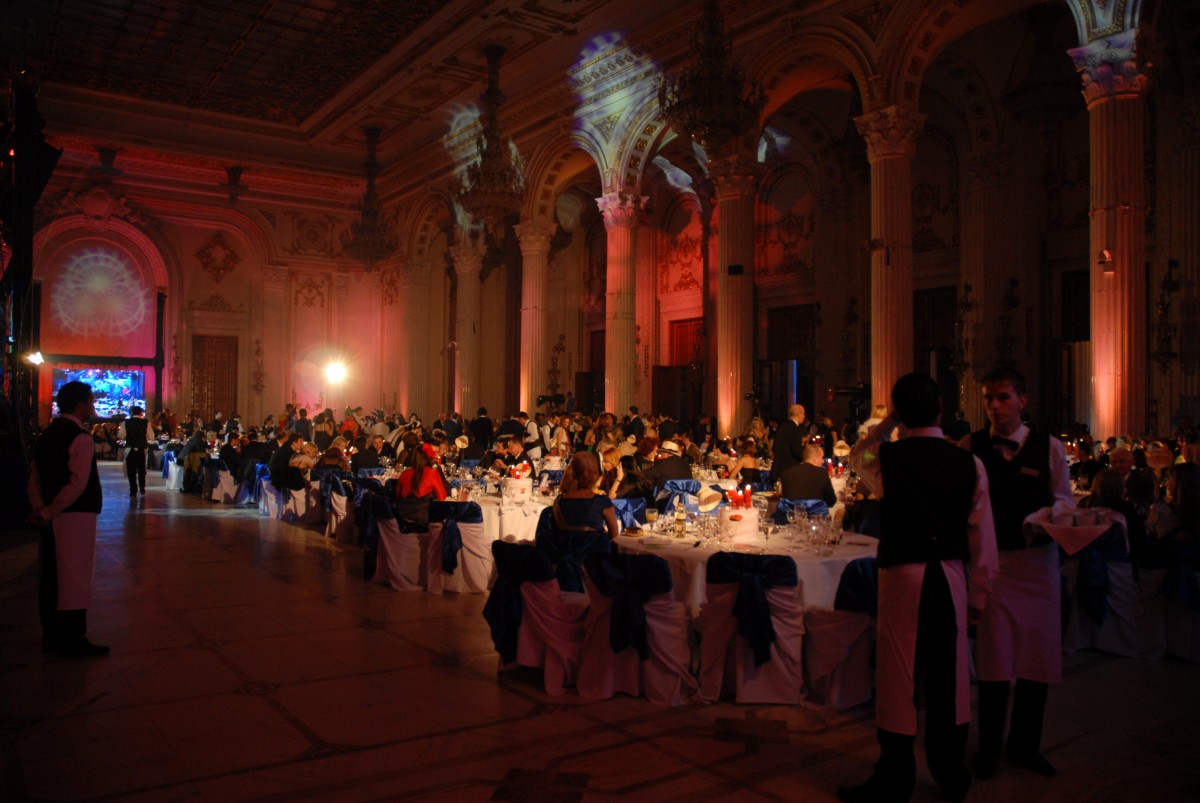 IQads: What are the biggest challenges regarding the organizing of a charitable event?
Leslie Hawke: Keeping expenses down so that the money you raise really does go to the program and not primarily to putting on a big party. Of course parties cost money, so you have to have in-kind donors, as well as a cadre of committed volunteers. We have been very lucky to have the support of the Pro TV, Athenee Palace Hilton, Stage Expert or the Romanian Chamber of Deputies, as well as many smaller scale in-kind donors.
IQads: Depending on what criteria are the brands/ businesses/ personalities selected whom you propose to sponsor a charity event?
Leslie Hawke: We ask anyone we meet who has obtained their money legally to sponsor/support our cause of early education for all. We feel we need everyone's support if we are really going to change the educational outcomes of poor children.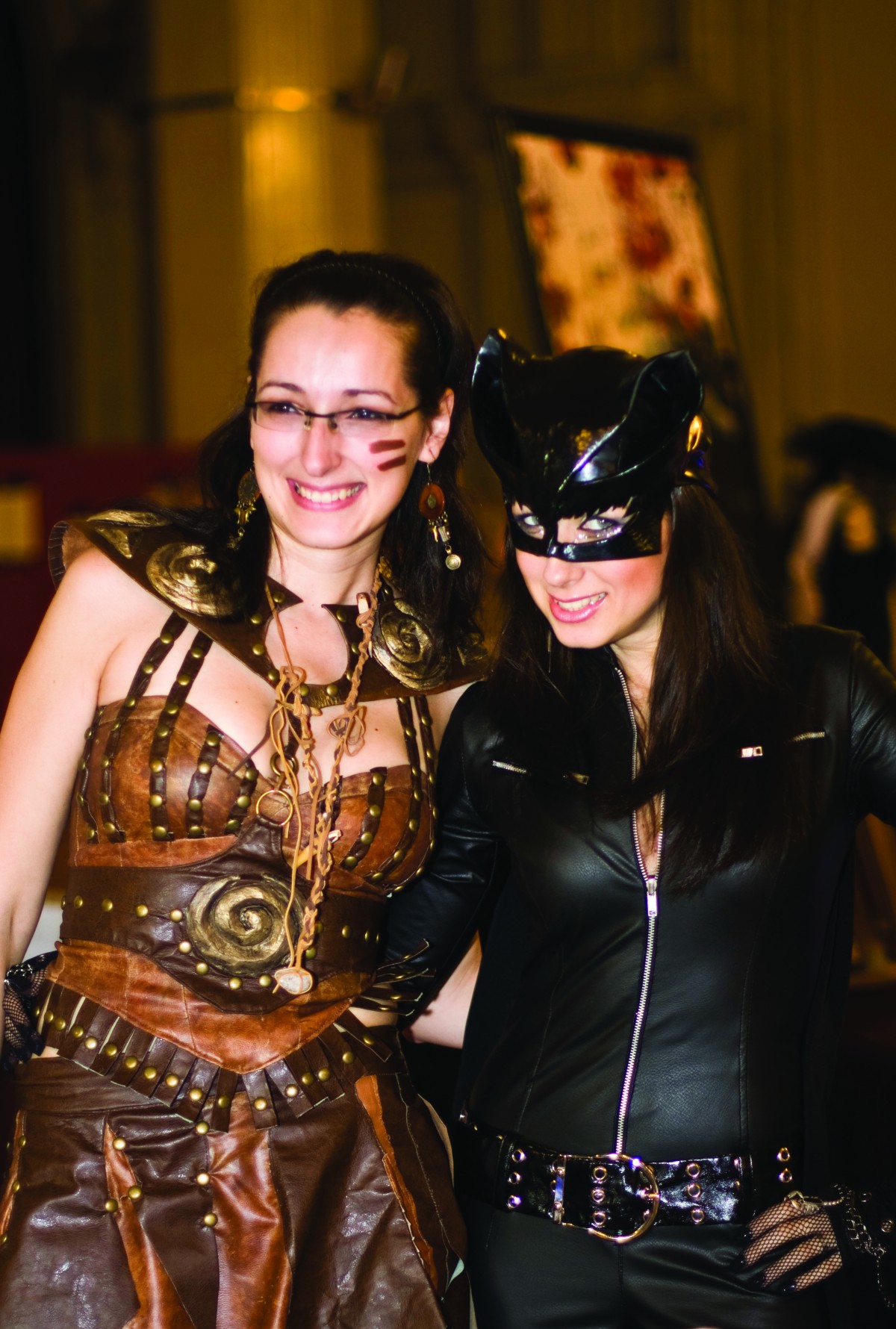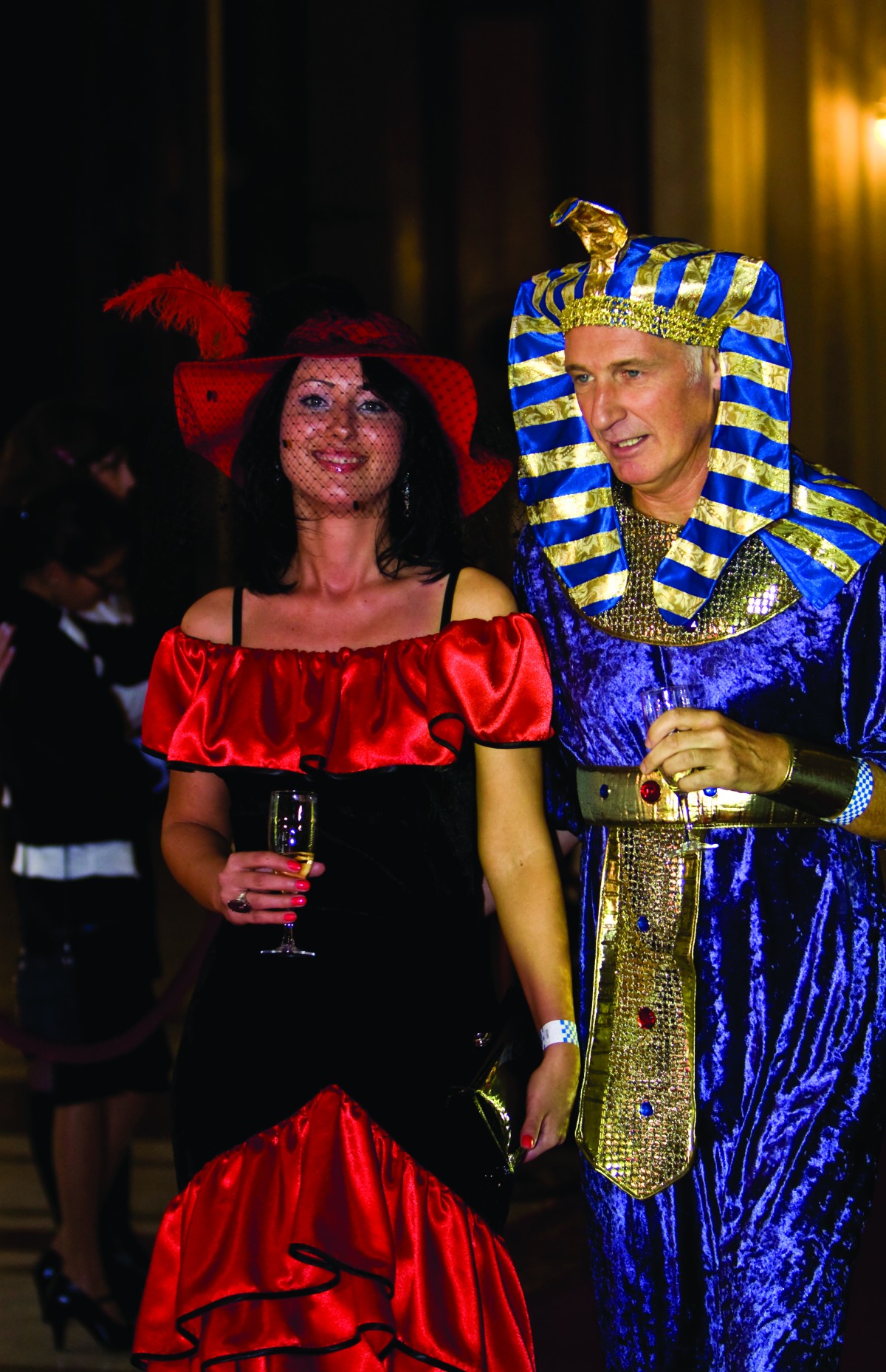 IQads: Why is the Charity Ball a Halloween one? Although it is an important and beautiful holiday, Halloween is not a traditional Romanian holiday.
Leslie Hawke: It's Halloween because I started it and I LOVE Halloween. In America it used to be exclusively a children's holiday, where the little kids dressed up and went door to door "trick or treating" but now lots of adults use it as an excuse to put on a costume and act silly for a day. In New York, for instance, it is not unusual for grown men to wear bunny suits or gorilla costumes to work on Halloween.
I love the idea of a "costume ball". It is a way to make everyone who attends an integral part of the entertainment. And Palatul Parlamentului, which was known as "The People's Palace" when we had the first Halloween Ball back in 2005, is the perfect venue for such a huge elaborate event. When you go on a public tour of the building, that whole gigantic wing is empty and looks bizarrely overdone. But when you decorate it creatively and fill it with 650 people dressed up as glamorous film stars and weird movie characters and danceable music, the atmosphere is magic!
IQads: If someone would have in mind to start organizing charity events but is a bit undecided, what would be that argument to really make him do so?
Leslie Hawke: You should never organize a charity event unless your cause is truly worthy and you are desperate for funding and recognition. Doing events is a tremendous amount of work and unless you do it very, very skillfully, you don't raise much money -- because the expenses can easily get out of hand. But it is a very good way to bring attention to your cause.