Socializarea cu pretextul Noaptea Agentiilor, pentru The Group, a devenit traditie - ne-a povestit Roxana Memetea (Managing Partner, DDB Romania). "Design is everywhere" a fost tema evenimentului, inspirata de Romanian Design Week, avand ca nucleu conceptul "Structura echilibrului". Nu va faceti griji, ca gasiti toate specificitatile mai jos. Mic spoiler: au existat la fata locului niste afise, fiecare cu centrul de greutate usor deplasat spre margine.
Vizitatori
Ne-am bucurat mult sa avem si in acest an o petrecere "cautata", ne-au vizitat multi clienti, prieteni, competitori, jurnalisti, aspiranti ai industriei si evident intreaga echipa a agentiei.
Noaptea Agentiilor a devenit cumva o traditie pentru noi, un pretext de socializare pe terasa cu toti cei dragi cu care de cele mai multe ori nu reusim sa ne intalnim atat de des precum ne-am dori.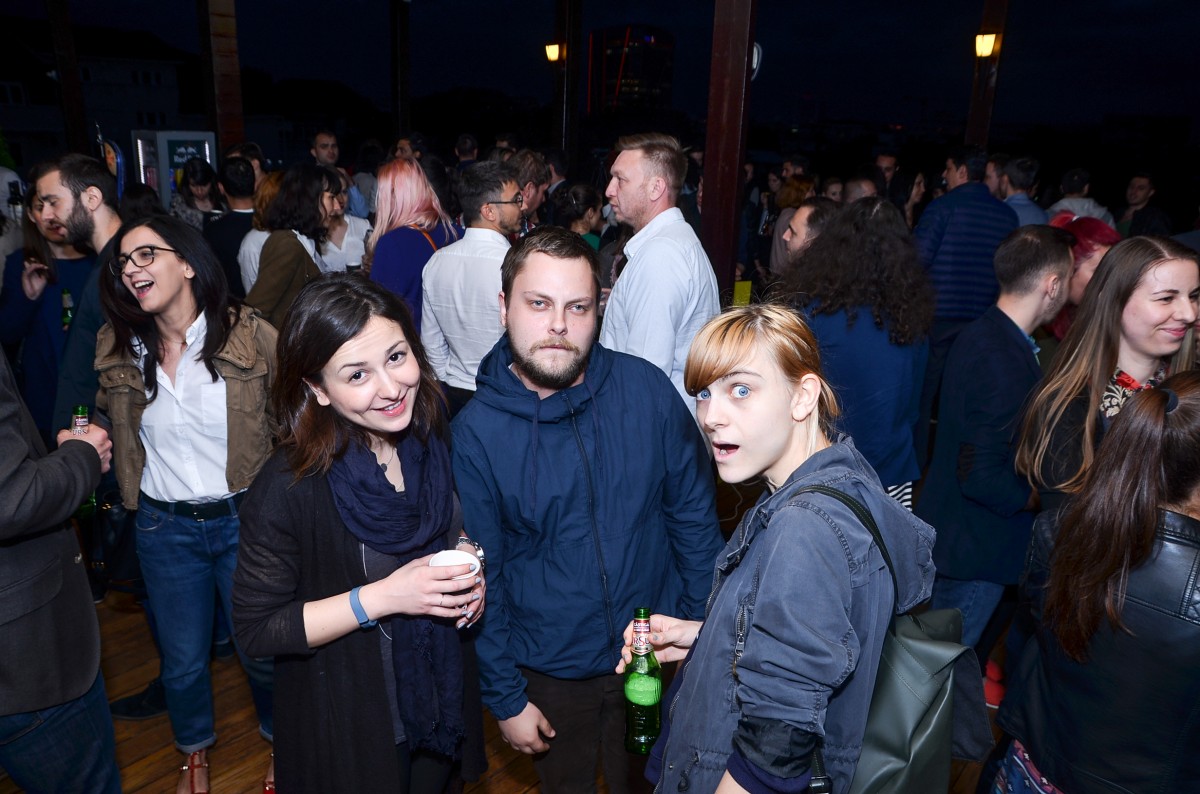 Surprize de facut
Am continuat traditia amintirilor foto pe un magnet care a ramas principalul punct de atractie, socializare si fun. Oamenii isi doresc sa traiasca experiente despre care sa vorbeasca, sa isi aminteasca si pe care vor sa le impartaseasca mai departe cu cei dragi. Activarea noastra a indeplinit toate aceste criterii :)
De asemenea, conceptul nostru "Structura echilibrului" inspirat din tema mare a evenimentului "Design is everywhere" a fost pus in evidenta printr-o activare speciala: o colectie de postere al caror centru de greutate nu este in centru, ci in margine, iar participantii si-au testat "limitele".
Atractia principala
Si in acest an am constatat ca oamenii isi doresc sa petreaca o seara frumoasa alaturi de prieteni, sa discute intr-un cadru relaxat si cool despre proiecte, oportunitati, viata. Asadar, terasa noastra a fost principala atractie a evenimentului impreuna cu atmosfera creata de colegii nostri: muzica, cocktail-uri, activari si produse trimise de catre clientii nostri carora le multumim mult.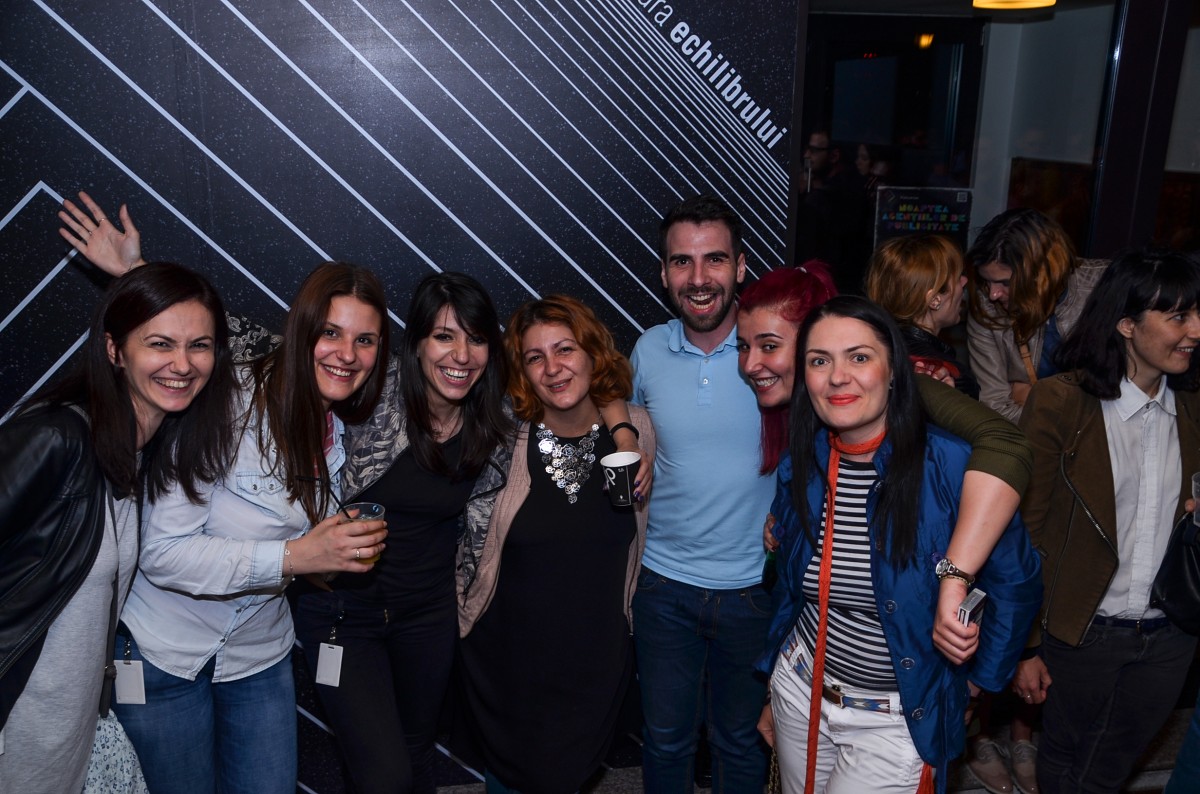 La anul, nu mai facem
Nu stim ce NU o sa mai facem, dar stim ce vom face: vom tine pumnii stransi sa tina vremea cu noi ca sa ne bucuram de rooftoop party-ul The Group.
Ora de culcare
Cand te simti bine cine se mai uita la ceas? Multumim mult tuturor celor care ne-au vizitat si care au creat o atmosfera speciala!