Illustrator with a passion for people and stories, ex adwoman with experience in the creative, strategy and client service departments of a couple of agencies, including Goodby, Silverstein & Partners (GSP). This is Wendy MacNaughton who will return as a speaker for this year's edition of The Power of Storytelling conference. After seeing how communication works from different angles, she (re)turned to drawing, fell in love with it and made it her career.
Her works were featured by publications like The New York Times and Wall Street Journal, while "Meanwhile in San Francisco. The City in Its Own Words", "Lost Cat: A True Story of Love, Desperation, and GPS Technology" (written by her partner, Caroline Paul) and "Pen and Ink: Tattoos and The Stories Behind Them" are some of the books you should check out to find more of Wendy's drawings. Most recently, Wendy illustrated The New York Times bestseller "Gutsy Girl", also signed by Caroline.
We find out more about Wendy's creative journey below.

Versiunea in limba romana a interviului este aici.
On being an illustrator
I've always drawn, but I never thought I wanted to be an illustrator. When I was in art school, illustrations were considered decorations on a page, supplementary materials for someone else's stories or ideas. I actually stopped drawing when i was studying art (not uncommon).
Years later, when I was in my 30s, after working in a ton of other jobs and living several other lives, I came back to drawing, fell madly back in love with every aspect of it, and committed to making drawing my full time occupation. It wasn't until I was making my own stories that I reclaimed the title illustrator.
To me, to be an illustrator is to create art based on my experience of the world or information, and translate that into a visual form for others to consider.
What do I like most? The quiet feeling I get when I'm deep in a drawing or painting, and the connected feeling I get when coming up with ideas.
What do I like the least? The frustration I can feel when I can't get into a drawing, and that feeling of staring at a blank wall when I can't think of a darn thing.
Three most important moments in your career
When I met my partner, Caroline Paul. Before meeting Caroline, I lived a 9-5 life. I'd never met anyone who had created their lives around their work, who figured a way to build a life to support their vocation. I just didn't know it was possible. Caroline is a writer and works at a collective writers space called The Grotto.
Meeting all these people from different backgrounds, with different levels of success and commitment, and seeing all these different ways to hustle and make an artistic life happen was like stepping out of Plato's cave. If we don't see models of what's possible around us, it's very difficult to imagine new things for ourselves.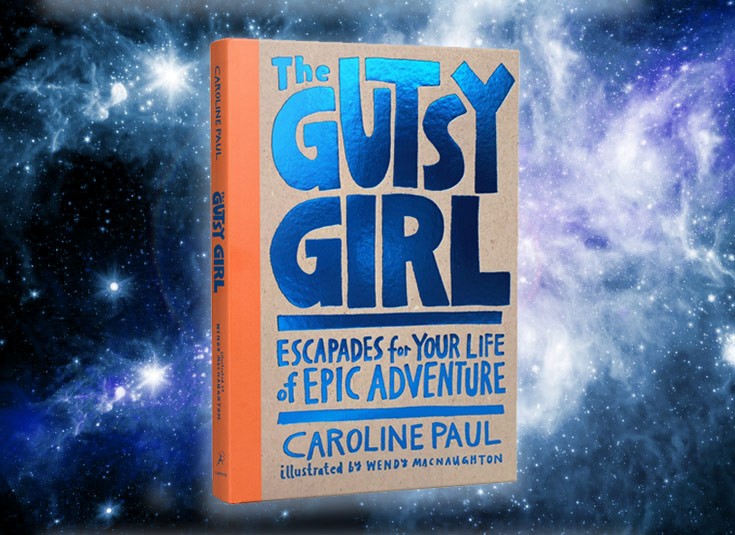 When I published my first Meanwhile story on The Rumpus. It was the first time I'd published something that was an honest expression of my curiosity, care for people, interest in communication, love of drawing. It was a big risk to put it out there.
When I got a positive reception is was deeply reassuring that I - just me doing what I love doing most in the world, what I think I am best at - might hold interest to other people. It helped boost my confidence at a critical time.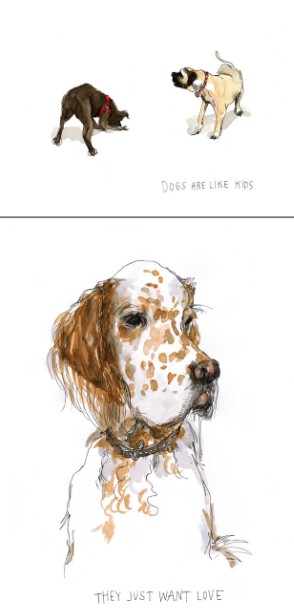 When I got my studio I am in now. To have a space that feels creative, comforting, like a generative home, and a place that is just mine and mine alone, where I have complete autonomy and responsibility for everything that goes out the door there, that is heaven to me.
I think every creative person needs a space like this. It doesn't have to be a big studio. It can be a closet with a desk in it, or a park bench and pair of headphones. But someplace special, that when you enter it, it's just you and your materials, your ideas, your work, and all the possibilities.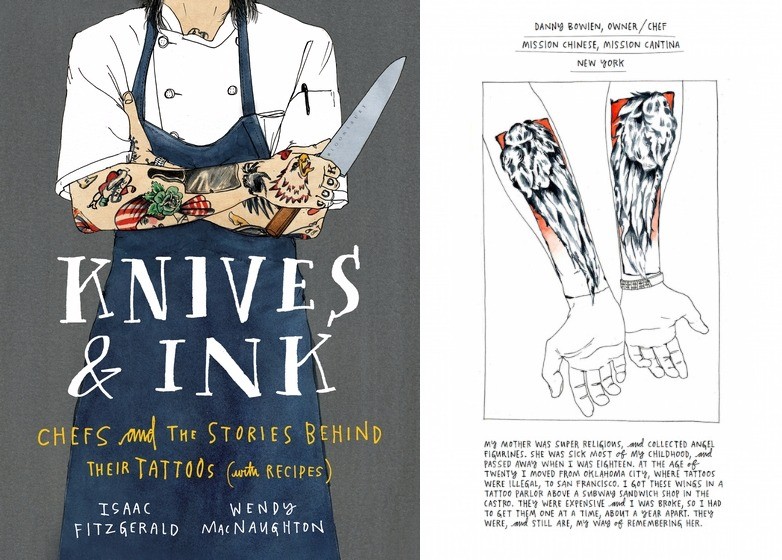 Working for brands and advertising agencies
I used to be a writer at a huge ad agency in San Francisco, Goodby Silverstein. I came up with ideas for campaigns for things like eBay when it had just started, Budweiser Beer and Frozen Chicken.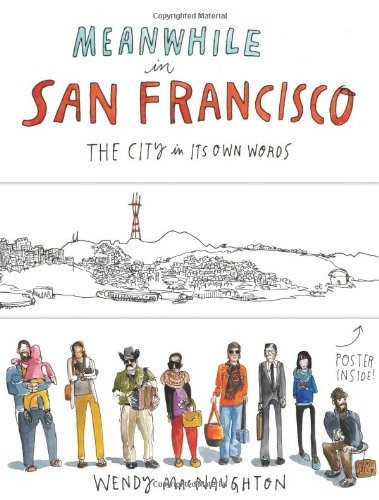 Much later, I went back to work at another advertising agency that only works on projects that have a positive social or environmental impact. I started as an account manager there, learning the business side from the ground up - and ended up becoming the director of strategy.
I feel very fortunate to have worked on all sides of advertising (creative, account, strategy) and understand how the communication business works inside out.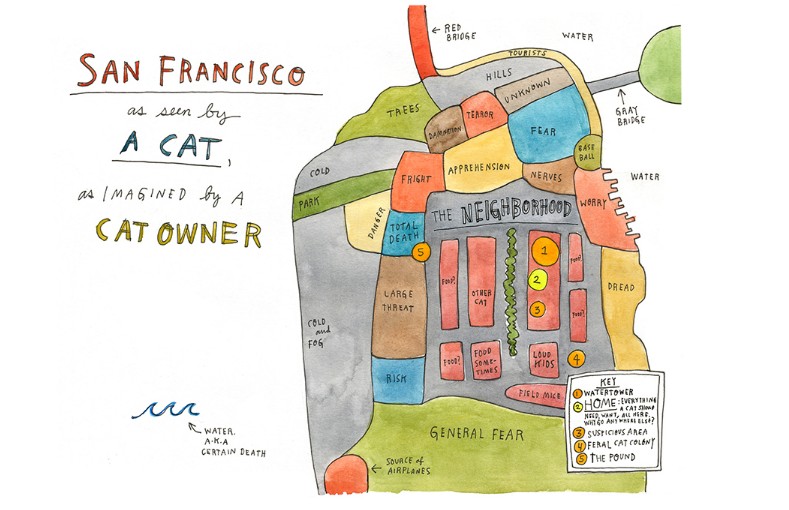 The advertising scene to a newcomer in art direction
I think there are a lot of very smart, very creative people who want to do great work all in one place. That is a tremendously powerful thing. It's all about the best idea, the best art direction, the smartest writing and strategy.
It's a terribly competitive and driven environment. I wonder what would happen if all these people who are putting their energy and smarts into coming up with ideas for selling products would put it into making a positive impact and social and environmental change. Can you imagine what a huge difference could be made?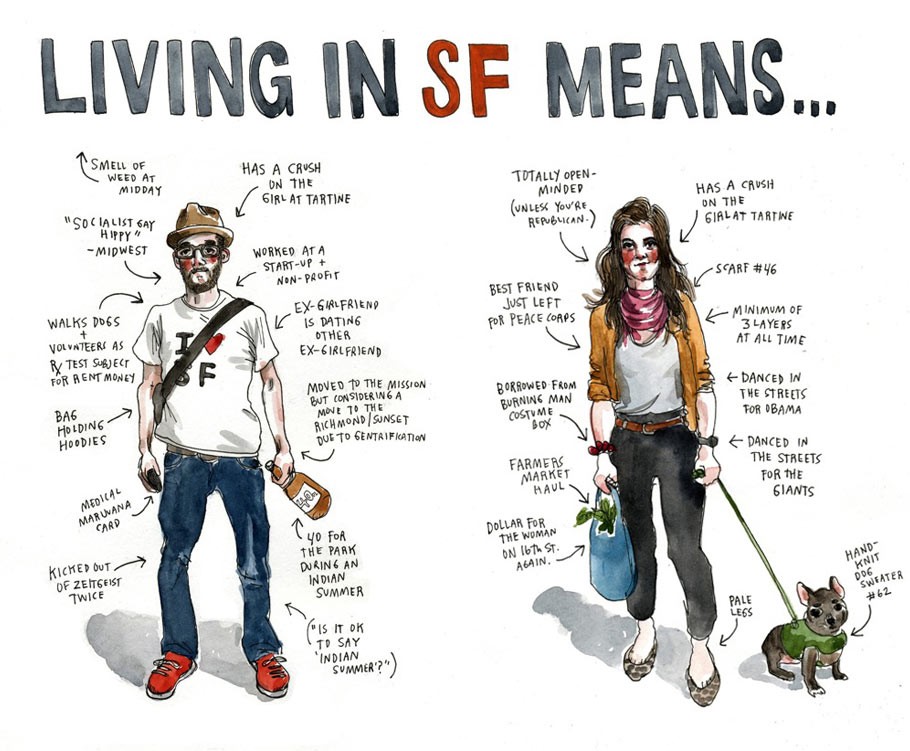 Advice to young illustrators
Keep going. If you keep at it long enough people will take notice. Find a niche. Do something that only you can do and keep doing it. Share your work. Share others' work. Share share share.