O serie de afișe au apărut pe zidurile din New York, în special pe cele de la metrou. De la depărtare, păreau că fac parte din campania Apple, Shot on iPhone. Cine se apropia, însă, descoperea o altă realitate, mult mai tulburătoare.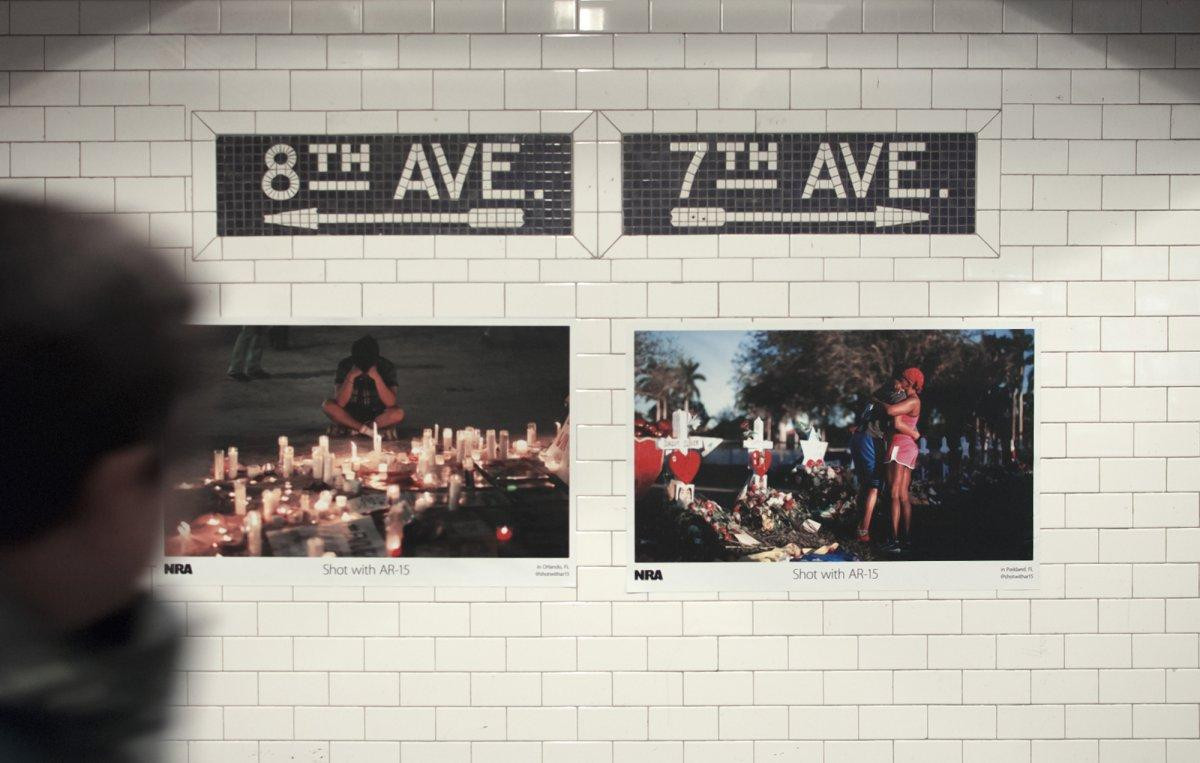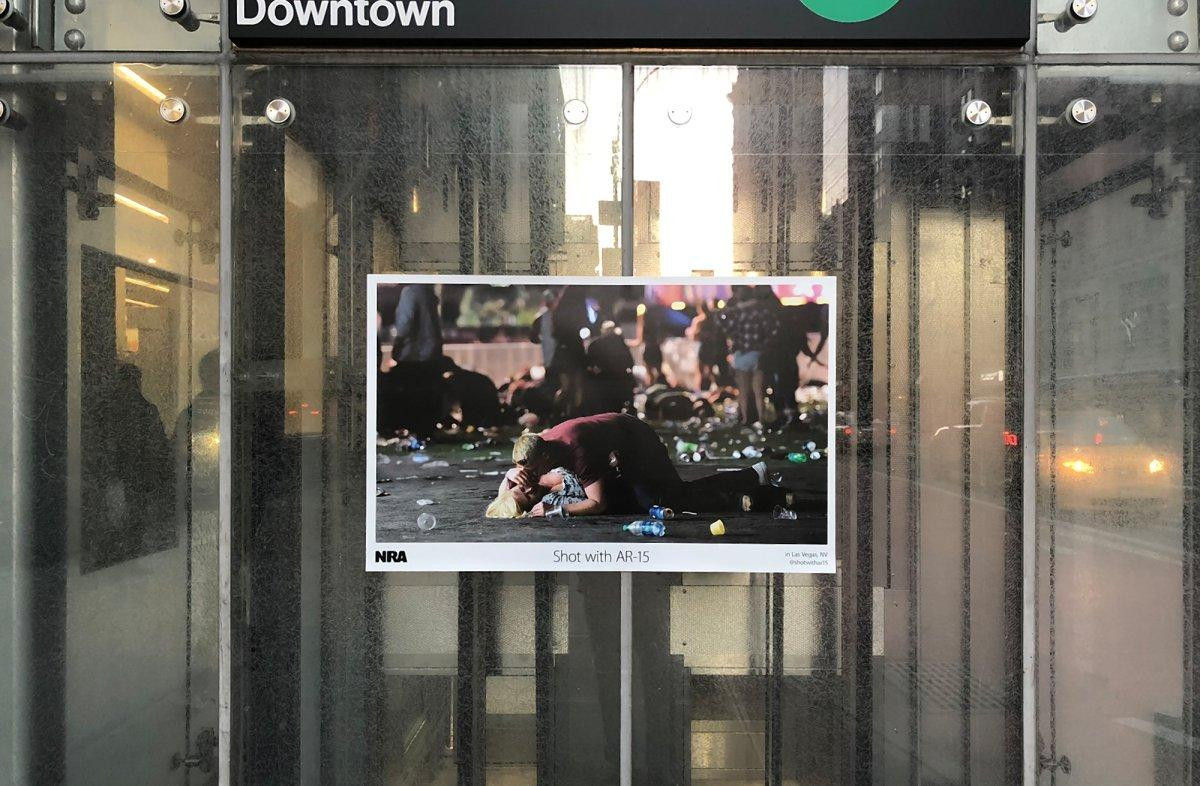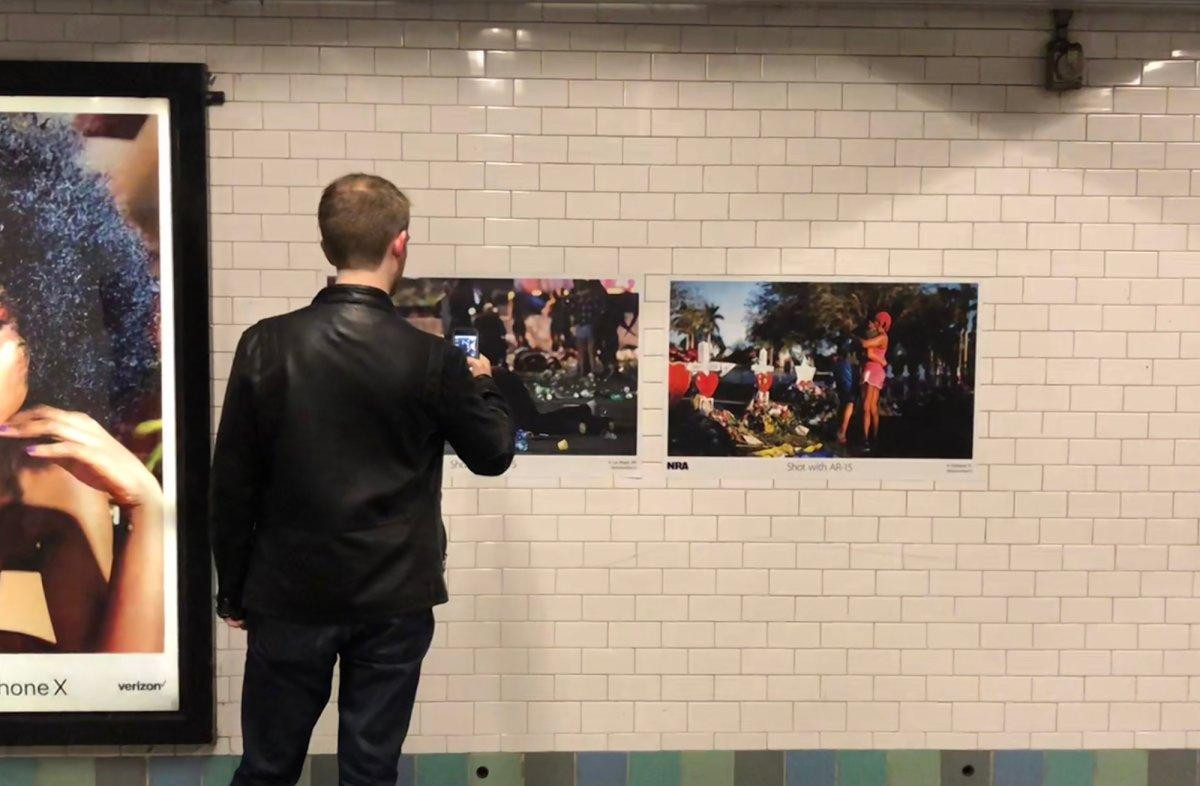 Ji Kim și Andy Koo, studenți la School of Visual Arts, au luat campania Shot on iPhone, și au transformat-o într-una socială, care să atragă atenția asupra armelor. Reclamele de gherilă, care păstrează identitatea celor de la Apple, au apărut peste tot în New York. În loc de "Shot on iPhone" scrie "Shot with AR-15" și logo-ul Apple a fost înlocuit cu cel NRA. 
Inițiativa celor doi tineri vine să accentueze mesajul de protest împotriva armelor, care are un ecou din ce în ce mai mare zilele acestea în SUA. Mai multe astfel de campanii sociale au fost realizate de elevi, dar și de creativii din industria de publicitate.