Toţi copiii au nevoie de prieteni loiali şi bine intenţionaţi precum Winnie The Pooh şi amicii săi. Şi nu numai ei! Oricare ar fi numărul de ani care îţi este scris în buletin... îţi doreşti din când în când să evadezi în universul Disney.
Avanpremiera filmului "Christopher Robin and Winnie The Pooh / Christopher Robin şi Winnie de Pluş" a avut loc aseară la Cinema City Cotroceni, peste 200 de fani răspunzând invitaţiei. Alături de copii sau prieteni, Andreea Perju, Alice Năstase-Buciuta, Simona Ţăranu, Simona şi Rareş Dragomir, Livia Graur, Ştefan Lungu, Dorin Chioţea, Stelian Negrea, Deea Codrea, Ioana Vişănescu, Alex Zamfir, Dragoş Asaftei, Cristina Almăşan, Ioana Puiu s-au bucurat de o seară magică alături de celebrul ursuleţ galben Winnie the Pooh şi prietenii săi.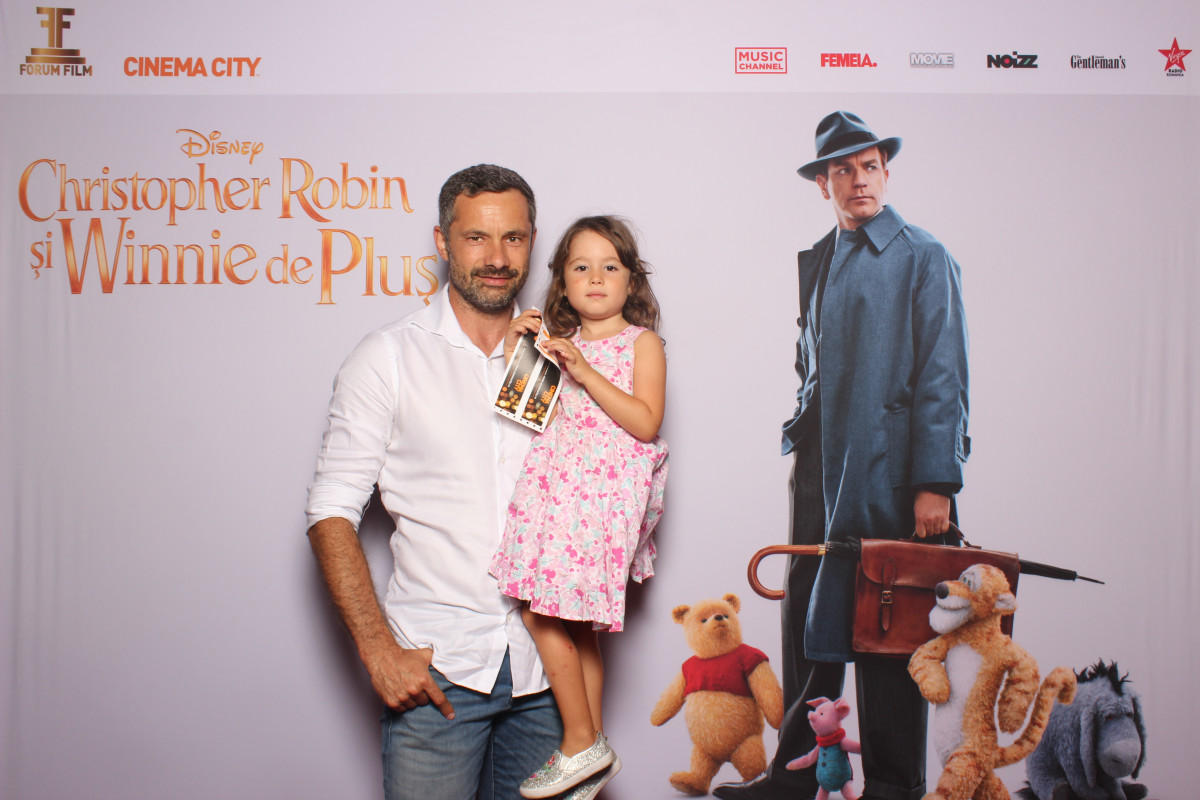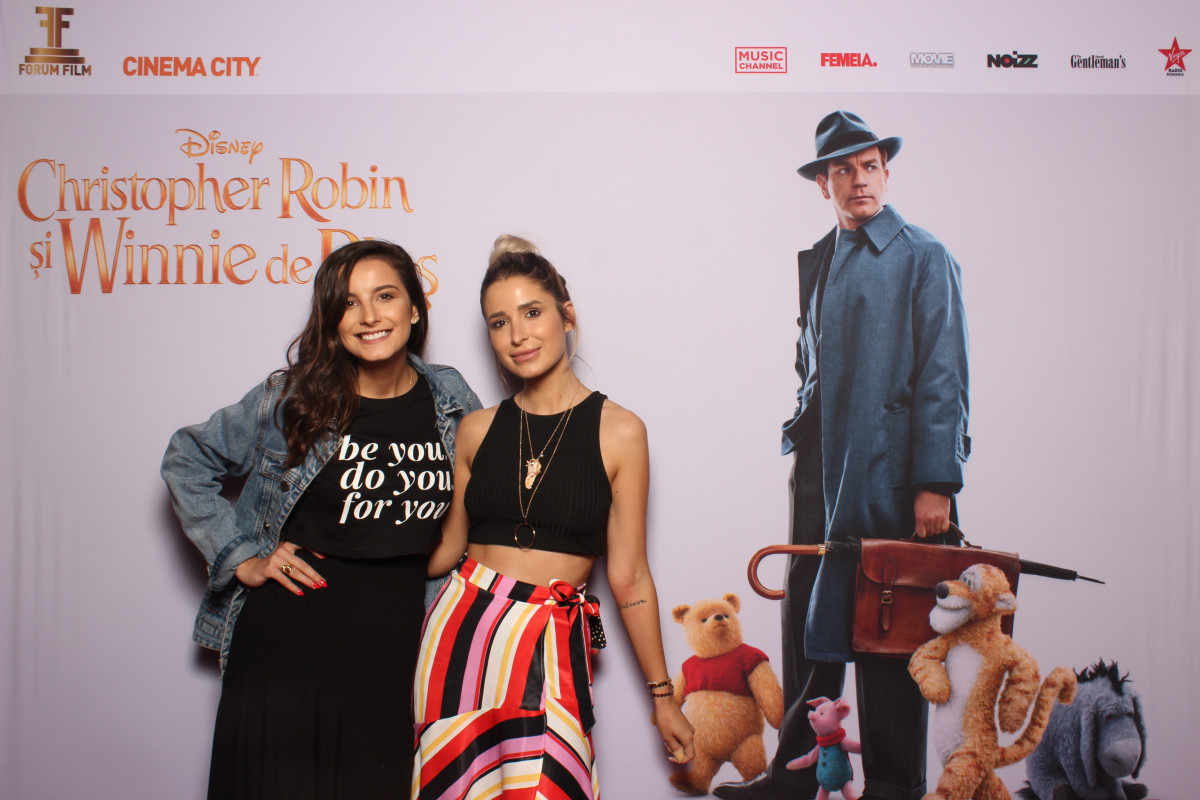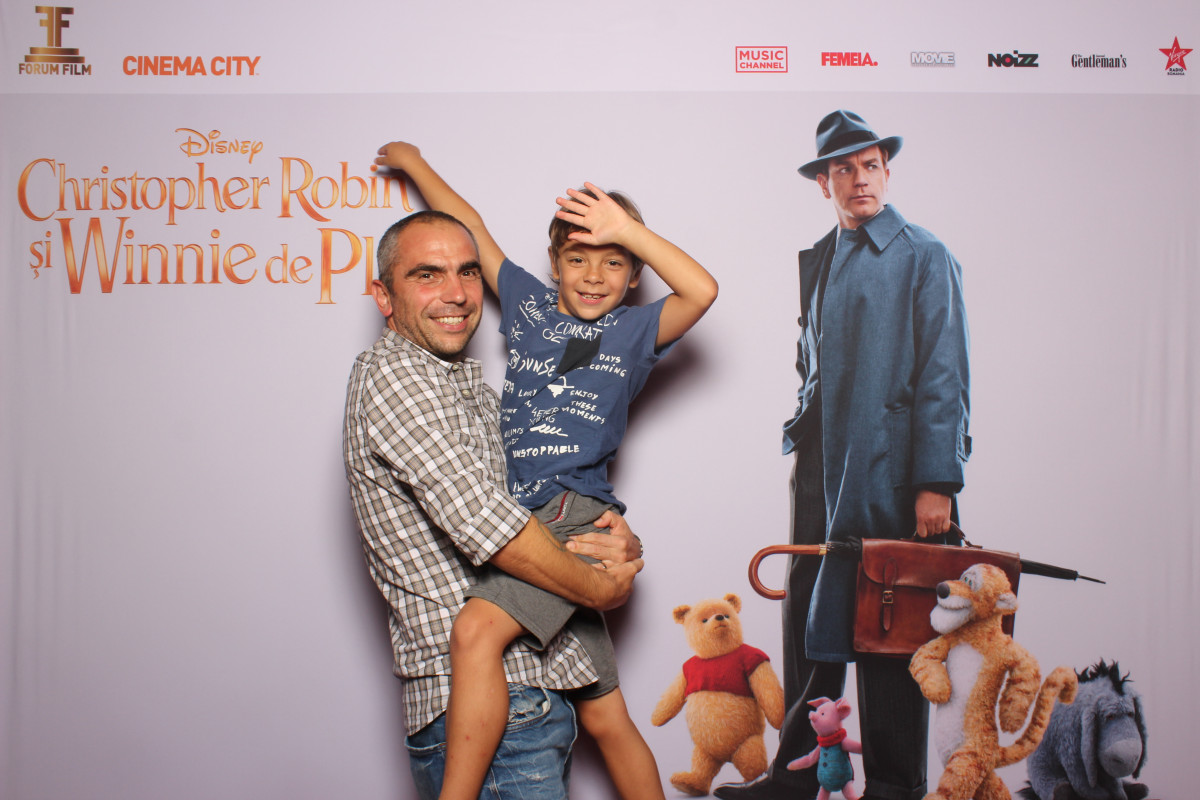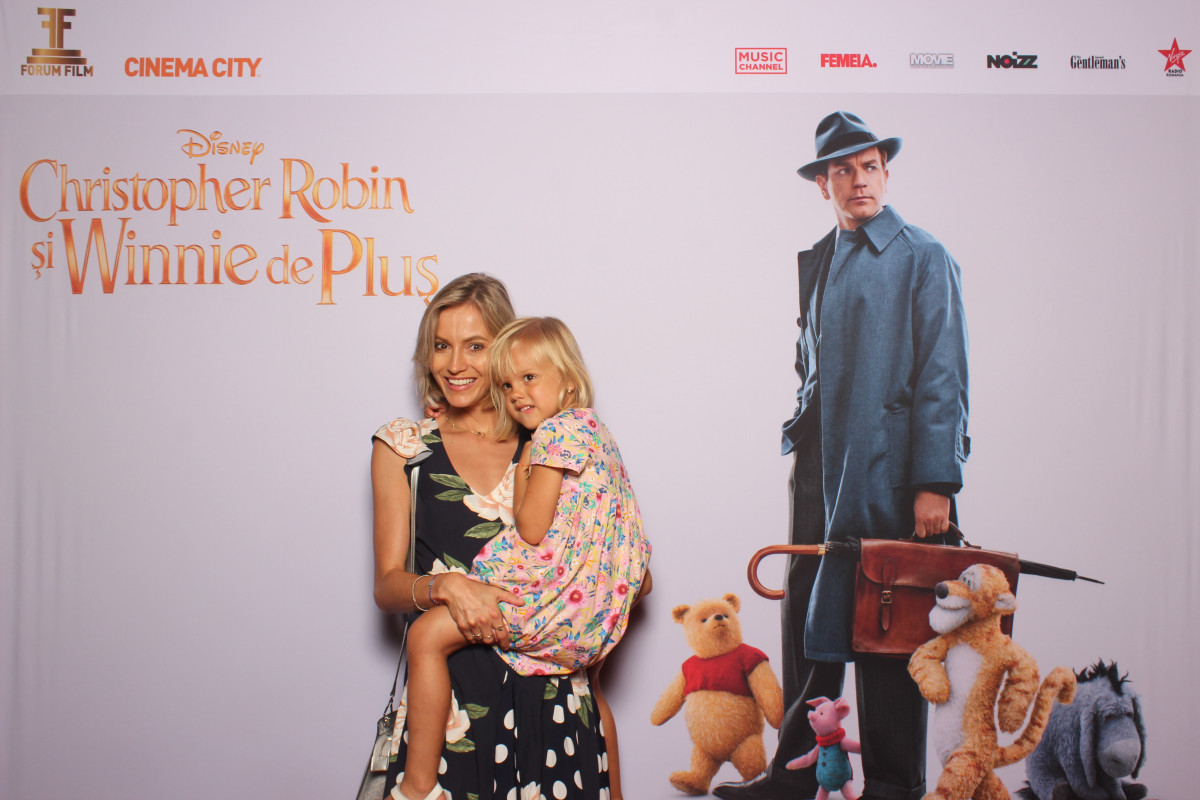 "Nu ştiu pe nimeni căruia să nu îi placă filmele Disney. Fie că sunt de animaţie sau live action, cu animale simpatice sau cu oameni, acestea ne amuză şi ne emoţionează deopotrivă, amintindu-ne de copilărie. Povestea lui Winnie the Pooh este una dintre cele mai îndrăgite, iar invitaţii noştri au redescoperit pe marele ecran lumea vrăjită a Pădurii de 100 de acri", a spus Patricia Mihail (PR Director RAN Events). 
În regia lui Marc Forster, după un scenariu semnat de Alex Ross Perry, Allison Schroeder, A.A. Milne, E.H. Shepard, filmul este produs de Kristin Burr, Steve Gaub, Jeremy Johns, Brigham Taylor. Printre starurile producţiei îi regăsim pe Hayley Atwell, Ewan McGregor, Toby Jones, Jim Cummings şi mulţi alţii.
Filmul "Christopher Robin  / Christopher Robin şi Winnie de Pluş" este distribuit de Forum Film România şi va avea premiera în cinematografe pe 3 august 2018.
Echipa Forum Film a fost formată din Andreea Zidaru (General Manager) şi Patricia Călugăru (Marketing Coordinator).
Din echipa RAN Events au făcut parte Raluca Zamfir (Managing Partner) şi Patricia Mihail (PR Director).