The 'work meeting' has taken many blows in recent times; many people agree meetings are overused, time-consuming and not very productive in terms of finding solutions. For about 6 years though, a Brazil-based company has been operating exclusively based on meetings (they've held 132 so far), solving various types of issues/problems/briefs for companies, celebrities or entrepreneurs, such as Google, Samsung, P&G,  Nestle, Coca-Cola, Kobe Bryant, Perry Chen or Cindy Gallop. 
Mesa & Cadeira means "table and chair" in Portuguese. It's a problem-solving method Barbara Soalheiro has developed (and tested for 16 months) around the phrase "we believe in doing". 
After starting out in journalism & magazines, she followed up with 2 years at the Benetton Communication Research Centre in Italy, Fabrica. During her time there, she became Editor-in-Chief of Colors, the Benetton magazine Oliviero Toscani co-founded in 1991. Next stop: a total of 4 months spent in a digital ad agency, not understanding why she had to solve client problems without working with client people. From then on, she decided to create her own problem-solving approach.
For a MESA to take place, you basically need: a leader, a team of carefully selected experts, a mission and a tight deadline. It can be 3 days, but no more than 7; the average rolls around 5 days in which a curated team can even develop a product from scratch - recipe, packaging and communication included. At the end of each MESA, a prototype is mandatory.
The Mesa & Cadeira team specifically opposes using the term 'collaboration' and Barbara promises to explian why at the UNFINISHED Festival (September 27th-30th) in Bucharest. Catch up with her on Friday at the event; reasons abound below.

Versiunea in limba romana aici.
Career sequences
I started in magazines and worked first at an amazing project, created by Brazilian writer Ziraldo, a magazine called Palavra. We covered arts and culture from all over Brazil (a country that tends to speak a lot about the southeast region, which is richer, and leaves behind the more traditional and less wealthy states).
Then I went into Editora Abril, to work at Superinteressante, a magazine covering science and political affairs. I would spend 3 to 4 months researching one subject very deeply, like Mental Health or Prostitution or Alternative Medicine and so on. It was a magazine that we (the staff) wrote "for ourselves": of course there was the reader, but he/she was very similar to us, the people who worked there.
When I went to Capricho, Brazil's biggest teen brand, I had to learn how to do a magazine for someone else: a girl who I was not. And that was such a great source of learning for me when it comes to "users".
I ended up becoming editor-in-chief of Capricho, an operation that had a magazine, a website, a set of events, brand licensing for tons of different products. I never learned so much in my life!
Your 2 years through the chaos of Benetton's Fabrica
I am someone who can operate in chaotic environments. I did see some of my friends hate Fabrica because it lacked the structure and the objective that some people need. For me, it was a transforming experience and it forced me to be in contact with myself and the things that matter to me only. MESA would not exist if it weren't for Fabrica (Ed.- more on Barbara's Fabrica experience over here).
4 months in advertising
After 2 years, my then boyfriend (now husband) and I felt it was enough time for us to be living apart (he'd be in Brazil, while I worked in Italy). I also felt like I'd learned enough at Fabrica. I had become editor-in-chief of Colors, and felt like I had played the magazine game already. So it made a lot of sense to me when Roberto Martini, founder at CUBOCC and FLAGCX, invited me to join his team.
I thought I knew a little about advertising because Fabrica is very connected to the vision of advertising that Benetton has. But I was wrong.
Advertising in an agency is a completely different thing and it didn't make much sense to me, a journalist. One thing I really didn't get was why I had to solve a problem for Google without people from Google. I used to think: no one knows more about this than my client, why can't I sit with him and work? It seemed not very smart to me. And I think MESA gets some of its beliefs from this moment in my life.
I don't think I'd work in an agency ever again - but I also don't think I'd work anywhere else rather than MESA ever again.
Mesa&Cadeira: the big idea
It's hard to pin down the exact moment MESA came to be. There were lots of little parts and experiences that led to it. The very first Google Doc on MESA is called "The school". I wanted Mesa&Cadeira to become, for workshops, what TED was for keynotes - basically, to change it all and make everything more relevant.
The first idea was that when you hear someone speak - in a TED conference, for example - you get very inspired. But it's only when you work with that person – see how he/she makes decisions, how they solved unexpected problems, where they invest energy and where they don't – that you really learn from them. And when you are a professional with 5 or 10 years experience what you need isn't inspiration, but this kind of learning.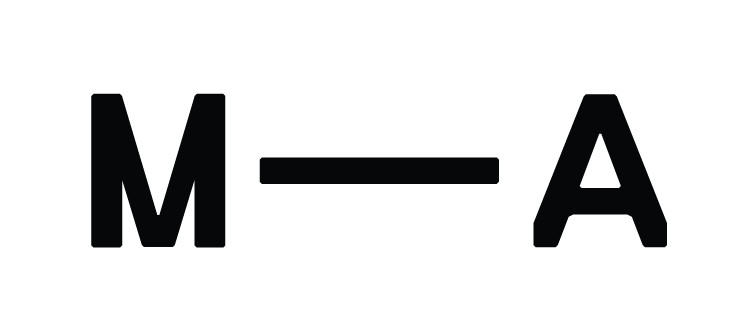 So Mesa & Cadeira started out as this school for professionals, where we would invite someone (brilliant at what they do) to take the head of the table and would select a team of participants who paid to work with that person for 6 days: at the end, the team had to launch something.
We still do these educational MESAS, but as we evolved we understood that innovation is also about learning and that we were more than a school.
We don't use any word to define ourselves (some people call us a consultancy, other a method, others even an agency – clients who tend to bring communication challenges). We say we set working tables and the place we look at is the perfect work experience.
Testing, testing
I tested the idea for 16 months! I had an intuition that we could solve anything using MESA's formula:
one leader at the head
+
a group of carefully selected professionals 
(with every single piece of knowledge and every skill you may need)
+
one mission
But I wasn't sure. So, before we started working with companies/institutions, we did 7 editions of educational Mesas.
The hardest part was having the courage to start something that had no benchmark. I was so scared.
It took me one year from the day I finished the presentation about Mesa&Cadeira to the day we started MESA 1. I could have done it earlier. But I was too afraid.
Why a maximum of 6 days for project resolution?
It was very random! The first Mesa was from Sunday to Friday.
I thought: "Let's start on Sunday so it seems less about work and more about fun, something you do on the weekend. And then I thought Friday was a good day for the launch party.
These days, we only do 'educational' Mesas in 6 days. With clients, we usually work for 5 days, Monday to Friday. And there are 3-day and 7-day Mesas as well, but those are less frequent.
The curation process
When we curate a team for a Mesa, our goal is to make sure we have every single skill and all the knowledge necessary to accomplish our mission. It's not only about getting great people, but about getting one great person to every pillar of knowledge we need.
We look for people who are running some of the most innovative and forward thinking business of our time. Real doers who can share their mistakes and learnings and, therefore, accelerate decision-making.
We are not talking about a specific pool of professionals that we fish from. We are talking about finding the best person – whoever they are, wherever they are – for that specific challenge. In that sense, MESAS resemble good journalism: go and find who can best help you.
The first MESA, no prototype
Andy Cameron (Ed.- Executive Director at fabrica & CD at Wieden+Kennedy UK), who passed away in May 2012,  had been testing how user collaboration works for years, so the first MESA had the challenge of helping people understand what type of collaboration works for you and what works against you. The mission was to create second-screen projects that used user collaboration.
Andy didn't feel comfortable choosing one idea and prototyping – and I had no history to show him it would work – so we ended up with 4 keynotes, which is exactly what we didn't want!
That was super important because it helped me become very clear with the next leaders and make sure they understood there was no chance we could finish with a keynote.
Issues Mesa & Cadeira tackles best
The challenges vary a lot. I'll show some examples at Unfinished, but we can go from creating a new product for Nestle (the recipe, the packaging, the communication, all in 5 days) to reinventing a company as big as Natura, Latin America's biggest cosmetic company.
Because of my background, we get a lot of communication challenges. But that's not our focus. Because we set the perfect team for each challenge, we can really tackle any problem there is out there.
The most complex project to date
They all seem so complex at first; and then obvious, when the result comes. I love I AM AMAZON, which launched Google Earth's new content feature. We managed to help the team who owns Google Earth see an improvement in the product itself, which is SUPER rare at Google (they are too good to miss something).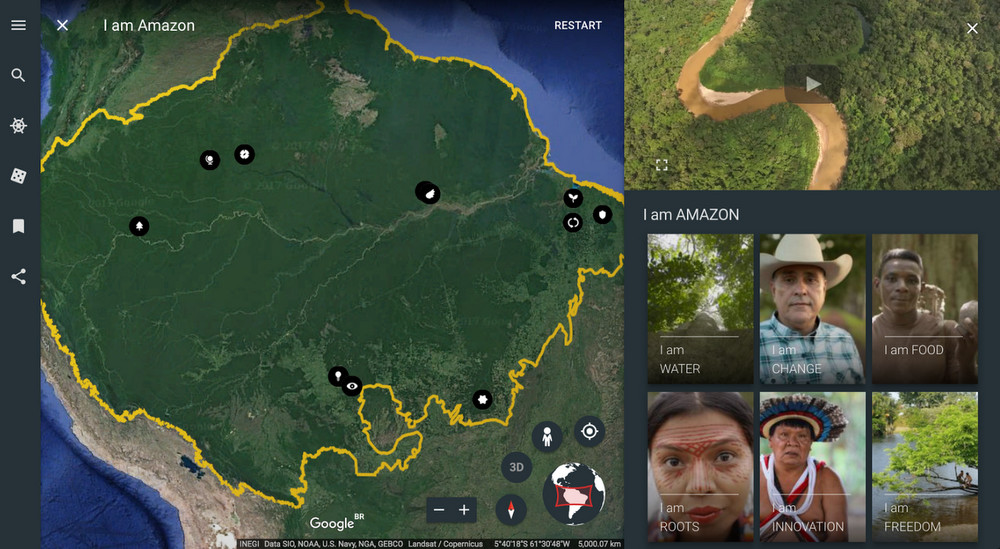 Why diversity is so crucial to problem-solving
When you work with a non-diverse team, you tend to deliver things that matter "to you" (because all the people involved are alike). On the other hand, when you work with a diverse team, you tend to deliver things that matter to more people. And that is SO relevant in so many ways. Especially financially.
Client-wise & business-wise
Roberto Martini, who hired me for his ad agency when I came back from Fabrica, is responsible for connecting me with tons of these clients. He is also a minor partner at Mesa, with some equity.
A MESA costs around 200k US dollars. We charge a methodology fee, which includes all the work pre-MESA. And then we charge for team + production.
Coming to Romania's UNFINISHED Festival
I would not say no to a chance of discovering Bucharest. I also thought the line up was very very impressive!
The idea is to share our beliefs at MESA, as a company, and how the MESA METHOD – a team based work system designed to solve complex challenges by unleashing human potential to process more and execute faster –works. We'll also share examples of successful cases, as well as practical tools to allow people to work in a more efficient way.
You'll learn why we never use the word 'collaboration' and you will understand the power of doing rather than debating.