Gala de Premiere a celei de-a XIX-a ediții Internetics va avea loc pe data de 18 noiembrie 2019, începând cu ora 19:30, la Ateneul Român şi va fi moderată de Alex Coteț şi Raul Gheba de la Sector 7. Accesul la Gală se face pe bază de bilet.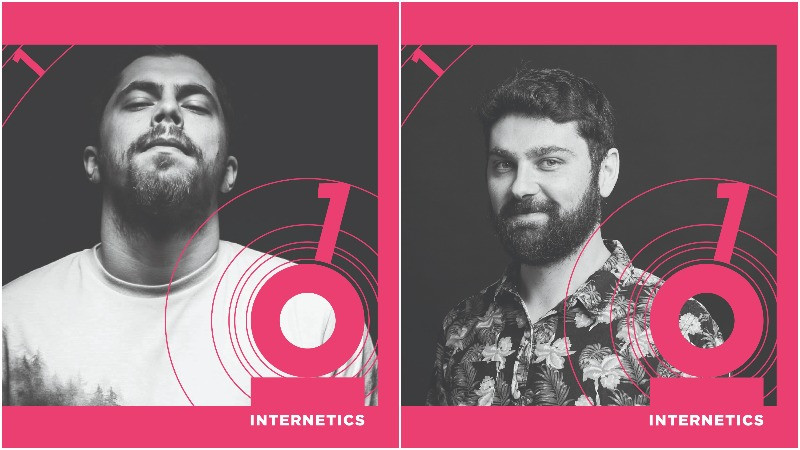 În cadrul Galei de Premiere, câştigătorii vor avea propriul moment pe scenă după ridicarea premiului, pe care să-l poată folosi cum îşi doresc. În timp ce mulţumirile vor fi deja proiectate pe ecran, echipa câștigătoare va avea la dispoziţie un minut pentru a se bucura în stil propriu de premiul câştigat, fie că este vorba de un sketch, o poveste amuzantă sau un moment de improvizație.
Ediția 2019 a competiției Internetics a înregistrat cele mai multe aplicații din ultimii ani. Peste 170 de campanii au fost înscrise în competiția care premiază inteligența digitală și excelența în comunicarea online.
Internetics 2019 păstrează structura competiției actualizată anul trecut, cu trei categorii principale, Digital Platforms, Digital Strategies și Interactive Campaigns, cu un grup de jurați dedicat fiecărei categorii și un sistem de puncte diferențiat în funcție de categorie. În fiecare dintre cele trei secțiuni vor fi acordate trofee Gold și Silver. Agenția care acumulează cele mai multe puncte obține titlul de "Agency of the Year". Compania care dovedește cea mai eficientă și creativă prezență în mediul online va fi recompensată și în acest an cu titlul "Digital Client of the Year".
Juriul Internetics 2019, al cărui preşedinte este Lars Samuelsen, Chief Strategy Officer & Head of Digital la Grey Nordic, a reunit peste 60 de specialiști în comunicarea digitală, de la profesioniști în marketing și media la consultanţi, researcheri și publisheri.
Din dorința de a atrage atenția asupra importanței colectării selective și reciclării plasticului, în contextul în care situația plasticului în lume este din ce în ce mai îngrijorătoare, Gala Internetics s-a alăturat inițiativei Plasti Prix, astfel trofeele oferite la ediția din 2020 a competiției vor fi din plastic reciclat.
În plus, petrecerea care sărbătorește câștigătorii Internetics 2019, PLASTI PRIX X INTERNETICS AFTER PARTY, va fi una plastic aware. 
Petrecerea are loc de la ora 22:30, în incinta fostului restaurant Cina, pe Strada Benjamin Franklin nr. 3. Accesul este gratuit şi se va face prin curtea Trattoria Il Calcio.
Muzica va fi asigurată de Vlad Dobrescu.
Food truck: Arepas.
Plasti Prix este un proiect de responsabilizare cu privire la colectarea selectivă și reciclarea plasticului destinat industriilor creative, creat de The Institute și Lidl România. Inițiativa și-a propus să implice agențiile de publicitate și PR din București în colectarea selectivă a deșeurilor de plastic, urmând ca trofeele acordate la cele mai importante evenimente ale industriei marcom, dar și de design din 2020 să fie realizate din plastic reciclat. 
Parteneri Internetics 2019
Partener principal: UniCredit Bank
Parteneri: Absolut, Coca-Cola, glo, illy, YouTube.
Parteneri media: Biz, Pagina de media, IQads, SMARK.