GivingTuesday - how do you promote a value. Nope, this is not another Black Friday article, but we are sure you know what this day is all about. In fact, over 60% of countries around the world have heard of Black Friday and chose to celebrate this day of shopping. You can recognize it by a few keywords: big discounts, small prices, huge promotions, 50% discount, you need it, now or never, buy now. A day that slowly took over November.
Good! Now leave that aside for a moment and imagine a whole day dedicated to generosity. A day when we don't take anything, but offer something. A day in which we do not focus on discounts, but on the needs of others around us. A day to give. World, meet GivingTuesday. The global movement dedicated to generosity. Launched in 2012 in the United States, GivingTuesday has become an international movement in just a few years and has been adopted by over 70 countries around the world. Even in Romania, where this year it goes by the name of Generosity Week, between 1- 8 december.
Generosity is a subject that concerns us all, especially now in the context of this global crisis that Romania, Europe and the whole world are trying to face. But how do you promote a value? What communication strategy do you set up for something immaterial? What do we have to do to make everyone talk about generosity, as they do about Black Friday? To find out, we spoke with Asha Curran, co-founder of the global movement, Laszlo Bodor, founder of the movement in Romania, Maria Chertok, leader of the WG in Russia and Grainne Mathews who deals with the initiative in the UK. 
GivingTuesday - from USA to Romania
Eight years ago, GivingTuesday happened for the first time in the USA. The movement spread from country to country, continent to continent and soon reached Europe as well. Asha Curran, co-founder and CEO of the movement, says that
"Behind its growth is a shared, bold vision and everyday hard work to advance toward that common goal -- a more generous world. It's a journey with a shared destination, and with challenges, and victories, and many, many people committed to forging stronger human bonds, creating resilient, connected communities, and strengthening civil society." 
GivingTuesday was brought to Romania by the Envision Association in 2017. The founders liked the fact the movement is not just about gestures of generosity that involve a donation of money, but varied gestures of generosity. People can get involved by donating blood, goods, their time, emotional support or any other gesture at hand. Laszlo Bodor, one of the co-founders, says:
"The idea of ​​promoting generosity, such a beautiful and profound human quality and the opportunity to inspire people to be generous motivated us to set out. Being kind to one another doesn't have to be merely a cliche."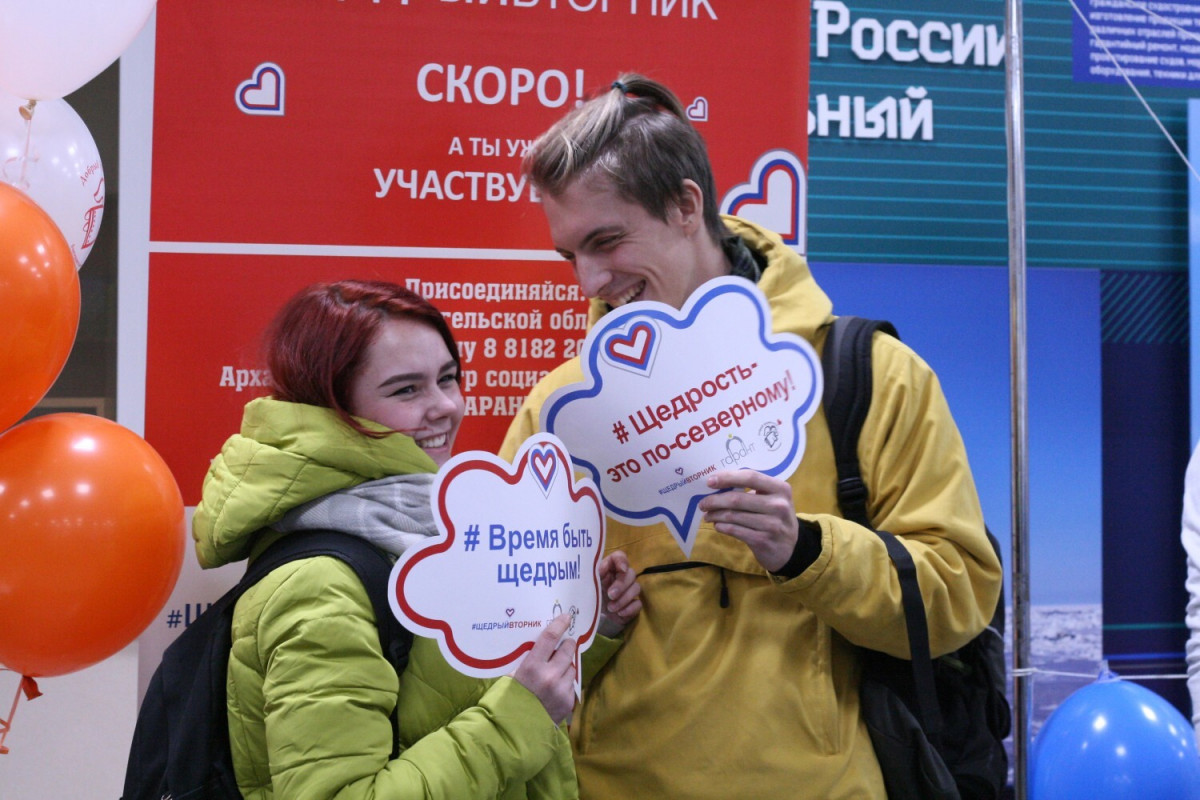 A viral giving experience in Romania and around the world
In Russia, the first edition of GivingTuesday took place in 2016, and so far they have over 4000 partners from all over the country registered on the website. Last year, more than 2,500 events and campaigns were organized, and online donations doubled that day. But the most important aspect was that GivingTuesday managed to go beyond the big cities. Maria Chertok, Director of CAF Russia, founder of GT Russia, says
"The most important thing is that GT reached places set very far from big cities. The GT map featured on its website shows activities in places we never heard about - villages and towns in remote parts of Russia, in small communities that were inspired by the idea behind GT and acted on this inspiration. These campaigns are led by school teachers, elders, groups of children - ordinary people who use this day to make life in their community a little bit brighter."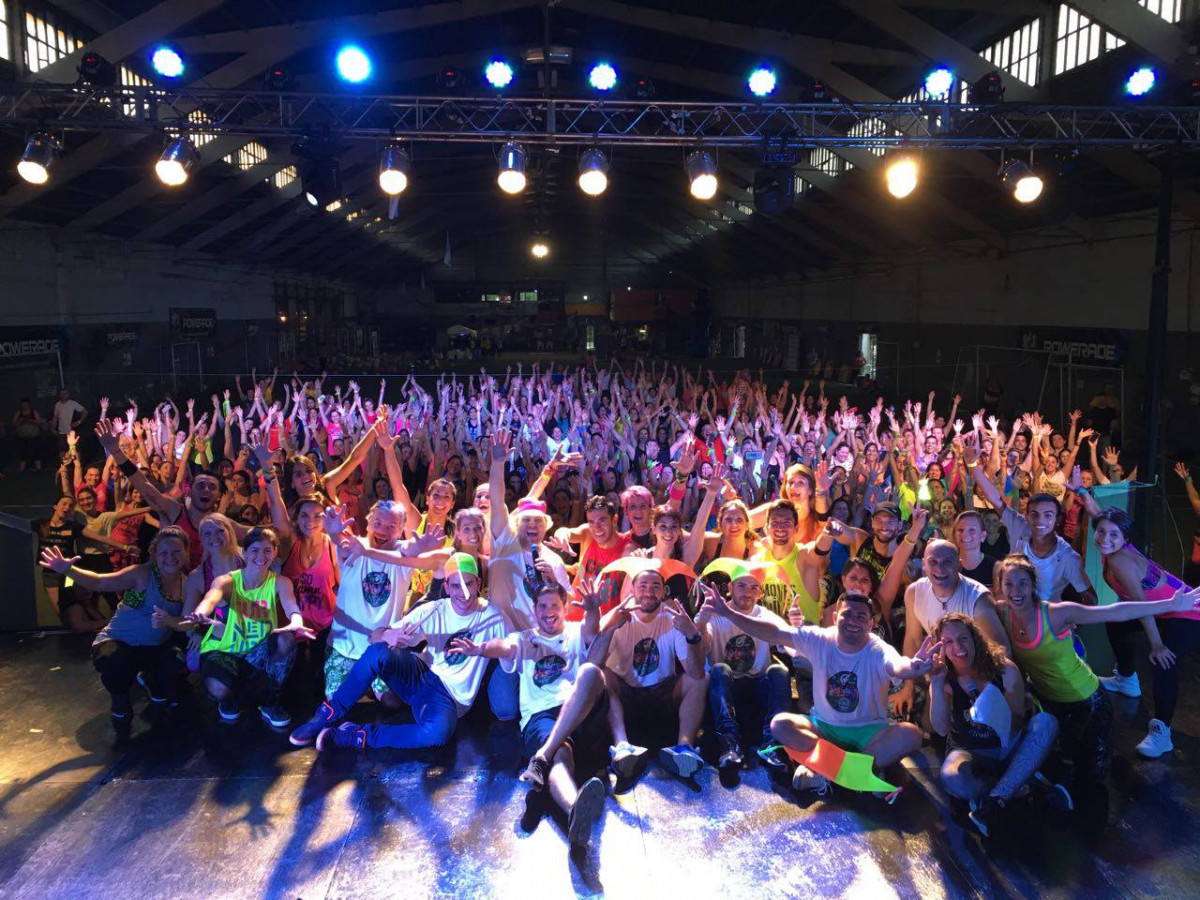 Laszlo Bodor, one of the co-founders of GivingTuesday Romania, says that the movement has grown significantly.
"Whereas in 2017 we had only a campaign visual, 2-3 media appearances and smaller initiatives, last year we had 9 ambassadors, people known and appreciated nationally or part of strong local communities, considerable visibility in social media and 85 initiatives listed on the site. This year, we hope to make a big step forward because we are better prepared, both in terms of communication and partnerships. However, we must admit that GivingTuesday is still in new in Romania and we still have a lot to do to turn it into a real movement, as it is already in many countries."
In the UK, Grainne Mathews and the local GivingTuesday team focus on the UK's long history of civil society and the incredible level of generosity in the UK. Over the course of seven years, the movement has managed to bring together more than 3,500 partners, from large national organisations such as Cancer Research and the Woodland Trust to tiny charities such as Tiny Tickers and Remus Horse Sanctuary. But, most importantly, GT managed to create a narrative around generosity and convince people that there are so many ways to give.
"We also want to encourage people to talk about how they give and how it makes them feel. We know that the power of example is the strongest – we want to encourage and celebrate generosity in the hope that it will encourage others to give."
But...how do you sell a value?
Asha is convinced that GivingTuesday is one of the few, if not the only movement that does not try to solve a specific problem or help a certain cause, but promotes a value.
"But that is also what makes it universal. Generosity is not unique to any one place, religion, culture, political affiliation - it's everywhere, and we have all been both givers and receivers. We know how rewarding it is. We see the terrible effects of it's lack. It's becoming clearer and clearer how important it is to a healthy world. So unlike a product, it is something every single person needs."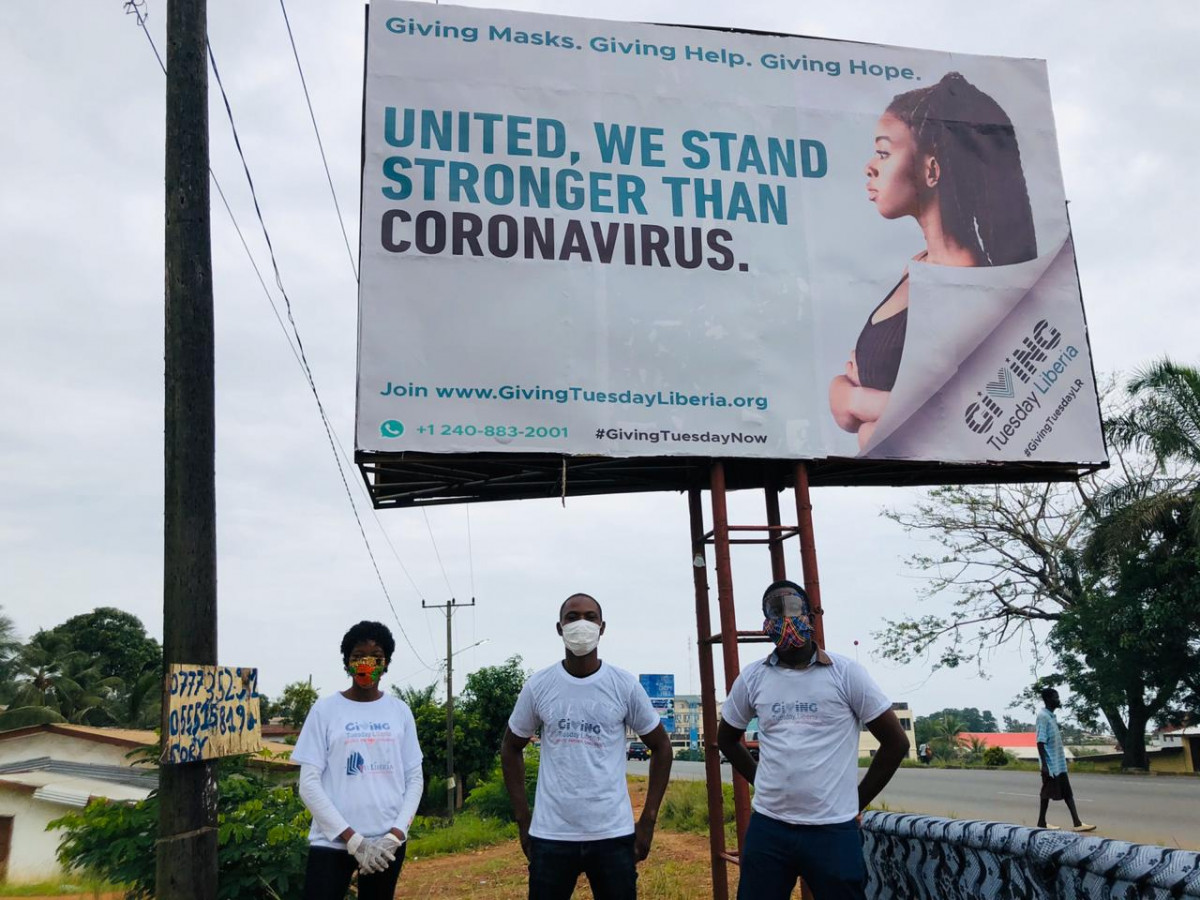 In Russia, Maria says that generosity is a value that people can easily connect to both individually and collectively. People"sell" GT to each other - it is spread like a virus, horizontally, from person to person. And it can mean a different thing for each person - a reason for giving, or for fundraising, or for going out to volunteer, or for buying from a social enterprise.
"So it is actually an idea that can be marketed geniously, much better than socks or cars." 
Laszlo believes that generosity is learned by example, and in the process of promoting the movement in Romania they set out to inspire people to be generous and get involved.
"We believe people who are generous can be an example for others.We find and invite such people to share their stories of generosity in the materials we use in communication. And there are many people like this in Romania, fortunately. Through the things we communicate, we emphasize the meaning of gestures of generosity for those who receive them as well as for those who do them. Because experience so far has shown us that GivingTuesday means receiving and giving alike." 
Grainne Mathews believes that emotion is the essential ingredient in promoting generosity. But to make GivingTuesday a real movement it takes a lot of work and discipline, and without a well-thought-out strategic plan, detailed programming, proper mapping of stakeholders and creating a network to simplify the connection between causes and those who want to get involved, chances are slim.
"But GivingTuesday is a positive day, so we must not forget to feel good and add a dose of fun to everything we do. It is equally important that we do not forget to say thank you to those who have been involved. It may sound trivial, but it matters a lot. And in the end, you absolutely always have to show the results, to show what you managed to do because of GivingTuesday." 
So, whether you are from Romania, the UK or from any country, from any continent of the planet; whether you are part of the private sector or the public sector; whether you are an institution, family, school, someone young or old, I think it's time to make generosity an increasingly common quality, and getting involved with GivingTuesday can be the first step.