We Singing Colors a lansat single-ul nou, insotit de videoclip, Default Tone.
Piesa va fi inclusa pe albumul cu numarul 3 al formatiei si vorbeste despre partea mai putin fericita a unei relatii, blocata in incertitudini si gelozie. Piesa a fost inregistrata la Inspirat Studio, produsa, mixata, masterizata de Daniel Olteanu si poate fi gasita pe toate platformele de streaming & buying.
Videoclipul piesei a fost realizat de studioul Almost Ready, echipa fiind formata din: Regizor: Olivier Lefevre, Dop: Balint Hajagos, Art Director: Camelia Tutulan, First AD: Anna Chiuariu, Prop Master: Andrei Bajbaiac, Props: Florin Platica, Makeup Artist: Adina Vlad, Hair Stylist: Sorin Papacioc, Wardrobe: Anna Chiuariu, Video Assistants: Ahmad Askar, Andrei Sabie, Actor: Bogdan Giurgica.
Olivier Lefevre, despre videoclip:
"Balint, (producator la Almost Ready) si cu mine am fost incantati de proiect de la inceput. Ideea cu salata boeuf si dragostea fata de ea cu care au venit We Singing Colors ni s-a parut haioasa si suprarealista, aproape kitsch, si se potrivea de minune cu piesa. A fost si un prilej bun sa exprimam ideea de dragoste, in general. Asadar, ca o ghicitoare ciudata sau o relatie romantica imposibila, urmarim povestea a doi indragostiti care se intalnesc in clip, ca si cum ar fi dragoste la prima vedere – desi ei fac asta mereu in acest muzeu suprarealist. Ca doi copii pe terenul de joaca, incep sa-si faca de cap cu mazarea si morcovii din tabloul cu salata boeuf. Dupa care apare imaginea "politistului adult'', incepe ploaia de mazare, asa ca sunt nevoiti sa se ascunda un pic, inainte sa iasa din nou la joaca. E un film de animatie frantuzesc vechi si frumos, "Le Roi et l'Oiseau" (1953), care ma inspira mereu. Cred ca si-a pus amprenta si aici :)"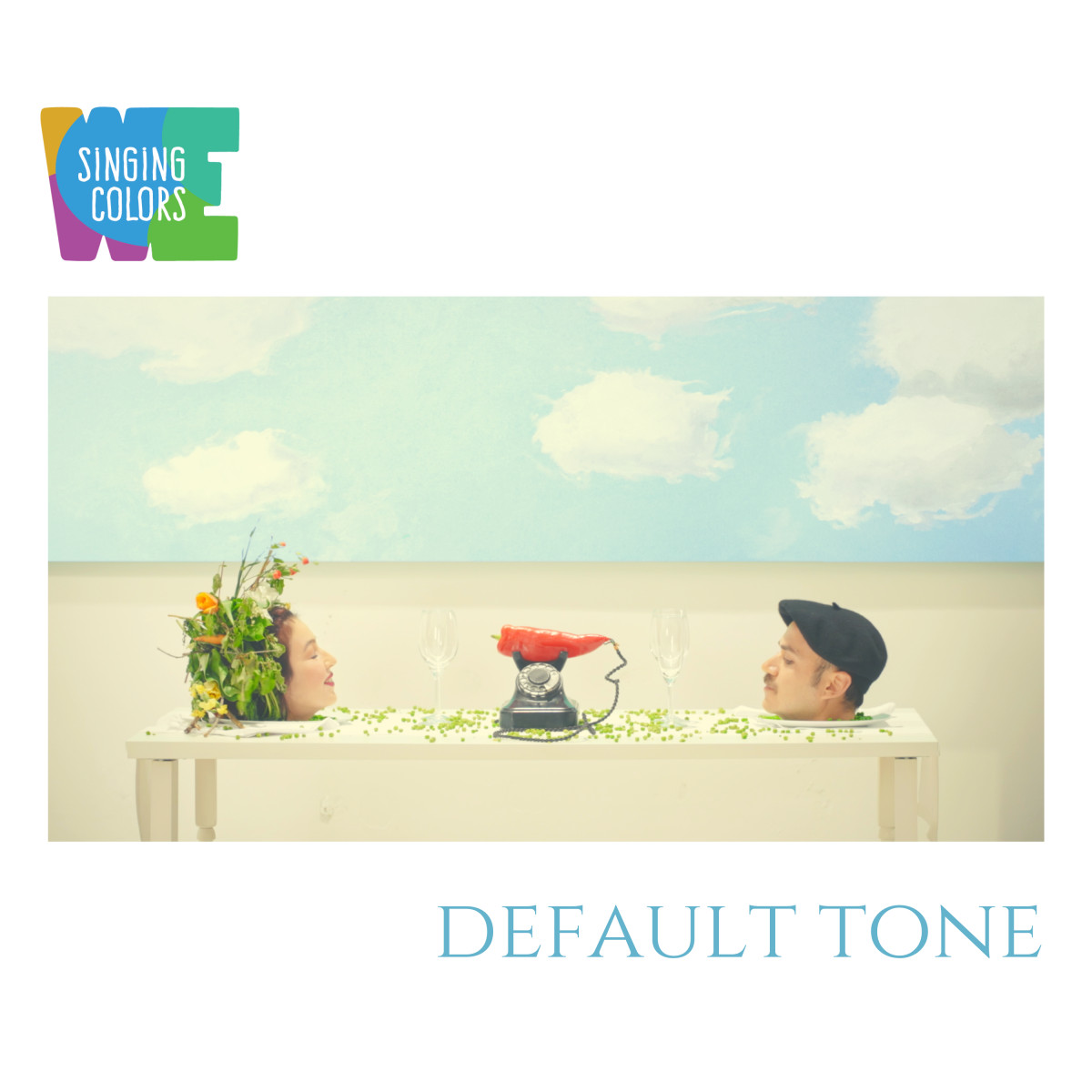 We Singing Colors a implinit anul acesta 10 ani de la infiintare, lansand pana in prezent 2 albume, Made of wool, Made of Heavy Metal si Lone Learner. Pornit ca un proiect acustic solo al lui Andrei Hategan, odata cu primul concert din 2011, i s-a alaturat Roxana Niculae, la voce.
In urmatorii ani au colaborat pentru inregistrari si au sustinut concerte in mai multe tari din Europa si Asia cu mai multi muzicieni, printre care: Vlad Ionescu (tobe), Narcis Axinte (bass), Mihai Dragolea (bass), Paul Ballo (percutie),  Adi Seven (bass), Andi Dupont Cosmin Dumbrava (tobe), Cosmin Postolache (clape), Robert Dahlquist (tobe).