Universitatea Romano – Americana, una dintre cele mai importante institutii de invatamant superior din Romania, demareaza campania de comunicare integrata "Invata sa fii cineva. Pe viata", semnata de agentia Weapons of Public Attraction.
Pleasant education este platforma de comunicare propusa pentru campania institutiei de invatamant, campanie lansata la inceputul lunii iunie, inaintea perioadei de admitere. Conceptul creativ promoveaza o viziune de viitor in care studentii au sustinere academica pentru cariere stabile.
Campania intriga prin vizualurile puternice, care pun in opozitie o perspectiva pe termen lung a unor "cariere" la indemana, cu cea a unei vieti responsabile, cu o profesie durabila—un drum pe care tinerii pot merge alaturi de Universitatea Romano-Americana.
"La varsta de 16-18 ani, sa fii gamer, fotomodel sau skater pare cel mai cool lucru din lume. Dar tinerii la aceasta varsta se gandesc mai degraba la un hobby, cel mult un job, nu la o cariera, avand o viziune pe termen foarte scurt, orizontul cel mai indepartat fiind cel mult varsta de 25 de ani.

Campania le propune sa gandeasca in perspectiva. Viata continua si dupa varsta asta si atunci nu mai vor un simplu job, ci, mai degraba, o cariera de succes. Iar Universitatea Romano - Americana te pregateste pentru asta", a declarat Luca Bulacu (Creative Partner Weapons of Public Attraction).
Vizualuri ale campaniei: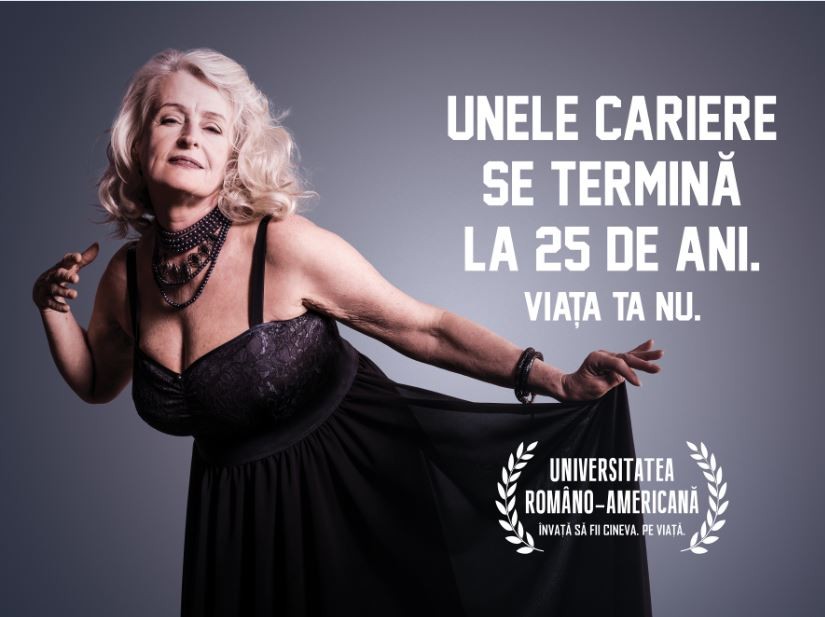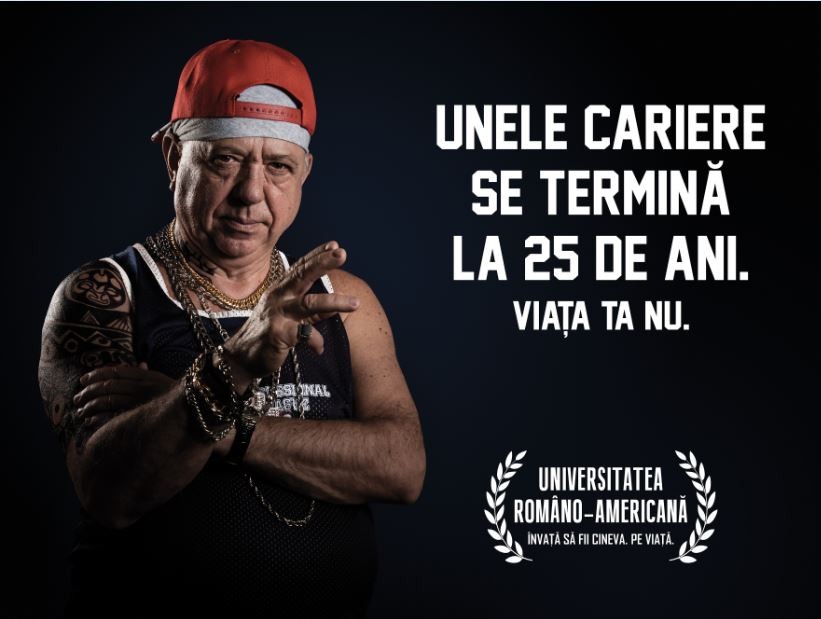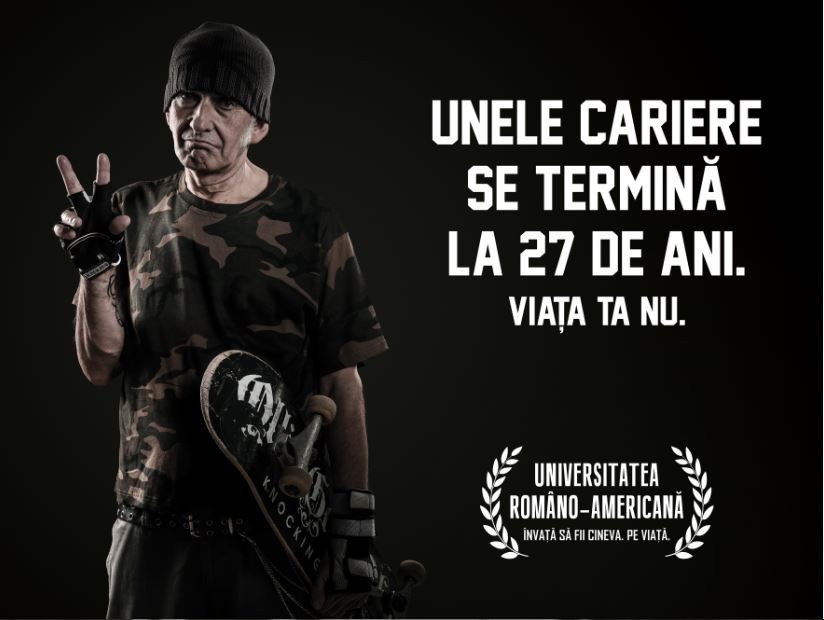 Mixul de comunicare include campanii de outdoor si indoor (metrou), radio, print, bannere online si google display, Facebook & LinkedIn ads, community engagement si KOLs engagement.
Campania a inclus si lansarea noului design al platformei online de comunicare a Universitatii Romano - Americane.
WoPA face parte dintr-un grup de comunicare integrata format din agentii independente, alaturi de The Public Advisors si Advanced Ideas.
Echipa WOPA dedicata proiectului ii include pe Ionut Datcu (Client Service Director & Managing Partner), Luca Bulacu (Creative Partner), Mihai Gheorghiu (Senior Art Director), Adrian Dragan (Senior Copywriter), Alex Eftinoiu (Senior Strategic Planner) si Raluca Berescu (Account Director).
Din echipa The Public Advisors dedicata campaniei fac parte Simona Dan (Managing Partner), Raluca Mihalachioiu (Managing Partner), Sorana Ionita (Senior Public Advisor), Cristina Petrescu (Public Advisor).
De componenta online a campaniei, s-a ocupat echipa Advanced Ideas: Adrian Apostol (Client Service Director), Adrian Ichim (Creative Strategy Director), Alexandra Dima (Account Director), Iustin Vadana (Project Manager), Mihai Voinescu (Art Director), Cristian Dobrescu (Web design & Frontend development) , Remus Munteanu (CTO), Mihai Dascalu (Backend Development) , Bianca Rus (Online Performance Specialist) , Corina Otrocol (Online Performance Specialist), Marian Bratu (Content Manager), Marius Butacu (QA).