De la DAVID The Agency in juriul premiilor FIBRA vine Bruno Luglio, un senior art director mandru ca e brazilian (cum isi mai scrie in bios). Bruno este un publicitar fortos, trage dupa el o lista lunga de premii la Cannes Lions (al saselea cel mai premiat Art Director in 2015), Clio, D&AD, Eurobest, New York Festivals, Epica, ADC-ul Germaniei, Epica, Cresta, Mobius, Webbys si mai sunt. Bine, nu-i ca si cum n-am sti deja ce pot muschii creativi brazilieni.
Bruno este si un publicitar calator. Dupa ce a stationat in internshipuri Germania si Franta via Miami Ad School Hamburg, a ales sa ramana in Germania, populand cu spiritul creativ brazilian birourile DDB Berlin si Thjnk Hamburg.
Asta pana cand s-a intors acasa si s-a alaturat celor de la DAVID The Agency. De vreo 7 luni, s-a apucat si sa predea la Miami Ad School/ESPM.
Din 1999 si pana in 2008, Bruno a fost si tobosar in trupa braziliana de hard rock Level Nine.
Se pare ca i se mai spune Big Rosti; Google ne spune ca e vorba de numele unui burger semnat McDonald's Germania, foarte potent in bacon si branza, cu un plus de crocheta de cartofi (amuzant, pentru ca una din cele mai cunoscute campanii Bruno Luglio fost pentru Whopper-ul de la Burger King; nu va grabiti, imediat ajungem acolo).
Porecla a fost divulgata de CD-ul DDB Berlin, Gabriel Mattar, care declara si ca Bruno "va munci mai tare decat un prizonier chinezesc" in misiunea scormonitului dupa idei.
Iar portofoliul lui este cinefil, predilect spre horror-ul old school: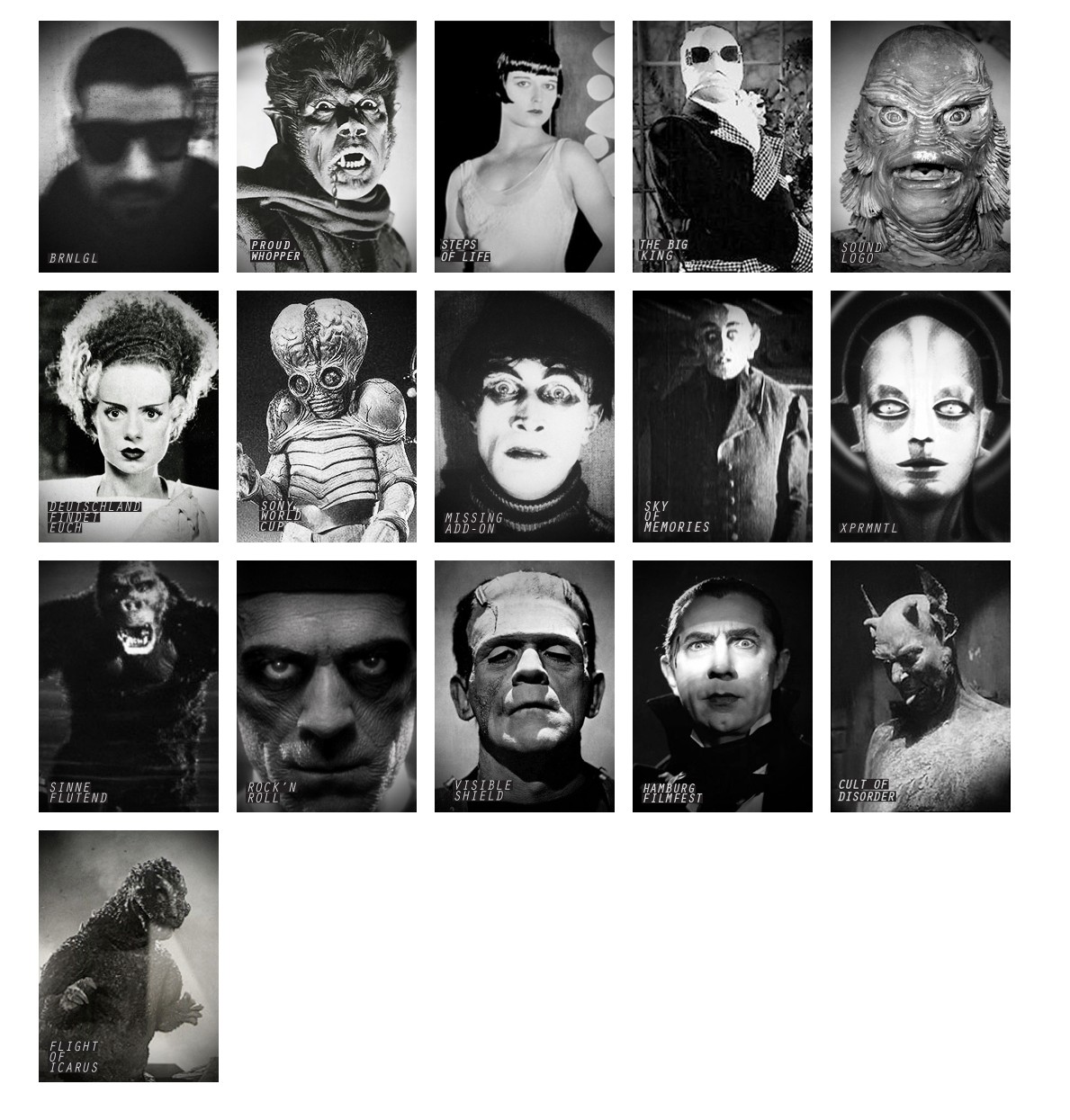 Stim ca deja va place de el, dar insistam si cu cateva din campaniile la care a lucrat.
Incepem cu 2014 si rasunatoarea campanie Burger King - "The Proud Whopper", proaspat venita dupa traseul "Have It Your Way" - "Taste is King" - "Be Your Way".
Un nou sortiment de Whopper, mandru si ambalat in culorile curcubeului, isi facea aparitia in oferta Burger King in timpul Pride Week din San Francisco. Ce-o fi asa diferit cu el, se intreba lumea; parca era mai dulce. Dar nu, burgerul era acelasi.
Bilant de Cannes: 3 Gold-uri (Design, Promo & Activation si PR), 5 Silver Lions (2 la Promo & Activation, 2 la Direct, unul la PR) si 4 Bronze-uri (Cyber, Direct, OOH si Media). Campania a avut aparitii pe deplin si la Clio (un Grand Clio la Direct, intre altele), D&AD, One Show sau Webbys.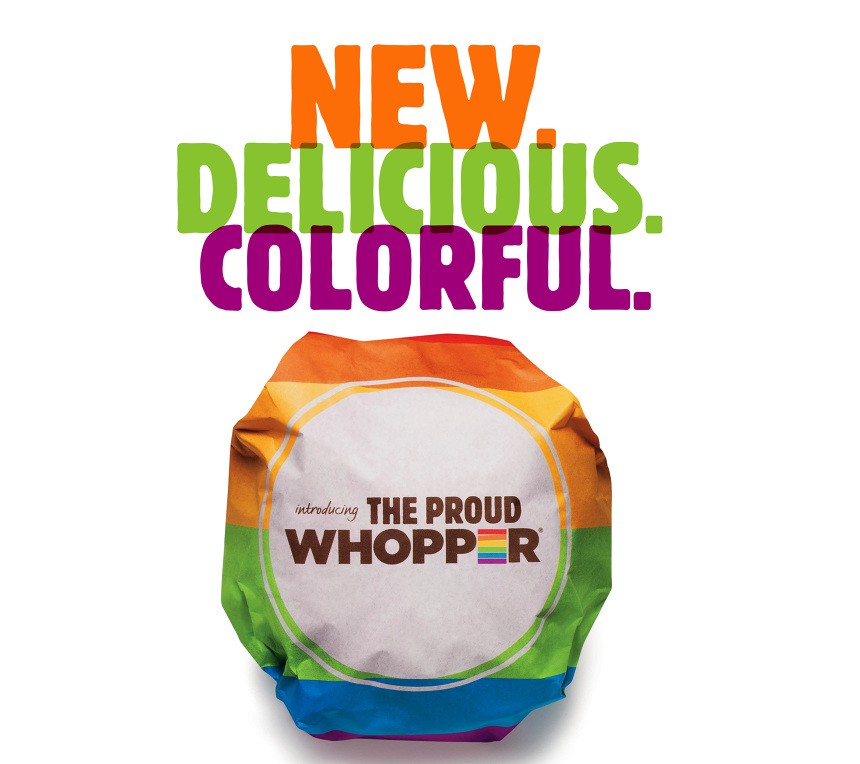 Inainte de mandrul Whopper, insa, Burger King convingea fanatici ai Big Mac-ului (iubit pana la tatuaje) sa treaca pe nemesis-ul sandvisului iubit de-o viata: The Big King. Urmariti mai jos cum un grup de oameni din toata lumea au fost adusi in Brazilia pentru un tasting cu consecinte permanente:
Un Silver la Design la Cannes Lions in 2013 pentru "Sky of memories", un app care transforma cerul intr-o placheta memoriala cu mesaje in memoria celor pierduti.
Contextul a venit de la cel mai mare grup de broadcasting din Germania, ARD, care organiza in 2013 o saptamana tematica intitulata "Living with death":
Urmeaza un sound logo creat pentru Philharmoniker Hamburg, cea mai veche orchestra a orasului, inspirat de skyline-ul reflectat in lacul Alster.
Observand unda sonora din imaginea reflectata a cladirilor in apa, oamenii de la thjnk au "decriptat-o" cu ajutorul unui compozitor si al unui inginer de sunet. Iar logo-ul pus pe note muzicale a capatat forma. Conceptul si art direction-ul poarta semnatura Bruno Luglio.
Ne intoarcem pana in 2011 ca sa poposim asupra campaniei "Germany will find you", realizate de thjink pentru ONG-ul german Missing Person's Initiative.
Cu un focus pe copiii si tinerii declarati disparuti, ce depasesc la 100.000 anual in Germania, campania a implicat un arsenal de tool-uri pentru a eficientiza procesele de cautare a celor disparuti. Iar stunt-ul care a adus campania in atentia publicului s-a petrecut in timpul unui meci de fotbal intre Bayern Munich si Real Madrid. 
Campania a fost premiata la Cannes Lions, Eurobest, Epica, Cresta, AME Awards sau  London International Advertising Awards.
Bruno-Luglio-chiar-el vine la Bucuresti, in mai. Si mai curand, il veti citi intr-un interviu. Ce asteptari are de la work-ul romanesc, vom afla atunci.