During the Russian-Ukrainian war, Russia cut off gas supply to Ukraine (16 June 2014). It also threatened to do the same to Europe, if Europe delivered gas to Ukraine (26 September 2014). The Russian gas supply to Romania was cut by 10% (15 September 2014) and then by another 30% (29 December 2014). The international press continued to talk about the gas war that could affect the whole continent (BBC, The Guardian, Financial Times, Bloomberg, The Spectator, etc. - October-December 2014). The Russian gas subject was hot. Very hot.
Campaign Summary
Both client's and agency's objective: reinforce awareness of the product's main benefit and therefore increase sales. Agency's secondary objective: prove that outdoor could still be a powerful media.
Strategy: Build on the Russian gas topic paranoia.
Creative idea: A Russian-looking message about cutting off the gas. How could you not read that, given the context?
Implementation: Simple text, packshot, overall Russian feeling.
Note: The slogan of the product was already on the pack.
Target Audience
People 35+, low to medium income, living in urban areas.
Results
Without any involvement from the agency, some public figures reacted on Facebook and their posts showing original photos of the OOH were shared hundreds of times. Most of the comments were extremely positive. The press headlines repeatedly stated: "the ad of the season".
Sales went up 124% plus in the first month. On average in the first 3 months, sales went up 68% plus.
Some examples of reactions in the press:
"The ad of the season in Romania: geopolitics and flatulence on Vladimir Putin's language"
"Viral. The ad of the season."
"Ad of the season, displayed in Ploiesti as well. The story of the slogan."
Boards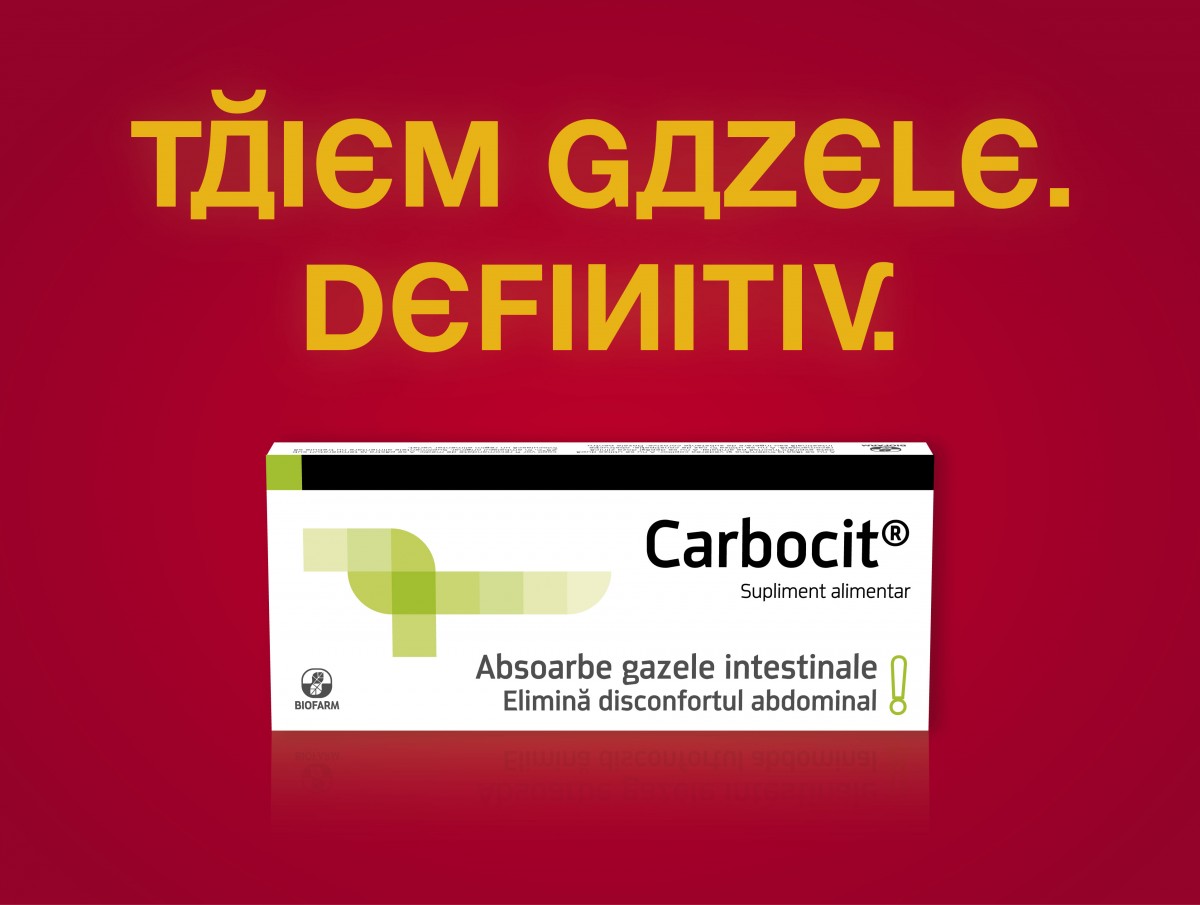 INFO:
Project title: We're Cutting Off The Gas 
Brand: Carbocit 
Client: Biofarm
Credits
Agentie: Next Advertising
Paula Ionescu / Copywriter
Lucian Militaru / Art Director
Gabriela Datcu / Art Director
Liviu David / Creative Director
Andreea Rosu / Account Manager
Olivia Grigorescu / Production Manager
Premii obtinute la Premiile FIBRA #1:
Bronze FIBRA - We're Cutting Off The Gas / 8.1 OUTDOOR - Billboard and Outdoor Poster