Publicitatea romaneasca se afla, inca, in perioada durerilor de crestere, crede Victor Dobre, Director General, IAA Romania, cu care am vorbit intr-o pauza scurta la FIBRA #2. Oamenii din industrie invata prin esec si succes, prin testare, dar au inca retineri in a isi insusi si imbratisa schimbarile. Dar a ramane in bula in care se fac lucruri old school se va dovedi in curand imposibil. 
Rolul FIBRA
E singurul festival de creatie, iar entuziasmul care se vede in jurul evenimentului e justificat, pentru ca o buna perioada de timp, industria nu a avut aceasta zona de manifestare. E nevoie de asa ceva, e nevoie de competitie, pentru ca doar asa putem afla pe unde ne plasam ca nivel.
Daca esti chior in tara orbilor si stai cumintel in zona ta de confort, n-o sa ajungi niciodata sa faci lucruri extraordinare. Trebuie sa gasesti, asa cum bine ati facut si voi in campania de anul asta, puterea de a deveni invidios in sensul bun.
Vad participare si din partea profesionistilor dornici sa impartaseasca din experienta si ideile lor, dar si din partea tinerei generatii care acum intra in profesie. Cadrul asta informal in care unii pot avea acces la ceilalti si pot dezvolta lucruri intersante este de apreciat.
Din gresealile primei editii ati invatat ca festivalul nu trebuie sa dureze o saptamana, pentru ca oricat v-ati chinui, n-ati avea content de calitate constanta. Dar cele mai frumoase greseli sunt cele originale.
Cea mai mare problema a industriei
Intamplator sau nu, in spatele nostru e o foaie de flipchart cu exact aceste probleme, dar si cu solutii, tips and tricks de imbunatatire, pe care le-au generat cei noua profesionisti pe care am avut onoarea sa-i moderez. Cred ca oricare din lista respectiva poate fi cea mai importanta si cea mai putin importanta, in acelasi timp.
Nu am cum sa fiu original dupa atatia oameni de buna calitate care au vorbit inaintea mea, dar cred ca "letting go of control" si ascultarea reciproca sunt importante. Si insusirea obiectivului, adica sa gandesti ca o echipa din primul pana-n ultimul moment, in relatia client-agentie.
Publicitatea de azi si viitorul
Suntem in etapa durerilor de crestere. Invatam lucrurile prin esec si succes, prin testare, ceea e un lucru foarte bun; avem inca retineri in a ne insusi si imbratisa schimbarile, incercam sa ramanem in bula noastra si sa facem lucrurile old school, ceea ce, in curand, se va dovedi imposibil.
Si doar o industrie deschisa spre schimbare, care se uita mereu la zona de unde vine schimbarea, anume digital si tech, va reusi sa supravietuiasca.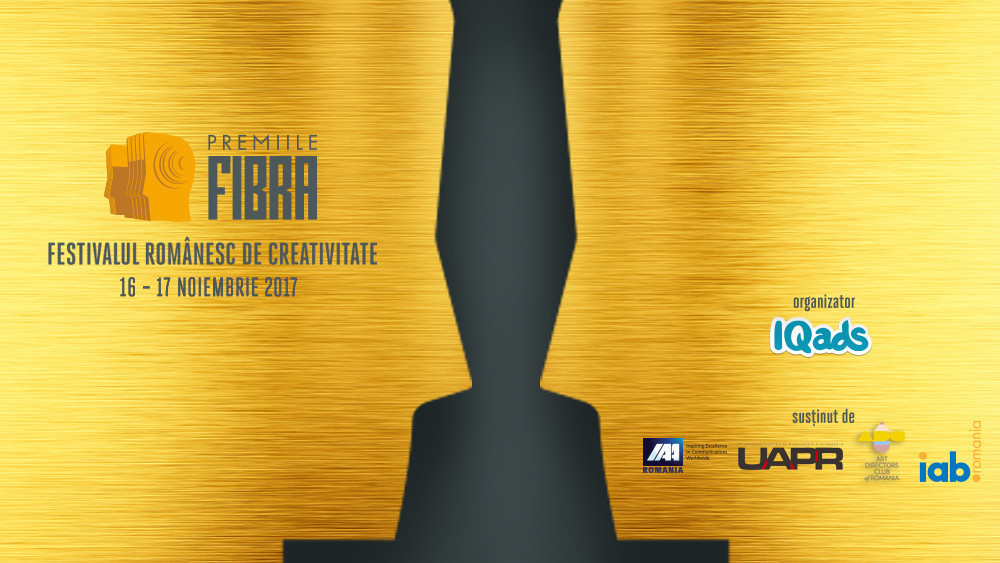 Premiile FIBRA reprezinta un demers local necesar pentru a seta nivelul profesionalismului din marcomul autohton si, totodata, pentru a-i sustine dezvoltarea. Prin intermediul Premiilor FIBRA recunoastem, incurajam si premiem valoarea creativitatii locale si readucem entuziasmul si curajul la masa dezbaterilor creative. 
Festivalul este organizat de IQads, platforma media dedicata industriilor creative din Romania.