Vitrina Advertising a creat campania de promovare online a sesiunii de admitere 2018 la FSIM, îmbrăcând un program de studii atractiv și interactiv în hainele unui festival modern.
Pentru cei care se întreabă "Vara la festival sau la admitere la facultate?", răspunsul este: La amândouă! Facultatea de Știința și Ingineria Mediului (FSIM) din cadrul Universității Babeș-Bolyai din Cluj-Napoca a avut o singură dorință: să comunice cât mai modern oferta de studii și să atragă un număr cât mai mare de tineri la admitere.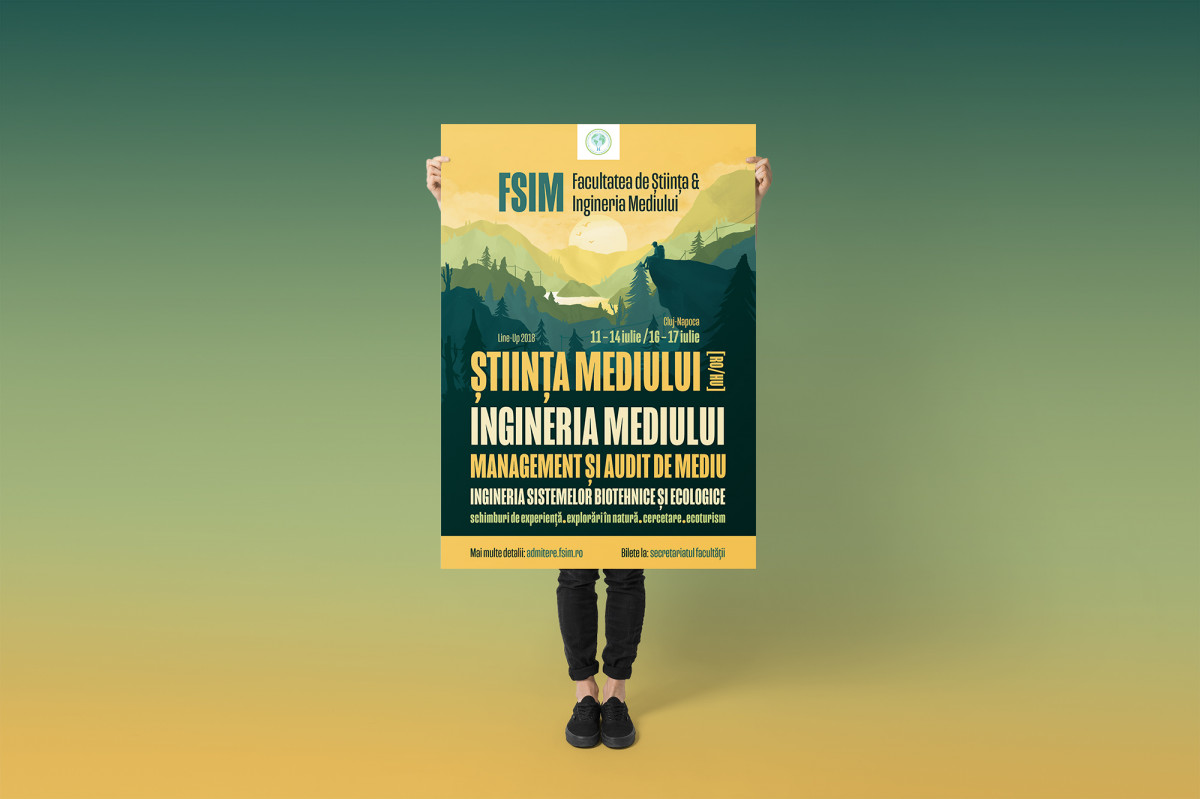 "Ideea e simplă. Am pornit de la premisa că una dintre cele mai îndrăgite activități de către tineri este participarea la festivaluri. Iar cu atâtea postări și afișe, ofertele facultăților se pierd. Așa că ne-am jucat cu ideea de a promova admiterea ca un festival.

Pentru că FSIM se poziționează ca o facultate cu multe activități diferite în sfera academică (grupuri de cercetare, tabere și excursii), ne-am gândit să asociem ideea de activități outdoor cu cea de festival, astfel să le propunem tinerilor o abordare diferită asupra viitoarei perioade.  

Pentru landing-page-ul enviro.ubbcluj.ro/admitere/, care este elementul de bază al campaniei, am folosit o paletă de culori inspirată din natură, denumiri specifice și un tone of voice mult mai relaxat.", Sebastian Pîslaru (Graphic Designer | Concept    Vitrina Advertising)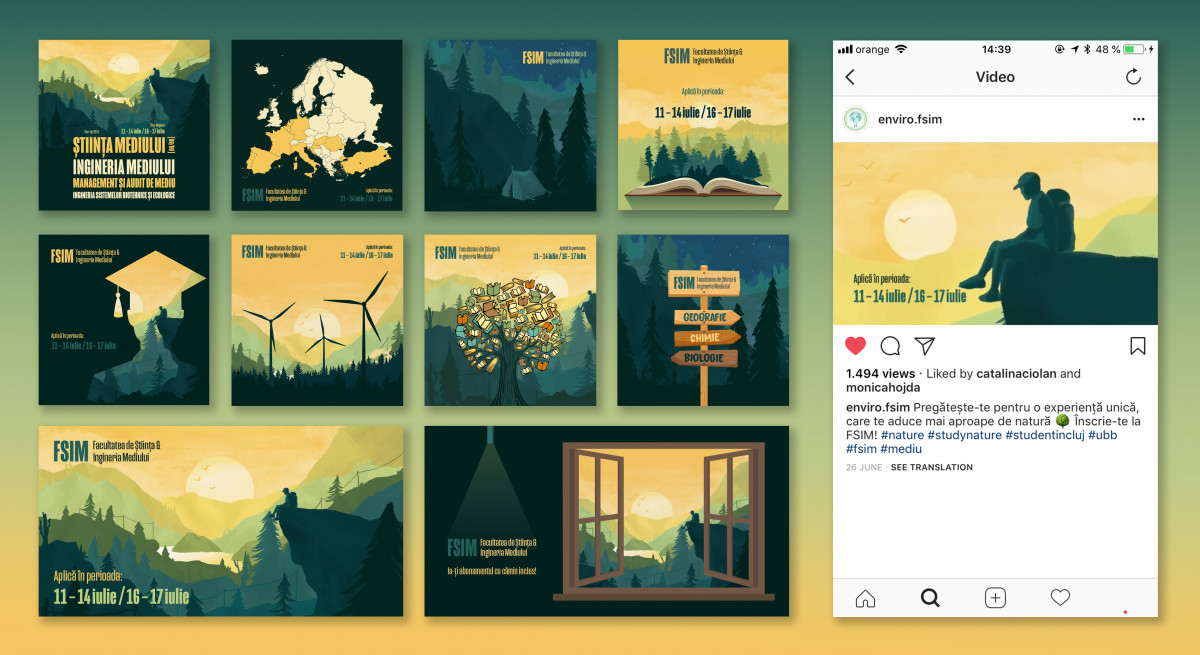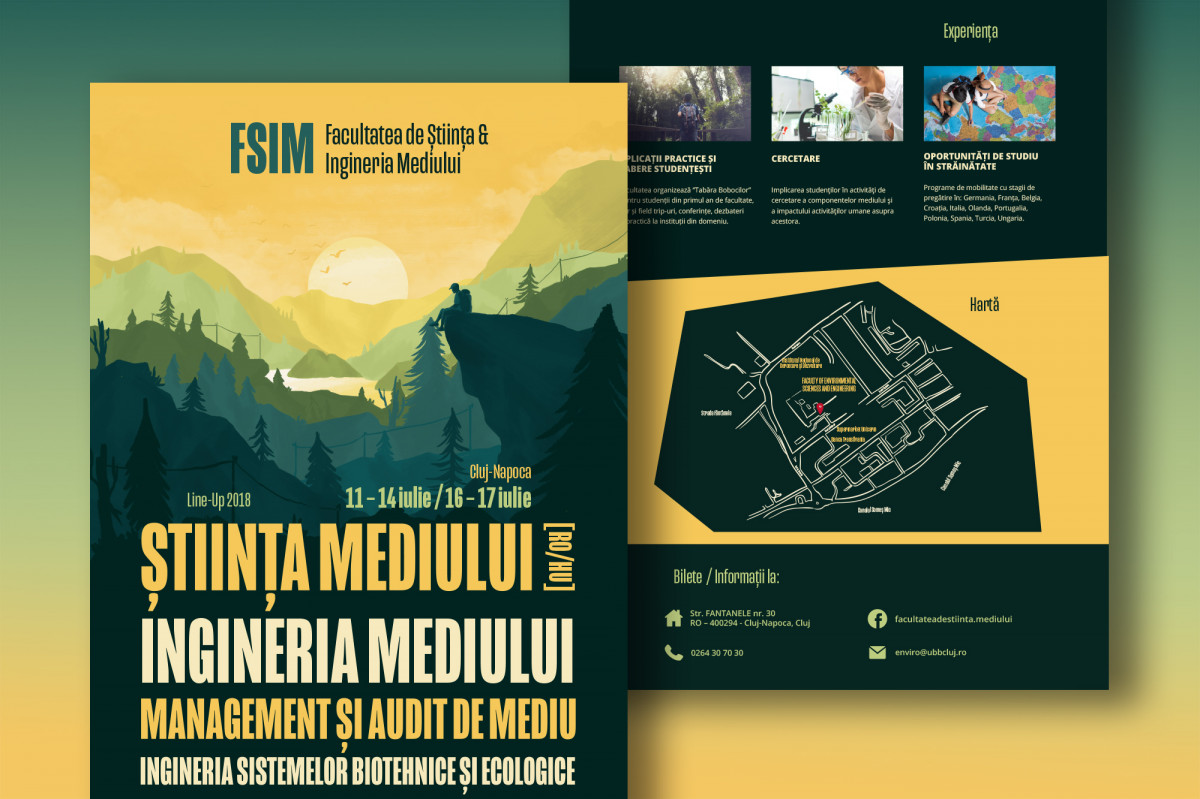 "Printr-o comunicare modernă și prietenoasă, FSIM își prezintă programul de studii bine conturat pentru cele trei niveluri de studii și vrea să îi motiveze pe viitorii studenți să caute mai multe informații despre specializările oferite." , Lect. univ. dr. Nicolae Ajtai (FSIM)
Campania de comunicare creată de Vitrina Advertising, care a inclus direcția strategică, conceptul creativ, dezvoltarea și implementarea landing-page-ului, adaptarea strategiei de comunicare pe mediile alese, a fost completată de promovarea în mediul online, pentru a crește notorietatea în rândul publicului țintă.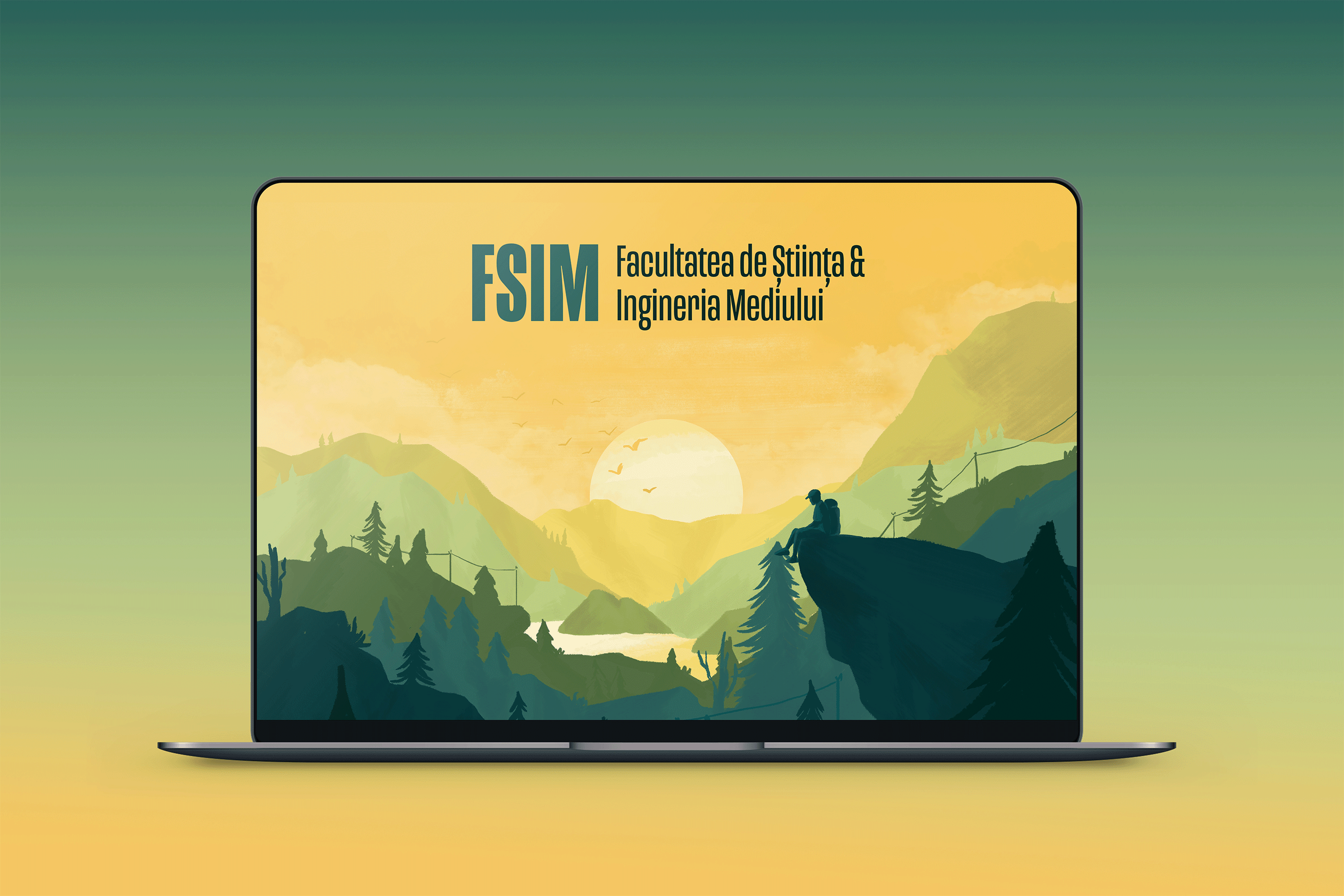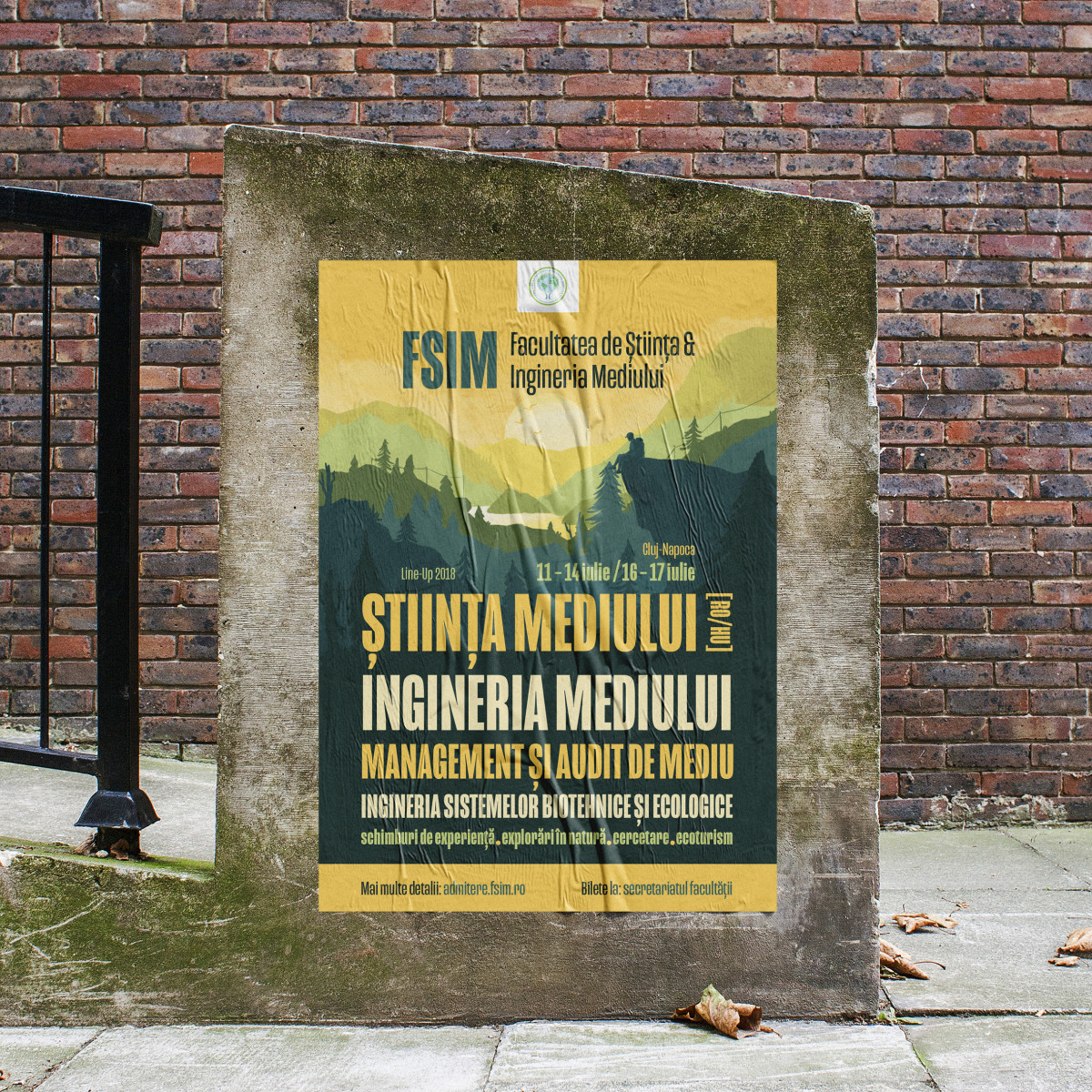 Echipa Vitrina Advertising
Monica Hojda - Account Manager
Cătălina Ciolan - Creative Director
Teodora Olaru - Executive Creative Director
Sebastian Pîslaru - Graphic Designer
Valentina Dumitrescu - Copywriter
Andra Morăreanu - Digital Specialist
Andreea Chiș - Media Specialist
Andrei Coste - Head of Digital Implementations
Echipa FSIM
Lect. dr. Nicolae Ajtai
Prof. dr. Alexandru Ozunu
Prof. dr. Călin Baciu
Prof. dr. Cristina Roșu
Conf. dr. Nicoleta Brișan
Conf. dr. Alida Gabor
Lect. dr. Dicu Tiberius
CS III dr. Horațiu Ștefănie
Dr. Mircea Moldovan
AC drd. Monika Meltzer
FSIM le oferă studenților posibilitatea de a participa la proiecte de cercetare naționale și internaționale, de a utiliza echipamente de ultimă generație integrate în reţele internaţionale, precum și practică de teren şi practică la instituţii cu activităţi în domeniu. De anul acesta, oferă o specializare nouă, unică în țară, Management și audit de mediu.