Pasajul Aurel Vlaicu este un element de infrastructură vital Capitalei și, deși e un loc care are un trafic de zeci de mii de oameni zilnic, spațiul nu este unul foarte prietenos pietonilor. E o zonă gri, pe lângă care vrei să treci cât mai repede, nu una în care simți nevoia să te oprești și să faci o pauză. Se poate și mai bine. This sounds like a job for MAINSTAGE | THE AGENCY.
Așa că, împreună cu echipa George de la BCR, am demarat un proiect menit să dea refresh zonei, și să vină ca o extensie firească promisiunii brandului George, primul banking inteligent, inovație BCR. Așa că, după un "upgrade in lumea George", am mers mai departe și l-am transformat în upgrade-ul orașului George.
Cam așa s-a născut George Street Gallery, cea mai mare galerie de artă stradală din România, cu o suprafață totală de peste 750 de metri pătrați de pictură și artwork-uri realizate de 11 dintre cei mai cunoscuți street artiști din România: Saddo • Kitră • Sinboy • Ghica Popa • Pren • Ana Bănică • Sorin Trăistariu • Alina Marinescu • Pisica Pătrată • Bianca Dumitrașcu • Daniel Pădure, într-un line-up curatoriat de Ramona Chirica.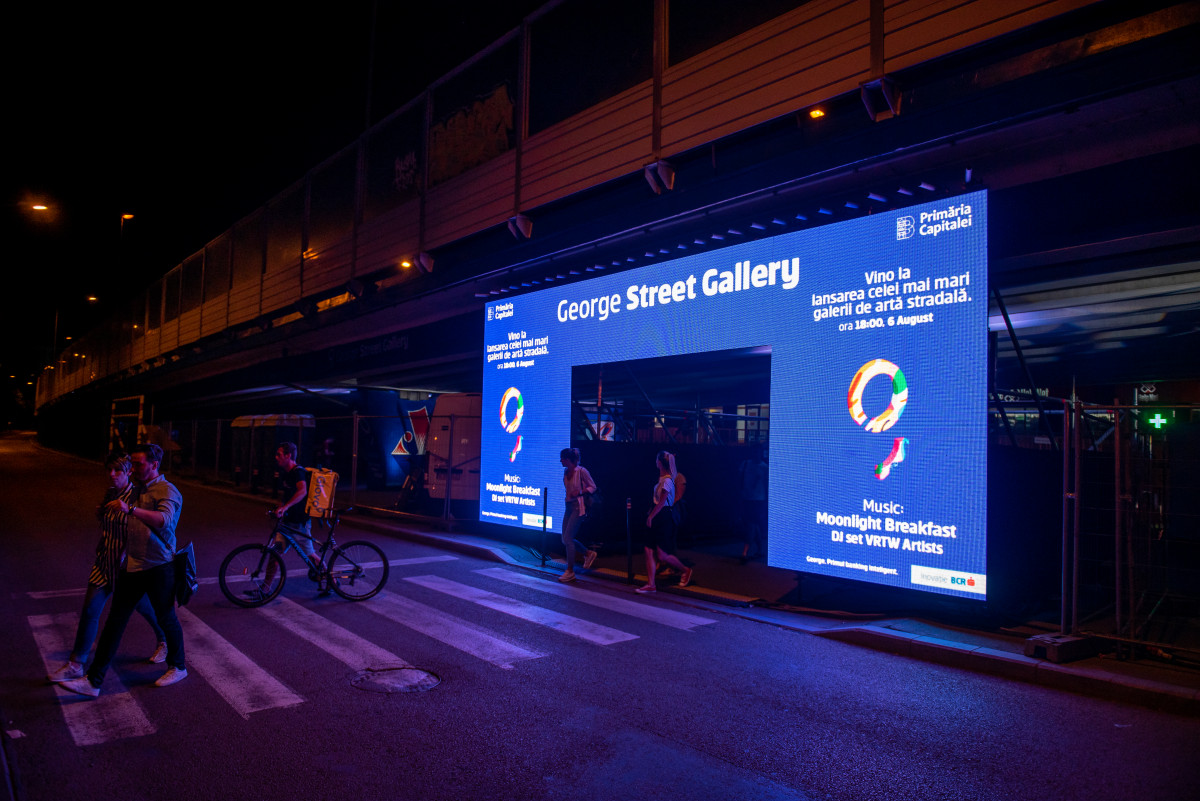 În plus, pentru ca George crede în împletirea dintre artă și tehnologie, toate lucrările au fost augmentate de către One Night Gallery prin intermediul aplicației dARe by SAMSUNG.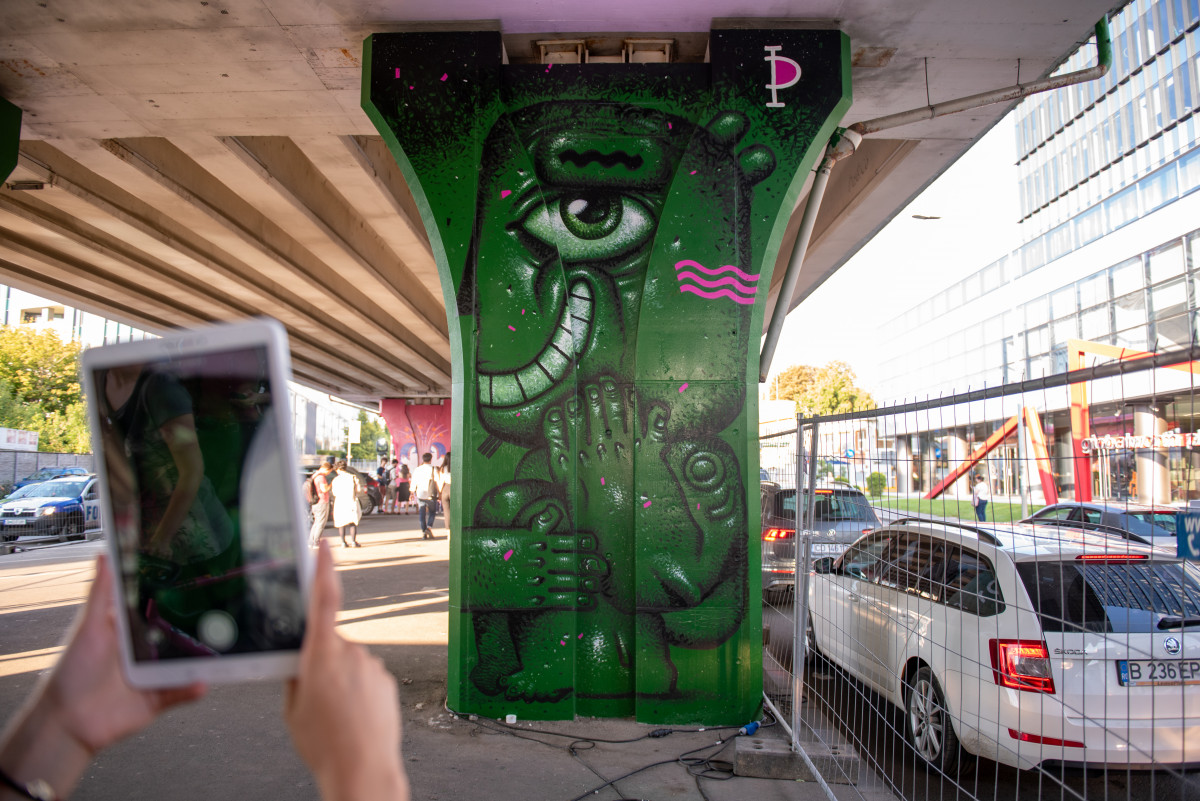 Și pentru a avea o lansare pe măsura unei astfel de galerii epice, la deschiderea oficială George a organizat o super petrecere chiar sub podul Aurel Vlaicu, ce s-a bucurat de prezența a mii de oameni, muzică din partea crew-ului de DJ VRTW și un concert live Moonlight Breakfast, pe prima scena ce a beneficiat de realitate augmentată, în România.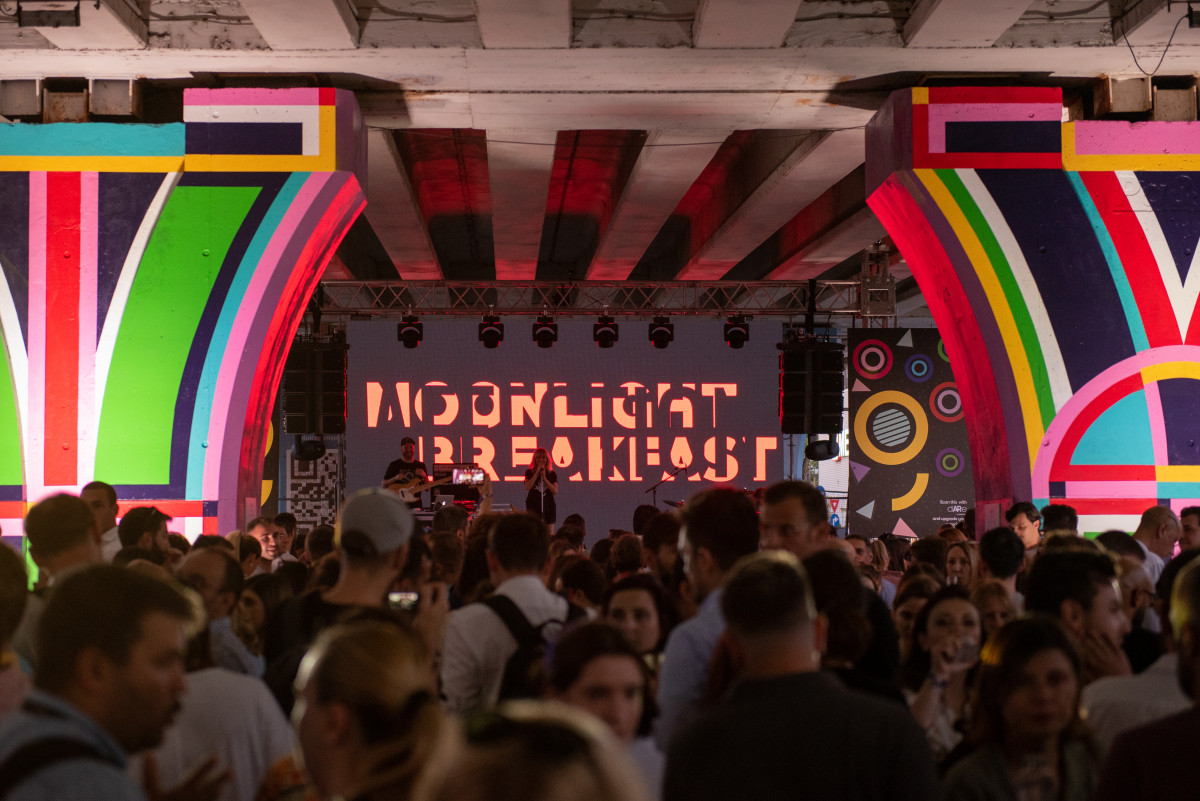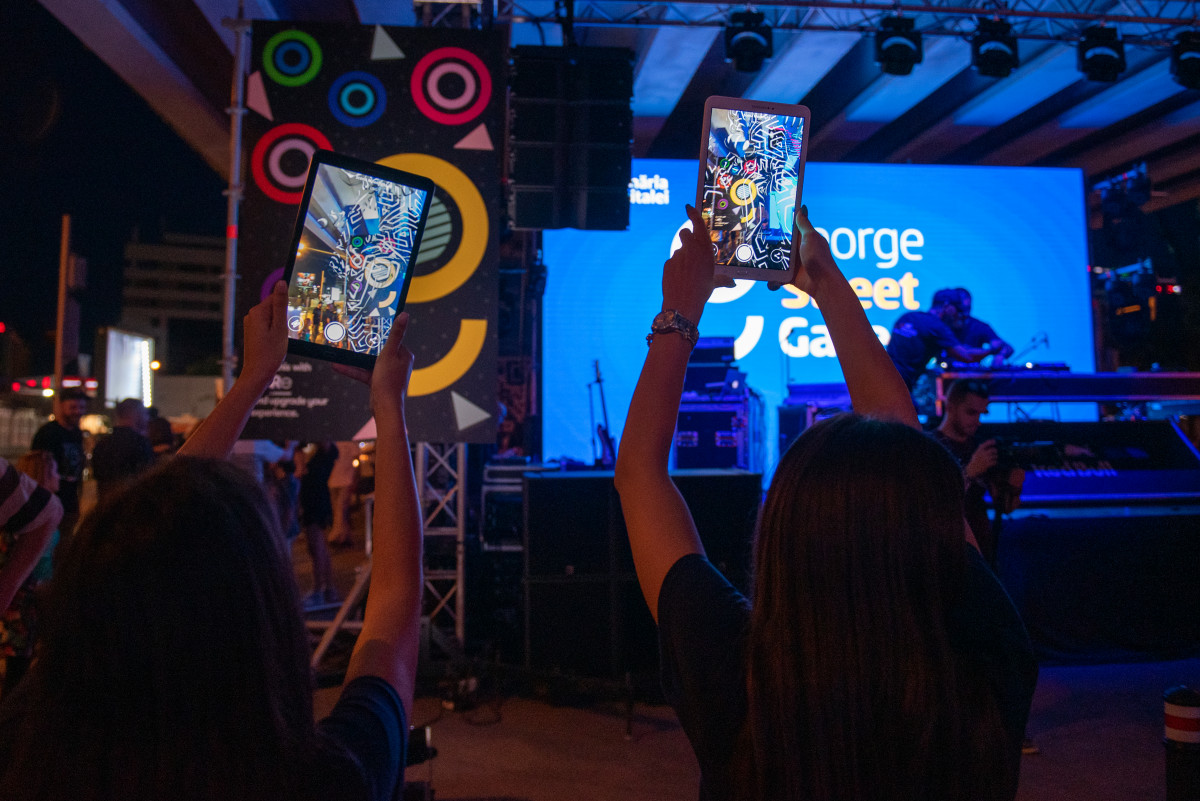 După party, expoziția rămâne deschisă și poate fi vizitată la orice ora din zi și din noapte. Așa că haideți la George Street Gallery să vă bucurați de artwork-uri și să vă umpleți feed-ul de insta cu poze, pentru că aveți la dispoziție un alfabet întreg pictat cu care vă puteți crea propriul mesaj de pe wall-ul de sub pod direct pe wall-ul de insta.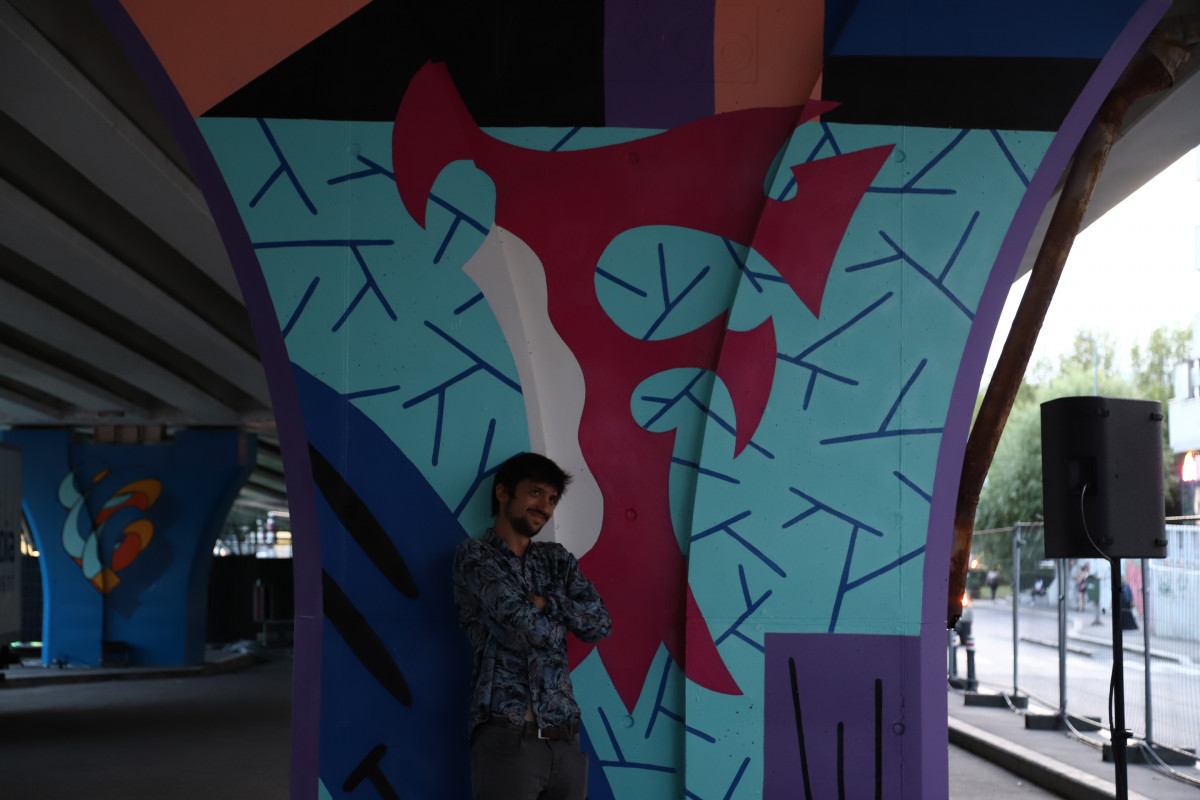 Și încă ceva. Am păstrat câteva spații și pentru tinerii artiști, pe care îi invităm să descopere acest spațiu de play&artground. Deci, dacă dorești și tu să fii parte din upgrade, te poți înscrie în concursul de design lansat de George pe creator.iqads.ro/george și, la final, poți contribui la noua etapă de remodelare prin culoare a zonei.
Nu putem să încheiem acest comunicat fără să menționăm echipa faină ce a lucrat pe acest proiect: Alex Cristea, Raluca Gheorghe, Nadejda Ghilca, Arpad Rezi, Tavi Angheluș, Alex Săvescu, Raul Gheba, Sebastian Olar, Eugen Suman, Mădălin Nițiș.
Sperăm să vă bucurați cât mai mult timp de această galerie și fiți cu ochii pe MAINSTAGE | THE AGENCY, pentru că proiectele noastre faine continuă.
Alți parteneri George care au contribuit la proiect: One Night Gallery, Globalworth, Artfocus International, Cohn & Jansen JWT, Euromedia, Oxygen PR, LeSquad, Wavemaker România, Hi-Res Solutions.
George un ecosistem digital financiar, cu cont curent și card dedicat, pe care poți să-l obții online în aproximativ 10 minute. Astfel, oricine îl poate avea pe George de la distanță, de pe telefon, tabletă sau laptop. În inima primului banking inteligent© din România se află cea mai populară platformă de digital banking din Europa, care are deja peste 4 milioane de utilizatori în Europa. Platforma a fost dezvoltată în baza mai multor cercetări avansate digitale, fiind creată de echipe de IT, design, psihologi și sociologi comportamentali.