He lives, creates and teaches art in Bucharest for 15 years. He arrived here after missing a job on the Italian Riviera and getting one in exchange at the British School. At first glance over our city, he was horrified by the dark colors of the buildings and Bucharest's gloomy atmosphere. Like all the expats working here, he discovered first the nightlife and he decided to give "Little Paris" a chance. It was only that moment when the grey did not seem so heavy anymore and the diversity of the urban mixed styles started to attract him.
Mark Williams is a British artist settled in Romania, right near Bucharest's Old City Centre. He has explored it empty for the first time in the isolation period. And he liked its vibe.
"Even though I had significantly more opportunity to make art in this period I made less. And I enjoyed that. While art plays a part in my everyday life, I chose to use this time to focus on other directions. At the back of my mind new ideas formulated and from time to time I made the odd sketch, but it is only in recent weeks that I have started real production again."
Mark paints, draws and produces some colorful sophisticated assemblages. The contemporary art has fascinated him since he was a kid, more because he perceived it as radical, rebellious, rules free. It was also a way for him to appall his teachers and protest against having to wear a uniform. We discuss about all these and much more with Mark Williams.
In Romania
I'm from England. I studied Fine Art at Exeter School of Art & Design, in the South West of England. I completed my Masters at Chelsea School of Art, London. I have lived in Romania since 2005 and am currently Head of the Creative Faculty at the British School of Bucharest. I am very settled in Romania with my Romanian partner and child. I am working on my language skills, a few words each year. I hope to be able to speak Romanian by the time I am 75.
Teaching art in Bucharest
It took me a long time to realize I needed a job in life. I trained as a teacher because I used to work in a gallery with kids. I saw in kids an attitude that was reflective of being an artist. A willingness to play, to not be concerned with formula or instructions. I admired the innate insubordinate qualities of children. So I became an Art teacher.
I applied for a job on the Italian Rivera, but it was gone and I was offered one in Bucharest. When I first arrived I couldn't stand it, I would fly home every few weeks. I had come from Brighton England, which was a colourful, hip place and Bucharest felt so grey. But by the fifth month I was in love with the city and the country. I found my way into the club scene, it was so dynamic, fresh and optimistic. I loved the open attitude of the people and the atmosphere of those parties.
I explored Romania more and was captivated by the landscapes, the mountains, the architecture of the urban sprawls, the glorious and the brutal.
Your journey through contemporary art
It seemed to me from a very early age that Art had a kind of danger attached to it, I felt that the general public was suspicious of it, particularly contemporary art. It was radical and rebellious. It didn't appear to have rules to me, it was an unwritten book.
I liked that Art was messy, chaotic, not well understood. In primary school I would draw provocative illustrations, violent and stupid. I liked appalling my teachers. I recall, when I was 16 at school, purposely and regularly covering myself in clay dust at the pottery studio, as an act of disobedience against having to wear a uniform. I would stroll around school, justifying my appearance as the result of making art.
Later, I was mesmerized by the power of the visual, by its slipperiness and plurality, its dichotomies. I was compelled by the materiality and how narrative could be embedded in shape, form, texture and color alone.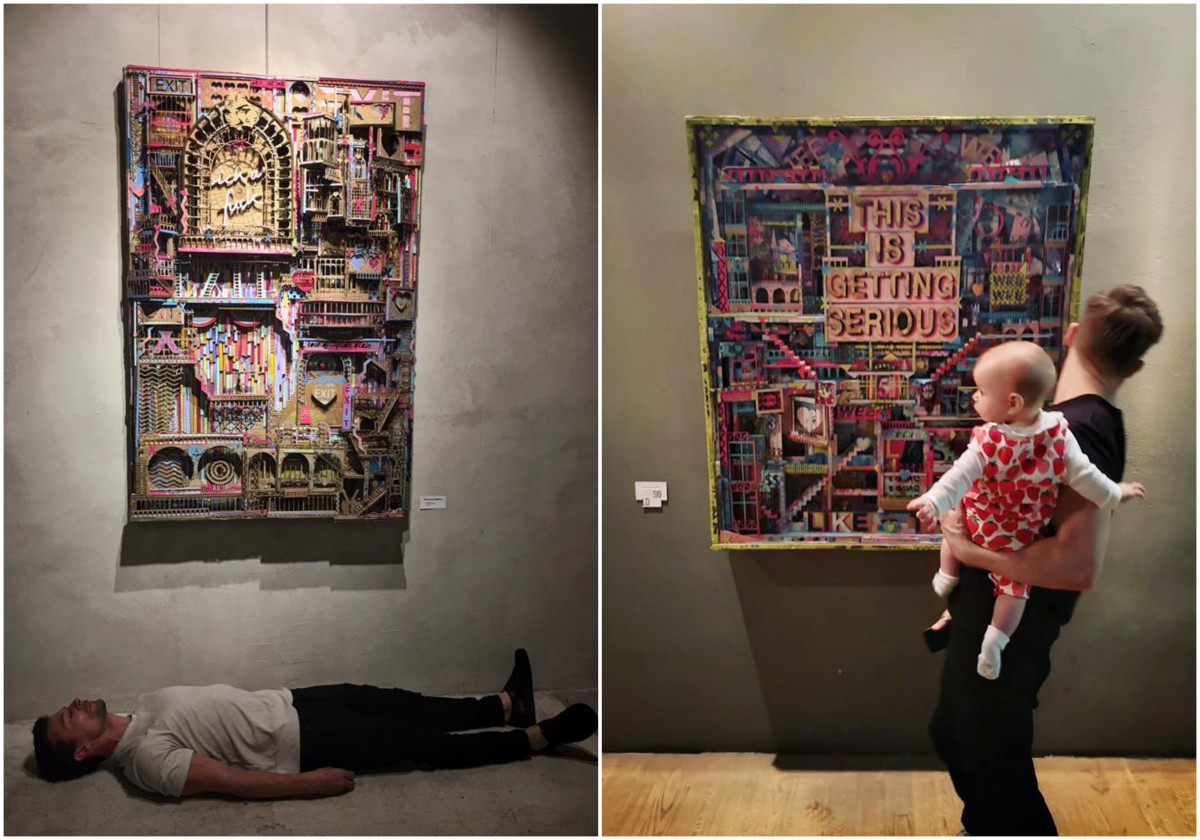 My first pieces contained elements of comedy, dark comedy I suppose. I liked kitsch and I liked the sublime. My ideal mash up at that time was Anselm Kiefer with Jeff Koons. I enjoyed resonance in work, I liked it when it was difficult to read. Was it meaningful or meaningless, or both?
First exhibition
The very first time I showed my work was in a basement of an old castle. The lighting was terrible, the smell worse. I exhibited charcoal drawings of malformed children. I wanted to make beautiful drawings of them, so the viewer was pulled in by this first rather than the shock of any deformity. I have no clue how the audience perceived it. The viewer always brings their own baggage and interprets work in relation to though their own worldview.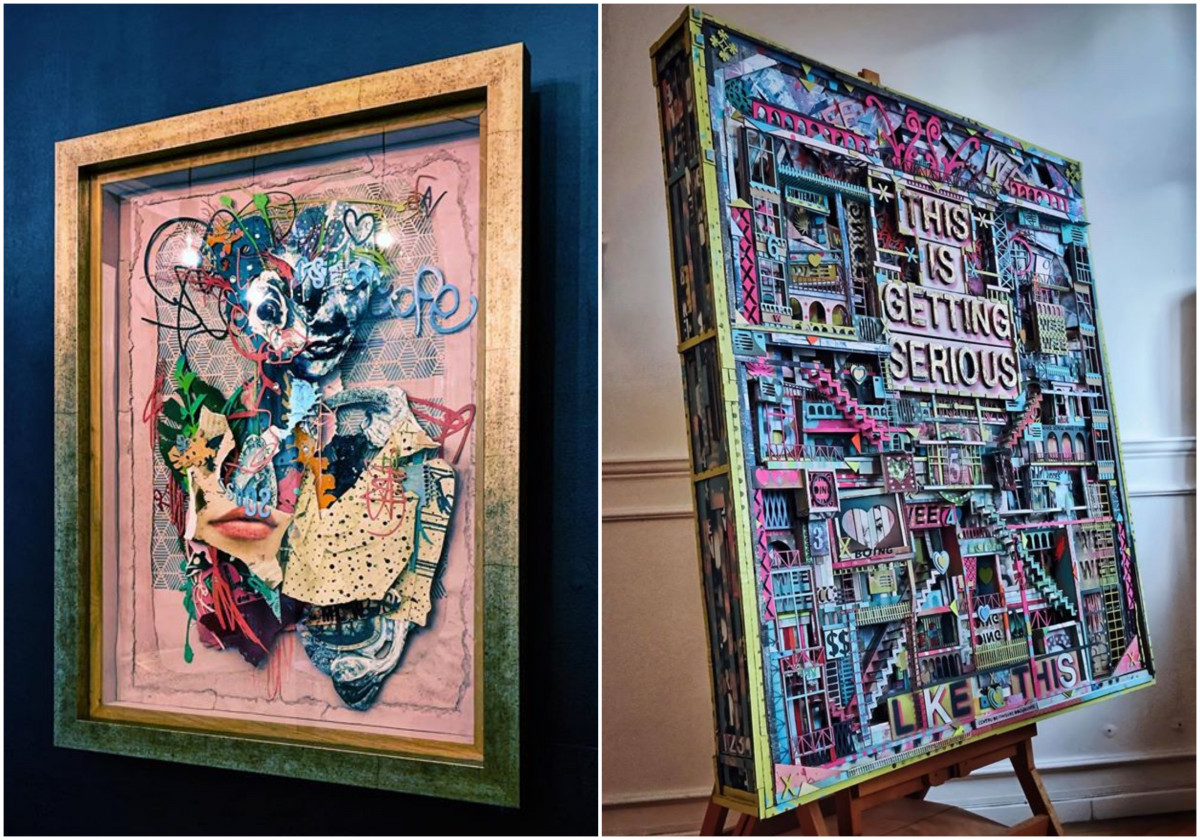 Reactions to your work
I don't remember any odd reactions to my work. I have seen a polarity of analyses, with some seeing the work as dark, some as humorous and some as both. Some people want explicit explanations, they want to know why, they want to be told how to understand the work, others simply make up their own minds, or share their own perceptions with me.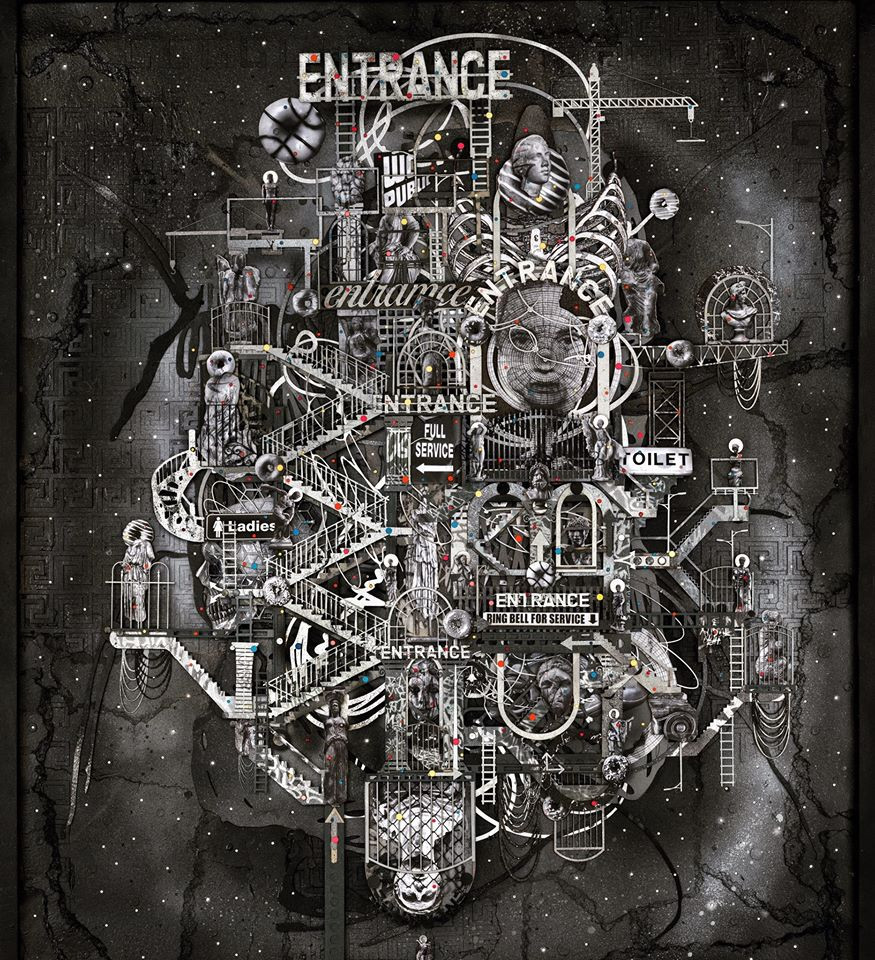 Particularities and influences in your art
I am influenced by all my daily experiences, by all the things I see and hear. I am not influenced by any particular artist, genre or style. I steal things from all over the place, from fashion, product design, architecture and the arts.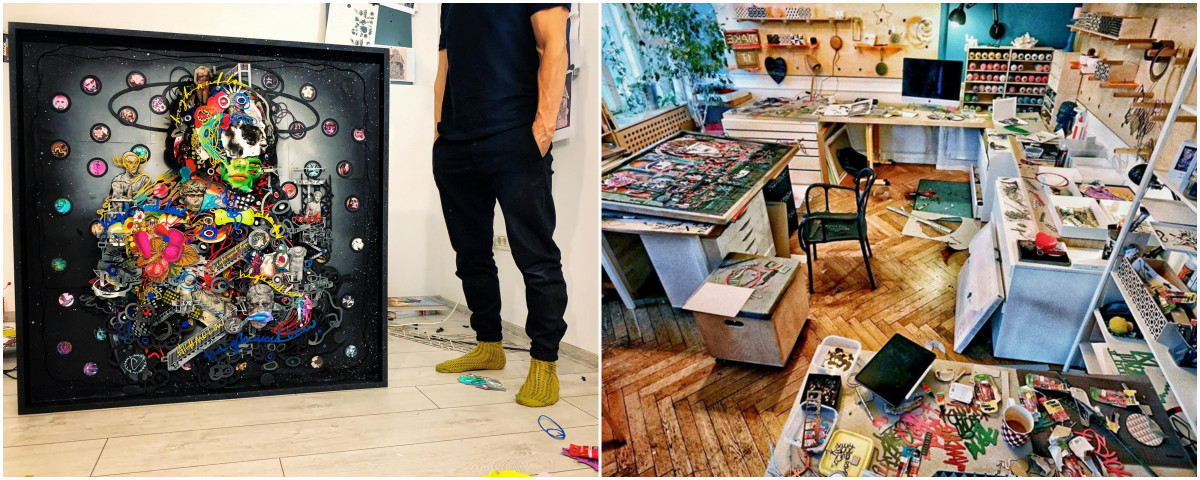 In my teens I was fascinated by Bacon, Basquiat, Koons, David Lynch. A predictable teen orientated crew of artists. I liked lowbrow and highbrow, silly and serious, superficial and profound.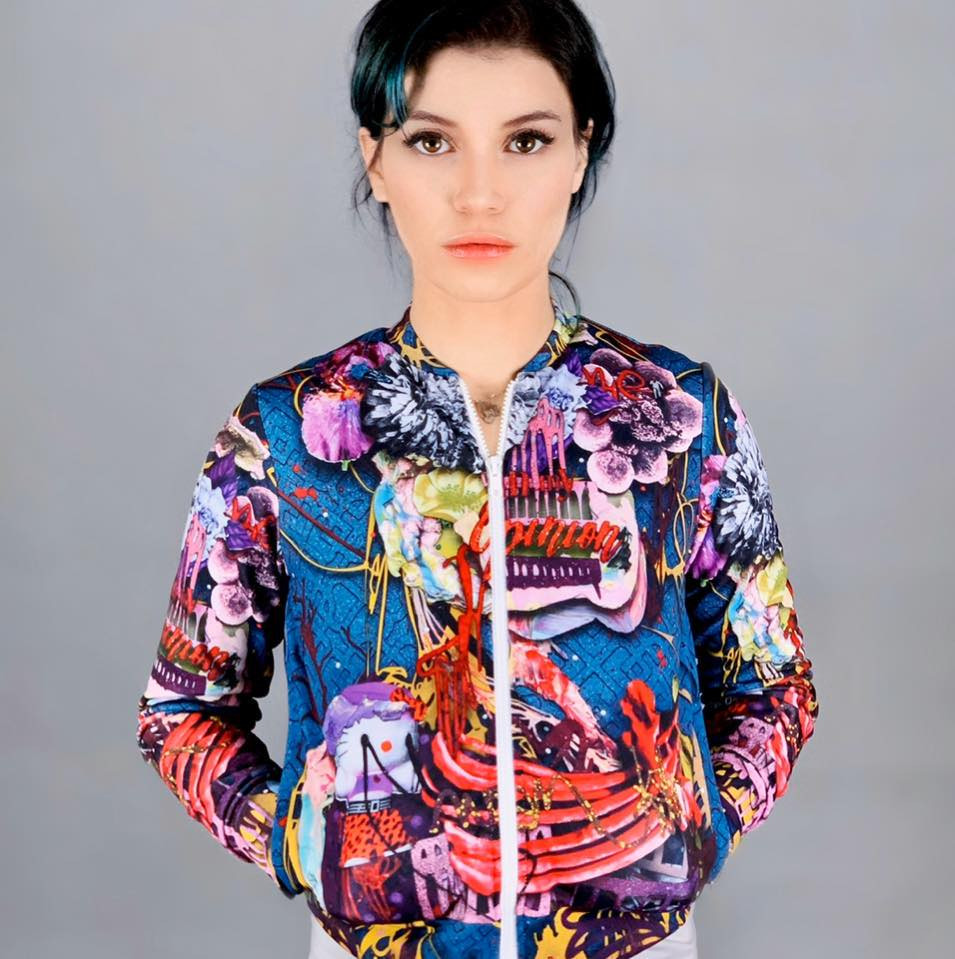 Your mission as an artist
I have no mission. If an artist has any mission at all, then it should be to keep working. Sometimes it comes easy, sometimes it's impossible. Perhaps, when I was young, I felt some kind of desire to communicate specific ideas to an audience. To teach them. To sort of poke them, upset them, annoy them, but also to have fun with it. Now, the idea comes, in fact, hundreds of ideas come, and I select at random and piece together without overthinking it. I like the work to reveal itself to me without too much planning, though I do have a sense of a general direction.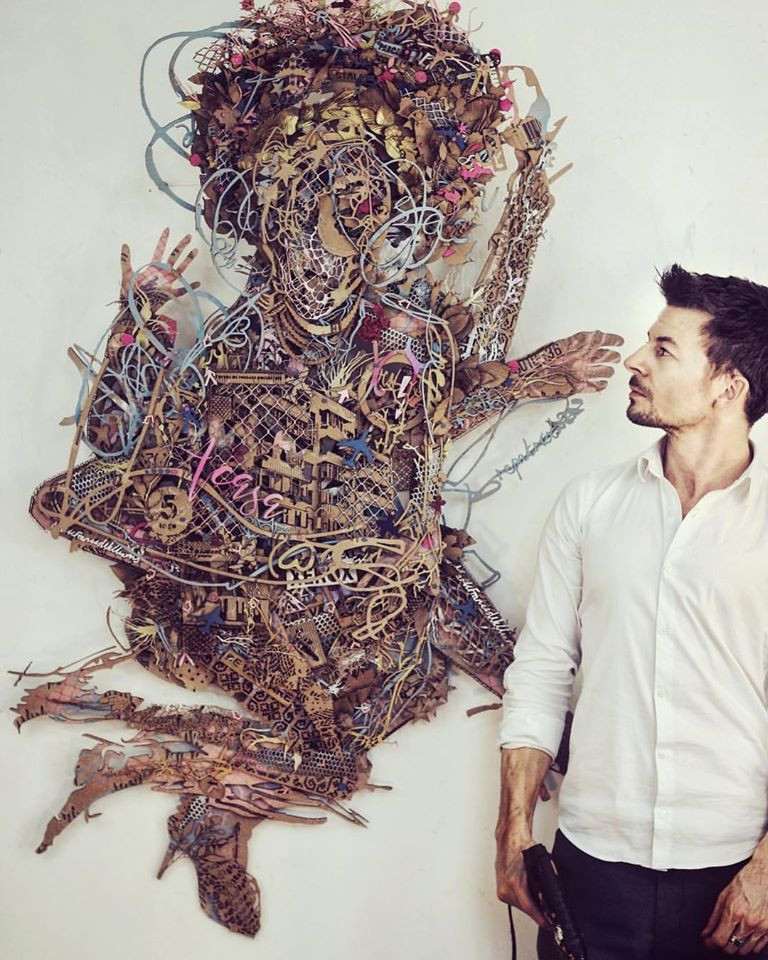 Approach and aesthetics in your work
I really prefer to leave the description of my work to other people. I like copping out. When I try to evaluate the intentions and meaning I lose the feeling of the work. I make work intuitively, instinctively. I don't over-plan it. I find the more I think about it, the more contrived it becomes and the harder it is to make it. I suppose the work is, inherently and simply, an expression of my experiences, interests and personality. To analyze the work would be to analyze me and I don't have much interest in that. I don't invest time trying to understand work, I just let it be.

I'm aware I enjoy contrasts in aesthetics and in concept. I worked in assemblage for the past four years because it was more fun than painting and drawing. That practice had become too serious for me.
The inspiration
Inspiration largely comes from making the work itself. The process generates new ideas. I rarely have new ideas during periods of non-activity. I've always loved the stories architecture tells, I love the diversity of styles here in Bucharest, the decrepit and the grand, the ugly and the elegant. Architecture represents status and dreams, success and failure. It's also a transitory medium, it erodes and falls apart and within this achieves a new kind of beauty from discoloration, to textural elements caused by erosion.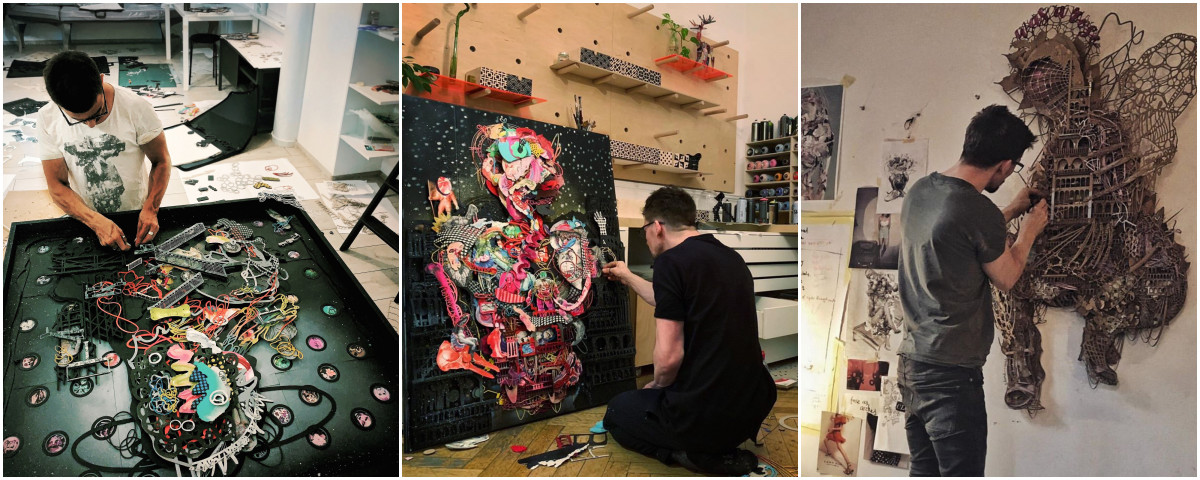 Portraits
I don't have one process for creating portraits. I use drawing, printing, digital manipulation and collage. Each time I create a portrait I do it in a different way. Portraits are accessible, it makes the work easier to read. You can see in the portraits the same qualities I see in the streets of Bucharest.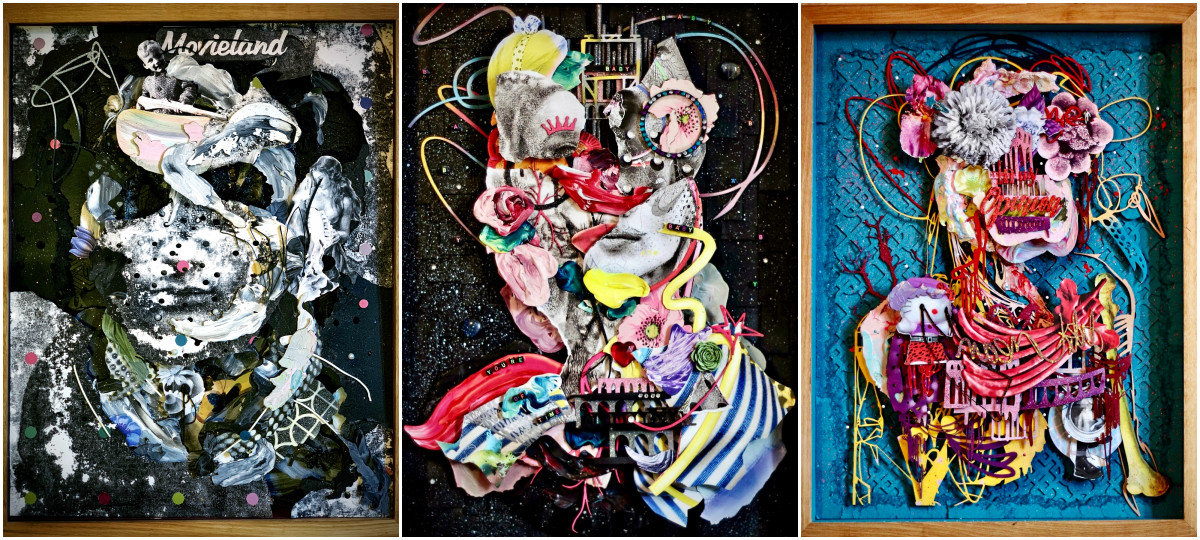 Selling art in Romania
It can be difficult to sell art in Bucharest. The market is small. Unfortunately, art is expensive to make and for the majority of people expensive to buy. Often I don't get to meet the buyer as the work is sold by various agents. I have had fantastic support from Eduard Uzunov and my first show at his gallery sold all pieces par one. I've also had support from Andreea Proll from MKP who has set up a number of shows around the city for me.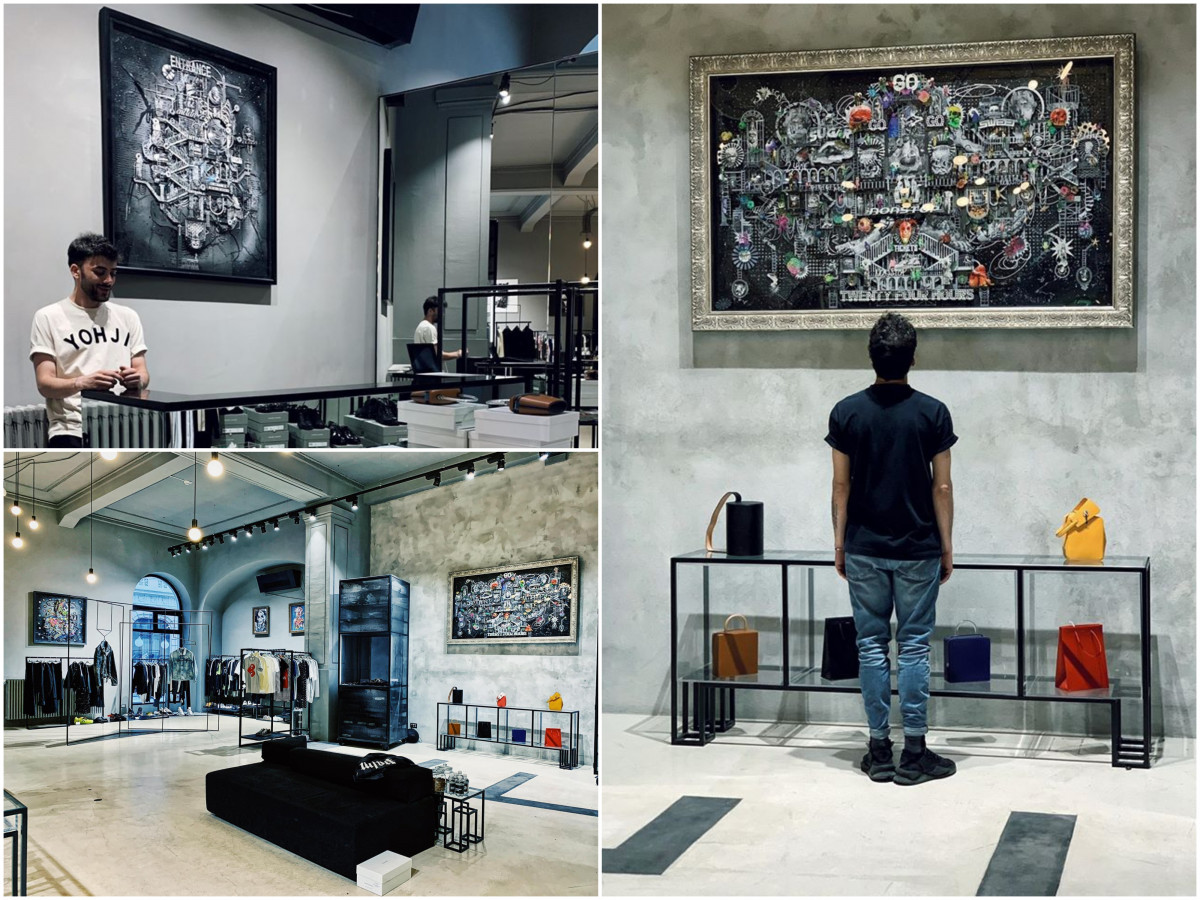 Keeping the creativity alive
I have intense periods of work and long periods without working. I used to pressure myself to be productive, but I am more relaxed about creating output now. I like working with students. It stops me becoming obsessed with my own thoughts and artistic obstacles. It forces me to think on the fly, to make links, build bridges, formulate ideas and refine concepts and aesthetics. It reminds me that there is always another direction to pursue and that there is little purpose in trying to make great art, it's only important to make any art.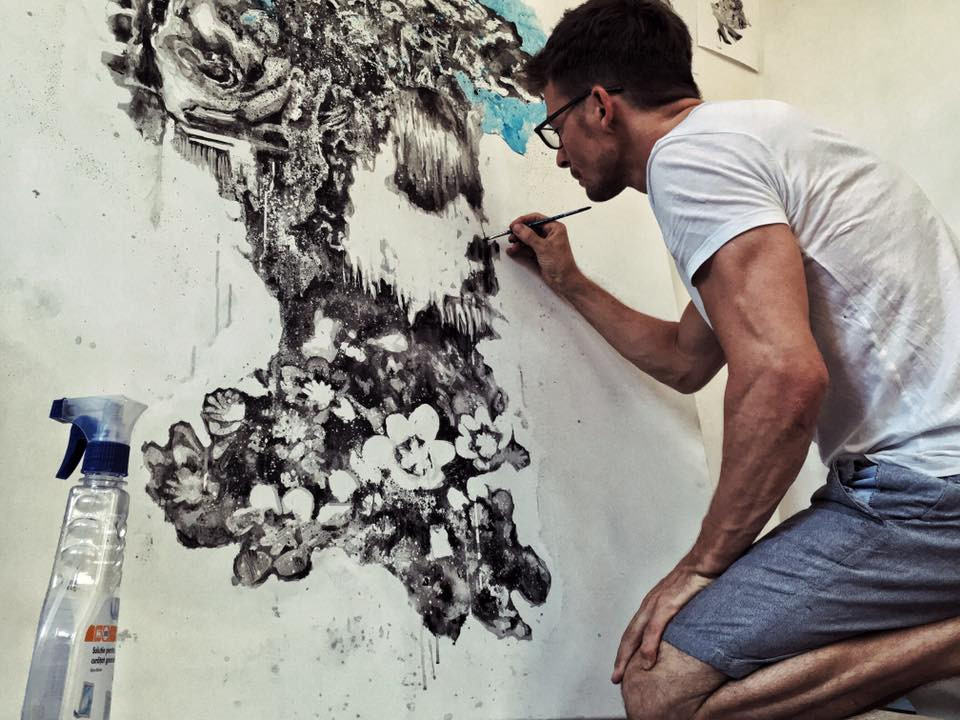 Creativity is a constant puzzle with infinite possible outcomes. It's a marriage of technique and poetry. I don't do anything to maintain creativity, it's just there. I can't imagine how it is to not explore ideas, to not play with materials, what else should I do all day?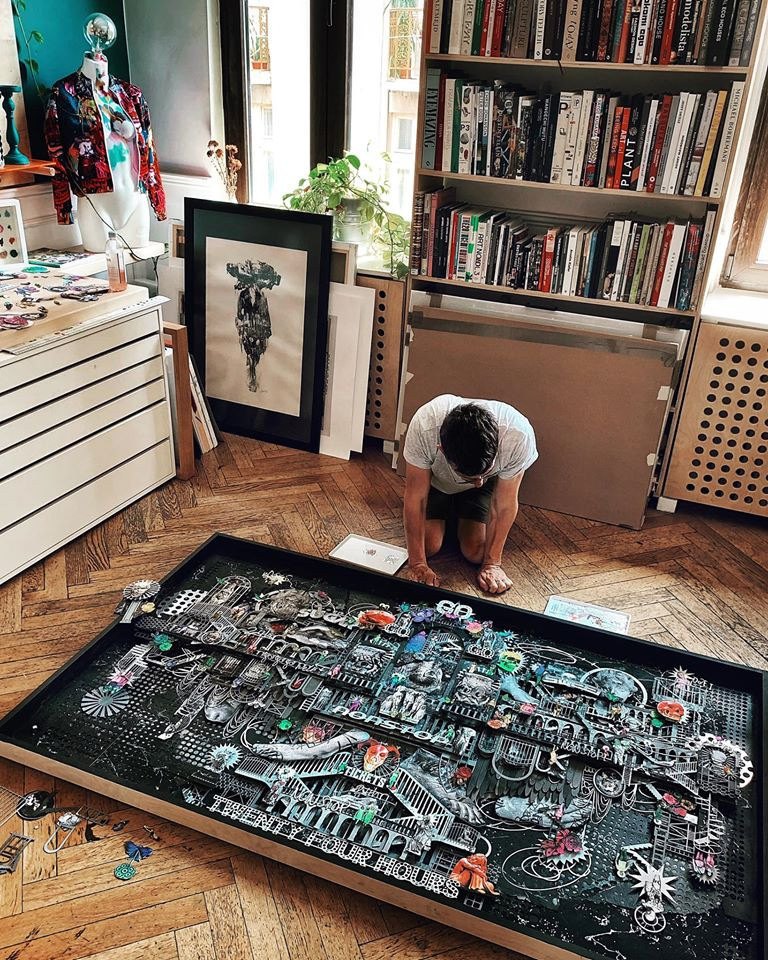 The lockdown times for you
It helped me to slow down, generally. To be less materially inclined. Shop less. Spend more time with my partner and child. Eat better. Exercise. I live next to the old town, by CEC and I got to experience the centre with no people, no cars, no noise, I loved this.
Even though I had significantly more opportunity to make art in this period I made less. And I enjoyed that. While art plays a part in my everyday life, I chose to use this time to focus on other directions. At the back of my mind new ideas formulated and from time to time I made the odd sketch, but it is only in recent weeks that I have started real production again.
What is next
I make art regardless of, as well as because of, the circumstances. I don't make long term action plans and so I don't have a vision for the future of my art beyond what I am doing in the present. The ideas will be generated as the work is developed. I try not to limit myself and I am open to and excited by the possibility of exploring new materials and processes.
I have just recently started on a new series of works that have been developed from the assemblages and I'm excited to be exploring new processes again. The assemblages are complex to produce, requiring multiple tools, vast arrays of materials as well as support from other people for frames, for printing, for cutting. I am simplifying right now.
A message for all Romanian art lovers
Romanians have been in the last decades through some intense and extreme experiences. The fight with corruption, imbedded Communist beliefs, the explosion of the newness, an continuous element of self-doubt, self-affirmation as well as a powerful sense of freedom and openness to explorations.
Art is a mirror to all this, a self-evaluating tool that allows us to reflect. I think Romanian art lovers know how to explore this and are willing to have a clearer understanding of themselves. They don't need my message, they are free people who are already on a path of understanding and awareness.