După o perioadă dificilă care a schimbat modul în care ne-am raportat la viața trăită într-o pandemie, cu lockdown și limitări, cu rațiuni stranii și alter ego-uri care zburau cu mintea către destinații dragi de altădată, Godmother și ONVV (Oficiul Național al Viei și Vinului) au lansat "Vin în Moldova", o campanie care oferă românilor experiențe oenoturistice peste Prut, amplificate de una dintre comorile cele mai de preț ale Moldovei: vinul. 
Conceptul campaniei a fost gândit pentru a-i convinge pe români să cunoască o țară care prețuiește vinul și care găzduiește unele dintre cele mai spectaculoase crame din întreaga regiune. S-a născut așadar o campanie promoțională care a avut la bază o strategie integrată off-trade, digital, promovare in-store cu ajutorul Carrefour România, digital, social media și influential marketing.  15 crame din Republica Moldova (Vinuri de Comrat, Cricova, Castel Mimi, Asconi Winery, Chateau Vartely, Domeniile Davidescu, Dionis Group, Gitana Winery, Mileștii Mici, Crama Mircești, Purcari, Fautor, Suvorov Vin, Tomai și Land of Basarabia) au oferit în cadrul campaniei o selecție de vinuri de care s-au bucurat mii de români, iar aproximativ 1000 au răspuns pozitiv provocării Godmother și ONVV și s-au înscris în cadrul concursului.
"Wine of Moldova este o umbrelă brand care reunește toți producători de vinuri din Republica Moldova, sectorul care reprezintă mândria natională.

Acesta este motivul pentru care am optat pentru o campanie prin care fiecare câștigător al promoției nostre să își poată construi propria poveste despre cramele și vinurile moldovenești, vizitându-le și cunoscând oamenii care dau viață unor sortimente de vin spectaculoase", ne povesteste Irina Bîstriţchi (Deputy Director ONVV).
"Câștigarea pitch-ului Wine of Moldova a fost un moment important pentru Godmother. A fost o dovadă în plus că viziunea noastră asupra comunicării prin BTL creativ este așteptată în piață. Consumatorul dorește experiențe și emoție, mai ales în acest context al pandemiei și soluția noastră creativă a mers pe această nevoie", susține Alice Gavril (Client Service Director la Godmother).
Promoția a fost implementată de către partenerii de la agenția Trade Marketing Services în întreaga rețea Carrefour România, cu insule și branding la raft realizate de Godmother, în 39 de hypermarket-uri. Campaniile de digital și influential marketing implementate în paralel au obținut rezultate peste așteptări, cu un reach de aproape 9 milioane și peste 65 de mii de vizite pe landing page.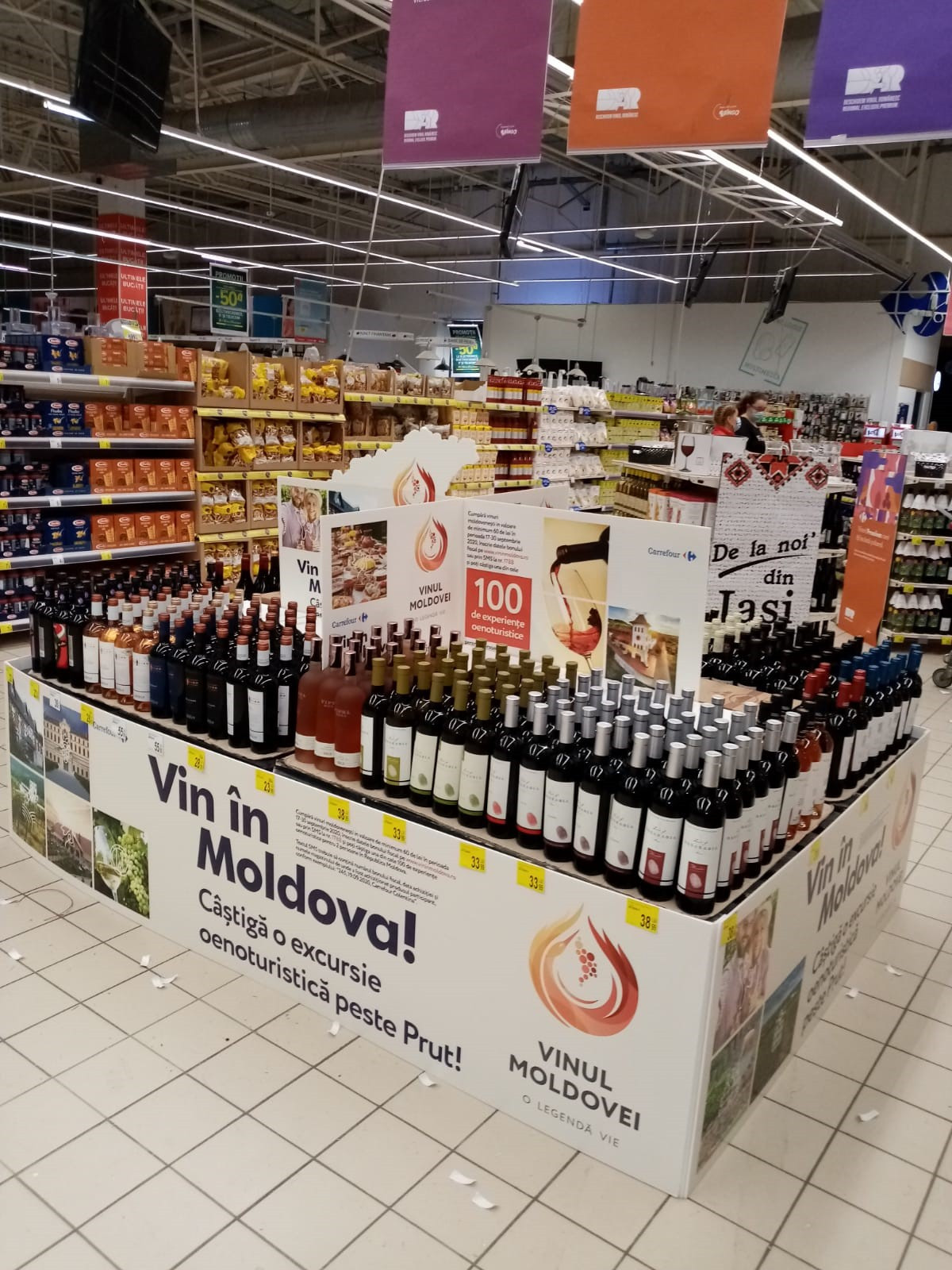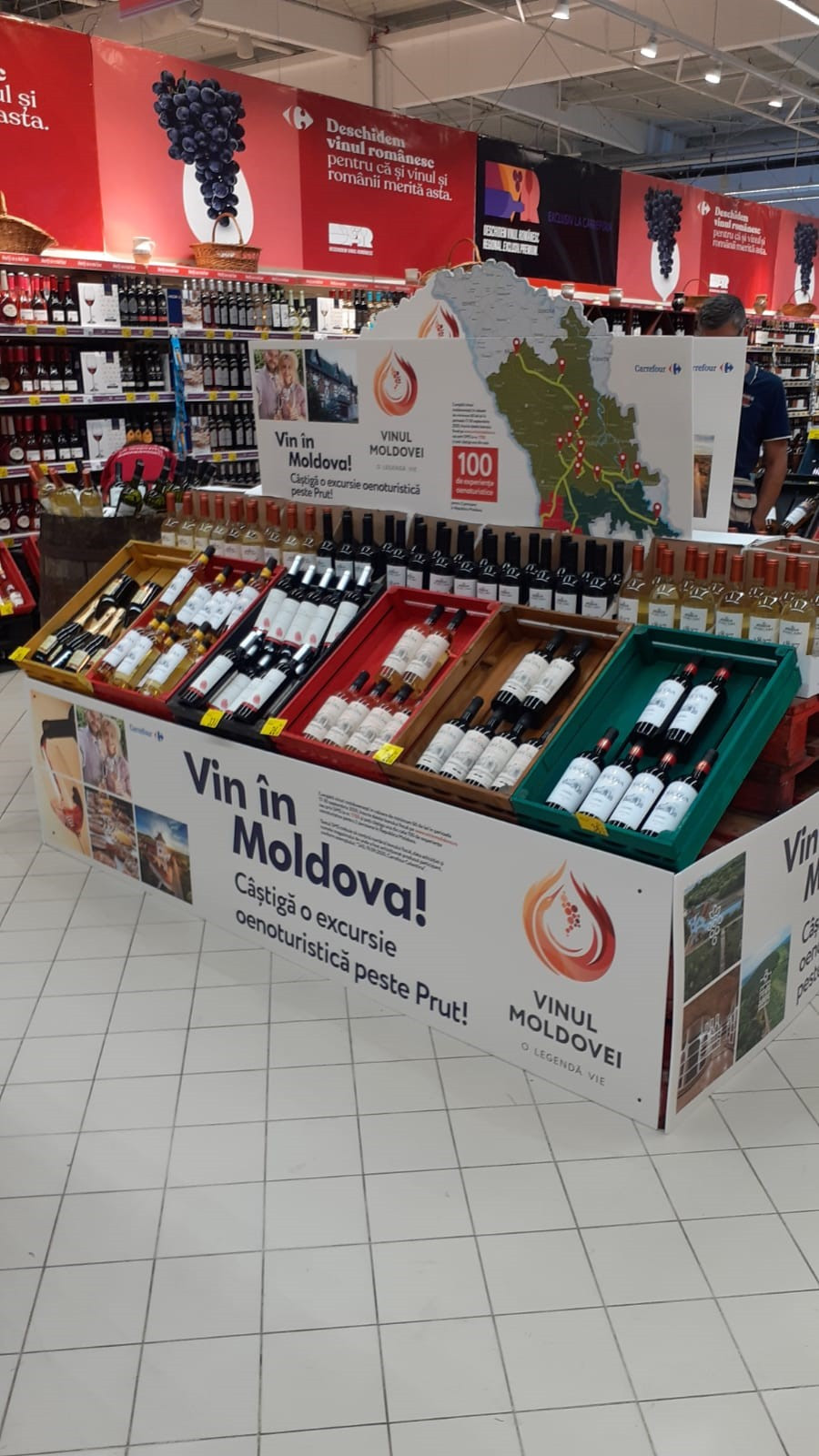 Din echipa câștigătoare de la Godmother fac parte: Alice Gavril (Client Service Director), Gabi Nicolae (Sr. Art Director), Gelu Florea (Sr. Art Director), Simona Pandele (Copywriter), Maria Zvenigorodschi (Digital Account Manager), Luiza Dinu (Account Executive).