The past few years have been challenging for all businesses. How can they keep up with the pace of change? And how can they continue to grow? The answer is a shift towards a life-centric approach, says Massimo Morielli, president of Europe for Accenture Song.
Businesses have gone from a product-centric to a consumer-centric model, and this has been working for the past decades. Not anymore. To survive and thrive in today's environment, you need to start putting the consumer's life at the center, explains Morielli. This means adapting to people's ever-changing needs and priorities. Leveraging data and technology but keeping it simple at the same time.
Accenture Song, which has recently gone through a rebranding, is working with clients to apply this life-centric model. Offering a large span of services and employing top talent across countries and cultures, it is working towards building an industry of one. How it plans to do that, what are some examples of the life-centric model in action, and what qualities you need to join the team, find out from Massimo Morielli himself, who we sat down with before a speech he gave to the students of the Bucharest University of Economic Studies.
Life Centricity
I love to talk to young people and give something back. My message is all about a shift we are observing in the market towards a life-centric approach. Here is what I mean. In the old times, companies were product-centric. Think about the Sony Walkman. It was the best product ever, and everything was about its performance. Then they shifted towards being customer-centric, thinking about the experience of the customer and categorizing them in personas and clusters. And this customer-centric playbook worked well for about 20 years.
Now, given everything that has been happening in the last couple of years, not just the pandemic but the war, the inflation, etc., we are observing that it's no longer enough to be customer-centric. We need to shift and consider all the different forces that are influencing our life.
At Accenture Song, we have a study that supports this. The company that will be able to adapt to this new way of considering all the forces, putting life at the center, not just the customer, will be the one surpassing their competitors in the upcoming years.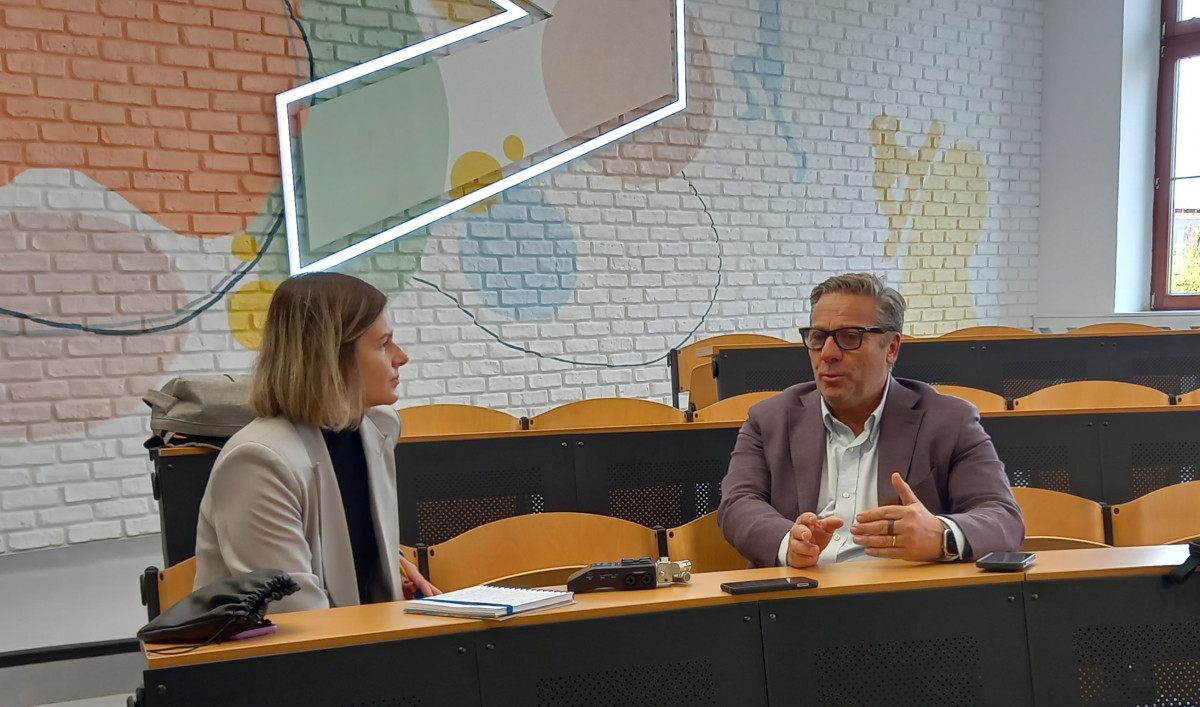 Case Studies
The best example of how to move from product centricity to customer centricity, to life centricity is Best Buy. Best Buy was famous for having the very best tech products in its store. Then they shifted to becoming an omni-channel kind of business. They were able to target their customers not only in the store but through all the different channels, mobile, eCommerce, etc. Now they have just launched a subscription where they're positioning themselves as your life technology partner. So it's not just buying something, but also the services related to that, every need, every issue I have. They are switching completely, putting the needs of the people at the center.
We are doing a project with IKEA, a Black Friday resale. To limit the consumption of goods and to be more conscious of the environment, they launched a platform where their clients can buy used furniture from each other. This is creating a circular economy for them and it's a typical example of what we do.
Another example around life centricity is the work we did with Liberty Global in the UK, where we launched a platform called Egg that allows their clients to subscribe to a platform to charge their electronic vehicle at home. We are also doing great work with Jaguar and Land Rover, rethinking their marketing operating model and shifting from a traditional automotive company to an electric-first sustainable luxury brand.
The Paradox of Consumer Behavior
Another observation we have is a kind of paradoxical behavior. I have kids, so I'm also observing what they are doing. On the one side, they are extremely cautious about their privacy or the environment and sustainability. On the other side, what is happening around us is forcing people to act conveniently. Maybe we are very cautious about buying things that are environmentally neutral but then given, you know, that young people's finances have been affected by inflation, they maybe go and eat fast food or they order something online that is sent from who knows where. And so this is, if you will, a little bit of a kind of paradox.
Back to life centricity, the point is the following. In the end, the people are trusting the only one they can trust and that is themselves. They are putting themselves at the center.
Companies must become and remain relevant for these people. That's our mantra. You must be relevant to your client. And relevance means understanding the fast-changing behavior of your clients, their needs, and how to solve them with a lot of data and technology.
But keep it simple. Everyone can access technology, but at the same time, it is not always simple. So it's also about giving the client something simple enough that can make them trust themselves and the company.
Industry of One
We went through the acquisition, let's say in the last five years, of 20-plus different agencies and companies that we integrated under the Song brand. We've been able to inject much more creativity into what was naturally more of a consulting company. This is making a difference. In the last 6 to 12 months, we've been able to hire top guys. The market and the talent are now realizing that we are defining what we call an "industry of one".
We are not compatible with the competition because we can do all the things from new products and services to commerce, to marketing to sales and services - but with the big shoulders of the rest of Accenture together with us.
Accenture Song Rebranding
I have been with Accenture for 28 years. When I started, we were not even Accenture. We were Andersen Consulting. So I already went through a big rebranding. And I still remember it. It was January 1st, 2001, when we switched from Andersen Consulting to Accenture. I wasn't sure about it then but now it's one of the top brands in the world.
So the story is pretty simple. We changed the leadership and now we have David Droga as our CEO. We decided to go for a branding that could combine inspiration with humanity, but also with technology and data. Music is a lot of technology and data, and a song is something you can sing alone, or you can sing in a stadium. So this is why we decided to go with that name.
Accenture is historically known to be Accenture Technology, Operations, and Strategy and Consulting. And Song. It's fantastic. On April 26th, we launched the new brand in Milan and the day after in Paris and then in London. I was amazed by how the brand has been received by CMOs and CEOs.
And it's not just the rebranding. In the last 12 months, we went through a complete reorganization from a company structure point of view. We integrated 20 plus agencies that we bought in the last five years just in Europe, and, globally, I think more than 40 agencies. Now they are all operating under one brand, Song.
We span from business growth and new products and services to marketing and sales, and customer service. This is led by Song into the market, together with the rest of the broader Accenture, and this is the big differentiating element. We are combining creative with designers, engineers, and data technologists. This is fascinating also for my work. At the end of the day, I don't want to be the traditional agency.
I took over the role of leader for Accenture Song Europe less than three years ago and the first challenge was to build a team and an organization in full pandemic. I was appointed on March 1st, 2020. And then they shut down everything. Nevertheless, we built the team. After years of being a consultant, this is a broader kind of work. And it's really, really interesting.
And you cannot just rely on yourself, but you need to work with a network, with an ecosystem of partners. We just announced a big partnership with Microsoft and Meta to develop services in the metaverse. We are working with Google, we are working with all the big platforms, Salesforce, Adobe, etc. They are extremely important and complementary to what we do.
In the old times, the traditional buyer of Accenture technology was the CIO and CTO. Now our clients are shifting and the CMO, CEO, and all the C-suite are the ones thinking about big transformation.
Building the Team
We wanted to value the talent we had and build an employer brand so that we could attract more talent from the market. When you want to attract those different talents, you need to work to be able to have a message for all the different ones. So this is how we are. We are moving. It is a good mix of internal and external hiring.
If you grew up in a traditional consulting company, in the old times, it was very unusual to hire experienced talent. People like me finished university and got sent for training, for us it was to central Chicago, learned one methodology, and, boom, and were ready for clients. We were fungible. Things are different now. Our head of design used to be a chief creative at Apple, and he was extremely happy to join because of the vision of the new Song.
I remember when I was a manager, I was testing people's skills. Now there are processes and when a person is coming to me, I assume they know much more than I know in terms of skills. And so I'm checking other stuff. I want to see curiosity, willingness to learn, the ability to work with others, and the ability to deal with uncertainty. This is very, very important to me.
One of the things that make me happy to do this work is that every day I'm learning something. Every day you are on the boundary between what you know and what you don't know. Because everything is changing so fast. So I look for people with curiosity, adaptability, and flexibility.
Of course, I value diversity. We have a target by 2025 to be 50-50 in terms of gender mix in the broader Accenture. Of course, we are working on that in my leadership team and we're very well-balanced so far.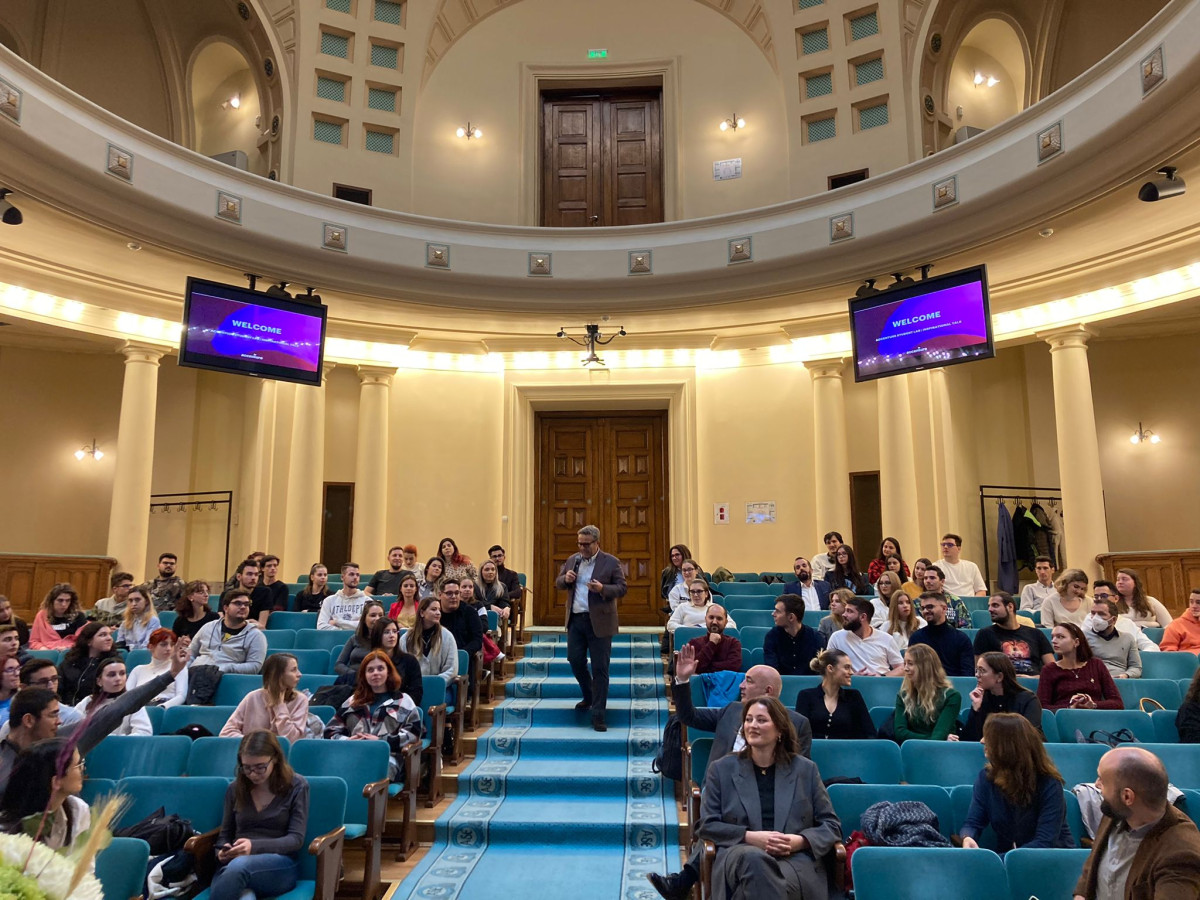 The New Generation
Of course, they're different. They have values that are different from the ones we have. I remember an example that was mind-opening. I was on a board discussing how we can motivate the younger generation to stay with us or to come work for us. And there was an old guy saying, well, we can give them the company car. I said, are you sure they care about the company car? They don't care. Maybe we could give them free, unlimited car-sharing kind of services.
And we go back to the previous life-centricity concept. They are probably the ones changing even faster now. We must keep up with that.
Differences Between Markets
Frankly speaking, I think all the customers are now moving in sync and what is happening to Europe is pretty consistent. You can argue the UK is a little bit different, that it's moving a little bit ahead of the pack from time to time, but I don't see a big difference going back to customer behaviors and life-centricity. This is consistent across the patch.
Career in a Nutshell
I joined Andersen Consulting – now Accenture – 28 plus years ago as a consultant, right after my studies. I'm an engineer with a degree in artificial intelligence and robotics. But at that time I was also a ski instructor and played in a rock band, so I have a kind of multi-disciplinary background.
I followed the traditional consultant career. I was a client account lead for a lot of media clients such as publishers, broadcasters, etc. These companies have been hit by digital disruption very fast. So in 2013, 2014, I was asked to build Accenture Digital. And then less than three years ago, when we launched the next-generation growth model and Accenture Interactive, now Song, became one of the four services together with Technology, Operations, and Strategy and Consulting, I've been asked to be the leader for Europe.
So, you might say it's a kind of boring life all in the same company. But I had the chance to work with a lot of different people. And this is the good side of working in a company like this and doing a lot of different things. A lot of different things and work in different places such as Turkey, Russia, Sweden, Finland, the UK, France, Brazil, and North America. So I've been exposed also to a lot of different cultures. And this is reaching a lot as a person, not just from a professional standpoint, but also from a personal standpoint.
I have two kids that now left me – one just started college, and the other started high-school in the US. We are in full empty-nest mode. It's just me, my wife, and a dog. But it's good. We are happy with what we built.