Festivalul International de Creativitate Golden Drum23 a adus pe scena de anul acesta o serie de invitati care au inspirat participantii prezenti in Ljubljana Castle. Cel mai asteptat discurs, cel al lui Cindy Gallop, a depasit toate asteptarile celor prezenti. 
Graham Lang (Chief Creative Officer Y&R South Africa si Africa & Presedinte al juriului Best Piece) si-a inceput discursul de primire cu un citat:
"The world is a pretty crazy place. There are awesome problems | Lumea este un loc destul de nebun. Ne confruntam cu niste probleme extraordinare".
in timp ce Ivan Stanković (Fondatorul Communis din Serbia) a impartasit participantilor povestea lui de viata si le-a amintit sa se autodepaseasca intotdeauna:
"Incepeti cu voi, recunoasteti-va greselile si incercati sa le corectati. Daca va acceptati limitele, le puteti depasi. Nu trebuie sa faceti asta public, trebuie doar sa recunoasteti ca aveti limite. Mai bine sa fiti urati pentru ceea ce sunteti, decat sa fiti iubiti pentru ceva ce nu sunteti. Nu cautati sa fiti vazuti de altii, cautati sa vedeti lumea."
Uli Reese (Presedinte al iV2 Germania) este de parere ca ar trebui sa ne gandim la muzica atunci cand incepem un proiect si ca e important sa alegem strategic muzica pe care o folosim in reclame:
"Asa ar trebui sa fie brandurile azi. Inchizi ochii si deja stii despre ce brand e vorba."
Sebastian Hejnowski (Chief Executive Officer) si Zofia Bugajna (Business Development Director al MSLGROUP Central and Eastern Europe din Polonia) au prezentat viitorul industriei de PR, nu foarte stralucitor. Revolutia in industria de PR aduce schimbari mari si singura solutie este cooperarea:
"PR-ul trebuie sa se integreze cu advertising-ul, social media si sa lucreze cot la cot."
Istoria viitorului a fost discutata de Vladimir Čeh (fondatorul Institutului de Istorie a Advertisingului din Serbia), Marko Ivan Pekica (Croatia, Conferentiar in Comunicare), Jernej Repovš (Creative Director Regional al Studio Marketing, Slovenia) si Ekrem Dupanović (fondator si redactor-sef al Media Marketing si Art & Business din Bosnia si Hertegovina):
"Oamenii care lucreaza in agentii devin sclavii clientilor lor, sarind de la un pitch la altul. Industria advertisingului este guvernata de frica, frica agentiilor ca vor ajunge sa-si piarda clientii si frica celor de la client ca nu vor mai beneficia de pozitii bine platite. Cu toate astea, industria de advertising are cu siguranta un viitor, dar trebuie sa se intoarca la valorile de baza."
Emma Wilkie (Managing Director al The Gunn Report Ltd, Marea Britanie) a explicat studiul Gunn. Analiza comaseaza 545 de studii de caz, iar rezultatele arata foarte clar ca este o legatura evidenta intre creativitate si eficienta:
"Campaniile cu o componenta emotionala au rezultate mult mai bune. Mai mult decat cele rationale sau cele care combina cele doua elemente. Puterea emotiei creste eficacitatea."
Tim Parry (Director de comunicare al Alzheimer's Research din Marea Britanie) si Vasilije Ćorluka (Executive Creative Director la Publicis One Macedonia) au prezentat proiectul Sea Hero Quest si au aratat rezultatele extraordinare – 65% dintre persoane au raspuns intrebarilor 'science badge' si au impartasit informatiile pe care le aveau, lucru care i-a ajutat foarte mult pe oamenii de stiinta.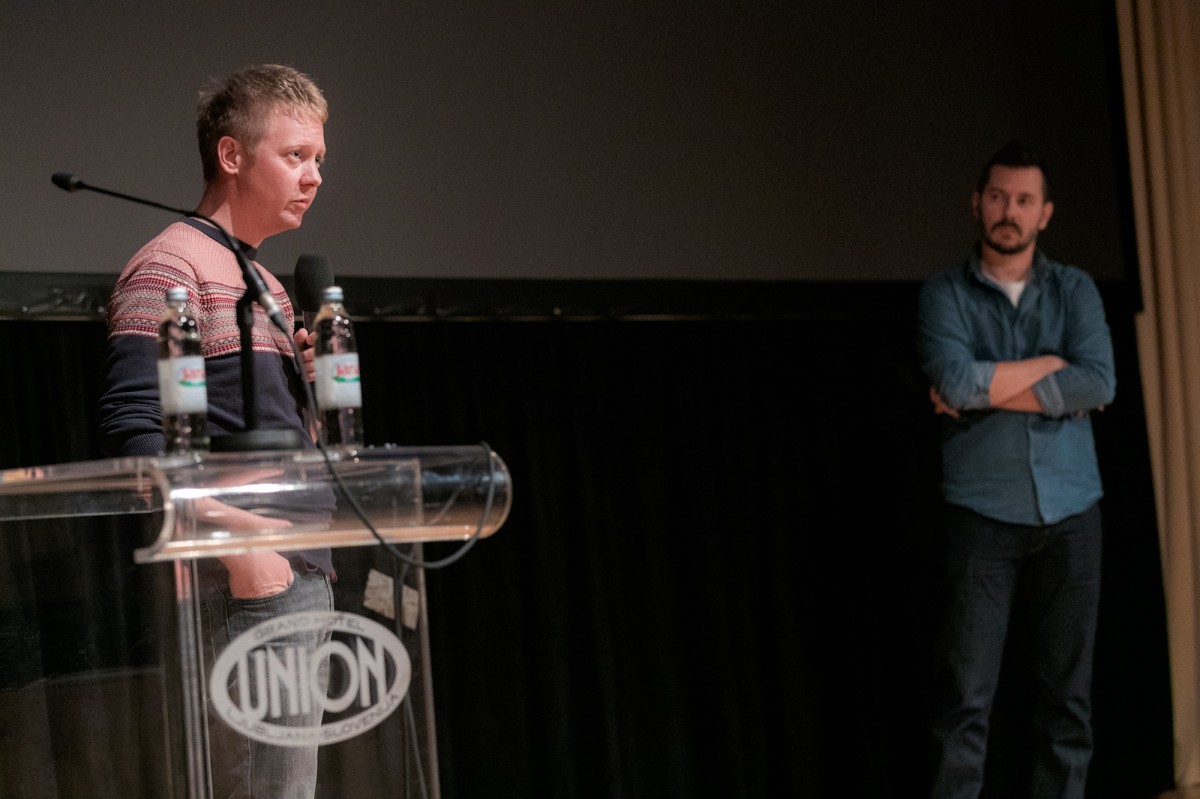 Cindy Gallop (Fondator & Chief Executive Officer al IfWeRanTheWorld si MakeLoveNotPorn) a parasit scena festivalului in stilul sau caracteristic. Ea a accentuat importanta pe care o au femeile in pozitiile de lideri in advertising. Leadership-ul feminin va aduce mult succes agentiilor: 
"Women make shit happen. Women get shit done | Femeile fac lucrurile sa se intample. Femeile fac lucrurile bine".
Delegatii au avut sansa de a vizualiza inscrieri ale creativilor din 26 de tari, ce s-au intrecut pentru premiile celei de-a 23-a editie Golden Drum Awards.