Agenția și-a extins portofoliul de clienți cu unul dintre cele mai importante branduri de pe piața FMCG din România: Hochland. Contul a fost câștigat în urma unui pitch organizat de companie, în cadrul căruia au participat 4 agenții mari din România.
Hochland împlinește anul acesta 25 de ani pe piața din România, moment în care brandul evoluează într-o nouă etapă și din punctul de vedere al comunicării. Semnată de Leo Burnett Bucharest, noua comunicare pornește de la ideea că, în viața de zi cu zi, sunt mereu lucruri bune care ne înconjoară la tot pasul. Gustul vieții vine tocmai din descoperirea acestor lucruri aparent mici și care, observate, aduc mai multă frumusețe. Trebuie doar să găsim în noi deschiderea, atenția și poate imaginația să le vedem și să ne bucurăm de ele.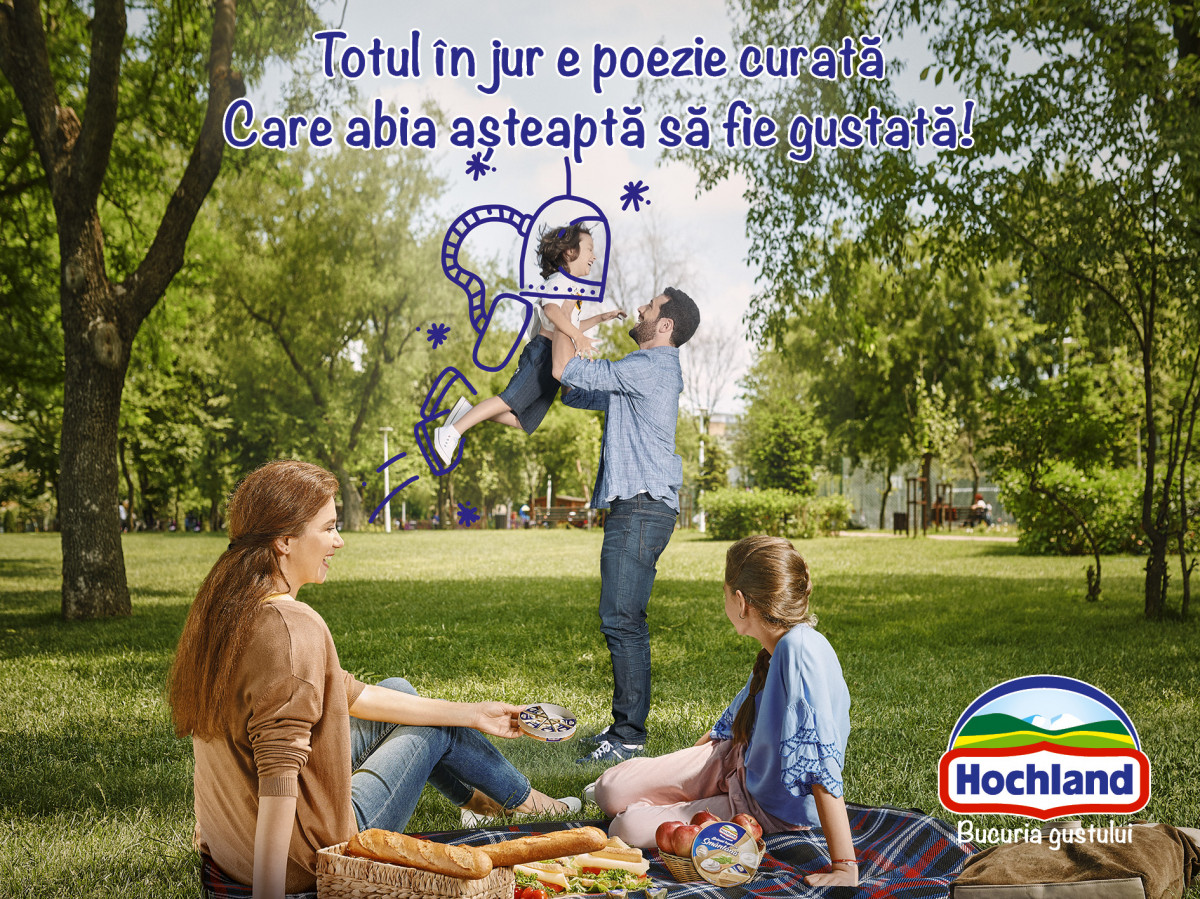 "Hochland e un jucător extrem de puternic pe piața de lactate și un brand iubit în Romania. De aici și dificultatea briefului: cum să răspunzi așteptărilor și exigențelor unui public extrem de legat de marca lui. Răspunsul a fost unul cu atât mai complex cu cât vorbim de o idee de comunicare care să susțină nevoile întregului portofoliu Hochland pe o perioadă lungă de timp.", Victor Stroe (Associate Director & Head of Strategy, Leo Burnett Bucharest).
Prima campanie a echipei Leo Burnett și Hochland este deja prezentă pe toate mediile de comunicare. 
"Ne dorim ca prin această campanie să îi inspirăm pe oameni să redescopere magia lucrurilor simple și bucuriile de zi cu zi, care reușesc să ne facă viața mai plină și mai frumoasă. Printre acestea se numără și produsele din portofoliul nostru, care de 25 de ani sunt ingrediente care au superputerea de a aduce magie în bucatele și viețile consumatorilor Hochland", a declarat Andreea Marincescu (Director de Marketing Hochland România).
Din partea Leo Burnett Bucharest, au lucrat pe acest proiect Victor Stroe – Associate Director & Head of Strategy, Ali Bati – Chief Creative Officer, Dinu Gojan – Group Creative Director, Cornel Dobrea – Art Director, Irina Cărbunescu – Senior Strategic Planner, Andreia Anghel – Account Director, Sandra Radu – Account Manager, Andra Zorilă – Account Executive, Sorin Deleanu – Producer.
Din partea Hochland, au lucrat pe acest proiect: Andreea Marincescu – Marketing Director, Oana Bulmez – Senior Brand Manager, Anca Stoica – Senior Brand Manager, Denisa Jalbă – Brand Manager.