Students' Kit este cea mai mare campanie cv30 dedicată tinerilor: 22 de universități, 13 orașe și peste 50.000 de studenți entuziaști și curioși să încerce produse și să cunoască angajatori de top. Acesta conține cel mai cool workbook alături de un gift bag prin intermediul cărora companiile se pot promova printr-un mix între offline și online, de-a lungul întregului an universitar.
Students' Kit ajunge fizic, la începutul anului universitar, în cele mai mari centre universitare din România, printre orașele vizitate numărându-se: București, Cluj-Napoca, Iași, Timișoara, Constanța, Brașov, Oradea, Sibiu, Galați, Pitești, Ploiești, Craiova.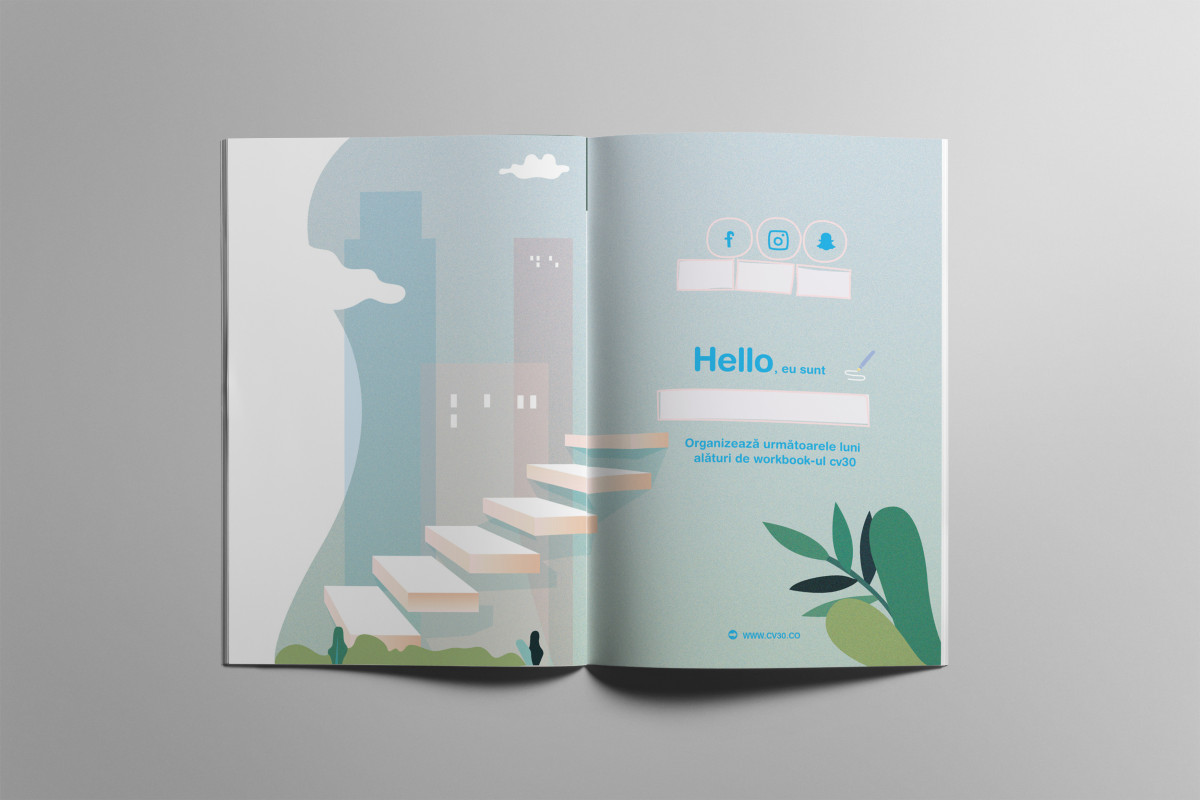 În mediul online, prin intermediul Students' Kit companiile pot ajunge la peste 80% din totalul targetului de studenți prin campanii targetate, la nivel național, pe canalele consacrate tinerilor: Facebook, Instagram, direct mailing, Google ads.
Cea mai nouă componentă de promovare prin intermediul Students' Kit este compusă din evenimente dedicate, de brand sau de carieră, organizate direct în universități, în cadrul cărora primează interacțiunea personală dintre studenți și reprezentanții companiei.
"Unul dintre principalele motive pentru care partenerii noștri sunt atrași de participarea în acest proiect este mixul online-offline, digital-sampling-events-print, precum și datorită modului în care am calibrat proiectul astfel încât componentele lui să acționeze pe întreaga perioadă a anului universitar. Acest lucru înseamnă expunere îndelungată, repetată, targetată, dar și cadrul perfect pentru cei care vor să se manifeste mai jucăuș, mai fresh și vor să își aloce resursele într-un proiect care asigură expunere îndelungată către un target de viitori brand ambasadori." Anca Bătae (Business Development Manager @ cv30)
Ediția anterioară a avut un succes răsunător în toate universitățile participante, cu peste 30 de parteneri: Coca Cola, Batiste, Orbit, Jacobs 3in1, BCR fiind parteneri pe zona de brand și accesând întregul mix: produs în gift bag, prezență în workbook și expunere online, precum și Accenture, Carrefour, PWC, Webhelp, Telekom etc pe zona de HR, fiind angajatori din domenii variate, diversitatea lor coroborată cu reach-ul extins permițând oricărui student să găsească angajatorul potrivit.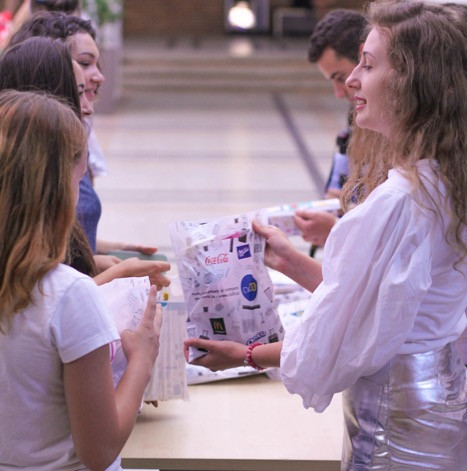 "Webhelp România își dorește să fie employer of choice, iar toate acțiunile noastre converg către acest obiectiv. De aceea, pentru noi este important să ne adresăm tinerilor studenți, să îi cunoaștem, să înțelegem ce își doresc și cum își văd ei parcursul profesional astfel încât să ne putem adapta și să fim cât mai atractivi. 

cv30 facilitează interacțiunea dintre companii și studenți, permițându-le angajatorilor să treacă dincolo de rigurozitatea corporate, iar studenților să vadă dincolo de prejudecățile pe care le au despre marile companii." Andra Adam (Head of Recruitment And Mobility @ Webhelp Romania)
Noua ediție Students' Kit se bucură deja de susținere din partea brandurilor de renume precum: Avon, Batiste, Adient, Teleperformance, Kaufland, CCC, Webhelp, Emerson, Eucom, Renault.
"Având în vedere că workbook-ul cv30 este cea mai răspândită și cunoscută agendă universitară distribuită către 50.000 de studenți, am dorit să începem un parteneriat cu aceștia, atât pentru a găsi noi potențiali colegi CCC în cadrul tinerelor talente cărora li se adresează agenda, cât și pentru creșterea vizibilității companiei în rândul angajatorilor de top de pe piața muncii din România.

Seriozitatea și profesionalismul de care au dat dovadă, ne-au confirmat faptul că am facut alegerea potrivită." Alexandra Pasarin (Manager Resurse Umane Bucuresti @ Competence Call Center).
"Am ales să lucrăm cu cv30 după ce am înțeles amploarea proiectelor inițiate de ei - Students' Kit ajunge la zeci de mii de studenți din toată țara; am ales să îi contactăm după ce am înțeles gradul înalt de profesionalism cu care întreprind orice, ei fac lucrurile așa cum eu, în calitate de partener al lor, mi-aș dori să le fac. Colaborarea cu ei se erijează oricând în tehnica adecvată din cadrul strategiei de employer branding a companiei, în tehnica de promovare a companiei în rândul celorlalte companii, pe lângă, desigur, tehnica de recrutare de noi candidați. Nu se opresc aici, la a fi pur si simplu un portal de recrutare, ci se adaptează perfect profilului actual al absolventului de facultate. Sunt un mediator foarte activ între mediul corporate și mediul de tineri absolvenți, îi așteptăm cu noi și noi proiecte, au un rol extrem de important în societate." , Mariana Nistor (Training Resources Manager and PR Coordinator @ EUCOM).
Echipa cv30 are peste 15 de ani de experiență cumulată în comunicarea către tineri, iar acțiunile pe care le organizează în mediul universitar îi mențin ancorați în realitate și le permit să înțeleagă acest target din prisma intereselor, aspirațiilor și trendurilor din rândul studenților.