The lockdown restrictions imposed onto the hospitality industry have produced a lot of ripples through the economy, forcing the category to accelerate digital transformation, but also leading to struggles for businesses further along the supply chain.
With consumer now more inclined to frugality or yet rediscovering the values of home cooking and home socializing, how can restaurants gain back the confidence of their clients and win in the long run?
People still crave to eat out
According to local Revolut data, the appetite for out-of-home food did not disappear during lockdown (so close, yet so far). In this period, food ordering apps had a 53% increase in the number of transactions, while their value spiked by 71%, given an increase in family meal orders. This is an auspicious sign for the restaurant industry as they prepare for what should be a relaxation of lockdown measures starting with the 1st of June. Yet, even though authorities announced they are ready to lift emergency measures, social distancing restrictions will most likely disappear in stages.
According to industry experts, each stage will come with its own set of challenges, with business finding themselves in an act of balancing cost and returns. The first stage will bring an increase in costs with safety measures (sitting capacity on terraces and indoor spaces will still fall under harsh restrictions) which will diminish impactful returns, as deliveries will most likely slow down and will not be automatically replaced by take away.
According to industry surveys, top 3 worries for restaurant owners are the return of customers (64.4%), payment of salaries (64.4%) and rents (61.6%). That is why, we are already seeing abroad restaurants adding a 'Coronatax' to the on-premise bill.
In the second stage, while restaurants will get back more of their servicing capacities, there is a high risk of a price war over fewer clients, as the effects of the economic slowdown hit. Clients will become more focused either on value offers or premium propositions, leaving a gap in the middle.
Seeing the industry is poised for a slow recovery, it is essential for businesses to make a long-term plan that focuses on the new consumer needs and values.
More attention to social rating and digital interaction
With a client more mindful of their resources, there will be less room in their lives for experimenting with out-of-home experiences. The craving for 'new' will need a safety net, which will come in the form of a growing ROBO trend (research online, buy offline). What this means for the restaurant industry is a higher focus on keeping ratings up on all digital proprieties, be them search engines, social accounts and aggregators, investing more time in social interactions, but also focusing on social recommendations recruiting.
With a more demanding clientele expected, not only is service becoming a more important part of the restaurant experience but building a deeper connection between patrons and businesses can ensure higher loyalty rates. Another element which will be a point of difference on long term comes in the personalization capabilities of the digital experience.
A renewed appetite for meaning
In the coming period, looking to establish a more meaningful role for your business in the lives of your clients not only will it drive client loyalty and brand affinity, but it might also boost efficiency. Eliminating food waste, using seasonal ingredients from local producers, establishing new partnerships from the local business community, commitment to helping clients through technology, these are all actions that require investments but are estimated to bring returns on both short and long term.
According to Chef Alexandru Dumitru, Gault & Millau's Chef of the Year 2019, the situation should teach businesses "to be much more proactive and eliminate food waste – to make the most of every little ingredient we get our hands on. Shorter menus, seasonal ingredients are a must; a lot of vegetables and preserved foods should be used."
The brand's involvement in the community will be a competitive advantage. According to industry experts, businesses that manage to show consumers that they do not deliver just good food, but also that they share their values and principles will be the ones gaining share in a decreasing market. While growing brand love will certainly help grow the core business, it could also lead to new opportunities as experts also expect to see popular restaurants open shops where they sell canned food, but also cookbooks, t-shirts, artwork and other merch.
Strong focus on loyalty
Reactivating customers to bring them back into your restaurant is perhaps one of the fastest ways to start rebuilding. Moreover, deploying a diverse range of loyalty actions will lead to much more gains. Since some lockdown behaviors, such as home cooking and ordering are likely to stick, a segmented approach is needed to reactivate customers.
Loyal guests can be encouraged to return by sending them personalized messages with critical information: when will restaurants open and why they can be confident that it's safe to come in. Another important segment to consider are the first-timers acquired through the delivery option in this lockdown period. To retain these clients, they need to be initiated into loyalty programs with a special customized offer, yet loyalty programs need to be corroborated with high added value delivered on long term. Loyalty schemes can be used as tools of recruitment as well. Some fraction of customers may have shifted to competitors during this period or cooked more at home.
Effective marketing levers for this segment could include loyalty-driven price promotions and just-in-time offers featuring the most popular items and personalized favorites, especially if these are less likely to be cooked at home. It is important to mark that loyalty-driven price promotions are to be used tactically to onboard, while for them to be sustainable they need to build order value or increase frequency.
Even though experts estimate a market contraction by 20% during a long recovery period, the businesses that will survive will most likely be those that demonstrated responsible and sustainable behaviors early on. Bringing real value will be a requirement through which clients will decide which businesses they will take with them into the new post-lockdown world.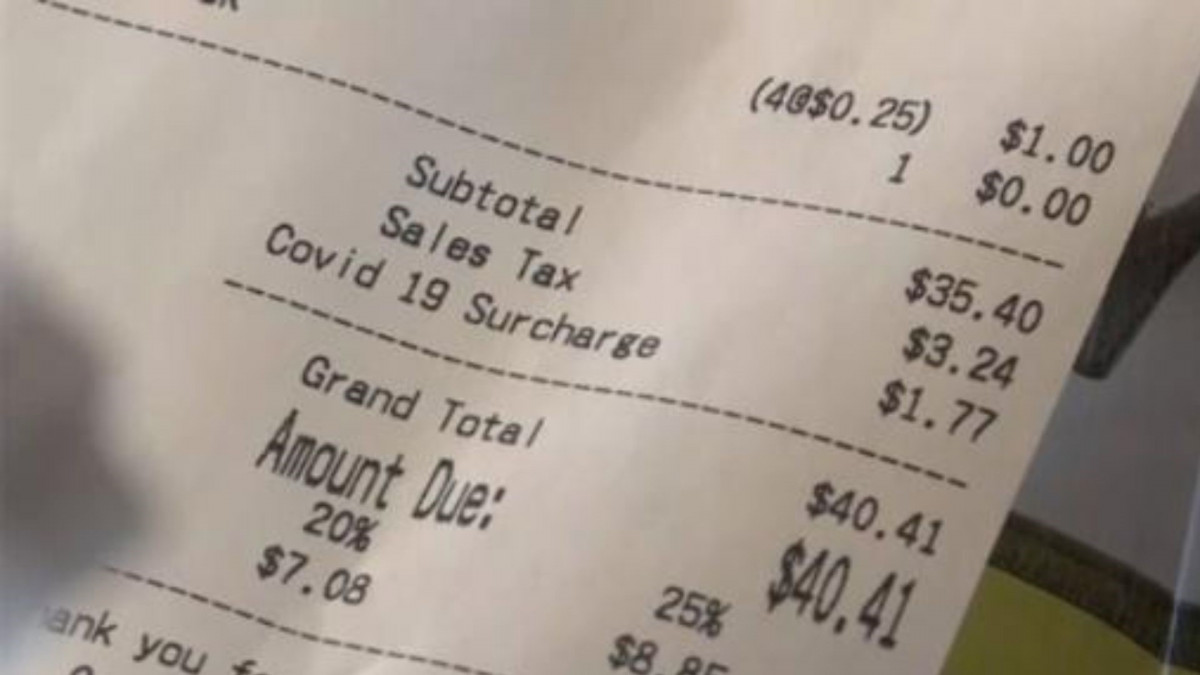 References:
• Social distancing in the restaurant business: what's next for this industry, Business Review Romania, April 2020
• Retail Practice: How restaurants can thrive in the next normal, McKensey & Co, May 2020
• Study: The situation of restaurants in the context of the COVID-19 pandemic, Restograf.ro, May 2020
-------
Andrei Florian is Strategic Planner at McCann Bucharest
These are the times when people need to learn from each other more than ever. Times when sharing knowledge is a practice everyone must embrace for the sake of better tomorrows to come. That's why at McCann Romania, we decided to create a platform where everyone can share their pieces of advice for the industry in different formats. Strategic Hack is the format where experts prove through different perspectives that pretty much anything can be hacked with strategy.