Cheil | Centrade, hub-ul regional pentru rețeaua sud-coreeană Cheil, este singura agenție din România cu două lucrări finaliste la ediția din acest an a Ad Stars, unul dintre cele mai importante festivaluri internaționale de publicitate care creditează creativitatea și tehnologia de ultimă generație.
Localizat în Busan, Coreea de Sud, AD STARS a înregistrat în cadrul acestei ediții "speciale de pandemie", peste 20.000 de înscrieri din 60 de țări. Doar 1.651 dintre ele au fost selectate pe lista scurtă de un juriu prestigios reunind profesioniști din întreaga lume.
Printre jurații Ad Stars din acest an se numără Valeria Madon, Chief Creative Officer VMLY&R Asia, Joachim Kortlepel, Executive Creative Director&Partner Jung von Matt, Germania, Levi Slavin, Chief Creative Office Colenso BBDO Noua Zeelandă, Sarah-Leigh Izzard, Regional ECD Ogilvy Hong Kong, și Gabriela Lungu, Global Creative Director, Geometry UK.
Toate înscrierile selecționate aspiră acum la cele două trofee Grand Prix of the Year ce vor primi un premiu în valoare de 10.000 dolari, câștigătorii urmând a fi anunțați online pe 7 septembrie. Rețeaua Cheil a câștigat unul din aceste trofee în 2013.
Campaniile Cheil | Centrade sunt finaliste în categoria Public Service Advertising / Healthcare (categorie care a atras în acest an cel mai mare număr de înscrieri) - campania "See Beyond the ICU" pentru Hospice Casa Speranței și, respectiv, în categoria Social & Influencer – campania "Wallpaper Inventors" pentru Samsung Galaxy S10.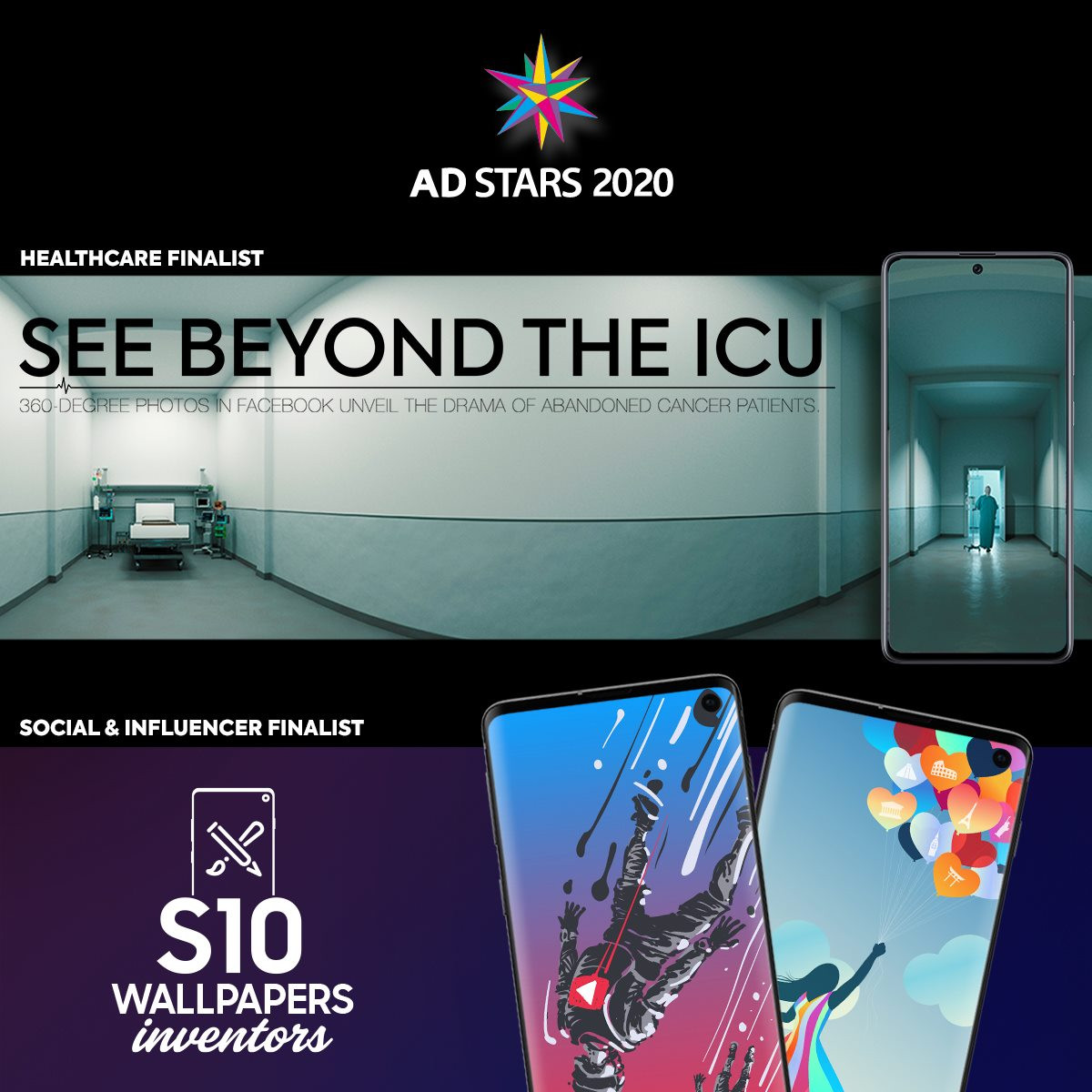 "Ne bucură că munca echipei pentru Samsung este recunoscută, mai ales că în categoria Social & Influencer sunt doar 62 de lucrări finaliste din întreaga lume. Lucrăm pentru clientul nr. 1 în Biz Top Social Media Brands și acest lucru ne inspiră atitudinea #dowhatyoucant cu fiecare proiect la care lucrăm", remarcă Roxana Niță, Group Creative Director, Cheil | Centrade despre succesul campaniei Samsung al cărei studiu de caz poate fi vizionat aici: 
"Misiunea noastră la Cheil este să folosim datele și creativitatea alături de partenerii noștri pentru a crea campanii care atrag atenția și generează conversație, inspirând oamenii să se implice. Recunoașterea industriei globale pentru aceste două campanii, dar și pentru alte proiecte similare din portofoliul nostru, ne onorează, dovedind încă o dată că publicitatea trebuie să aibă un rol social", adaugă Mihai Gongu (Executive Creative Director, Cheil | Centrade).
Studiu de caz al proiectului Hospice Casa Speranței poate fi vizionat aici:
AD STARS 2020 Awards include următoarele categorii: Film, Print, Outdoor, Radio&Audio, Design, Interactive, Mobile, Data Insights, Social & Influencer, PR, Brand Experience & Activation, Direct, Media, Integrated, Innovation, Diverse Insights, Place Brand și Creative eCommerce.