A picture of a cemetery and a tagline saying "Welcome to Marlboro Country". This may just be Till Eckel's first ad ever, made while attending high school in the States. A teacher over there told him to look for a job that pays for his ideas. Back home, in Germany, he didn't think twice and got a job in advertising - even though he was still going through the tumultuos last years of puberty. Some 20 years later, Till's coming to the FIBRA Awards in Romania, to judge our most creative ad work. You could say all of his past choices prepared him for this mission. And that would be a joke.
But let's take it a little slower; Till's first copywriting jobs were at Scholz and Friends and Springer&Jacoby. Afterwards, he worked freelance for a few years while finishing up his college studies in Berlin. He didn't necessarily like to only do his bit and stay detached from the creative process in its entirety; after graduating he went back to agency life. 4 years at Heimat were follwed by 3 years at DDB, all the while maintaining this tradition: a once-per-year breakfast with Jean-Remy von Matt, whom he'd met while working at Heimat.
In other words, when the opportunity arose, Till made the switch to Jung von Matt, where he's been for the past 7 years. Now an Executive Creative Director and Managing Director, Till says he's more involved in the creative side of things - which is, actually, equivalent to the business side of things, as he puts it. 
He doesn't judge campaigns by their number of awarded metals, but it can't hurt to know the projects he worked on - for clients such as Hornbach, Volkswagen, Kayak, Obi, Netflix, Sparkasse, BMW, Nike, Audi and others -  have been granted awards at Cannes Lions, Clios, London International Awards, Epica, Eurobest, New York Festivals or ADC*E awards.
Filling in the blanks from above, here's Till Eckel below. Concerning festival submissions, one of Till's requests goes a little something like this: lose the eternal viewability stats that seemingly demonstrate how "the whole world was talking about your campaign".
 
Pentru versiunea in limba romana, apasati tasta 1.
First steps into advertising
I spent one year in the US and a high school teacher asked us to do a print ad for a good cause. I took a picture of a cemetery and wrote: "Welcome to Marlboro Country" on it. The teacher told me that I should find a job where I could earn money from my ideas. So back in Germany, I met someone who worked in advertising and they explained what kind of jobs there are in the industry, and how ideas are the capital you need to create success.
Most of all, I was curious… curious and thankful that I could move to a bigger city.
Looking back, it feels like I knew nothing at the time. And sometimes that makes you more comfortable, I didn't know what I didn't know, so nothing felt difficult.
First job interview
My first job interview was at Scholz and Friends. The only "portfolio" I had at that time was a 'Copywriters-Test' from Springer&Jacoby. Back then, these agencies were big rivals, so the Creative Director was not amused. But he calmed down – after trash talking Springer&Jacoby for 50 minutes.  
The Freelance period
After 3 years in advertising, I decided to move to Berlin and go to University. I loved my work but before working 70 hours a week for the rest of my life, I felt that studying was a good idea. And I was still only 22.
Once in Berlin, the people I had worked with started to call me and asked if I wanted to freelance. I hadn't planned on this at all. But it was an amazing opportunity. The money was way better than working in a bar and I got to know all the different people and agencies. 
In terms of projects... Well, see, that's the big problem when it comes to freelancing. For me, it always sucked that I was never really part of the team from the beginning to end. The money was great, but I missed going the full distance on projects. And I also felt that I still needed to learn a lot. With only 3 years experience, I was still far from being a Creative Director.
After this freelance period, an opportunity arose at Heimat and it was exactly what I wanted. Having a partner, having big briefs and people I could learn from. Compared to this, continuing as a freelancer was never an option. 
Heimat, DDB, Jung von Matt. Agency orientation skills
I never did a lot of interviews. When I talked to DDB, I did not talk with any other agency and same thing with JvM. They both asked me at a point where I felt ready for something new. And since I liked both agencies, I did not need to talk to anybody else just for my ego.
DDB was, at the time, like an independent agency run by Amir Kassaei and Tonio Kroeger. I liked that spirit. I also liked the people running the Berlin office. And since I always loved car accounts, they did not have to ask me twice to join them and work on Volkswagen.
I remember that at some point at Heimat, Jean-Remy von Matt called and asked me if I wanted to have breakfast with him. Since then, we did this once a year until I finally became a part of JvM. The morning he offered me the chance to run the Berlin office, I had the worst hangover ever!
First experiences as Creative Director
The biggest difference, from my perspective, was that I suddenly had to make the final decision. I still remember the first time when my ECD refused to look at something, and told me to make the final call. Management is something you can learn and grow into. At least I could, because I started with a very small group of only five people and only two clients.
That's something I still do today. If I promote someone to become CD, I make sure that I do not ask anything of him/her which would be too big of a step.
Currently ECD & Managing Director. Where are you most involved?
Always in the creative side. Which, I believe, is also the business side. Even though it has nothing to do with numbers, creativity is why clients call us and stay with us. 
I guess most people in this situation struggle between the management role and just being a creative. It's the same for me. What helps me a lot is to decide between one or the other role… on every single project. So people, including myself, know exactly what to expect.  
Work. The greatest stories of your career
There are two types of stories: those that end in successful campaigns, and those I remember mostly because of the journey.
When we won the MINI account, the journey was one of the best processes I've ever been part of. I never felt any pressure until after the presentation. I think this was key to having such a focused process. What also helps me, to feel positive about a job afterwards, is that we were brave. Brave and smart.
My favourite campaigns always change. I do not look at my portfolio very often. And I don't judge campaigns by awards.
I still value those which are based on a truth the most. They don't feel like advertising. The ones for Hornbach, Kayak, Volkswagen and Sparkasse.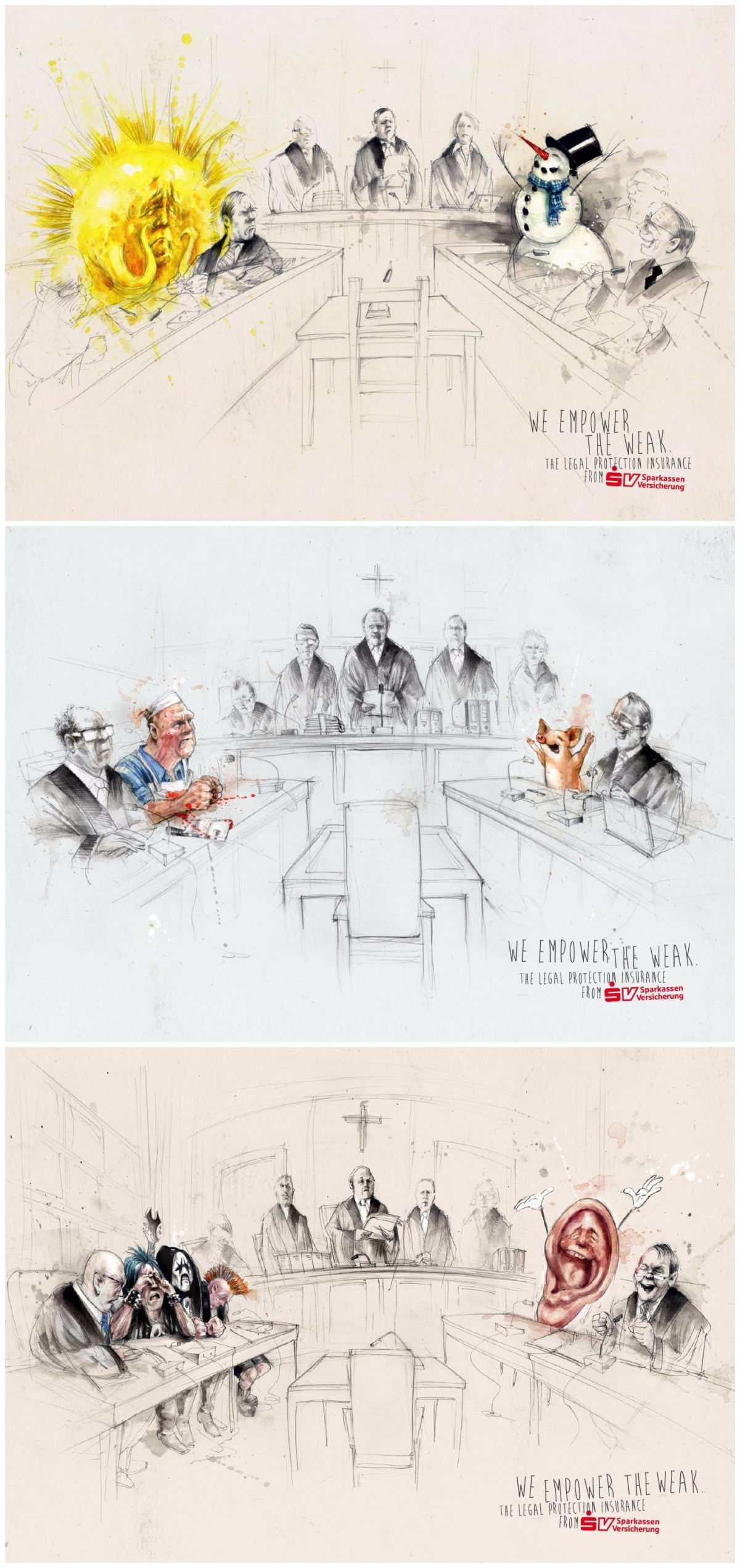 The last MINI commercial for MINI John Cooper Works was very important to me and the team.
But the ones I think about the most are the ones where I still like the idea or the line, but somehow didn't unfold its whole beauty. 
Awards & ad festivals. How do you see them?
I like the challenge. It's always good to ask yourself if what you are doing is worth an award. No matter if it is editing, music or the idea itself. But we also have to be careful... because I do not believe that an agency which won 3 Gold Lions for a social ad is truly the best agency.
The highest awards on my list are the ones we won for real campaigns, not the ones for award show ideas.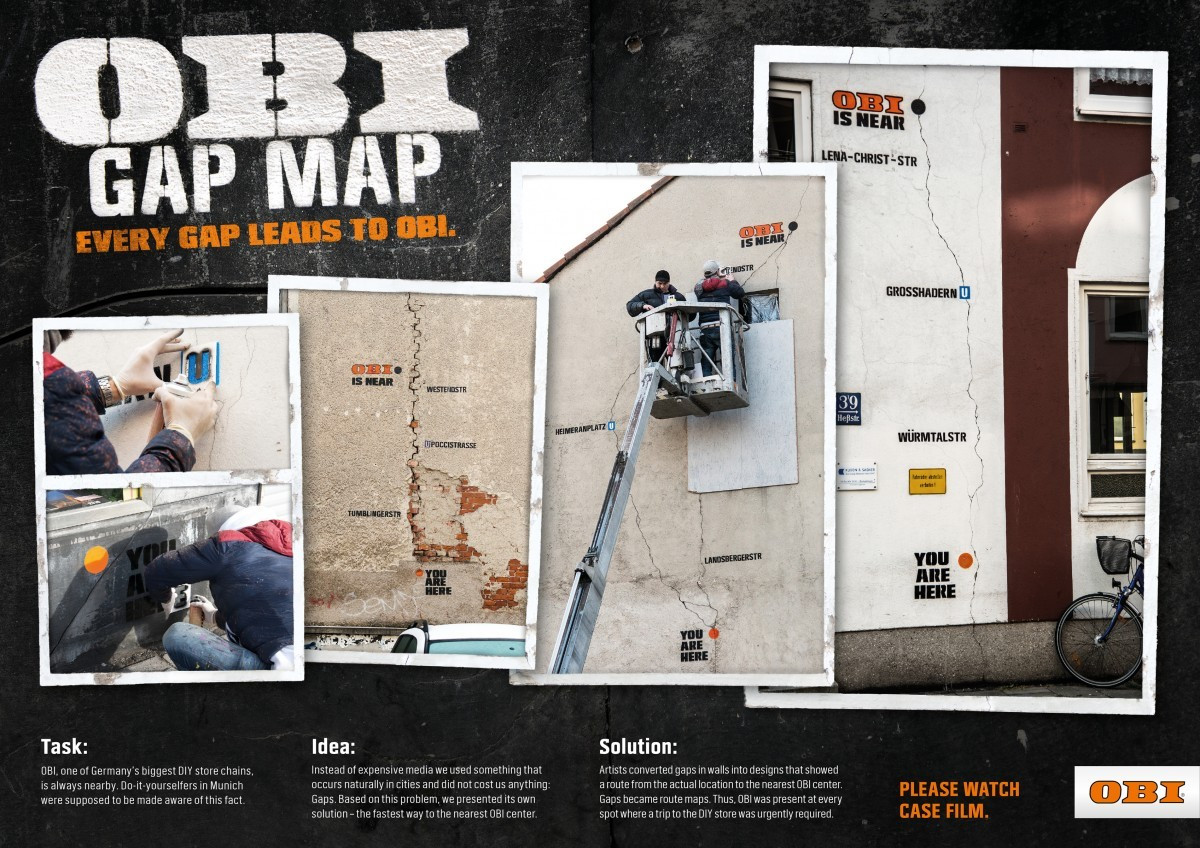 Major lessons from your 20 years of ad-making. About life, people, yourself
What a question!  
- Be calm and focus on having ideas. No matter what the whole marcom industry happens to be talking about at the moment.
- Besides knowing my job better, the most important thing is to know myself better. And 20 years are enough time to learn. 
- What keeps on growing is the belief I have in my people. I am not saying that we are always right or even great, but I believe strongly that we are not completely wrong very often. 
On Romanian advertising
I met Mister Romanian Advertising Ambassador Mihai Gongu. He hardly talks about any thing else. And since I hired him, I have to say I liked the Droga vs. Bogusky case.
Learnings from your previous experiences as juror
Don't try to make yourself bigger than the ideas you are judging. And try to be just as fair to number 319 as you were to number 4.
What would you advise in terms of submissions?
Since we are an international jury, it might help to explain (to us stupid foreigners) the insight very well. And please leave out the numbers about how many views there were and how "the whole world was talking about it".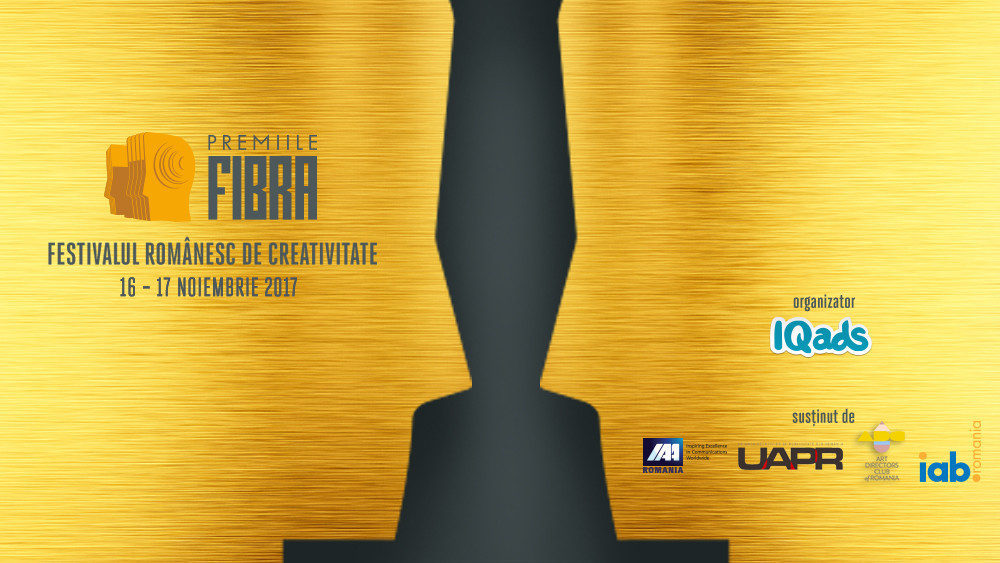 The FIBRA Awards (Premiile FIBRA) represent a necessary local initiative, meant to set the professional standards of the Romanian marketing and communication industries while, at the same time, encouraging its further progress. Through the FIBRA Awards, we recognize, support and celebrate the value of local creativity and we continue bringing enthusiasm and courage in the spotlight of advertising debates.
The festival is organized by IQads, the Romanian media platform dedicated to local creative industries.