As an actor, you can count yourself lucky if you get the call. It means you got the part. It's the greatest feeling in the world and it lasts for about 1 minute. Then, you realise that all your cretive efforts from the casting are just a tiny fraction of the character you're expected to portray. It's the scariest feeling in the world. Plus, there are so many technical stuff you have to take into consideration, a shoooting schedule, going from location to location, and overall, it can get exhausting. But if you feel you're getting distracted, don't worry, that's what the producer is there for – to remind the team what it was that excited them about the project in the first place. That's how Johnathan Young feels. As an Executive Producer for HBO Europe, he signed before projects like "Hackerville", "Valea muta" or "Umbre". 
Now he reprised his collaboration with Daniel Sandu, for "Tuff Money" - the show is already on air. We were curious to know what stories happened on the set. That, we will never know, because a producer never tells. But then again, we don't need to. All the challenges, the vibes from the set and the inside jokes are somehow present in the story.
That's what makes it relatable, even more now, when we are in the VOD mode, laid down on our couches; sure, we are absorbed by the storyline, but we do tend to imagine a bit the stories behind the story. Because we do miss the challenges, the vibes and the inside jokes of any given team, working on a project; and not on Zoom. 
But actually, this is already happening, as Johnathan tells us HBO Romania is already working on the next project, under strict safety measures. Let's hear it from him.
What an audience wants
We are active participants in society, just like our audience. So we respond to politics, culture, international events, etc; and we feel what is exciting or provoking or frightening because it affects us too. So, of course, are the writers we work with. We are in a constant dialogue with the writers and we are always excited by an original and riveting script. And an original and exciting script will always tap into the zeitgeist.
We believe the Romanian audience wants great stories with great characters in challenging situations. But that has always been the case. Hopefully it is us who keep evolving our skills in delivering these great stories.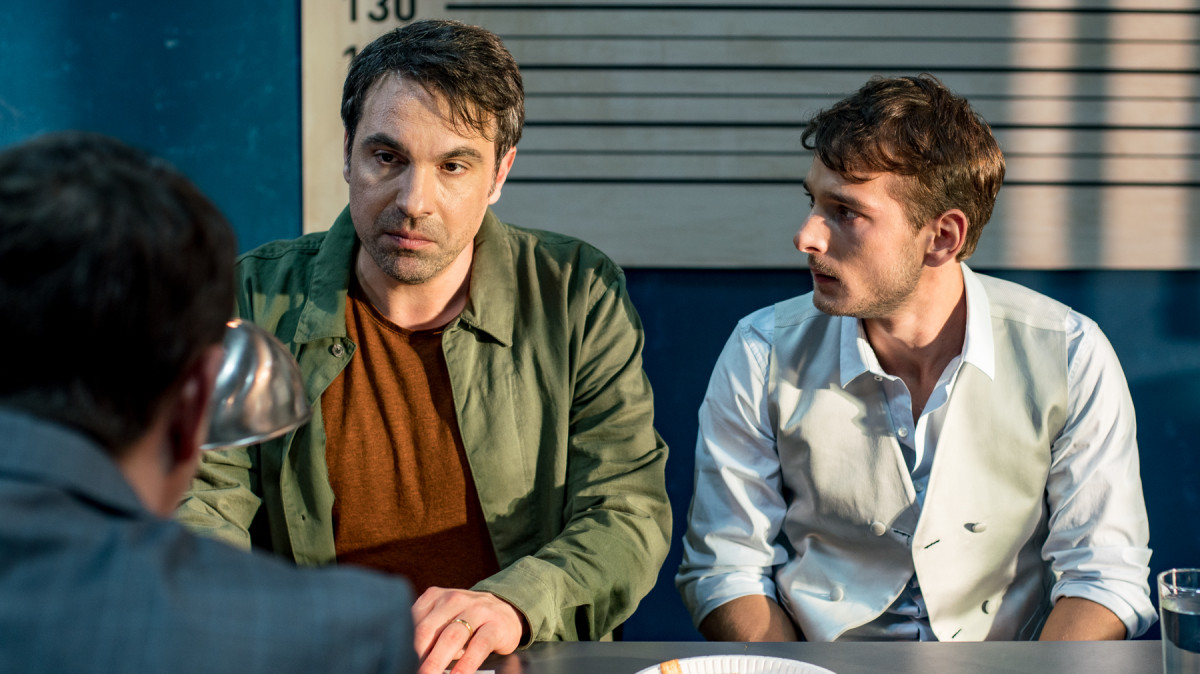 The pitch
I already knew Daniel and had enjoyed working with him on Hackerville. I knew him to be a great collaborator and a hilarious raconteur. I asked him to come to us with an original idea and he pitched Tuff Money. It was such a cheeky, subversive idea with so many unexpected twists and turns that we joined immediately.
What was especially compelling was that such an entertaining idea should contain so much insight into how society actually works. A show about corruption might well be deeply serious. Daniel tells his story with warmth and humour – nevertheless it is deeply serious. We love that about the show.
Approach
We approach all projects the same way – we want to make sure the things we love about the script end up on screen. The first task was to find our "small town". We looked at cities across Romania – and settled on Piatra Neamt, which happens to be Daniel's hometown. While the script could have been set in many small towns, I suppose it's not surprising that the show worked so well in a city Daniel knew so well.
Once we identified the location, it was then a case of working with Daniel and the key creative team (Designer and DOP in the first instance) to refine the "look" of the show. At the same time we worked on casting.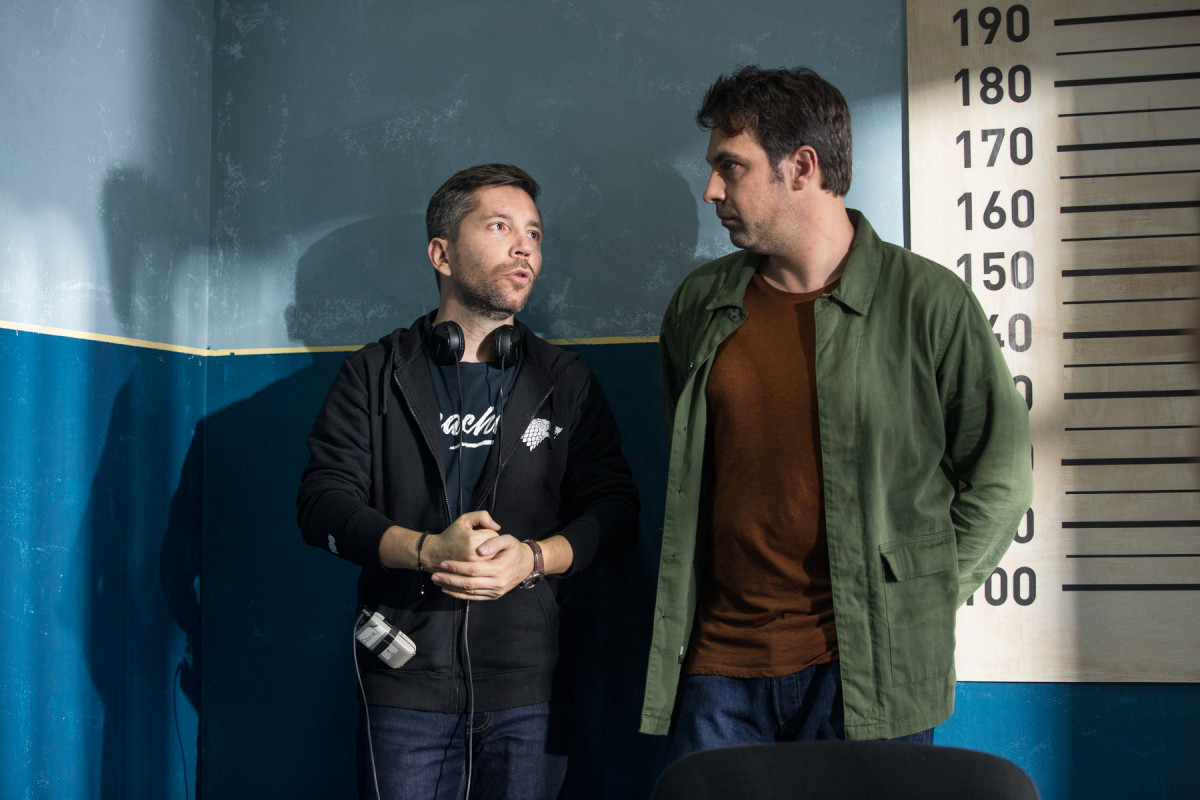 As we hear actors bring their voices to the characters voices, the show starts to take shape. It is an organic process. One big part of the job of the producer is to keep reminding the team what it was that excited us about the project in the first place. It is very easy to get distracted!
So, my job is to support the team. To provide feedback on the material from the set and, with the production team, to find ways to make sure we spend the money in the right places to make sure we wow the audience.
Challenges
If something is in our control we have the experience and skillset to manage it. The challenges are the things outside our control. On Tuff Money we had complicated action scenes that could only be shot at the weekend. We needed 3 consecutive weekends with the same bright sunny weather. Piatra Neamt isn't known for the consistency of the weather and a lot of people predicted problems.
There was much talk about the need for a plan B, but the reality was that there were just too many variables to have a plan B. We had to hope for luck and if it went wrong we would then have to work out what to do in that moment. How did we surpass this problem? – we got lucky!
Working with Daniel Sandu
I already mentioned that Daniel was a great collaborator. That was true on Hackerville, and on the shoot for Tuff Money and its still true as we discuss possible stories for season 2.
Daniel has the vision for the show, but he is keen to empower his key creative team. He doesn't pretend to be the expert on lighting or costume (for example). He wants to see the teams best work and respond as he thinks the viewer will respond. He's basically a fan of entertaining stories and he wants to feel the enthusiasm of the viewer in what he directs on screen.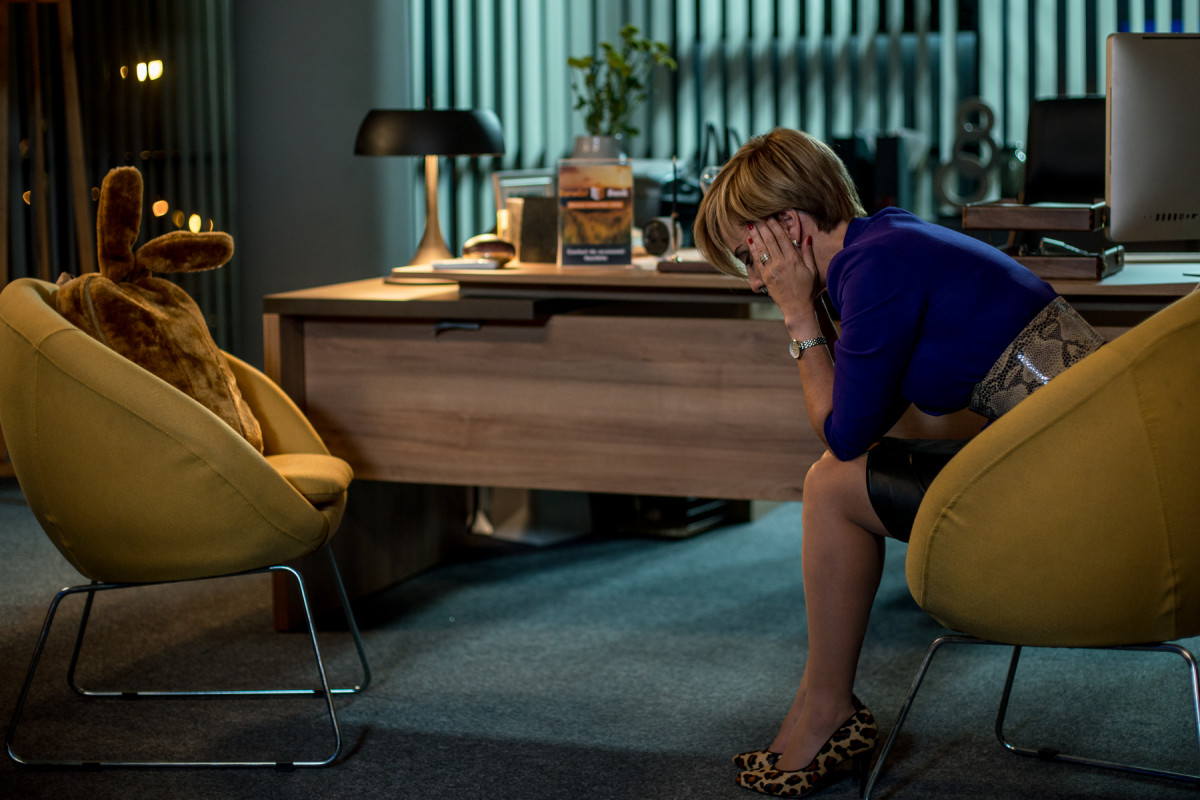 It wasn't at all hard to subscribe to his vision – we were in it from the get-go.
Tuff Money was special for Daniel because it was shot in his home town. I think the biggest demands were the demands he put upon himself. He was so keen that we enjoy our time in Piatra Neamt. He was always bringing cakes for the crew, telling stories about his youth and local characters -  generally making sure we felt at home. I think that it was a pleasure for him to bring a film unit to his home town, but quite a pressure as well.
Stories from the set
A producer never tells!!!
What do you like about Romania
The warmth and humour of the people. And their resourcefulness. And unpredictability. It's never boring. Personally I like the weather too, but then I come from England, so it would have to be an improvement!!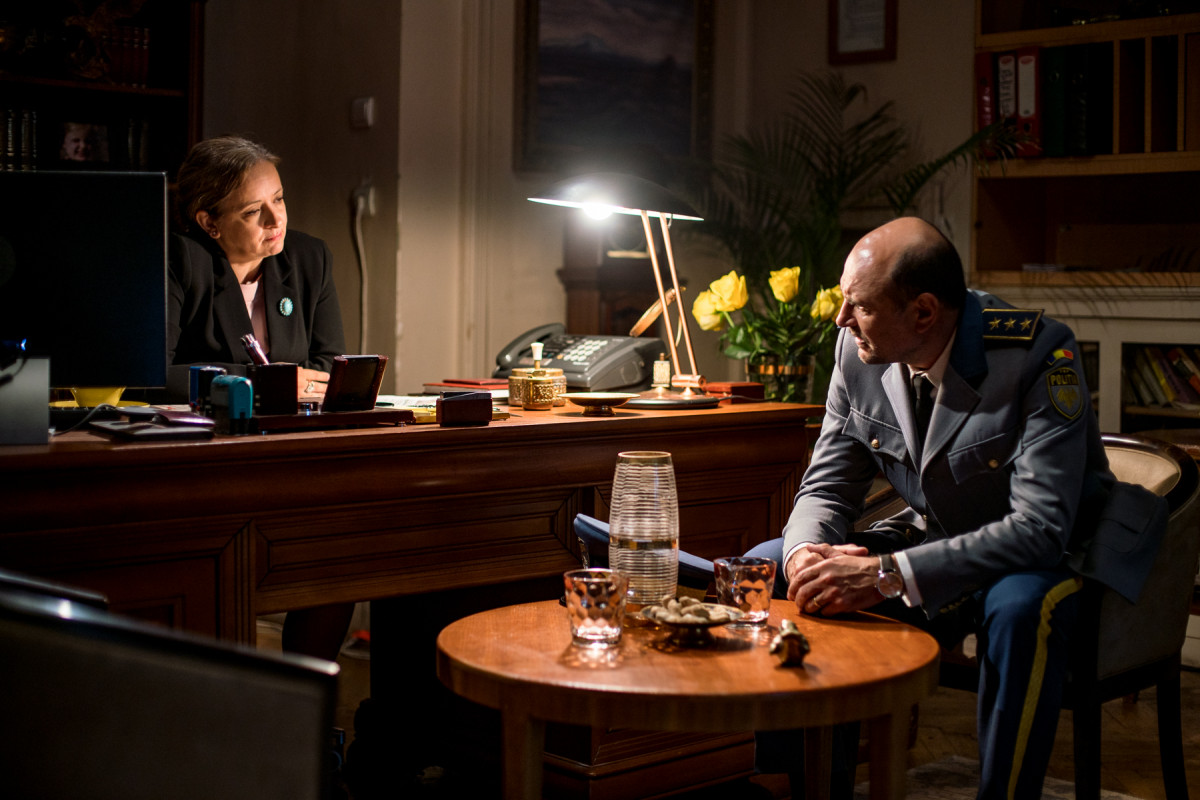 International audiences
It's a very Romanian story in many ways, but I think it is also universal. It is a spin on the heist genre, and we know audiences like heist dramas. It has action and an investigative strand. But at its heart it is a family show. And everyone can relate to families in crisis. We certainly hope it gets some attention in our other territories.
Second season
We are working on ideas. We have to find the right story, but we are certainly curious to know what happens next.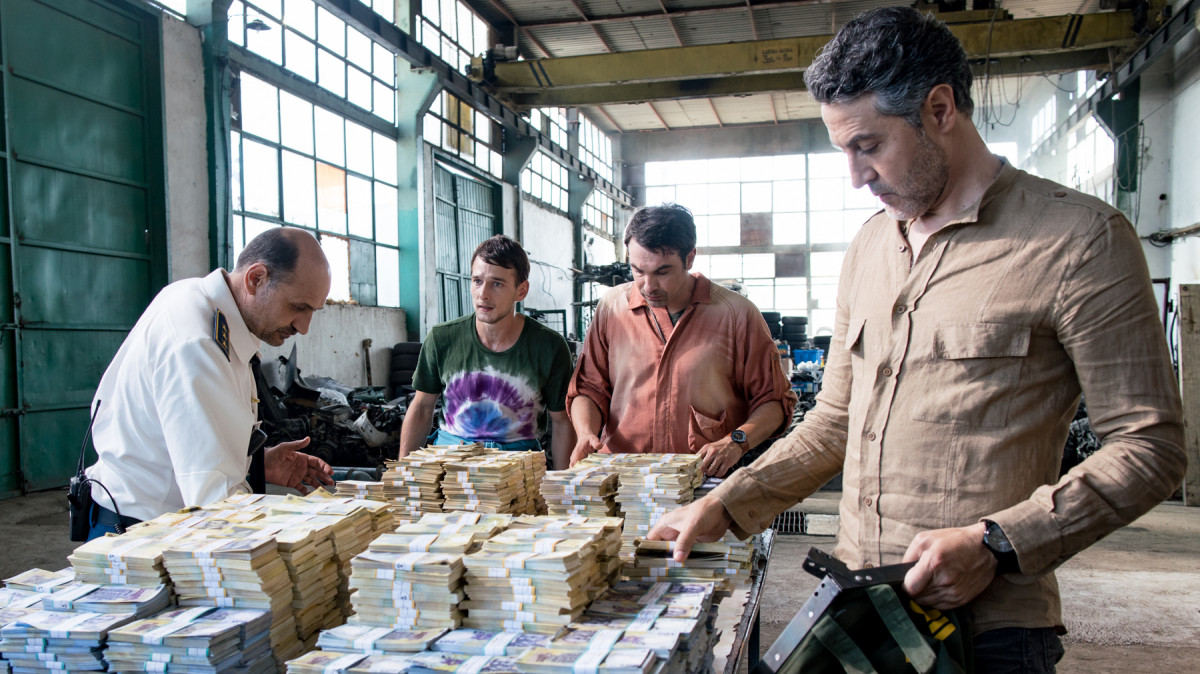 VOD during the pandemic
We are filming our next show right now. We have very strict protocols to protect the cast and crew. We are rigorous in this and we joke that the set is probably the safest place to be. It's a joke, but I honestly think it is true... So, in the short term, we continue as we were, but we make extra sure that people are safe.
We don't know what the long term effects will be. We read about cinema closures and the fact that the VOD audience is growing. Is this a trend that will continue or is it a knee jerk response to the current situation? We don't know. But we are resourceful and we are storytellers who are highly motivated to share our stories, so we will adapt.
The pandemic will make us more alert to changes, I am sure. And more agile. But it won't change the nature of story and the fact that people crave riveting narrative in their lives. As long as we tell great stories, we will find an audience.