Publicis România se află în top 9 agenții din lume, potrivit raportului World Creative Rankings realizat de The Drum. Jorg Riommi, Chief Creative Officer, Publicis Groupe Central & Eastern Europe (CEE), a fost numit în top 7 Directori de creație în același raport.
Tomas Lauko, Chief Executive Officer, Publicis Groupe Central & Eastern Europe, a spus:
"Suntem foarte mândri și încântați că avem singura echipă, dar și singurul lider creativ din Europa Centrală și de Est prezenți într-un top 10 global. Acesta este rezultatul talentului nostru unic și al eforturilor pe care le-am depus. Faptul că primim această recunoaștere într-o competiție cu cei mai buni din lume este o onoare pentru noi și o dovadă a talentului incredibil și al creativității oamenilor din această regiune, cât și a angajamentului nostru față de cele mai înalte standarde de creativitate, puse la dispoziția clienților noștri și dezvoltate împreună cu ei."
Teddy C. Dumitrescu, Chief Executive Officer, Publicis Groupe România, a adăugat:
"Este o realizare incredibilă. Suntem foarte mândri că am reușit să demonstrăm faptul că România are talentul și experiența necesare pentru a concura cu succes în Arena Creativă Internațională. Iar aceasta este o ocazie bună să reafirmăm că, pentru noi, Creativitatea este «la raison d'etre»."
La rândul său, Jorg Riommi a completat:
"Sunt recunoscător, mândru și bucuros să mă aflu pe această listă și într-o companie excelentă. De asemenea, sunt extrem de fericit să văd o prezență atât de puternică a Publicis Groupe, printre care Bruno (1), Eduardo (9), Liz (14) și Cristiana (21), toți în top. Incredibil! Este un semn clar al forței creative a întregului grup, dar și al unei colaborări puternice – având în vedere că în spatele acestui rezultat se află efort semnificativ depus de o echipă numeroasă. Mulțumesc sincer tuturor echipelor și clienților care au făcut această recunoaștere posibilă pentru zona Europei Centrale și de Est, prin multă muncă și decizii curajoase. Mergem înainte și țintim tot mai sus!"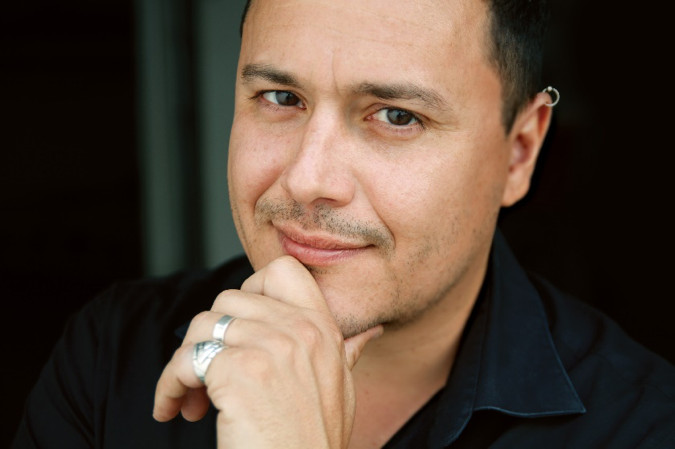 Top anual realizat de The Drum, publisher global pentru industriile de marketing și media, cu sediul în Marea Britanie, World Creative Rankings (cunoscut anterior ca The Big Won report) evaluează cele mai premiate campanii, oameni de creație și companii la principalele competiții de industrie din anul anterior. 
Anul acesta, topul The Drum cuprinde proiecte recunoscute în 13 competiții de industrie internaționale – examinând 1.768 campanii de la 1.295 clienți care lucrează cu 964 agenții, 2.189 directori de creație (dintre care 387 Chief Creative Officers, 483 Executive Creative Directors și 1.319 Creative Directors), 1.061 copywriteri și 1.222 Art Directors.
Jörg este un italiano-german care trăiește în București, România.
În calitate de Chief Creative Officer, Publicis Groupe Central & Eastern Europe (CEE), supraveghează dimensiunea creativă a agențiilor din grup în 15 piețe. Este de asemenea Chief Creative Officer al Publicis Groupe România, membră a Publicis și Leo Burnett Global Product Committee (GPC), cât și Global co-Creative Director pentru Jacobs.
În calitate de Chief Creative Officer al Publicis Groupe România, a avut un rol esențial în clasarea grupului pe locul al treilea la Premiile D&AD 2020, locul al patrulea la One Show 2020, iar acum, locul al nouălea în topul World Creative Rankings realizat de The Drum, pe fondul bine cunoscutei campanii Moldy Whopper pentru Burger King (Publicis România, Publicis Spania, Ingo Stockholm, David Miami). De asemenea, campania a obținut premiul Best-of-Show și 4 premii Best-in-Discipline (Integrated, Print, Outdoor și Film) la competiția One Show, recunoscutul Black Pencil, dar și 4 Yellow Pencils, pentru un total de 10.
În 2016, sub îndrumarea sa, Publicis România a fost Agenția Anului în topul regional WARC realizat de festivalul Golden Drum și locul al treilea în cadrul rețelei Publicis Worldwide la Cannes Lions 2018.
Recent, Campania "Parcul online" realizată de Leo Burnett Bucharest pentru Telekom Romania a obținut Aurul la competiția internațională ANDY Awards – reprezentând singurul premiu câștigat de o agenție, dar și de o companie din România și din Europa Centrală și de Est la ediția de anul acesta.
Înainte de Publicis, Jorg a lucrat la Saatchi & Saatchi în perioada 2002-2014, ocupându-se de creație, copywriting și, ulterior având poziția de Creative Director și Executive Creative Director. A făcut parte din echipele Saatchi Roma, S. Juan Puerto Rico, București, Frankfurt și Berlin și a fost Joint Creative pentru câteva rețele de proiecte din Madrid, Amsterdam, Copenhaga, Geneva, Bruxelles, Milano, New York și alte piețe.
Munca lui Jorg a fost recunoscută prin peste 300 de premii la festivaluri importante precum D&AD, Cannes Lions, One Show, Clio, LIA, Eurobest, Golden Drum și altele. De asemenea, a făcut parte din mai multe jurii internaționale, inclusiv la Dubai Lynx 2010, New York Festival 2012, Eurobest 2014, CLIO 2016, Golden Drum 2016, The One Show 2017, Golden Hammer 2017 (președinte al juriului), Cannes 2017, Dubai Lynx 2018, London International Awards 2019, One Show 2020 și D&AD 2021.
Continuă să aibă încredere în potențialul ideilor de a schimba lumea și în faptul că nimic nu este imposibil.