Jewellery design, teaching, photography, hospitality, scenography, forest research, experience design. Isabella Nardini tried everything before she realised what is her purpose and became Experience Designer & Connector. Through her work, she is constantly experimenting with new ways to connect people and creating contexts that move people's senses. Isabella is also the creator of Love Is In The Cloud, an intimate experience and intervention of human connection and butterflies in the stomach.
I've been testing the method that I created to apply to different contexts, experiment with it in different ways, and see how it can expand, how its plurality works, says Isabella.
Isabella will participate at UNFINISHED, from September 29th to October 2nd. The theme of the 2022 edition of the festival is OFF-CENTER. Artists, anthropologists, architects, philosophers, entrepreneurs and thinkers from various domains will explore the idea of decentering from multiple angles, approaches, and mediums.  In addition to co-curating #UNFINISHED22, Isabella will lead the Walking-Dates on Friday and Saturday, a Love Is In The Cloud intervention for people to go from one point to another talking to a stranger.
We talked with Isabella Nardini about how the pandemic changed social relations and what is the creators mission in these new times. 
Most critical moments in your becoming

The most critical moments were the 'in between' moments, the ones before big decision-making and redirect paths.
I guess I could divide my development journey until now into three and name them like this: 
Embracing exploration 

Diving into obsession

Fluid expansion

 
Embracing Exploration was the moment when I left the design school and was full of uncertainties, doubts, and fears (who weren't?). But then, I decided to try and experiment with working and doing multiple things to help me to decide which way to go for. (From jewelry design, to teaching, to photography, to hospitality, to scenography, to trend forest research, to experience design) 
Diving Into Obsession was the moment when after exploring working with different things for a while, I decided to jump into one of them, which was Experience Design, and that's when I became the Global Head of Experience at Mesa (a company that creates working experiences to solve big problems in 5 days) by putting all my heart and energy into discovering what designing an experience that could change human behavior and enable peoples full potential could be. This was really a moment where I dedicated myself to investigating and learning by doing based on real metrics, obsessed with details, and creating an ever-improving method to design moving experiences for humans. 
Fluid Expansion is the moment I'm living now, expanding after a long time of digging in. After working and putting in the world, experiences that would help people work better and solve problems. I've been testing the method that I created to apply to different contexts, experiment with it in different ways, and see how it can expand, how its plurality works. And focusing more and more on creating experiences of human connection with different intentions behind it, such as love, friendship, teams, specific groups, and gatherings. Understanding the multiple expressions of it in between the corporate approach to an artistic one, which I've been doing with my project Love Is In The Cloud.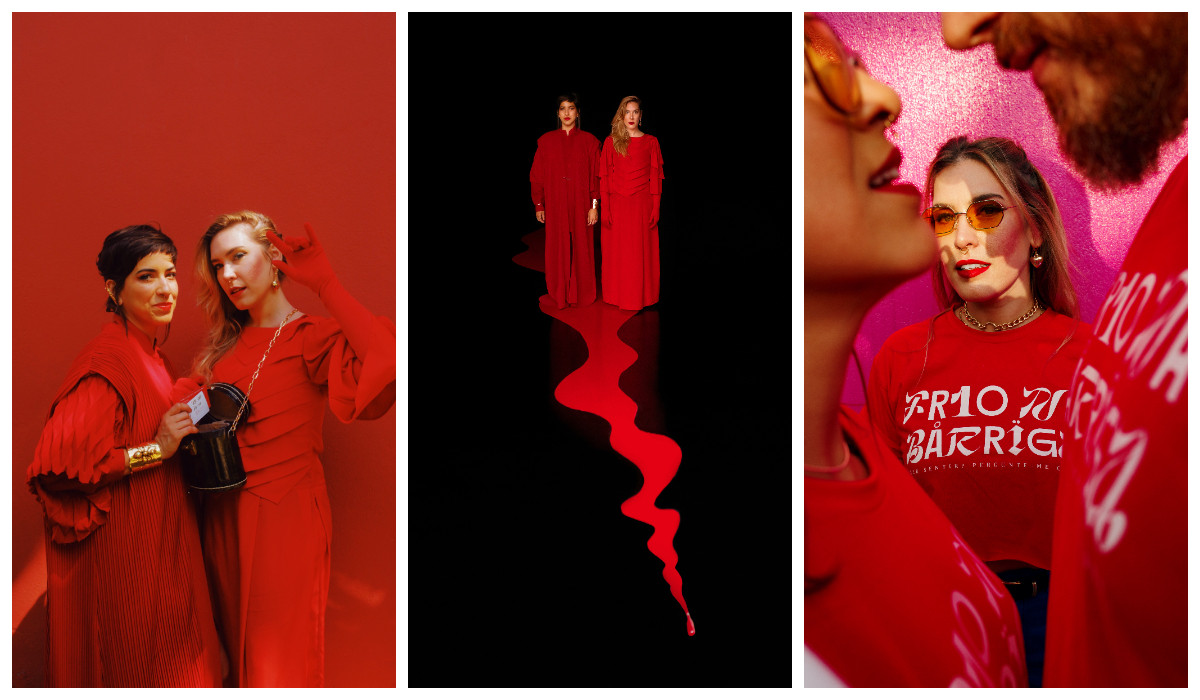 With experience come…  
Yes, the way my role is perceived in the world changed a lot and has been changing non-stop especially after the pandemic. An experience designer is not a role many know about. Maybe you know about UX for the digital world or event planners for the physical world, but you might have no idea of what exactly an experience designer does and the importance of creating intentional set-ups, evoking specific feelings, and creating contexts (which is after all what we do!).
I feel people started to understand the value of such a role when the pandemic hit, and we all had to create new ways of doing the things that were fundamental to us, but we took them for granted or never really looked at them, trying to understand why we do them. For example, we were so used to celebrating our b-days by gathering people and throwing a bday party, we were so used to having a weekly meeting in the office with our teams, having funerals in a specific way, having first dates in restaurants... And when the pandemic hit, we had to look at it all and figure out how to do it completely differently. And with that, learning what the essence of each one of them is, and how I can translate that into a virtual format, for example. So an experience design which is someone capable of creating contexts in different formats, is still something people are learning about and shaping their perceptions around.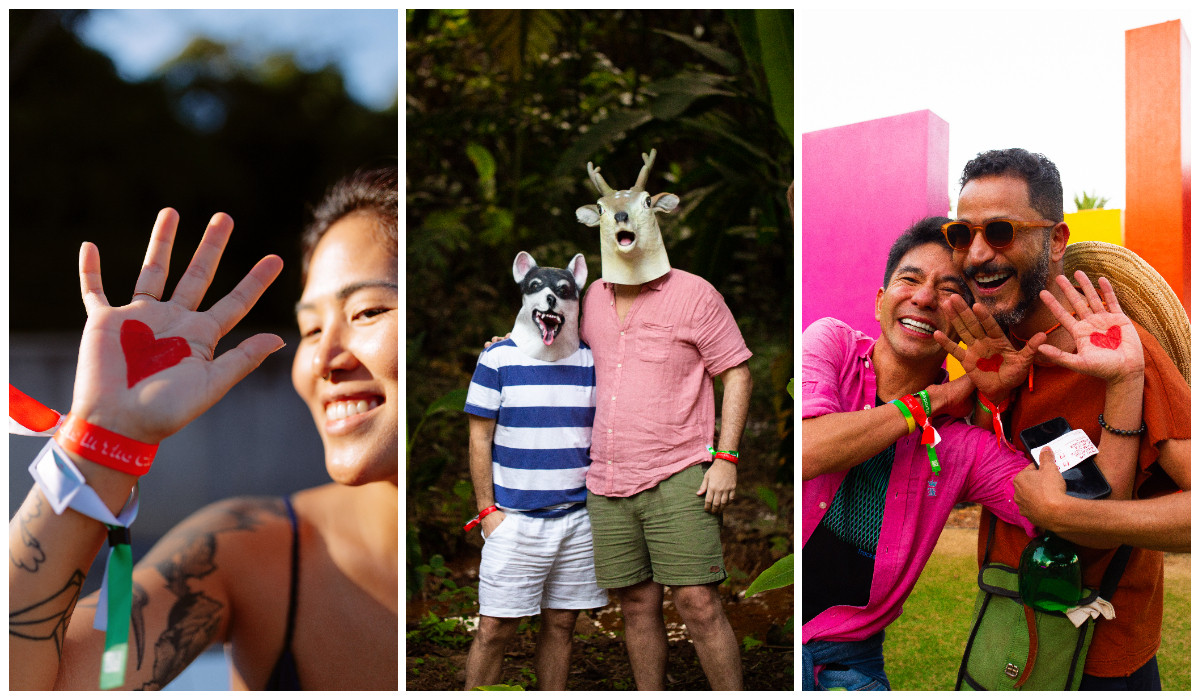 A title for the present
Responsibility over control loss.
This is the title that I would give when all our fundamental responsibilities as human beings are more latent than ever, but still, the ability to control things feels and is illusory.
Slenderness to control loss and a strong commitment to being responsible would be my optimistic guess in how to move forward after the countless learnings this period provided us.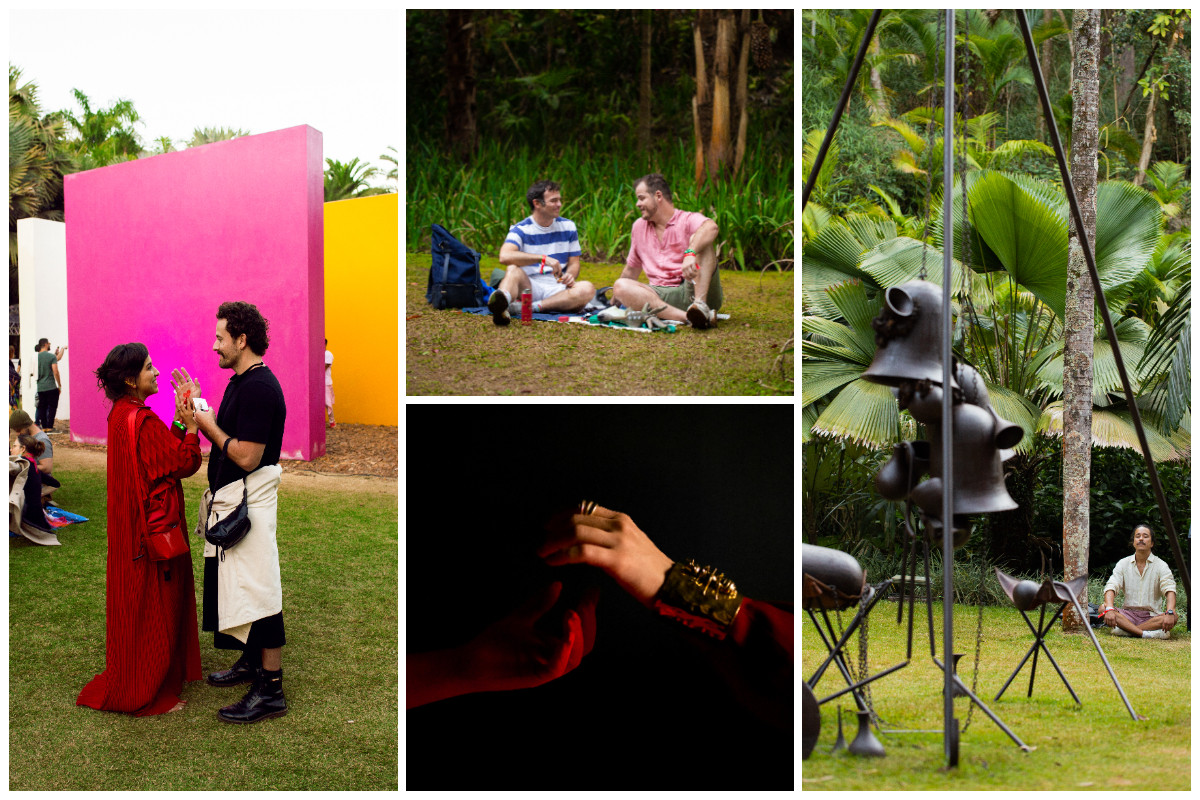 Unfinished
I was invited to be a speaker in 2019 to give a talk about how to create work experiences that unleash human potential. What convinced me to enroll in the community was, at first, the multidisciplinary approach of the festival and the fact that it was in Bucharest, in such an off-route place for many people, which I had never been to. When I got there, I understood that it was way beyond a festival, it was a community, a group of people eager to experiment, test, and create their own metrics and worlds. And that is what convinced me to come back every single year after 2019 and also become part of the team.
What are your centering resources
My centering resource when speaking about finding my center, an aligned condition, I would say is nature. Getting closer to it, and connecting myself to it intentionally helps me with centering and groundedness. That could go from something very simples such as stepping barefoot in the grass for 5 minutes in the garden and taking deep breaths, to spending 5 days by the seaside. 
Apart from that, the combination of the sense of freedom and the sense of belonging to community is very central in my life, which, after all helps me in centering moments.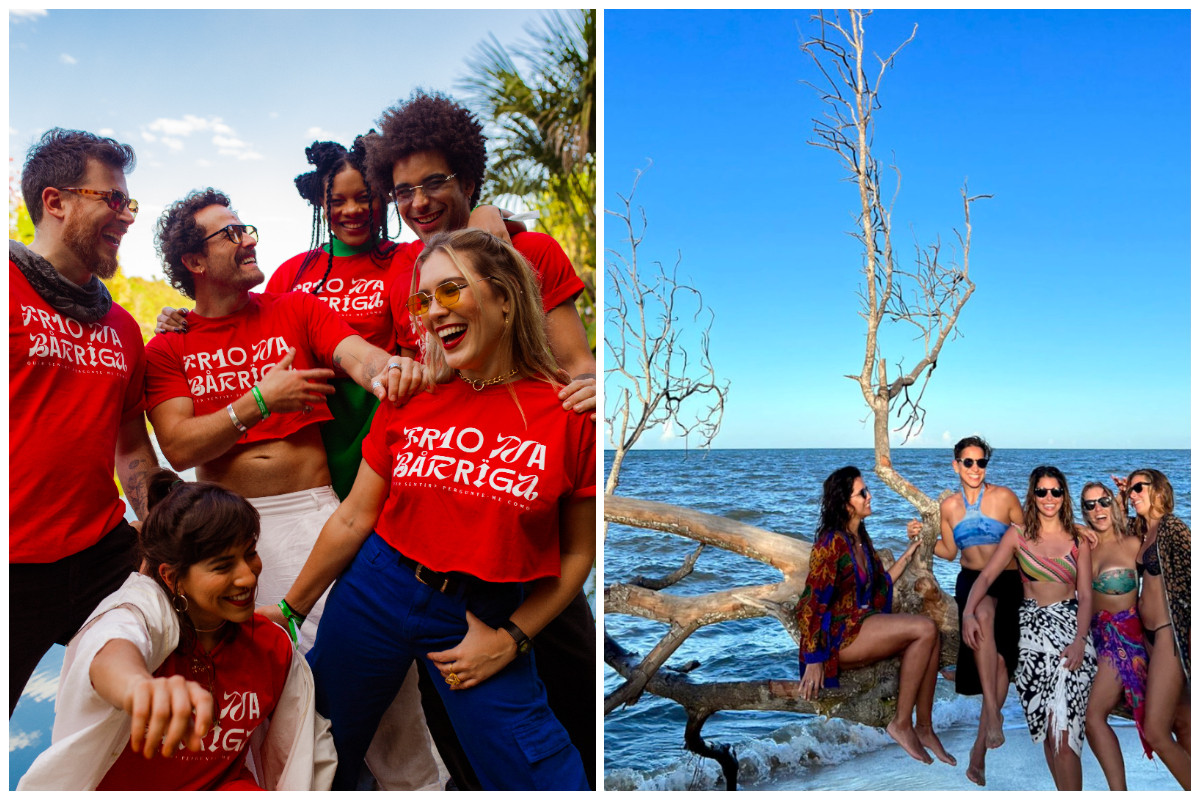 Does the creators' mission change in any way?
Yes, it does. 100%. The creators are creating culture, and values, that are impacting how we relate, behave, buy, how we activate the world around us. The creator's mission is a live organism, so it naturally changes depending on the current disturbances, and it should change! It should change to help - or try to help - a society navigate from balance to imbalance.
What does off-center mean to you
There's no stage! For me, it means, equality, decentralization, inclusion, justice, and openness. It involves reframing, re-examing, revealing, distributing, and rethinking. Taking out layers and diving into the essentials. Taking out unnecessary barriers, bureaucracies, protocols, and illusions going from territorial to knowledge, from power to love, from economy to mindfulness.