A patra si cea mai disputata editie a Cupei Agentiilor la Fotbal Bergenbier s-a incheiat duminica, pe 22 mai, dupa 3 zile de meciuri intense, in care s-au infruntat 35 de reprezentative din Liga I a marcomm-ului romanesc, cu peste 370 de fotbalisti amatori. Echipa Bloggerilor a castigat competitia pentru al doilea an consecutiv, invingand in finala ERKA Promotions & Events, dupa loviturile de departajare, cu 2 – 1.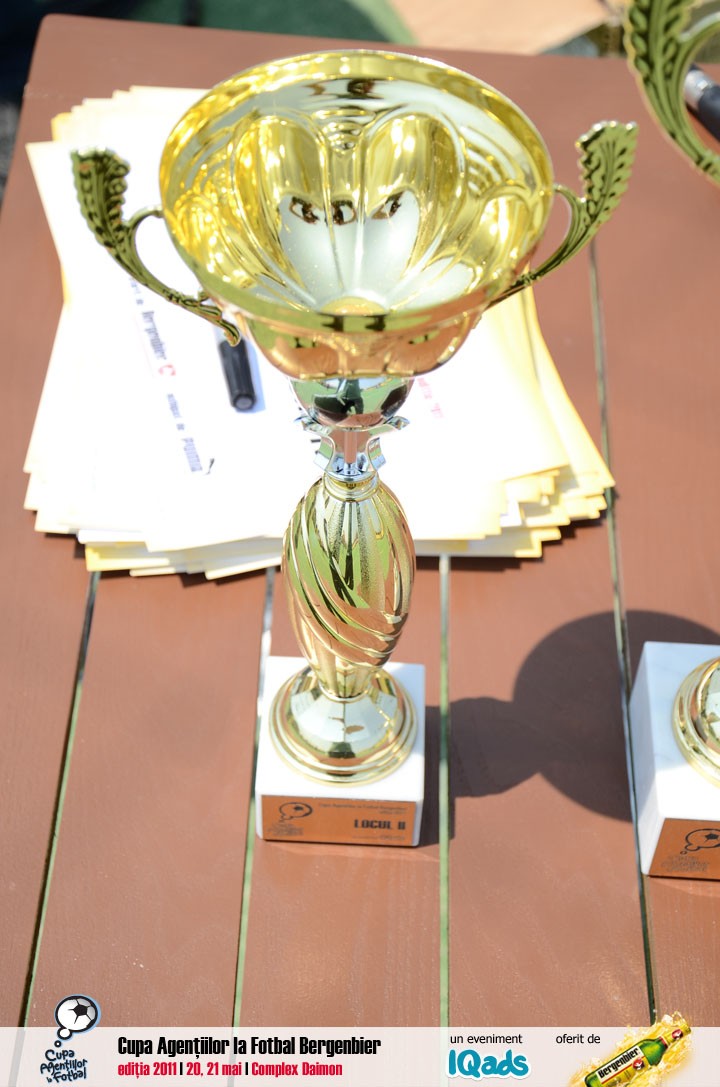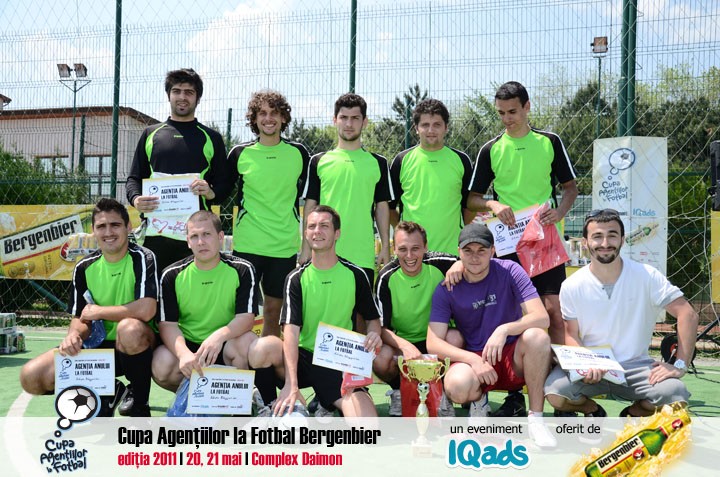 Locul al doilea a fost ocupat asadar de ERKA Promotions & Events, iar locul al treilea de First Advertising Agency, care a invins in finala mica Alfa Cont cu 2 – 0, tot dupa loviturile de departajare.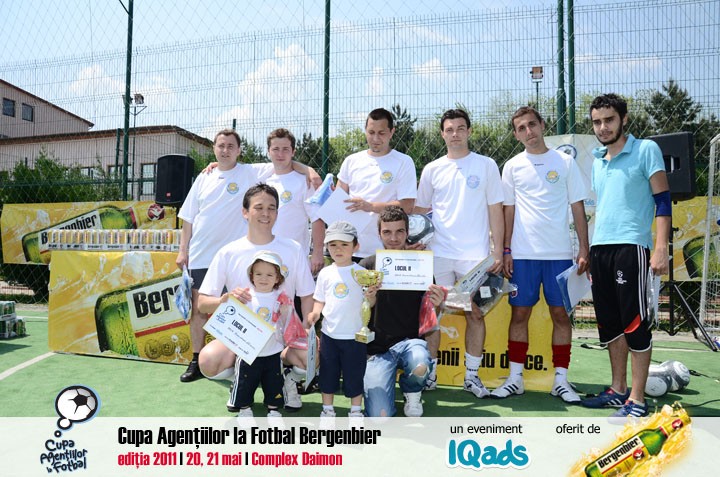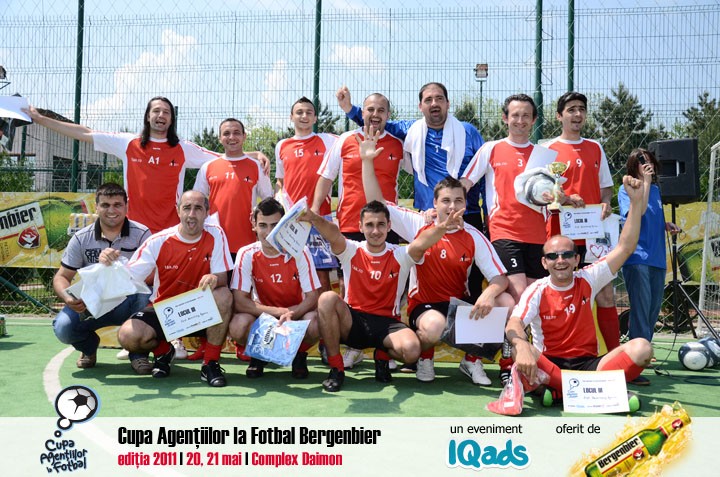 Trofeul de Goalgetterul competitiei (cunoscut in industrie si ca Cel mai Effie jucator) a fost castigat de Bogdan Marin, de la echipa Bloggerilor, care a marcat 10 goluri in cele 8 meciuri jucate de echipa sa. Cea mai fairplay echipa a fost desemnata, pentru al doilea an consecutiv, reprezentativa Carturesti, cu cel mai curat joc din competitie.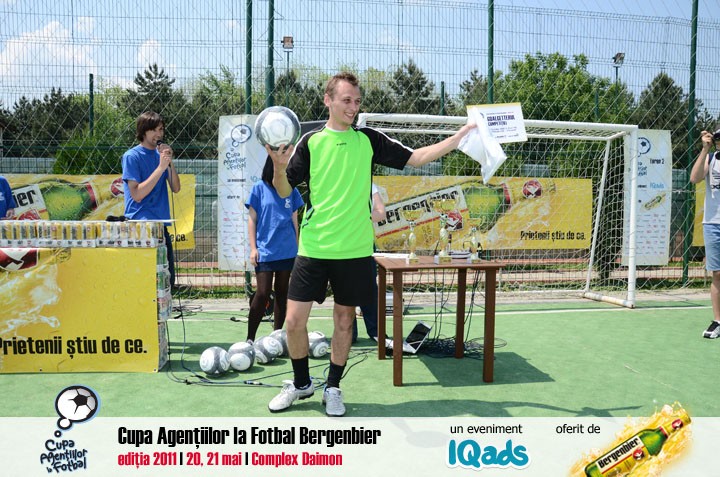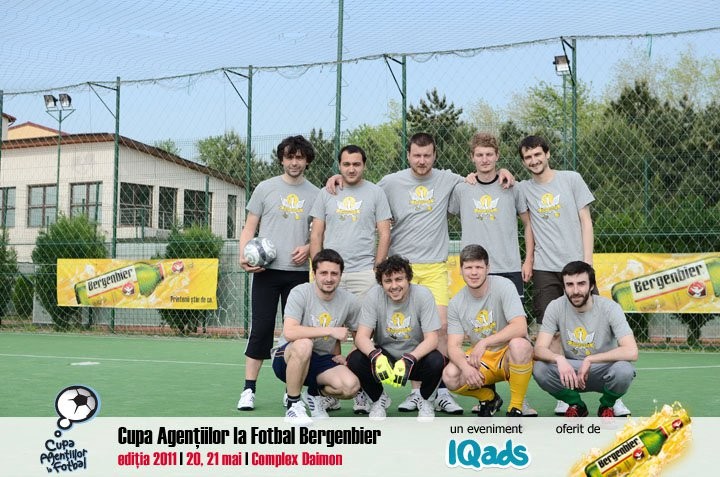 In afara terenului, cea mai infocata galerie a fost desemnata cea a GfK Media, care, desi reprezentativa din teren nu a reusit sa treaca de faza grupelor, si-a sustinut echipa pana la capat, cu la fel de mult entuziasm. Cel mai masculin exemplar (premiul special oferit de Bergenbier) a fost castigat, prin votul echipei de fete IQads, de catre Ionut Alexandru Tache, de la Papaya Advertising.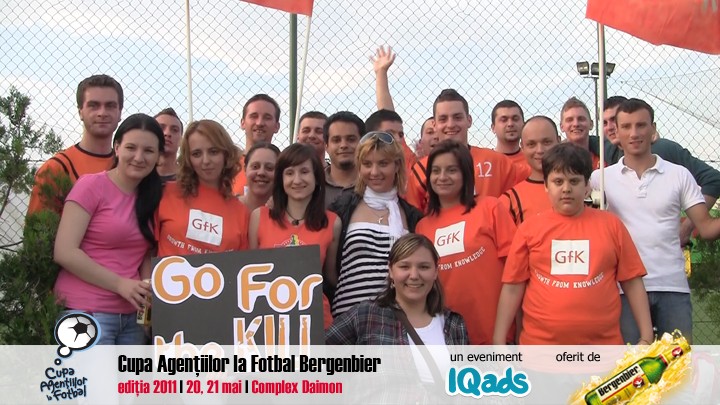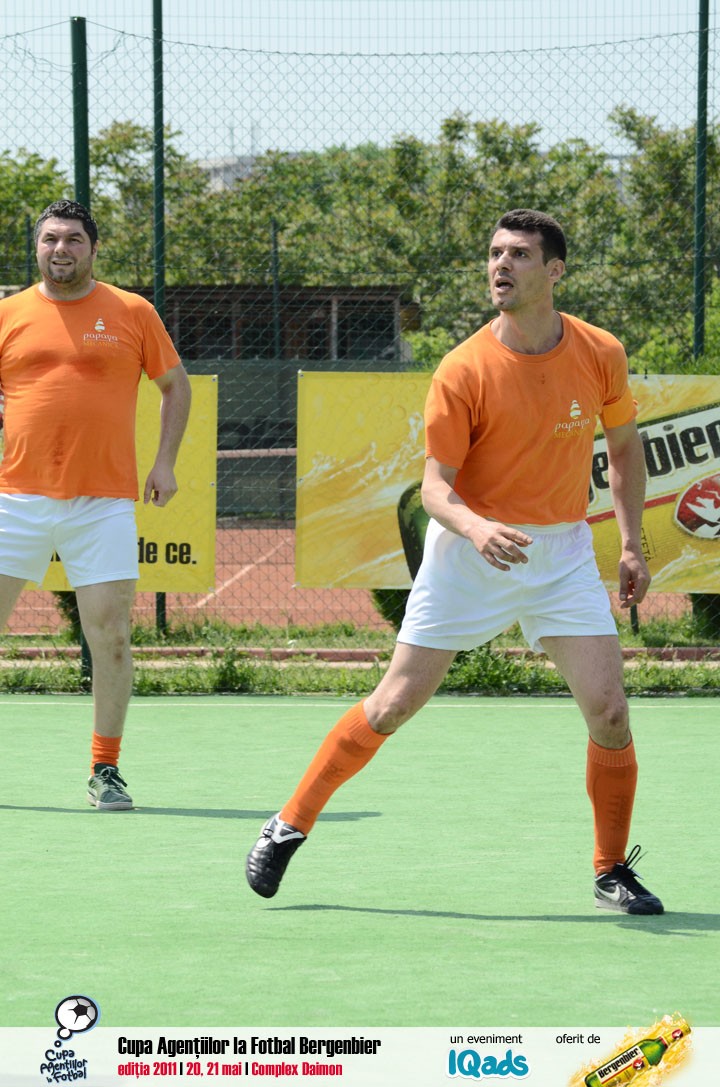 La aceasta editie, au fost acordate si trei premii in premiera. Ca sa celebreze in mod oficial competitia creativa, a fost creat Premiul pentru cel mai creativ blazon + mesaj original,  castigat de McCann Erickson, care a devenit pentru 3 zile reprezentativa Balaurilor, Serpilor, si Crocodililor, cu sloganul: "Ascundeti juniorii si accountele!"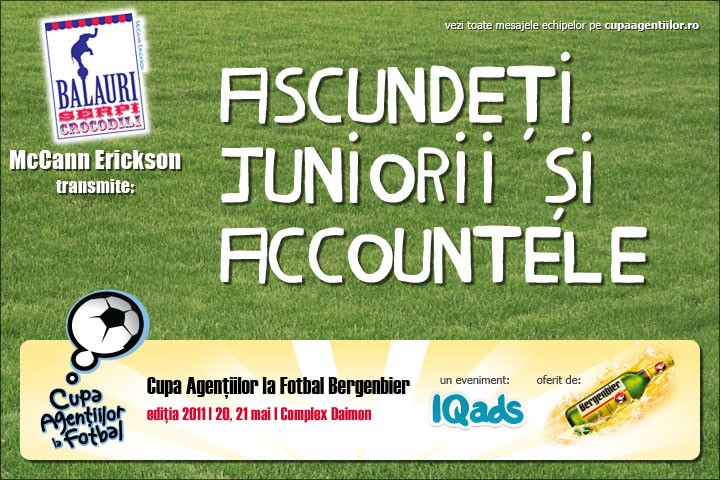 Al doilea dintre premiile in premiera, pentru Cel mai frumos gol, a fost castigat de Razvan Chifu, supranumit Maldini, care a impresionat si la aceasta editie prin executiile sale. Iar Cel mai popular jucator de la Cupa, ales prin voturile fanilor acordate in mini-competitia Cupei de pe Facebook, a fost desemnat Andrei Teodor Scarlat, de la GfK Media.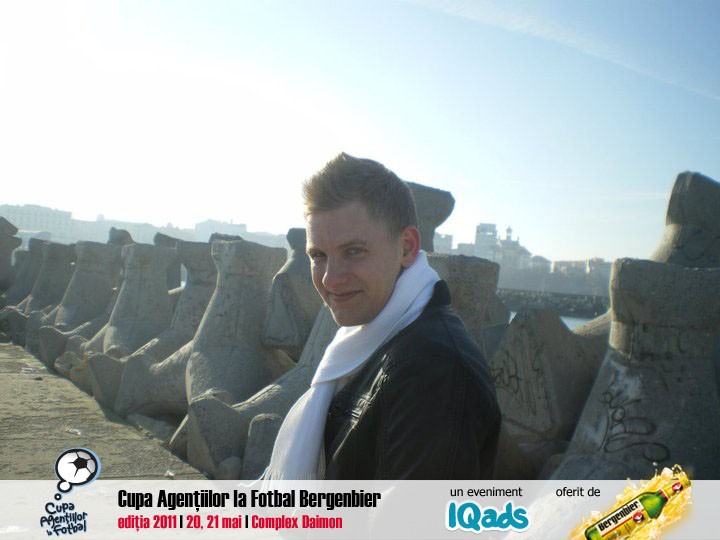 Rezumata in cifre, editia 2011 a Cupei a aratat astfel: 2 arbitri de centru, 2 terenuri de fotbal, 3 zile de competitie, 8 grupe, 35 de echipe participante, 76 de meciuri disputate, 375 de jucatori si rezerve, peste 200 de suporteri, 1.300 de minute de fotbal creativ.
La cele 4 editii organizate pana acum la Cupa Agentiilor la Fotbal Bergenbier au participat 70 de echipe ale fotbalistilor din marcomm. Dintre acestea, 5 echipe au avut o participare neintrerupta, fiind prezente la toate cele 4 editii organizate pana acum:  McCann Erickson, Next, Papaya, Publicis si Media Investment – The Group.
Cele 35 de echipe care au participat la editia 2011 au fost,  in ordinea inscrierii: Next Advertising, Infinit Solutions, DREAM TEAM thegroup (reprezentativa Media Investment – The Group), Mediafax Monitorizare, MV COM (reprezentativa Motion Vision Communication), Leo Burnett & Target, Carturesti, MachTeam (reprezentativa MachTeam Soft), Fieldstar, Kinecto Smokers (reprezentativa Kinecto), Echipa Bloggerilor, GfK Media, FC Monopoly United (reprezentativa Monopoly Media), Mercury360, ERKA Unlimited (reprezentativa ERKA Promotions & Events), Martienii din Floreasca (reprezentativa OmnicomMediaGroup), Mailers, ARBO Soccer (reprezentativa ARBOinteractive), McCann Erickson, Grey-G2, FIRSTeam (reprezentativa First Advertising Agency), Natural Born Players (reprezentativa Q2M), Digital4, Papaya Mecanica (reprezentativa Papaya Advertising), Frank Communication, Odyssey, Senior Interactive, Radio Boyz (reprezentativa Alfa Cont), Ogilvy, GMP-Webstyler, Wunderball (reprezentativa Wunderman Partnership), Union TEAM (reprezentativa Media Union Advertising), Publicis, Kubis Football Club (reprezentativa Kubis Interactive) si Saatchi & Saatchi.
Cupa Agentiilor la Fotbal Bergenbier este de patru ani locul traditional de (re)intalnire a jucatorilor din marketing si comunicare, pe un altfel de pitch, fiind un eveniment organizat de un jucator recunoscut al industriei – IQads si avand ca sustinator-fondator Bergenbier si ca partener tehnic PUMA.