Sigur ai auzit de iCEE.fest - e prescurtarea de la Interactive Central and Eastern Europe Festival. Se întâmplă la Bucuresti, în scurt timp: 14 si 15 iunie, la Grand Cinema & More. Exact in 3 săptămâni.
În 2019 e posibil să se organizeze într-o altă capitală europeană. E bine să profiți acum.
Bilete sunt disponibile aici.
1. Ce se întâmplă, mai exact?
Aproape 200 de experți in Internet si tehnologie din partea playerilor globali majori, dar si speakeri internaționali si futuristi din domeniul transformării digitale expun, pe 7 scene si 9 linii de conținut specializate, timp de 2 zile, cele mai noi tendințe si predicții legate de evoluția businessului si societății.
2. Cine va participa?
Tu? ;)
La festival vin toate marile companii din digital si tehnologie, începând cu giganți precum Google, Facebook, Netflix sau Apple, continuând cu branduri majore din tehnologie ca Shazam, Instagram, Youtube, playeri globali din media – CNN, Financial Times, The New York Times, El Mundo – dar si agenții de media, creație, virtual reality, la care se adaugă futuristi, speakeri cunoscuți si experți.
Anul trecut, iCEE.fest a adunat aproape 4.000 de participanți - profesionisti, antreprenori, investitori din peste 10 țări. 35% din participanți sunt din afara României.
3. Despre ce e vorba?
Linia care leagă toate liniile de conținut din festival este impactul Internetului si tehnologiei în schimbarea afacerilor, a comunicării si a societății, în ansamblul ei.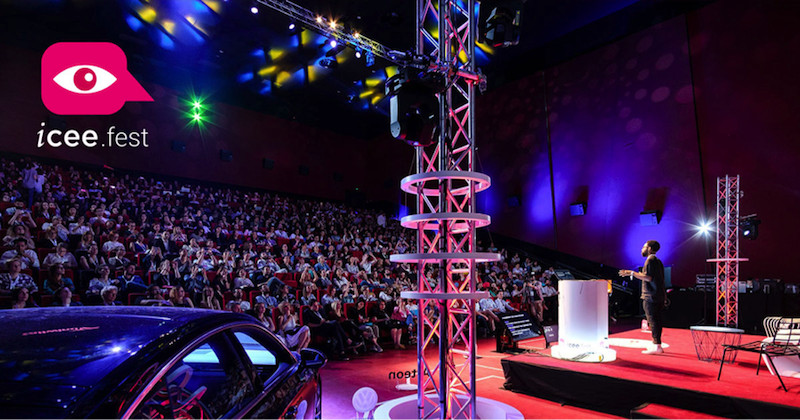 Sunt 9 linii principale de conținut (prezentări, dezbateri si workshopuri):
Disruption by Tehnology

VR/AR & Creativity

Advertising & Marcom

Digital Content & Journalism

eCommerce & Retail

Fintech, Blockchain & Cryptocurrencies

eHealth & MedTech

Tech & Democracy

Startups & Investments
 4. Cum poti decide ce te interesează?
 Dacă dai click aici poți să alegi apoi domeniul care te interesează mai mult – desi toate se inter-conectează între ele –, si vei vedea speakerii confirmați pentru fiecare, în acest moment.
Si mai simplu: poți da click aici si apoi să citesti si selectezi detalii despre fiecare content stream în parte.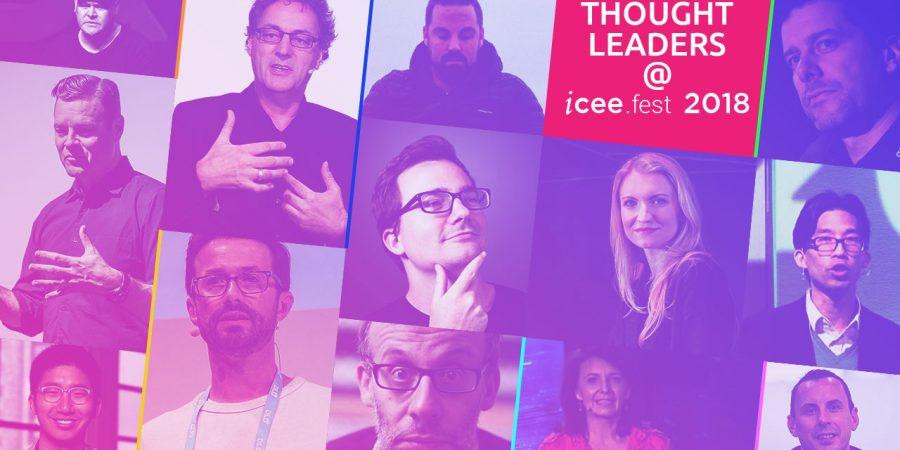 Speakerii independenți pe care îți recomandăm să nu îi ratezi sunt listați aici.
 5. De ce ar trebui să vii?
Pentru că economia trece prin transformări profunde generate de explozia tehnologiei si a consumului tot mai crescut de digital.
iCEE.fest e o oportunitate unică pentru un upgrade rapid, o doză concentrată de know-how structurat corespunzător, de specialisti cunoscuți pe fiecare specializare în parte.
6. Cât costă biletul?
 De 3-4 ori mai puțin decât la orice eveniment similar din Europa :)
Pe lângă biletele care oferă acces la toate zonele din festival, există si bilete mai ieftine, specializate pe domenii.
Pentru decizia corectă îți recomandăm doi pasi: 
PASUL 1: Să consulți cu atenție AGENDA iCEE.fest 2018 – atenție, sunt mai multe scene! 
PASUL 2: Să alegi biletul potrivit, în funcție de prezentările si workshopurile de pe fiecare scenă.
Oferta completă este listată aici.
7. Care e atmosfera la festival?
 E mai simplu să îți răspundem cu un scurt video, de doar 1 minut si jumătate:
Gata! Te asteptăm! ;)
Pentru orice nelămuriri sau oferte personalizate (există discounturi pentru mai mult de 5 bilete comandate) ne găsesti si pe Facebook.
 PS. E bine să decizi rapid.
Începând cu 1 iunie, biletele rămase - în cazul în care nu vom fi SOLD-OUT, cum s-a întâmplat anul trecut - se vor scumpi.