There are just 8 days left until a historic glasshouse, a 151-year-old heritage building, and an urban garden in the heart of Bucharest will become a laboratory for ideas and experiments around the theme of silence. Under the distinguished patronage of the European Parliament, the multidisciplinary UNFINISHED festival will take place from September 22nd to 24th at the House of Ideas (Casa Universitarilor - 46 Dionisie Lupu Street). September 15th marks the last day for those interested to apply for festival participation: apply.unfinished.ro.
Only 3141 individuals will be selected to participate in the eighth edition of the UNFINISHED festival, where they will have the opportunity to enjoy experiences, conversations, artistic moments, installations, wellness sessions, along with renowned gatherings around the table, wine tastings, and fireside discussions for three days.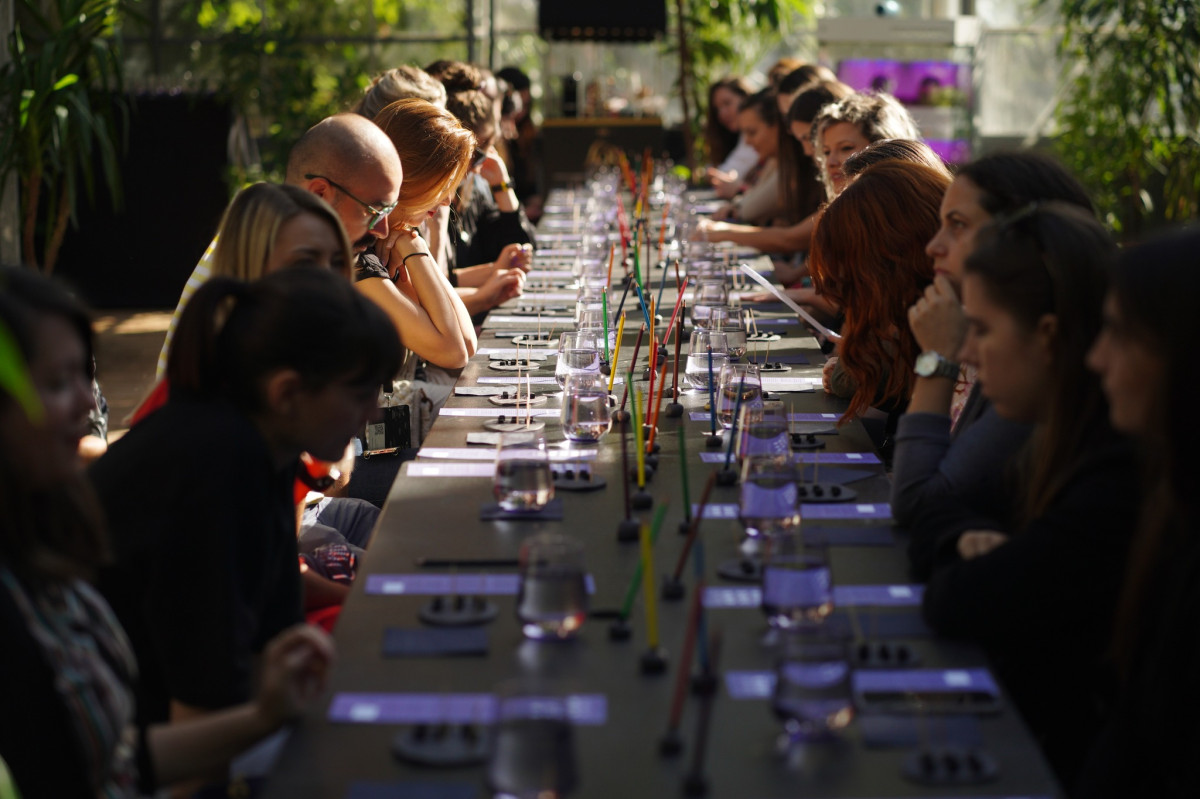 SILENCE: the theme of this edition:
Silence will be the red thread throughout the festival, with speakers and artists exploring the theme from their respective domains.
Capucine Gros, the artistic director of the UNFINISHED festival, stated, "Silence has become increasingly present in our conversations, and we have realized that it is connected to many aspects of life that we want to address: silence in relationships (intimacy, secrets, taboos, work relationships), silence in power dynamics (censorship, protest, strikes), silence in technology (algorithms, artificial intelligence), silence in meditation and yoga. There are many types of silence, and we certainly won't be able to address them all, nor do we have all the answers, but we can create an intentional space for listening."
What can you experience at UNFINISHED?
Some guests will directly address silence, such as journalist Anelise Borges (FR), who will speak about the futility of words in the face of harsh reality, or historical photographer João Paulo Barbosa (BR), whose work revolves around expeditions in quiet landscapes. Others will metaphorically approach the festival's theme, like human connections expert Lakshmi Rengarajan (US), who reimagines how we go on dates later in life, or Ligia Giatti (BR), who will discuss work and leadership.
Some will employ creative strategies to break the silence between us, such as Topaz Adizes (MX) and the spoken poetry duo Griot (US), who will catalyze unexpected conversations among participants.
Others will take a practical approach to the theme and translate silence into workshops like the upcycling session led by designer Alexe Popescu (RO), or the t-shirt and tote bag personalization workshop for participants to breathe new life into their existing items and engage in a sustainability dialogue.
Avisek Majumdar (IN) will lead extended yoga sessions designed to reach inner peace. Musicians and DJs will play with silence (or its absence) in their own unique ways, and choreographer Rafaela Sahyoun (BR) will prepare six dancers to express themselves through their bodies rather than words.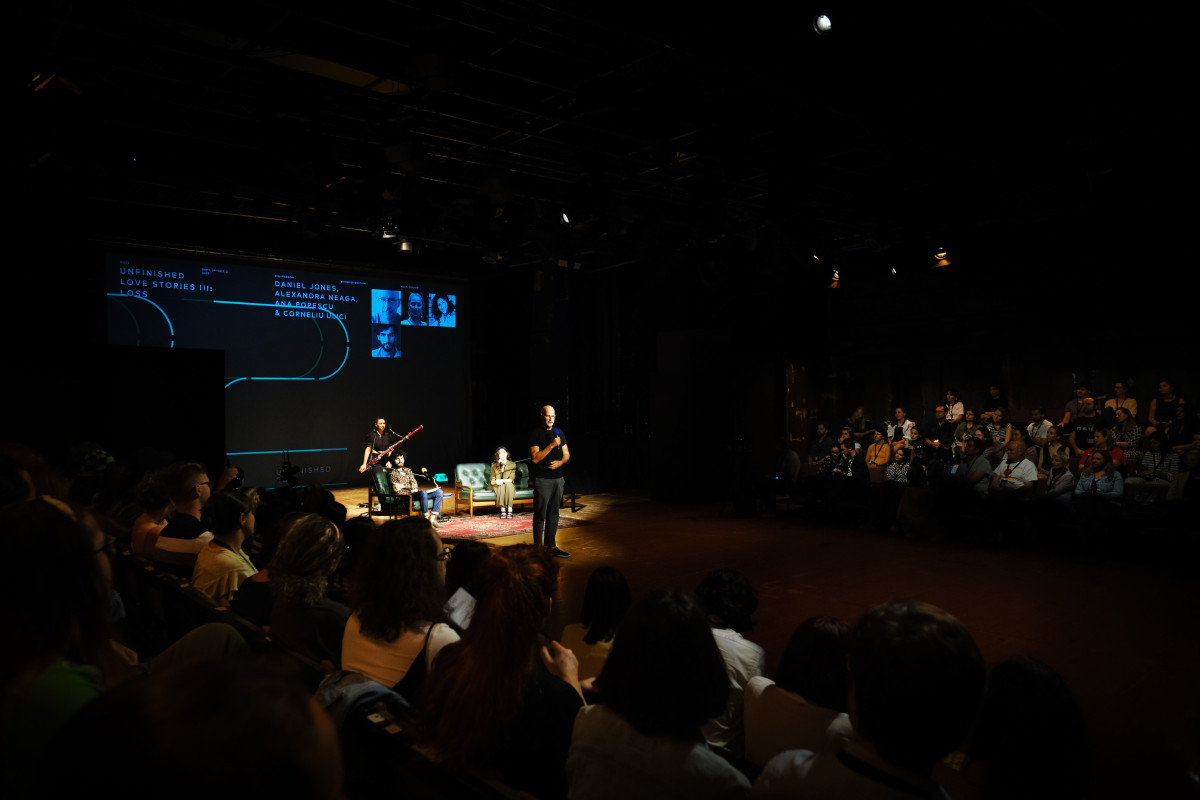 Strategic partners: Banca Transilvania, Orange, The Minister of Culture
Sponsors: Kaufland, Metaminds, OMV Petrom, Grohe, Miradex, eMAG, IQOS, Zebro, Jameson Irish Whiskey, Pepsi, Eisberg, Kozel
Partners: Universitatea din București, Primăria Municipiului București prin ARCUB, Cărturești, Ambasada Braziliei, Institutul Guimarães Rosa, Leroy și Asociații, British Romanian Chamber of Commerce, 360 Revolution, Bivolul, Voxility, Project 1
Media Partners::  PRO TV, Hotnews, IQads, Republica, Ziarul Metropolis, G4Media, Igloo, Rock FM, Glamour, Agerpres, The Woman, Adevărul Weekend, Zile și Nopți, Zelist
Held under the high patronage of the European Parliament, UNFINISHED is the first multidisciplinary festival in Romania and was created by the Eidos Foundation as an experience in continuous evolution. Since 2016, Unfinished has had over 250 guests including Pixar co-founder Alvy Ray Smith, Louis Vuitton menswear artistic director Virgil Abloh, award-winning artist Marina Abramovic, Obama administration digital strategist, musician Nicolas Jaar and Esther Perel, the most famous psychotherapist specializing in couple relationships.