Terasa digitala Orange de la ADfel 2013 nu a insemnat doar un loc de relaxare cu sezlonguri si umbrelute, ci si un spatiu in care am putut sa exploram cele mai performante servicii Orange.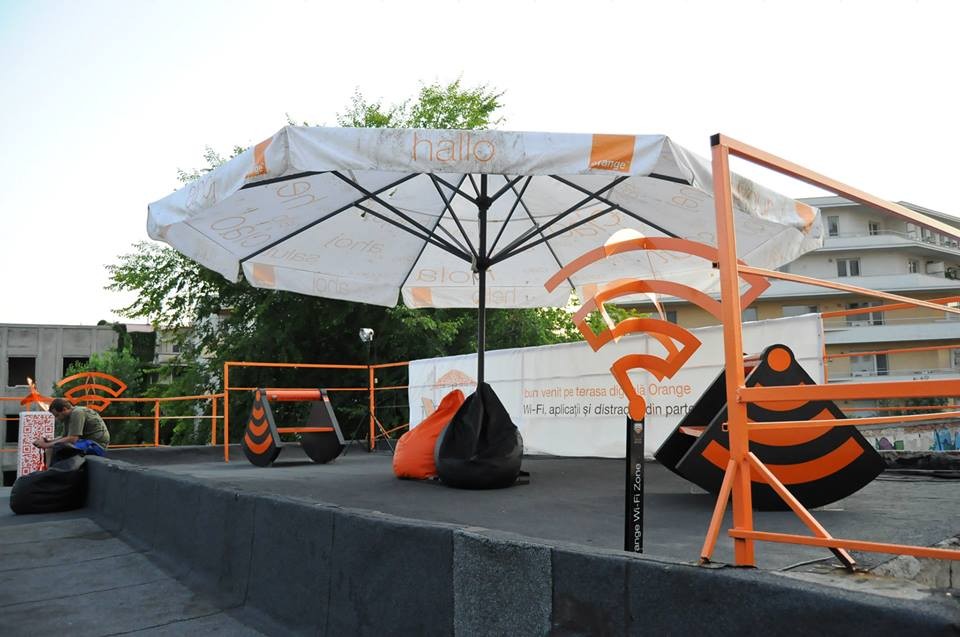 Fiecare cladire de pe terasa avea asociat un QR code care, odata scanat, iti descarca pe gadget aplicatia Orange asociata: Contul meu, Orange Travel, Orange film, Fotbal Info, Orange Explorer, Clever Taxi, TV live pe mobil, Orange Cloud, Deezer.
Asadar ne-am facut planuri de vacanta, am cautat urmatoarele filme care intra in cinematografe, am ascultat muzica noua, am vorbit despre fotbal si ne-am chemat taxiuri tarziu in noapte. Toate pe internetul wireless gratuit oferit de Orange in Fabrica.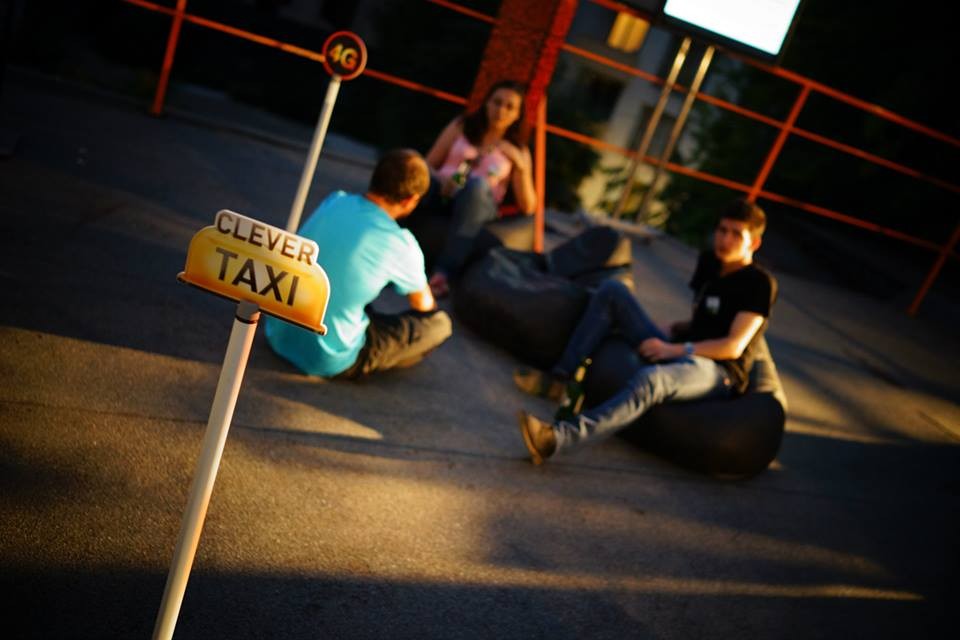 Mai multe fotografii de pe terasa digitala Orange de la ADfel gasiti in albumul de pe Facebook.
Activarea Orange a fost creata si implementata de Publicis.
Echipele implicate in proiect sunt:
Din partea Publicis: Silviu Nedelschi (Group Creative Director), Laura Leonte (Copywriter), Gabriel Gherca (Art Director), Romulus Petcan (Copywriter), Alina Vija (Senior Account Executive), Daniel Raicea (Head of Orange Department), Elis Iaia (Digital Planner), Ciprian Frunzeanu (Digital Art Director) si Bogdan Voina (Account Manager);
Din partea Orange: Stefania Roman (Communication Specialist), Flavia Cozma  (Communication Specialist) si Mirela Bosoi (Head of Brand and Communication).
Din partea IQads: Marin Preda (Business Developer), Monica Dudau (Senior Project Manager), Cristi Avram (Senior Project Manager), Corina Pirva (Project Manager), Emil Truta (Junior Project Manager), Sonia Ardelean (Coordinating Editor), Anca Pantus (Editor), Ionut Maxim (Editor), Mihaela Craciunescu (Editor), Ioana Mihai (Project Manager), Diana Gandila (Audio Video Coordinator), Livia Plamadeala (Graphic Designer), Bogdan Grigore (Photographer).
Orange este unul dintre brandurile care au adus spiritul neconventionalului in cadrul ADfel. Evenimentul de branded entertainment este organizat de IQads si a avut loc pe terasa Fabrica (Str. 11 Iunie, nr. 50, Bucuresti), intre 12-18 august. Gasesti mai multe detalii despre evenimentele din cadrul ADfel pe Facebook.com/IQads si pe IQads, in sectiunea de stiri despre ADfel 2013.
Partenerii media ai evenimentului sunt 24-FUN, Metropotam, Catavencii, Orasul Meu, 220.ro,Tataia, All Hollow, VICE, HipMag.ro, Times New Roman, Revista de Povestiri, Mixtopia, Realitatea.net, The Institute, SUB25, Money, BestJobs, The Chronicle si Radio Guerrilla. ADfel este organizat cu sprijinul Euromedia, Trade Media, 360Revolution, Carturesti, Elevate, MVcom si AdProduction.