TEDx or the meeting place of inspired thinkers, who come to spread ideas. It is a well-known event across the world, but in Romania TEDx event has a limited awareness. The communication objective was to raise awareness about an upcoming event held by TEDx Bucharest.
Campaign Summary
The idea? To attract people to the event depicting them the beauty of a speech. And showing it, literally. For the first time, TEDx used technology to shape speeches into real works of art. Using the latest Kinect technology, we developed an application that creates real time action paintings, by tracking moves and gestures during speeches.
Results
The event attracted hundreds of attenders and the tickets for the event were sold out in just one week. The campaign has generated a huge buzz in social media and traditional media, increasing the TEDx Bucharest awareness.
Board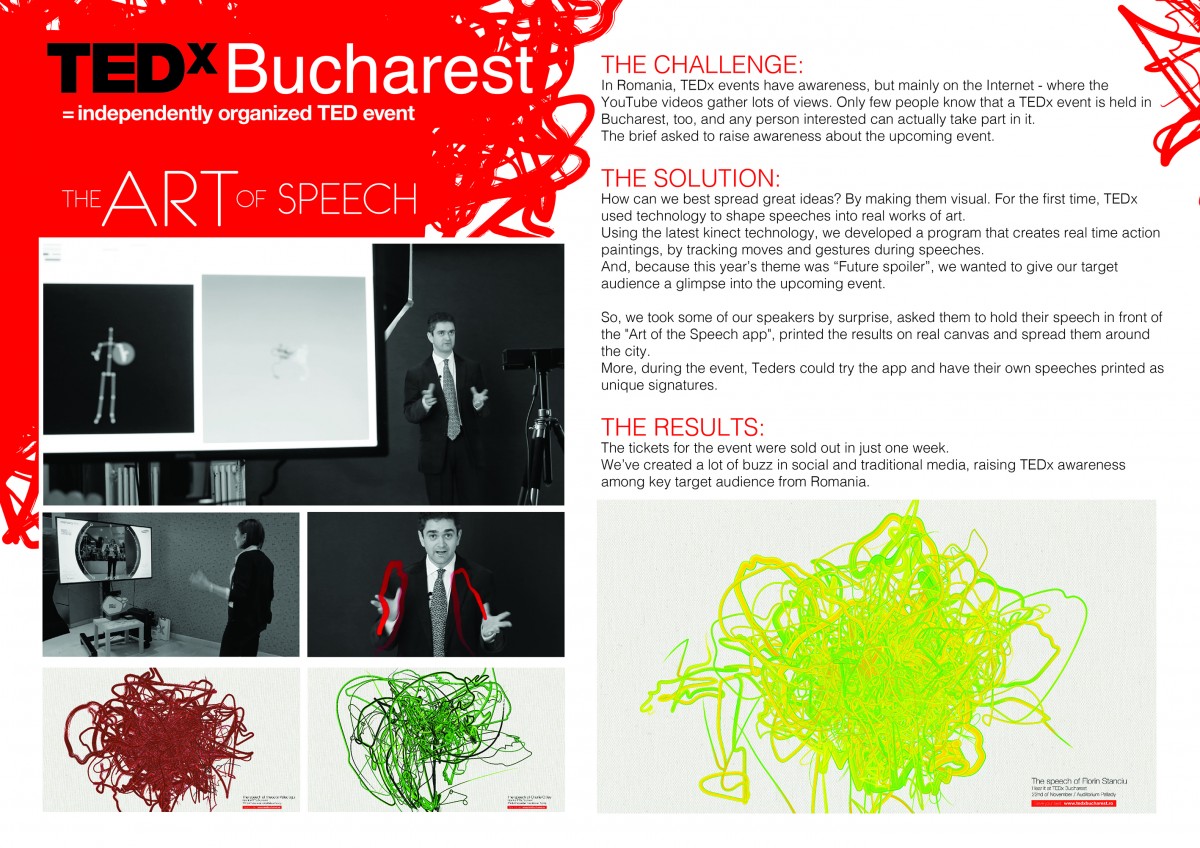 Case Study
INFO:
Project title: The Art of Speech
Brand: TEDxBucharest
Client: TEDxBucharest
Credits
Agentie: Mercury360
Liviu Turcanu / Creative Director
Mihaela Coman / Copywriter
Ionut Rusu / Art Director
Denisa Boeru / Account Manager
Georgiana Floroiu / Account Executive
Casa de productie: MindTreat
Andrei Pana / Developer
Andrei Stanescu / Developer
Costin Dragomir / Developer