FIBRA #2 a venit si a adus in spotlight cele mai misto campanii si cei mai misto publicitari. I-a urcat pe scena, le-a acordat premii de la Bronze pana la Gold si s-a asigurat ca toti ii vom tine minte pana la urmatoarea editie. Printre trofeele care antrenau bicepsii castigatorilor s-au numarat si acelea rezervate castigatorilor Young FIBRA, competitie adresata tinerilor creativi cu varsta pana-n 30 de ani sustinuta la aceasta editie de catre Telekom Romania.
Dupa pregatirile de rigoare, undeva pe la sfarsitul verii, dadeam drumul competitiei, in care puneam la treaba noile generatii de creative, cu brieful care cerea asa: declinarea creativa (si cat mai nonconformista) a celor 30GB bonus inclusi in oferta prepay de 5 euro. Bineinteles, cu cateva limitari de tipul "implementabil in Romania" si "buget maxim de 50.000 euro", dar si cu o portie zdravana de inspiratie - tot cam 30GB de muzica, articole, arta, reclame si documentare.
In ideea de a oferi participantilor un supliment de observatii valoroase privind inscrierile, am luat la intrebari juriul nostru local format din Alin Marghidanu (Group Creative Director) si Victor Stroe (Head of Strategy and Associate Director) din partea Leo Burnett Romania, si Oana Ioja (Brand & Communication Expert), Andra Miulescu (Brand & Communication Specialist) si Ciprian Postelnicu (Supervisor Media) din partea Telekom Romania. In mare, ne-a raspuns toti la unison: vrem idei curajoase, indraznete, iesite din comun, dar sa fie pe brief.
Cu aceste ganduri, am purces pe urma participantilor, luati cate unul sau pe echipe, dupa caz. Ne-au zis despre brief si abordarile lor urmatorii: Mihai Sighinas; Alexandru Stan; echipa Bogdan Apetrii si Georgiana Bobu; Ionut Rusu; Mihnea Gheorghita; Bogdan Petean; echipa Alin Cracana, Gabi Teclas, Vlad Boerasu si Roberto Coica; echipa Iulian-Andrei Apostol, Alin Ciocoiu si Ioana Marinescu si, tot in formula extinsa, Ana Rinderu si Adina Popescu.
Cu 35 de ore inainte de inchiderea sesiunii de inscrieri, in ultima sambata, am dat sfara-n online. Simteam noi miros de cafea si weekend, dar si de creativi intarziati. Eh, si cine n-a inscris in deadline asa a ramas. Caci noi eram de a doua zi cu gura pe public sa voteze. Odata calculate media dintre notele juriului local si voturile publicului, am pus mana pe shortlist, Top 10-le Young FIBRA #2, decis ulterior de juriul international.
Emotii, emotii, emotii. Pana pe 17 noiembrie, cand s-a intamplat Gala Premiilor FIBRA. La care o parte din finalisti au ajuns cu Black Cab-ul, urmand sa poposeasca pe un covor magenta - Magenta Fame Carpet - cum l-am numit, caci era format din stelute cu numele lor, ca pe Hollywood Boulevard.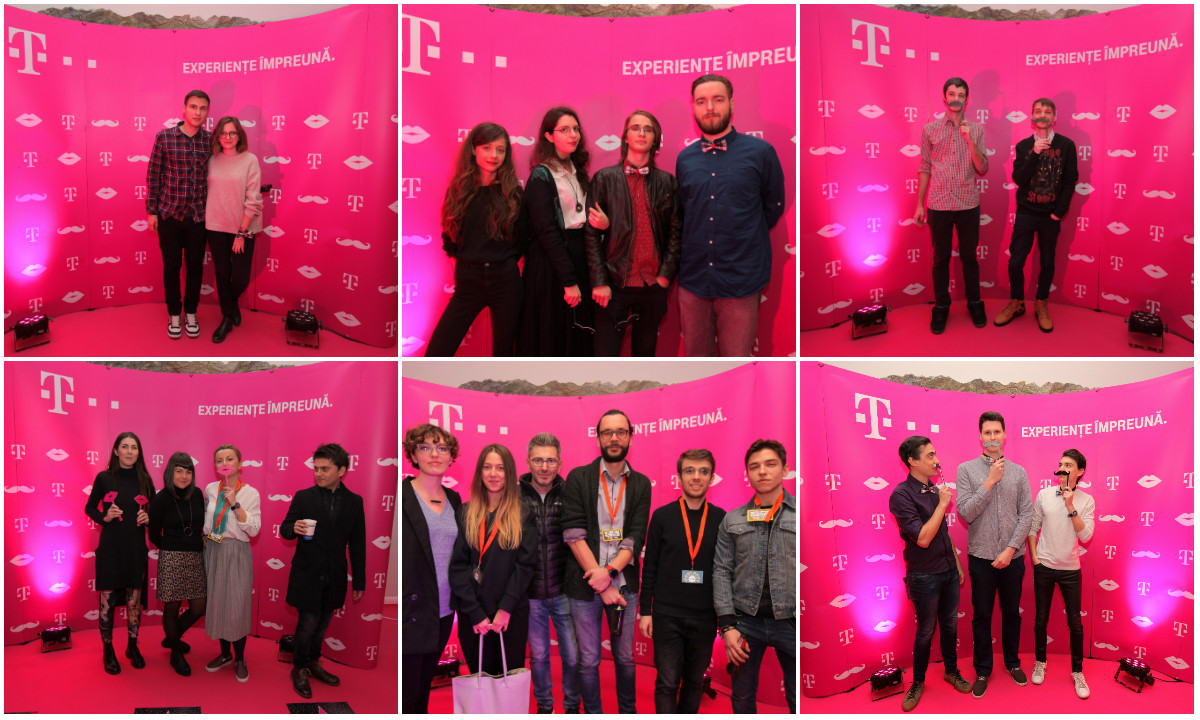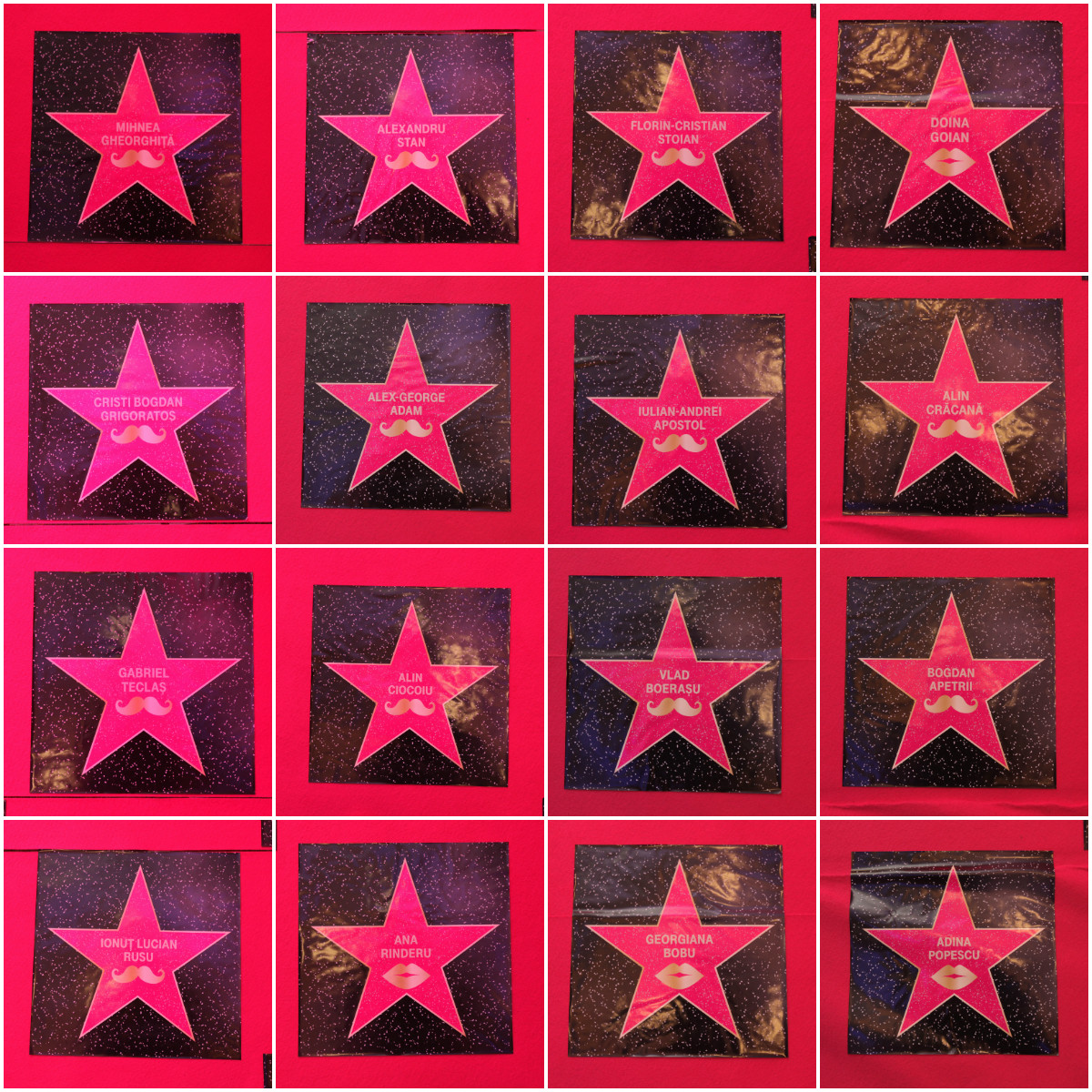 A inceput si Gala, iar bliturile s-au transformat in aplauze. Seara de premiere a castigatorilor a debutat cu anuntarea premiilor Young FIBRA, lucru de care s-a ocupat Ruxandra Rau (Brand & Communication Strategy Director, Telekom Romania).
Si-au urcat, pe rand, Bronze, Silver si Gold: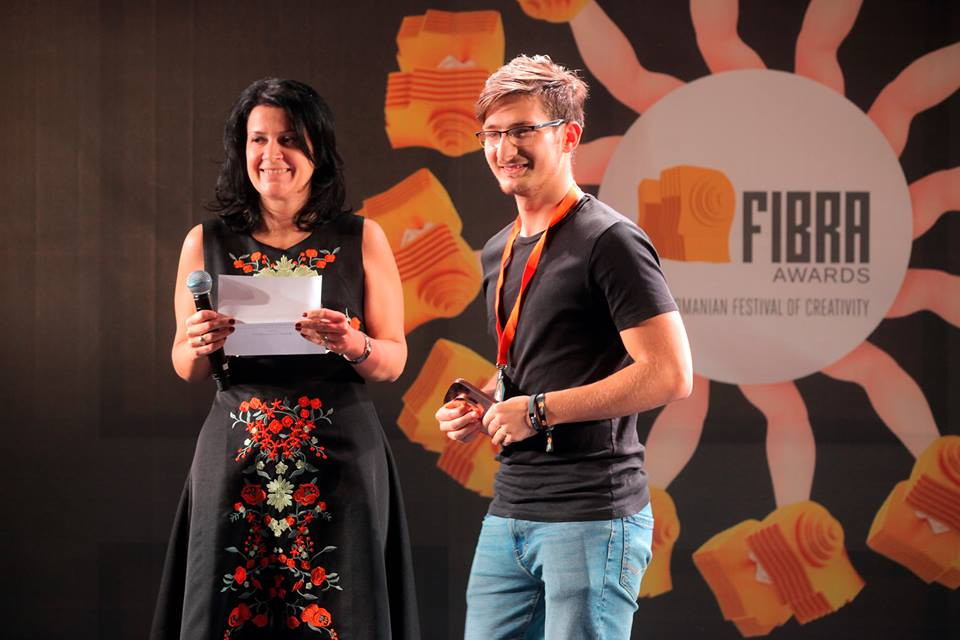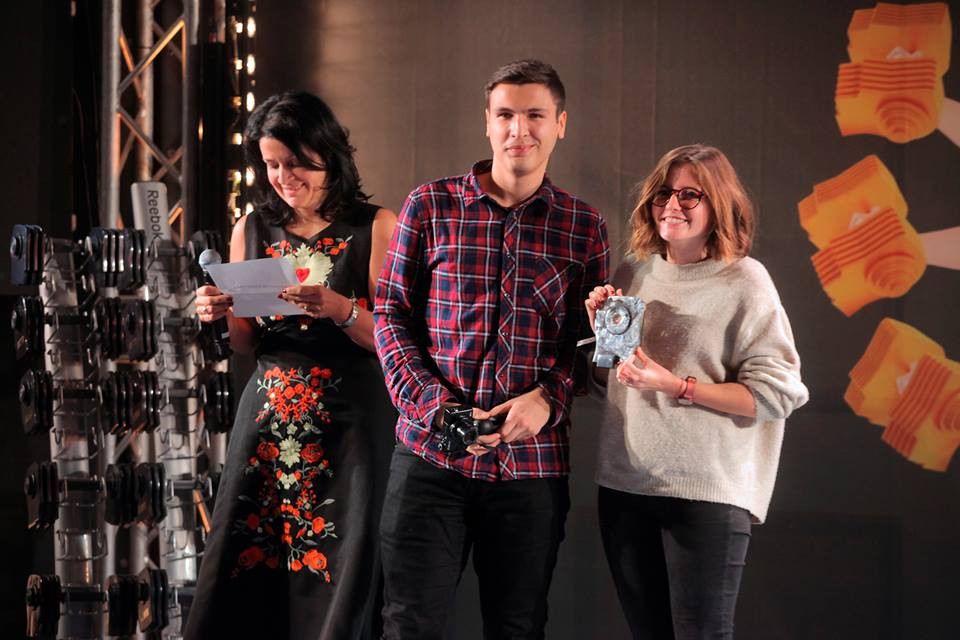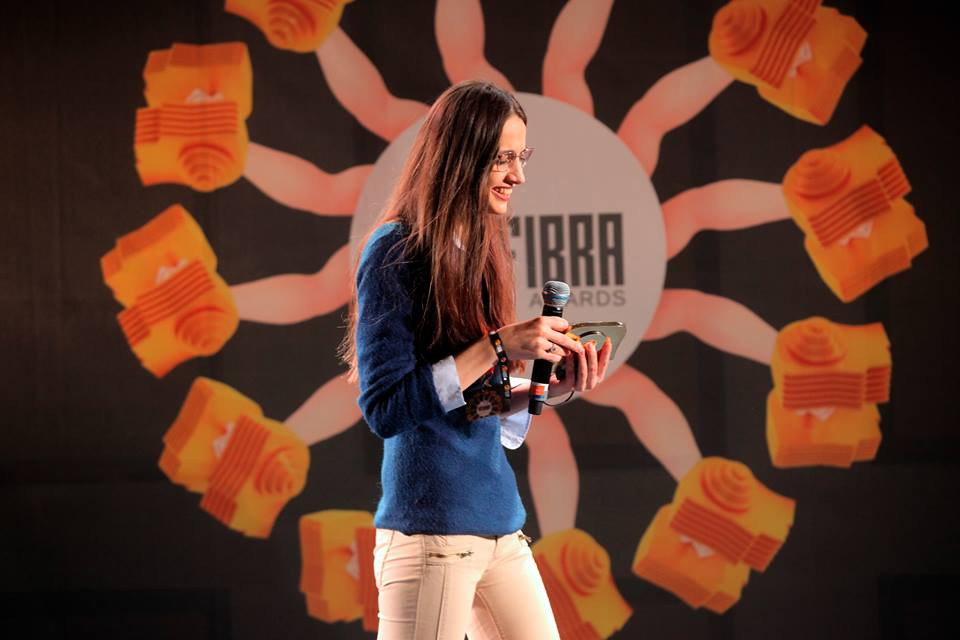 Ne-am bucurat impreuna cu ei, apoi ne-am intalnit pe holul plin de la Caro pentru discutii si inca niste poze. Asa ca, va invitam sa descoperiti versiunea foto a Young FIBRA x Telekom:
Declaram, asadar, (si) aceasta editie Young FIBRA un succes. Mai facem!