Știi și tu că serile petrecute alături de prieteni nu sunt neapărat însoțite de inspirație culinară. Ce-ai zice dacă ți-am spune că e ușor să fii magician pentru cei dragi la tine în bucătărie? În cea mai recentă campanie de PR și Social Media, Bonduelle și-a îndemnat fanii să pună magie în farfurie cu un ingredient secret – mixurile de legume și monolegumele Bonduelle Vapeur. Prin metoda brevetată Bonduelle Vapeur, legumele sunt răsfățate la aburi și congelate imediat, ca să ajungă în farfurie (puf!) după ce le-ai gătit DOAR 3 MINUTE. Așa că ce să fie Vapeur, dacă nu magie?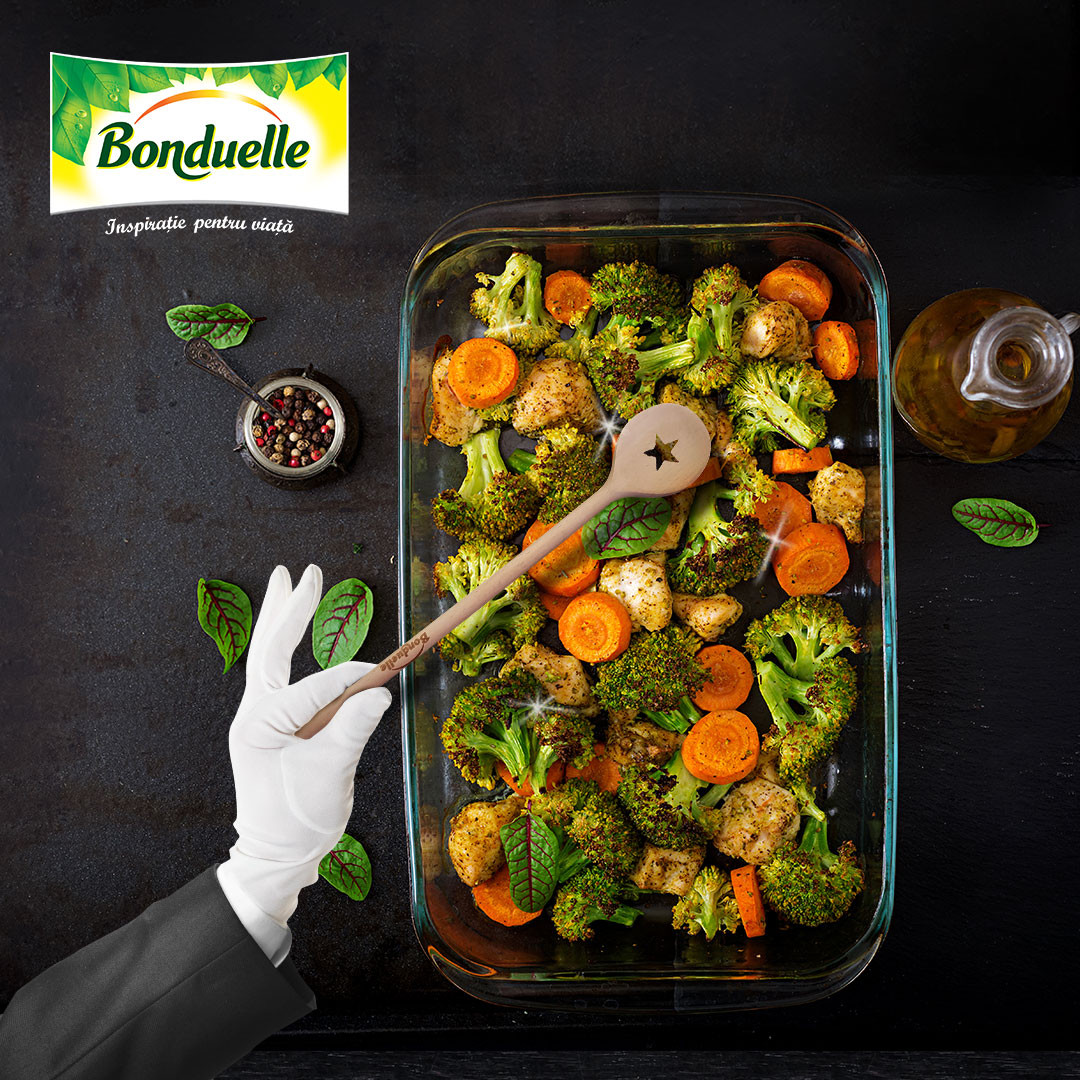 "O prietenă care pregătește aperitive à la restaurant, cu ce găsește prin frigider sau o bunică care face cartofi prăjiți la minut, cum nu ai mai mâncat și nici nu o să mai mănânci nicăieri. Chiar de la insight-ul ăsta am plecat: fiecare dintre noi știe mici magii de bucătărie sau are pe cineva care face astfel de trucuri și pune pe masă un super preparat. Iar Bonduelle Vapeur fix asta este: magia prin care iei legume congelate, pregătite la aburi, le gătești 3 minute, adaugi un sos sau niște paste și le transformi în ceva ce îi lasă bouche bée pe spectatorii de la masă",  spun Olivia Spânu (Senior Copywriter și Tiberiu Papa, Senior Art Director).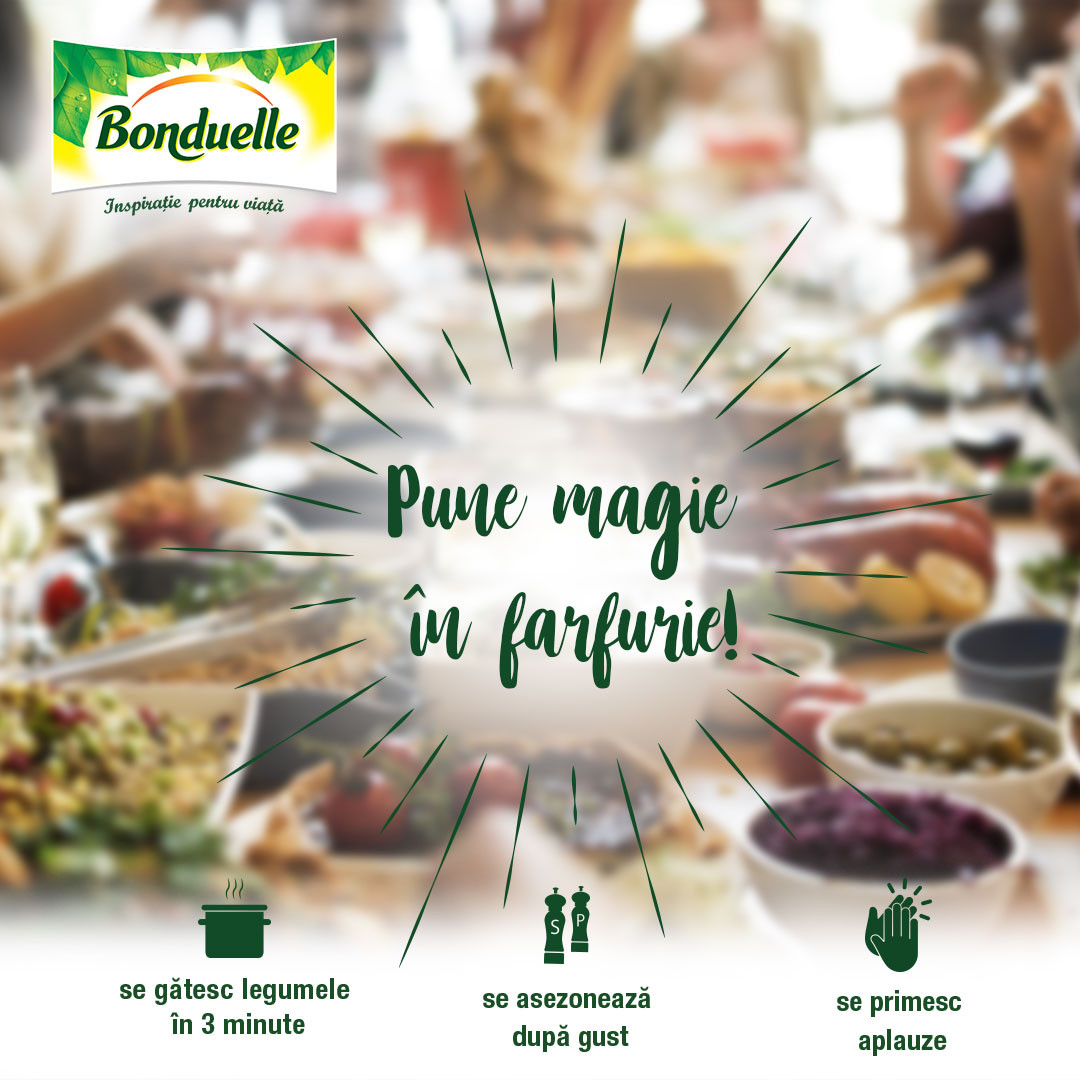 Încă de la începutul campaniei, Bonduelle și-a încurajat fanii din Social Media să povestească ce rețete au pregătit în mai puțin de 3 minute, iar aceștia au putut câștiga, prin tragere la sorți, o trusă de magie pentru bucătărie. Îndemnul a ajuns și la influencerii din online, printr-un kit care a inclus toate ingredientele necesare realizării unui dish delicios și rapid, dar și un joben magic în care au găsit mixurile Bonduelle Vapeur. Aceștia au împărtășit cu fanii rezultatul, primind aplauzele lor.
De asemenea, campania a fost susținută de Dana Rogoz care a pregătit pentru fani o serie de video-uri amuzante, în care a gătit rețete savuroase, folosind legumele pregătite la aburi Bonduelle Vapeur. O altă surpriză pentru fanii din Social Media este takeover-ul făcut de Dana pe contul de Instagram Bonduelle, unde a pregătit diferite postări cu trucuri culinare, care să ajungă direct la inimile fanilor.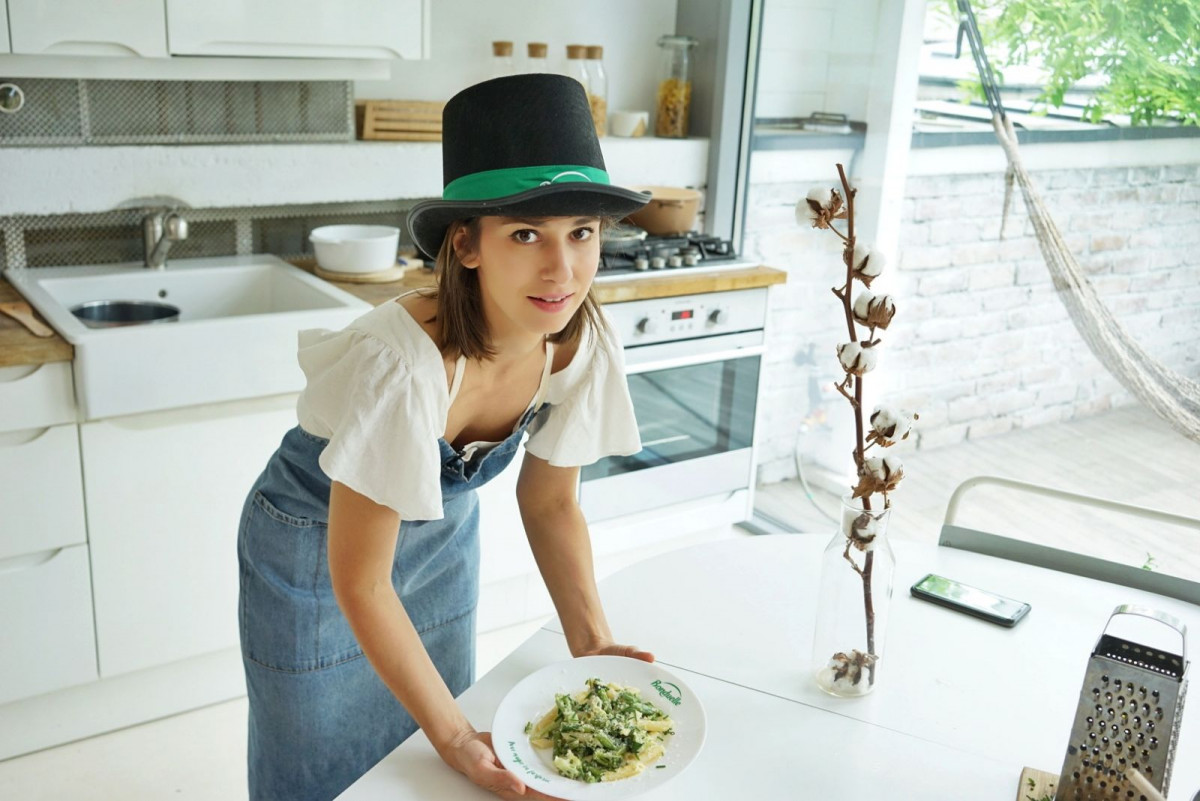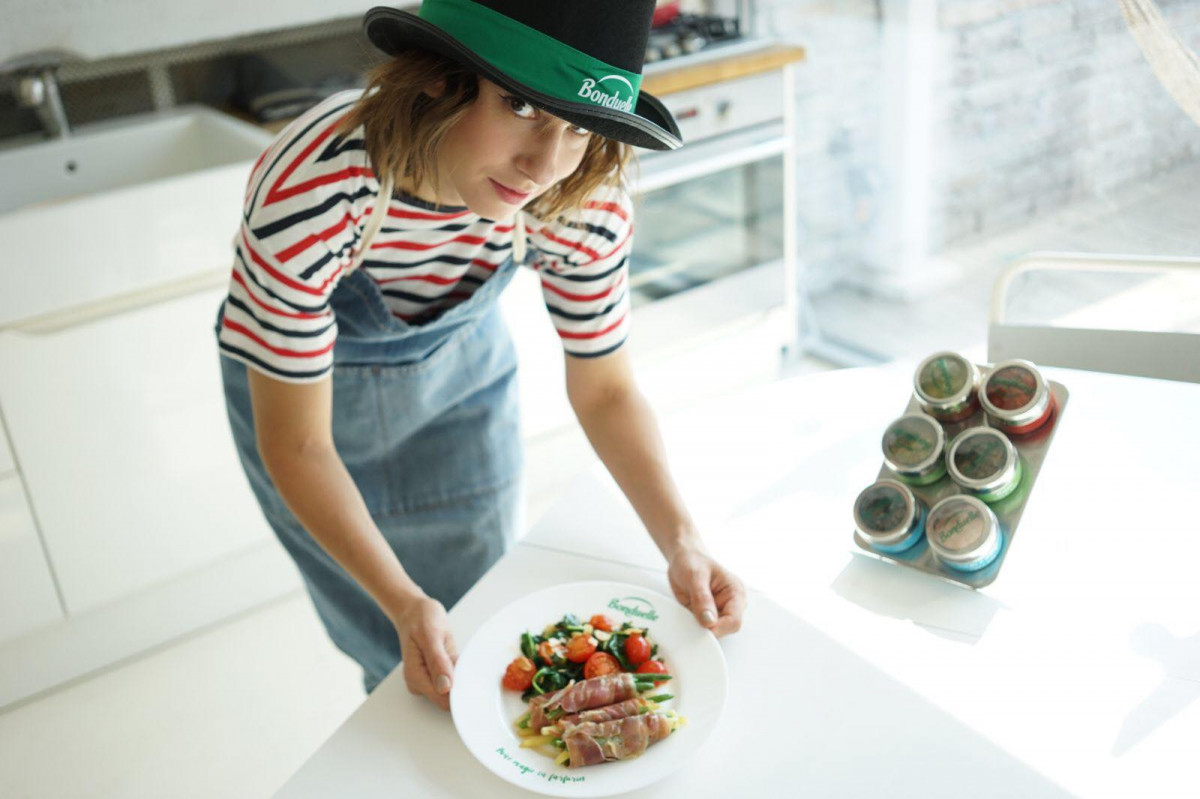 În marile magazine, fanii au fost invitați de brand la degustări, prilej cu care au aflat și de ce ingrediente au nevoie pentru prepararea, în doar câteva minute, a unor rețete delicioase. Cei care și-au dorit propria trusă de magie în bucătărie au fost invitați să învețe câteva trucuri și să o câștige.
"Prin noua campanie, ne-am propus să le oferim consumatorilor o experiență culinară surprinzătoare, arătându-le cât de simplu este să obții un preparat reușit. Magia gamei Bonduelle Vapeur constă în faptul că transformă legumele într-un spectacol de mâncăruri pline de culori, sănătate și savoare. Și totul în doar 3 minute. Cu ajutorul acestei magii, îndemnăm pe toată lumea să se bucure mai mult de timpul liber și de întâlnirile cu cei dragi", adaugă Roxana Nănescu (Brand Manager Bonduelle și Monica Dima – Head of Marketing and Communications Balkans).
Ca inspirația să fie completă, pe site-ul Bonduelle vizitatorii au la dispoziție o colecție bogată de rețete simple care pun în valoare gama Vapeur, dar și alte produse din portofoliul brandului.
Echipele participante în cadrul proiectului:
Echipa Bonduelle: Roxana Nănescu – Brand Manager Balkans, Monica Dima – Head of Marketing and Communications Balkans, Ukraine, Caucasus, Middle Asia, Cătălina Cârstea – Trade Marketing Manager Balkans, Diana Coleff – Trade Marketing Manager, Diana Bibina – Marketing Assistant
Echipa FCB Bucharest: Claudiu Dobriță – Creative Director, Olivia Spânu – Senior Copywriter, Tibi Papa – Senior Art Director, Miruna Anton – Junior Art Director, Oana Nedelea – Strategic Planner, Anca Duță – Account Manager, Silviu Clinciu – Account Executive, Alina Ștefan – PR Director, Alexandra Cărăbuși – PR Executive, Gabriela Pricob – Production Manager, Ionuț Stan – Production Executive.