Vineri seara au fost anuntate campaniile castigatoare ale celei de-a 7 a editii a IAB MIXX Awards România. Anul acesta, in concurs s-au inscris 28 de agentii (atat digitale cat si media, independente sau parte a grupurilor internationale, precum si publisheri - pentru prima data) si cele mai disputate premii inregistrandu-se la categoriile: Best Brand Campaign, Best PR Campaign si Best Content Marketing Project, - subliniind astfel si evolutia industriei de publicitate, catre o mai mare atentie acordata continutului, ca baza definitorie a unei relatii de lunga durata cu clientul.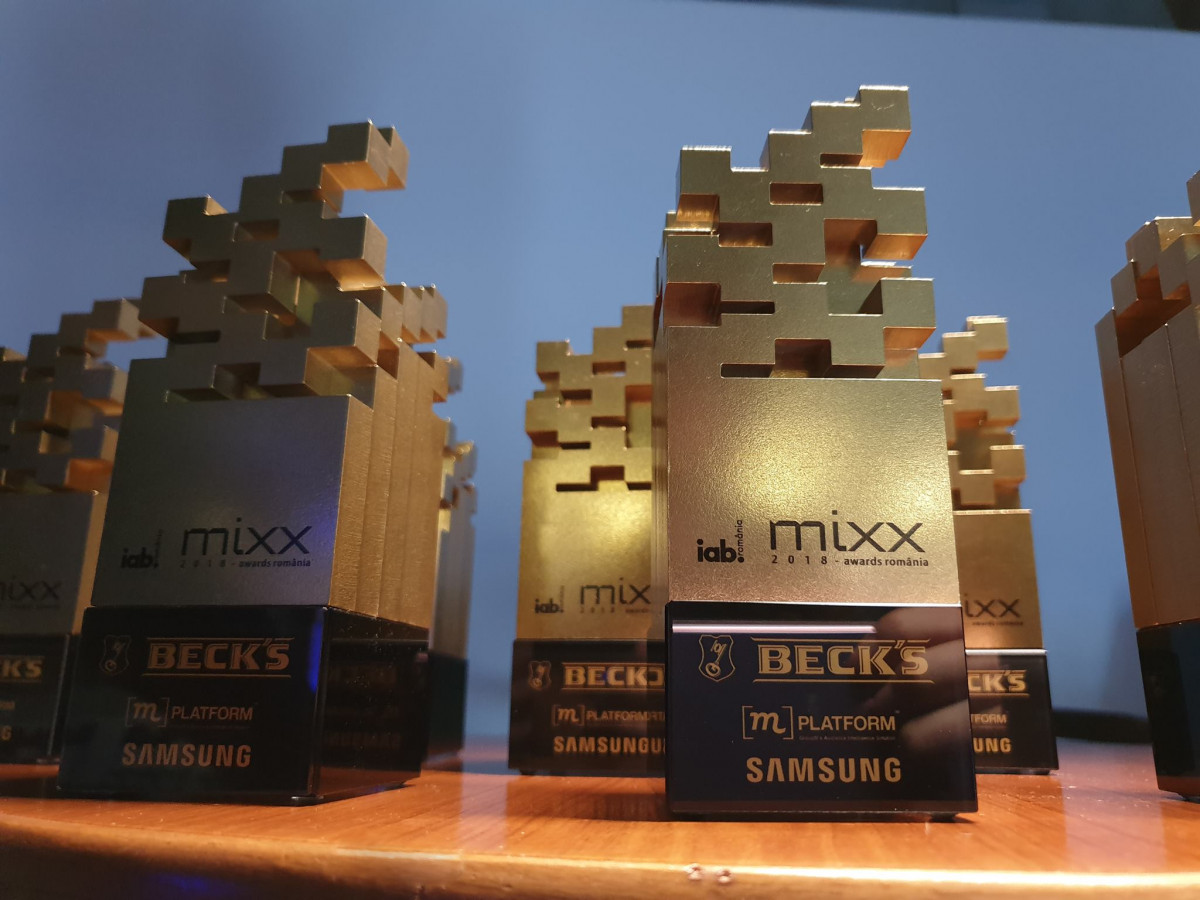 Câștigătorii IAB Mixx Awards 2018, sunt:
Best Brand Campaign: Manifesto .calif - Agentie: Mainstage; Client: Calif
Best Performance Campaign: Product launch Samsung Galaxy S9|S9+ - Agentie: Starcom; Client: Samsung Electronics Romania
Best Native Advertising campaign/project: Sandwich and off you go - Agentie: Ringier Romania; Client: Hochland
Best Video Campaign: SUPER TOP – Glet Rich or Die Tryin' - Agentie: Friends TBWA client: Saint-Gobain Rigips Romania si The 2 Million + Department. A 24 hours Facebook Live Celebration – Agentie: Jazz Communication; Client: LIDL Romania
Best Content Marketing Project: Felicitari! Au castigat! - Agentie: First Content Studio; Client: Delaco
Best Digital PR Campaign - Cronicari digitali - Agentie: Zaga Brand; Client: Institutul National al Patrimoniului
Best Social Media Campaign - Samsung Live Museum: Agentie: Centrade Integrated; Client: Samsung Romania
Best Interactive Experience - H.ELL Cyber Cursed - Agentie: Kinecto International; Client: Bitdefender
Most Experimental and Innovative Campaign:Uncut - Agentie: Kinecto International; Client: Greenpeace -
Best Mobile Campaign: Cornetto mini-game: Agentie: Mindshare; Client: Unilever
Elementul de noutate la IAB MIXX Awards 2018 din România a fost adus de V8 Interactive, agenția care s-a ocupat anul acesta de imaginea și de campania de promovare a festivalului, și a constat în faptul că au intrat în competiție și ideile/campaniile nefăcute, din motive diverse, dar a căror implementare s-ar fi dovedit a fi de succes. Castigatoare la acesta categorie a fost campania Bravest Man in Romania inscrisa de agentia Wavemaker.
Campania Uncut pentru Greenpeace si-a adjudecat de asemenea si trofeul Best Digital MIXX 2018.
Castigatorii IAB MIXX Awards vor fi recomandati pentru competitia internationala - IAB MIXX Europe 2019, care va avea loc in cadrul evenimentului INTERACT de la Varsovia, in iunie anul viitor.
Sponsorii IAB MIXX Awards Romania 2018 sunt: Beck's, Staropramen, mPlatform, Renault Romania, Samsung Romania, Cramele Averesti, Tchibo, Aqua Carpatica, Stalinskaya,
Parteneri logistici: V8Interactive si Mercury 360
Parteneri media: Ringier, InternetCorp, ProTV, RCS&RDS, ThinkDigital, ArboMedia, 2Performant, Netgeo, Femeia.ro, Cosmopolitan, IQads, Pagina de media