Once, a student came in Romania for a holiday and made a pen pal in Bucharest. This could be the beginning of a story. It is. It's the story of Gareth James Brookes, a screenplay and TV writer born in Liverpool, but established in Romania. Because, as he says it, "it was meant to be."
When writing, the question in his mind is "what if?", which explains the notebook he carries around all the time, and fuels, later on, this question in the audience's mind: "what's going to happen next?". It's a mark of a good story. As meaning, emotion and structure, are.
Gareth will soon conduct a workshop called The Story Road, in Bucharest. As he puts it, he's rather an enabler than a trainer, who wants to create an immersive experience for the participants. It's designed for the "wanna be better" writers, vloggers and so on, but can also work for the HR responsibles, who want to surprise their employees. The workshop is a one-day event and it will take place on March 28, @Lucrativ.
Read along to find the words Gareth associates to his favourite screenwriters, the way he sees Romanians as characters and the differences between stories in art and stories in advertising.
The creative process
I try to be as visual as possible, scenes, characters and moments playing out in my mind. After all, screenwriting is a visual medium first and foremost. And to a point, to write as economically as I can, only laying down what's necessary.  And I'd guess I'd also say that my 'style' is ironic. 
I write in a favourite café-bar near to where I live. Some background music and the hum of conversation I find comforting. Silence distracts me…
One constant question is always in my mind, "What if..".  I keep a notebook by my side to note down anything that pops into my head.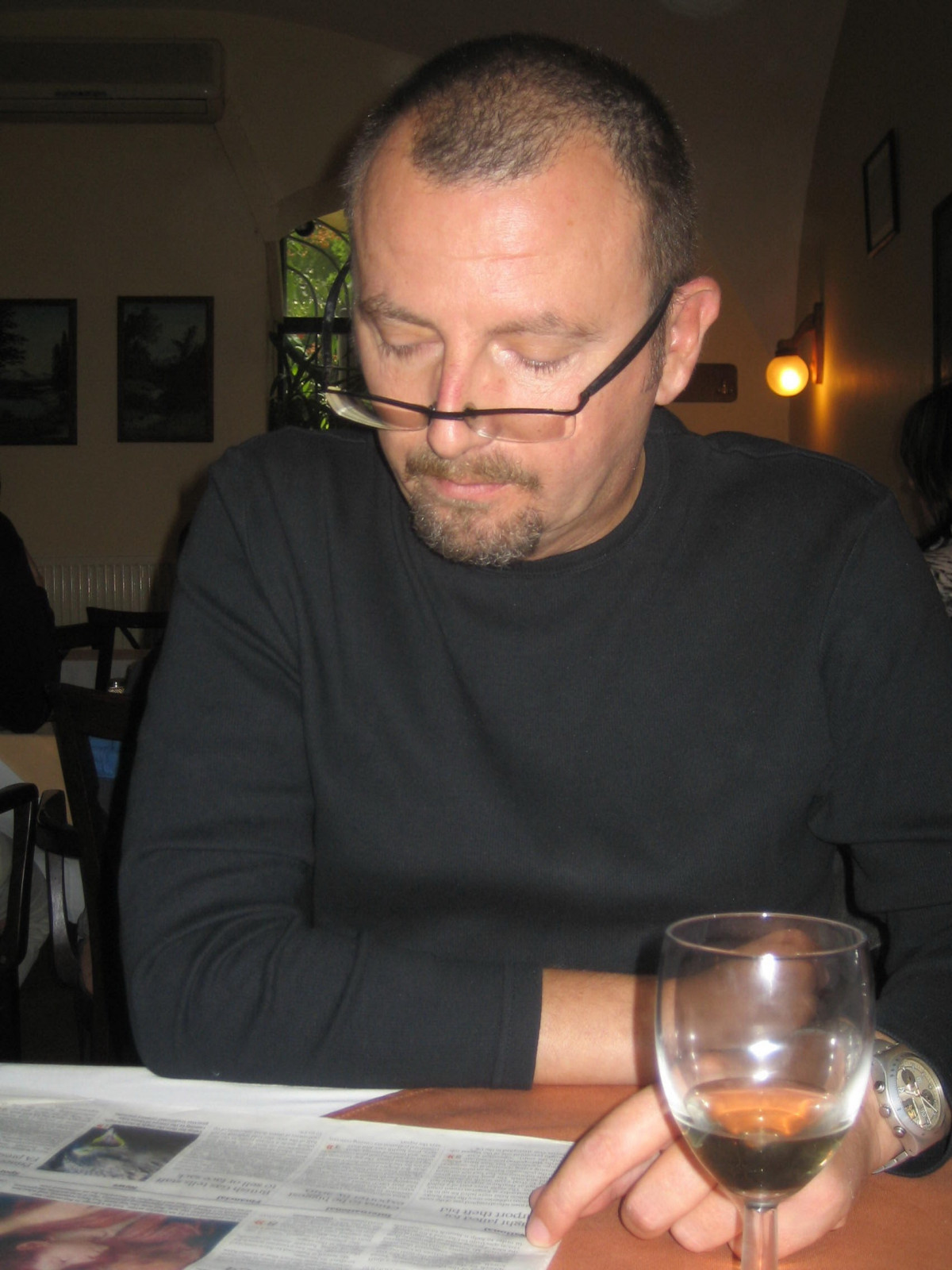 Facing the blank page
With a terrified look on my face.  No, I have a ritual like many others of prevaricating for as long as possible – another coffee, check the mail.  But before I do start on page 1 of a new project, I'll have a mass of notes already prepared, a loose outline ready and therefore no excuse for not starting.
The Executive experience (Fremantle Media, Sony Pictures)
I got to travel a lot.  To live and work in a variety of countries and collaborate with people of different cultures, points of view and traditions – 15 countries if I remember correctly.  A brilliant and privileged experience.  One of the greatest challenges, and with it a perk, was I was able to champion and push through the system projects I believed in, and get them to air.
Productions you worked for
'Pirates', a left field children's comedy series for the BBC in the mid 90's that became an unexpected cult hit, not only with children, but also adults. I was the script editor and co-storyliner and the series was naughtily subversive.  Everyone involved in the production of the series gave their all to it.  A hugely enjoyable time, collaboration at its best.
'Salatut Elamat (Secret Lives)'.  Finland's first long running drama series which I helped create and set up in 1999-2000, and which is still on air.  One of the finest writing teams I had the pleasure of working with.
'Little Paris'. One of my passion projects I developed for MediaPro Pictures. It's 6 x 90 min episodes set in the Golden Age of the late 1920s – early 1930s in Bucharest.  It's a classic noir homage throwing together fictional and real characters. I loved researching it. Smaranda Braescu makes an appearance, so does Maria Tanase and Ana Cumpanasu, the woman responsible for putting  the infamous gangster John Dillinger behind bars. Music, murder and mystery. A hard-boiled cynical Marlowesque detective suffering from unrequited love.
'The Pact'. A recent dystopian mini series I've created and written for Katara Studios and which, all things being equal, should be broadcast sometime this year.  All production was based and shot in Romania with an international-Romanian cast.  It was my first venture in the genre and got me excited.
Characterize your favorite screenwriters
Jimmy McGovern. Not a screenwriter as such, but my mentor, a writer who has created and written some of the most iconic UK TV dramas over the past three decades – Passion. Nora Ephron – Emotion. Robert Towne – Master Scribe. Coen brothers – Compelling. James L Brooks (no relation unfortunately) – Genius across any genre. And Phoebe Waller-Bridge. Okay, she has yet to write a screenplay, but she will soon – Uncompromising.
First time in Romania
I came for two weeks on holiday, as a student, in 1978 and made a pen pal from Bucharest.  After this I was completely intrigued and fascinated with Romania, and continually kept up to date on events and people.  Then in 2002 I was sent to Romania by Fremantle Media as a consultant.  Made a lot of very good friends, made myself a family – my partner and I now have a 12 year old son – and made it my home.  It was meant to be and I'm extremely happy here.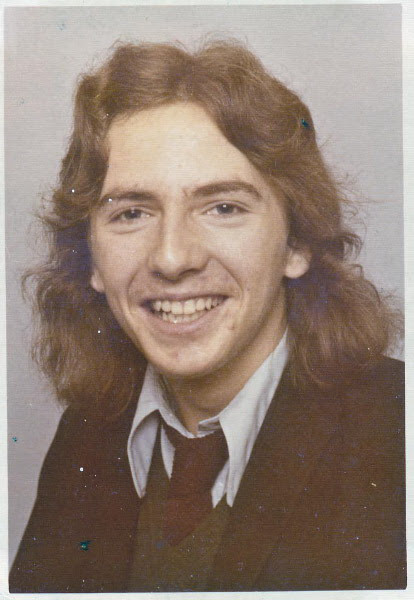 Romanians as characters
Didn't see this one coming! I don't see any reason why Romanians cannot be whatever character they wish to be, or in any genre they choose. However, I appreciate the Romanian subtle sense of humour, most of the time self deprecating, but also, they have a high sense of drama.
Real storytelling vs background noise
Good point. We're saturated with stories right now.  I'd say that real storytelling comes from the heart.  It will have meaning, emotion, structure and keep us constantly asking the question 'What's going to happen next?' Compelling in other words. Memorable, moving and talked about which filters out the chatter.
Storytelling should always be a buzzword in advertising, if properly understood and applied.  Neither is it anything new to advertising.  Procter & Gamble sponsored daytime radio serial dramas in the 1930's to advertise their products.  Soap Operas were born as a result.
Storytelling is becoming big, very big in gaming these past few years. Gaming is set to transform accepted narrative techniques, and usher in a new concept of interactive narrative.  Make storytelling a more fluid medium.  Where the player becomes the story, becomes the protagonist.  A development we should all take note of, one which really excites me.
Elements of a good story. Mistakes of a bad story
All of the above. Plus things happen, significant things that lead to difficult choices to be made and consequences.  It may sound obvious, but strong characters with a definite 'voice' and point of view are crucial.  A story is a journey - be it physical, emotional, psychological or all three.  Poor storytelling will offer little of this.  It will have none of the craft required.
Stories in art vs stories in advertising
I think storytelling in advertising is more immediate.  It's of the moment and intended to be easily and quickly consumed, and then to move onto the next.  Intense snapshots targeted to serve a need and deliver a sharp message.  And there is nothing wrong with that.
Stories in art… I'd say they are more personal and considered. Carefully crafted, labored over and not necessarily created for any commercial purpose – far more about the need to say something, offer a truth or an experience to be shared.
Why storytelling makes us better people?
Where to start?  Most of this I trust to cover in the Workshop.  Storytelling is both essential and powerful.  It teaches us how to see the world from another person's perspective, by standing in their shoes.  It can teach us empathy and compassion, much missing in this age. It enables us to understand our place in the world, to pass on knowledge, show us ways how to live with each other. We are the stories we tell ourselves. Try and imagine a world without stories.
Teaching and learning storytelling
For me the word "trainer" is a misnomer. I consider myself more as an enabler. I was taught that if I knew something of value and importance, then it was my responsibility to pass this on to others who could benefit from it.  I get as much out of this as I get back from doing it.
I learned from many generous mentors, from making many mistakes, from practicing the craft constantly, absorbing everything I possibly could from watching movies, reading novels, taking good advice from experienced and established storytellers from across many different fields.  I'm still learning and will continue to do so.  It's part of the job.
How much can be taught? A great deal. The basics can be learned, the tools needed and how to use and apply them when crafting a story.  How to identify problems and fix them.
The Story Road Workshop
I believe I've hopefully covered most of it here.  It's a map, a guide to enable people towards better storytelling, whatever their background or interests. Because the craft of storytelling, the foundations upon which a true story is built upon, is being lost, sidelined and ignored. Because too many people keep asking why their story doesn't work.
My true desire for the participants is that the Workshop is an enjoyable, immersive and shared experience for them all.  That with this comes value to compliment their storytelling.  An opportunity to step up and refine their skills.