In the midst of the pandemic, as it is time to look left and right from the hospital crisis, Hope and Homes for Children launched a new fundraising campaign in order to help vulnerable children to remain with their families.
The video spot that accompanies the campaign was made together with director Tom Wilson who makes an emotional storytelling about single children waiting home for their parents gone to work and about the risk of institutionalizing those living in poverty.
It was also important that there was no sense of blame in the story. The idea is that the mother is forced to leave her child alone for longer and longer periods - not because she's a bad mother, but because of material necessity
The spot was made by a three creatives team: Felicia Stoica, Cătălina Groza and Corneliu Dobrea and on the platform www.pretulbinelui.ro all those who want to donate monthly for the Hope and Homes for Children campaign can gather together. We discuss below with Tom Wilson about creation stages and what was like to work with a child actor. And, since we found him between two projects, we also asked him what he liked about his life in Romania.
Short bio
I grew up in Colne, a small mill-town in the North West of England where the train tracks literally end. Then I studied Politics, Philosophy & Economics at Oxford - which was obviously a very different place and quite a strange experience. I also studied Art & Design, and always was really into painting and photography as a kid, which led me into cinema - I made my first film when I was 15 on Super8 film as part of an art project. I actually grew up without at TV and the first films I saw were crazy arthouse things like Derek Jarman and Buñuel, which gave me a totally warped view of what cinema was all about!
My transition to directing was gradual: I started out as a print journalist, then began creating radio packages, and finally ended up producing my own short documentaries for the BBC. So in a way I guess I have an editing background. I definitely see film as editor's medium.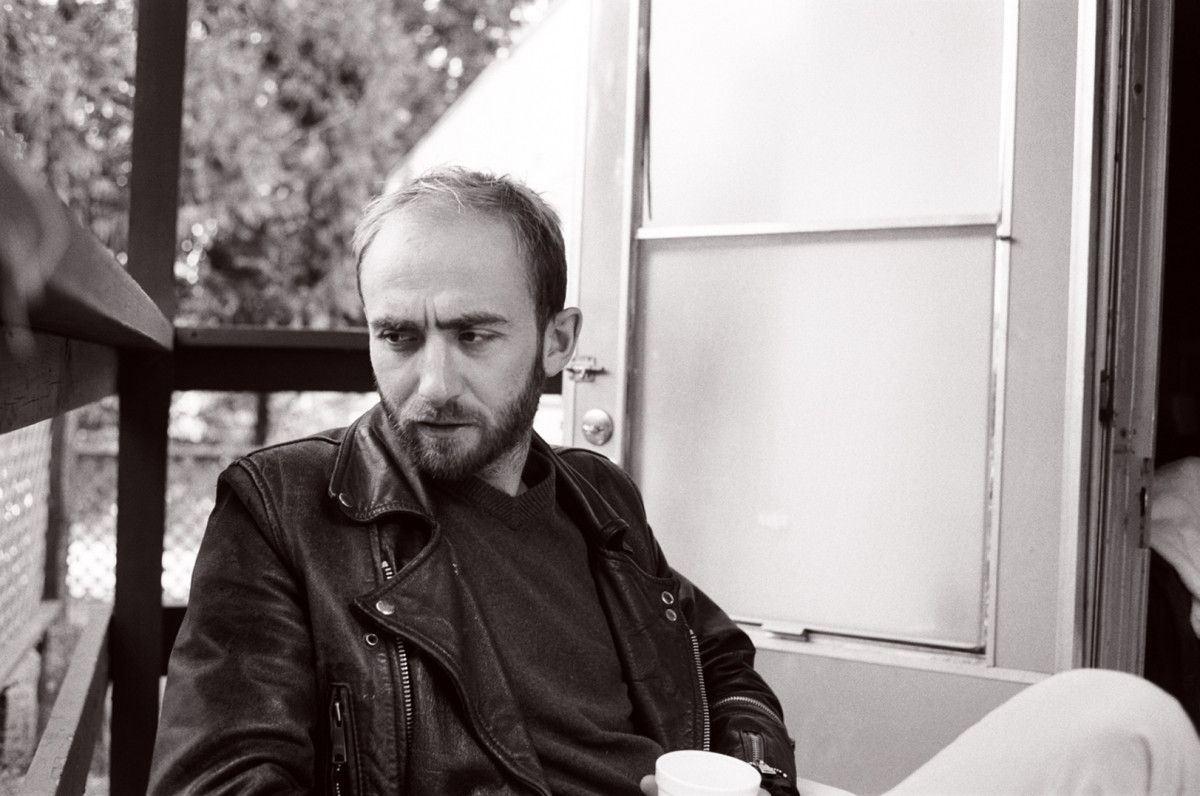 What attracts you when writing and directing a new film
It's a massive cliché to say it, but it's true: it's all about storytelling. We understand ourselves by telling stories and we literally descend into madness when we can't construct narratives for ourselves. So working in film, for me, is all about deciding which stories are worth telling and finding new and compelling ways to do this. Presenting a story is our way, as a society, that we say "Look! This is important! - and so making a film has a massive ethical dimension.
I also think it's fascinating how the job of director is totally fluid - different people see the role in different ways - so you're always learning, always discovering new aspects of the role that you might never have previously even thought about. It's why you can learn something from every director.
Working in advertising
I started out as a self-shooter (or "predator", as apparently people are now calling them - producer-director-editors). I'd go and shoot social stories, things like a report on "the last leper colony in Romania" or "the Romani Elvis Presley". My first paid commercial, shot with a proper crew, was for Danone. I was going to write that this must have been 2015 / 2016 - but I just checked and it was actually 2012! Time files...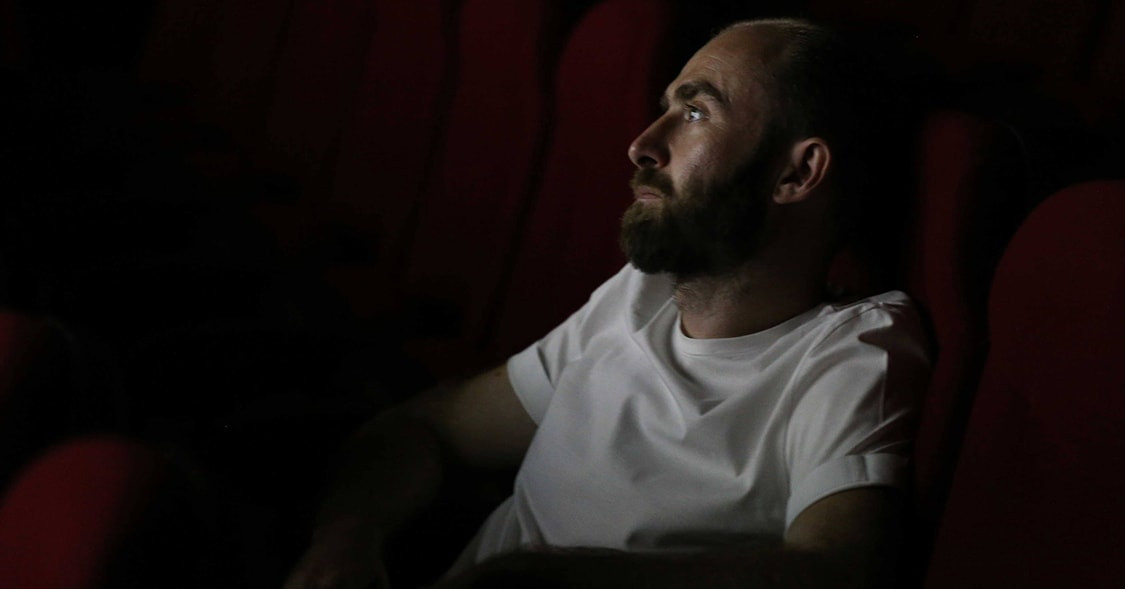 Your story with Romania
I've told the story so many times I'm not sure if it's true any more! I first visited in 1999 before I went to university - I met contemporary artist Vlad Nanca in Cabana Babele in a thunderstorm, He invited me back to Romania to DJ a few times, and decided I wanted to move to Romania once I finished university. I had a Romanian girlfriend, and wanted to be with her - plus I really wanted to get out of England and had absolutely no desire to get a job in finance / management consultancy like most of my colleagues.
What did you know back then about our country
Back in 1999 I knew about Ceausescu and that was about it. I learned the language pretty fast but plateaued early.I'm not improving much, sadly. In fact, I think I'm regressing.
Likes and dislikes
There's loads of positive aspects to living here: I like the people (obviously) and love the countryside - being able to escape up Piatra Craiului at the weekend is pretty amazing. I prefer not to dwell on the bad things - but I quickly learned that nothing can ruin you day like a visit to Posta Romana.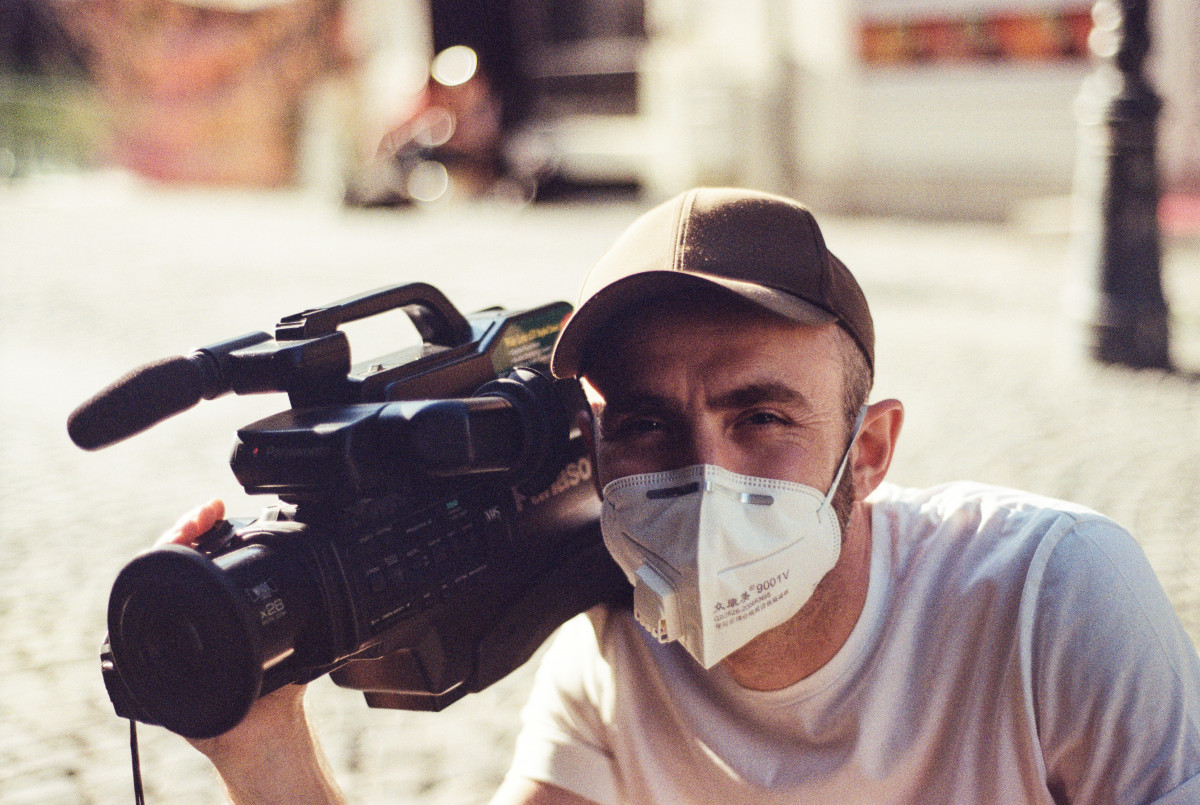 Pandemic times
I was meant to direct a job in Kuwait the week the lockdown was imposed, and this (and loads of other jobs) ended up being cancelled. But it wasn't all bad. I managed to direct a Vodafone TVC remotely under lockdown, getting people to film themselves on webcams and whatever they had around.
Then on the very day the lockdown lifted, we were out filming a project that had been delayed. The work hasn't really stopped since then. I feel really fortunate - loads of people are still really suffering, facing the prospect of having to completely rethink their careers, so I really can't complain. During lockdown I had time to work on my film script (and actually secretly loved not having to go out).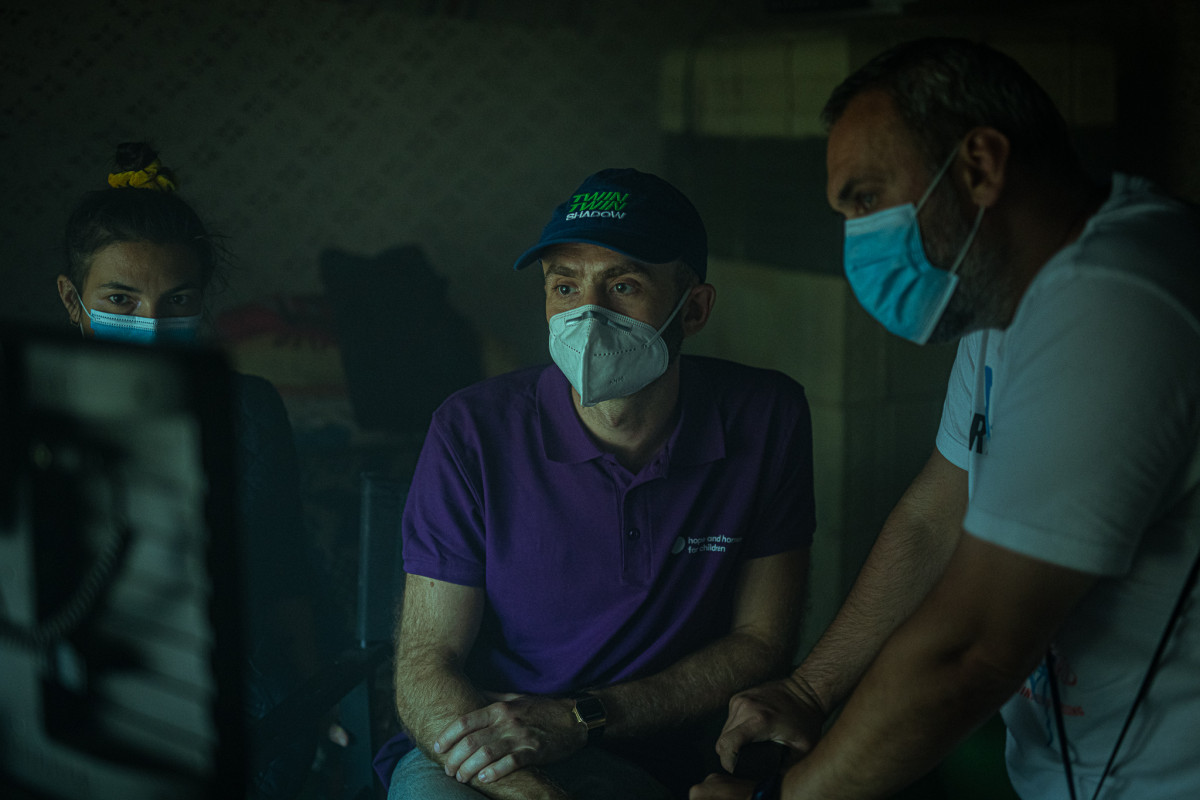 Shooting a video for a fundraising campaign
For me it's exactly the same process, only I'd say that when it's a social cause you get a bit more emotionally involved. You know that a really strong campaign can have a huge impact on fundraising, so it makes you think everything over doubly hard.
The brief for Hope and Homes for Children campaign
I don't think I got a brief, and don't think I even wrote a treatment! It all started with a phone call with Felicia Stoica, where we discussed the project. I worked really closely with Felicia on this one, and we brainstormed our way through different versions of the TVC until we came up with an approach we were both happy with.
I'd shot lots of similar stuff - including a feature-length film shot in a Romanian village using non-actors and TVCs for the charity Ovidiu Ro. I'd even done some reporting on the issue of adoptions in Romania (I'd interviewed kids in institutions) - so we pretty much clicked right away. I'd like to think that my enthusiasm for the project was apparent from the start.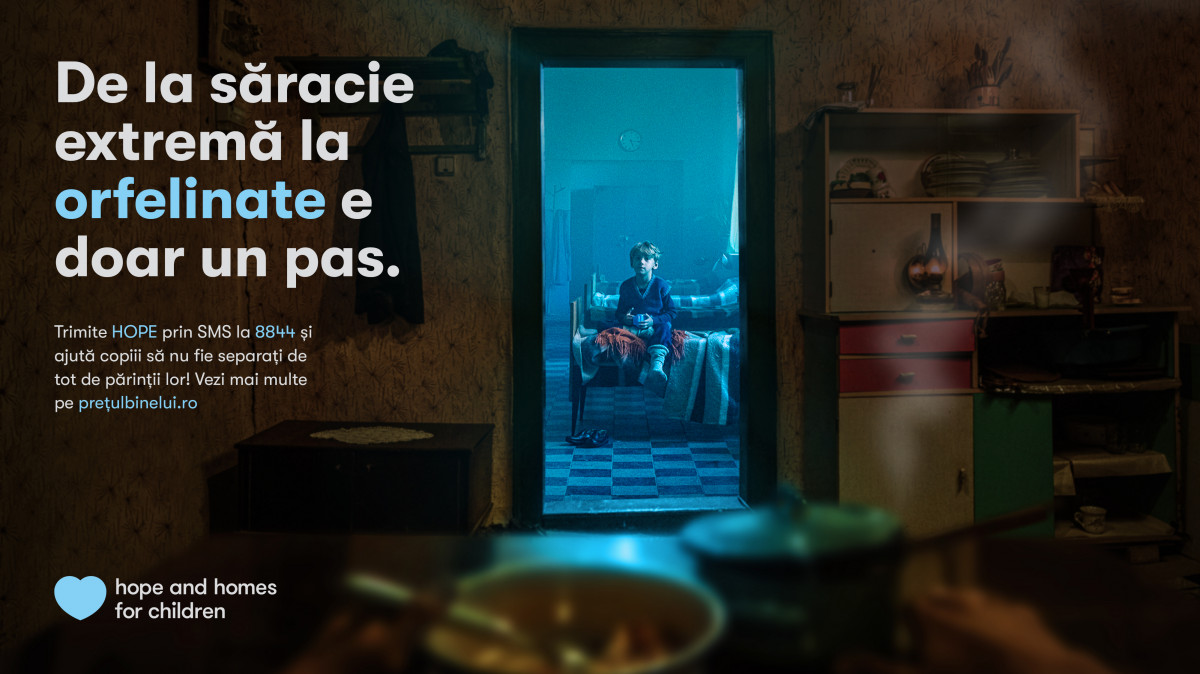 Production stages
First we came up with the concept - what we'd see, where the camera would be, how it would behave - and then we moved on to casting and locations. Once we'd seen the locations we could properly draw up a shooting board. We hit gold with our lead actor, Calin. He was an absolute star.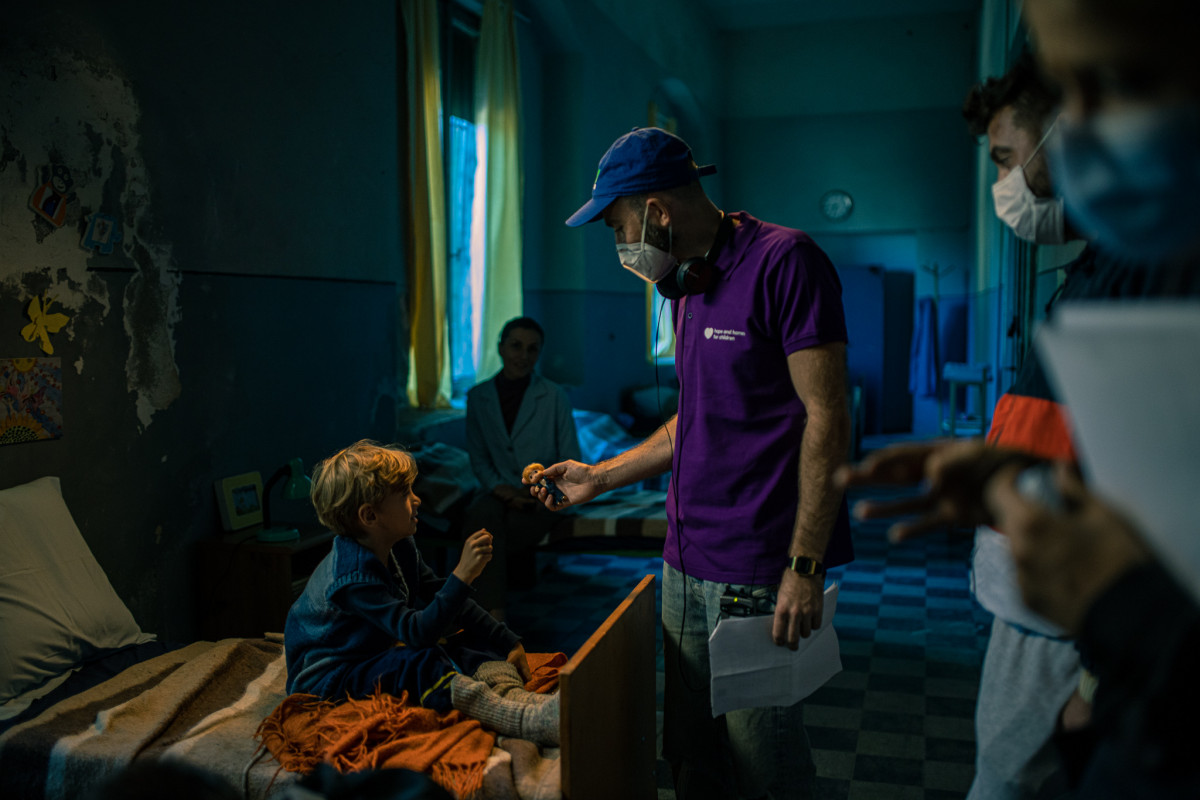 Working with children
I prefer working with children over adults, any time! Kids are natural actors - they spend most of their time playing and imagining, and so acting for them is simple. It doesn't need explaining. They don't have to suspend their disbelief like adults do. Adults turn acting into this big difficult complex process - which is both is and isn't. For kids, it's easy. They get it right away.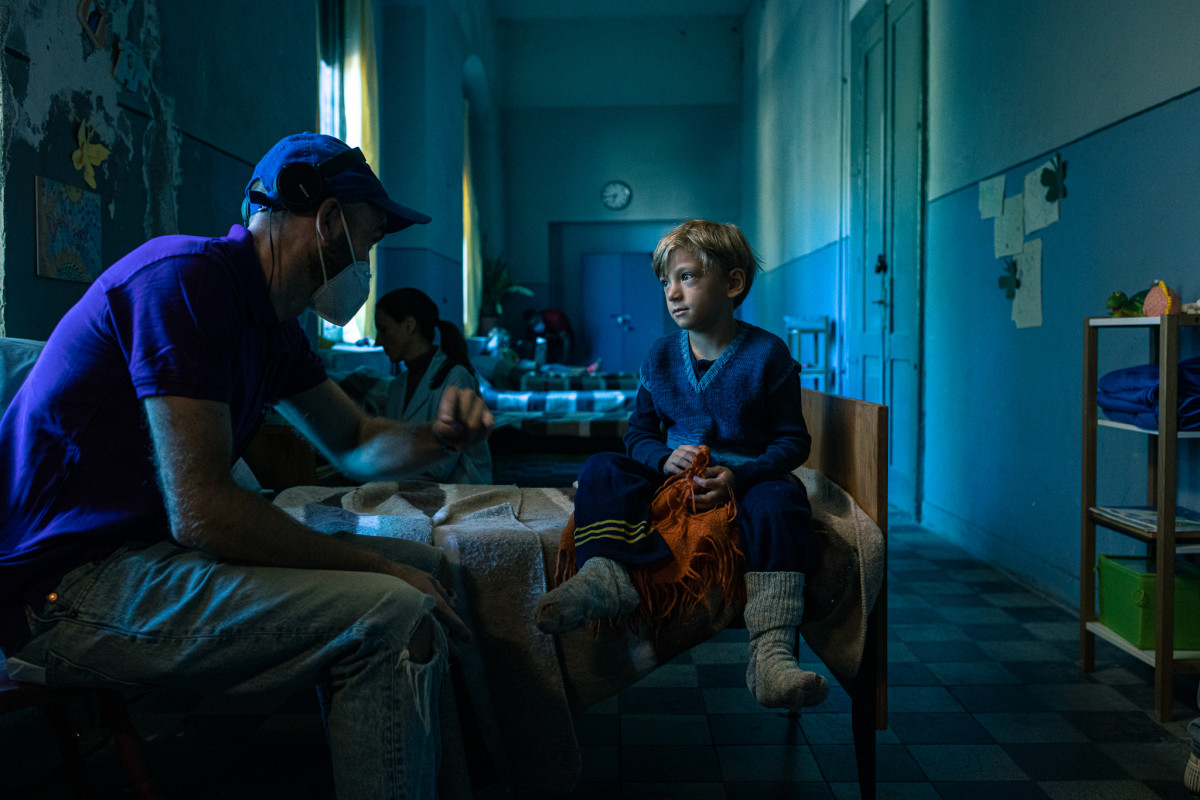 The story and the message of the video
The most important thing for me was to create an emotional connection with the child on the screen. We needed to create a sense of empathy. But it was also important that there was no sense of blame in the story.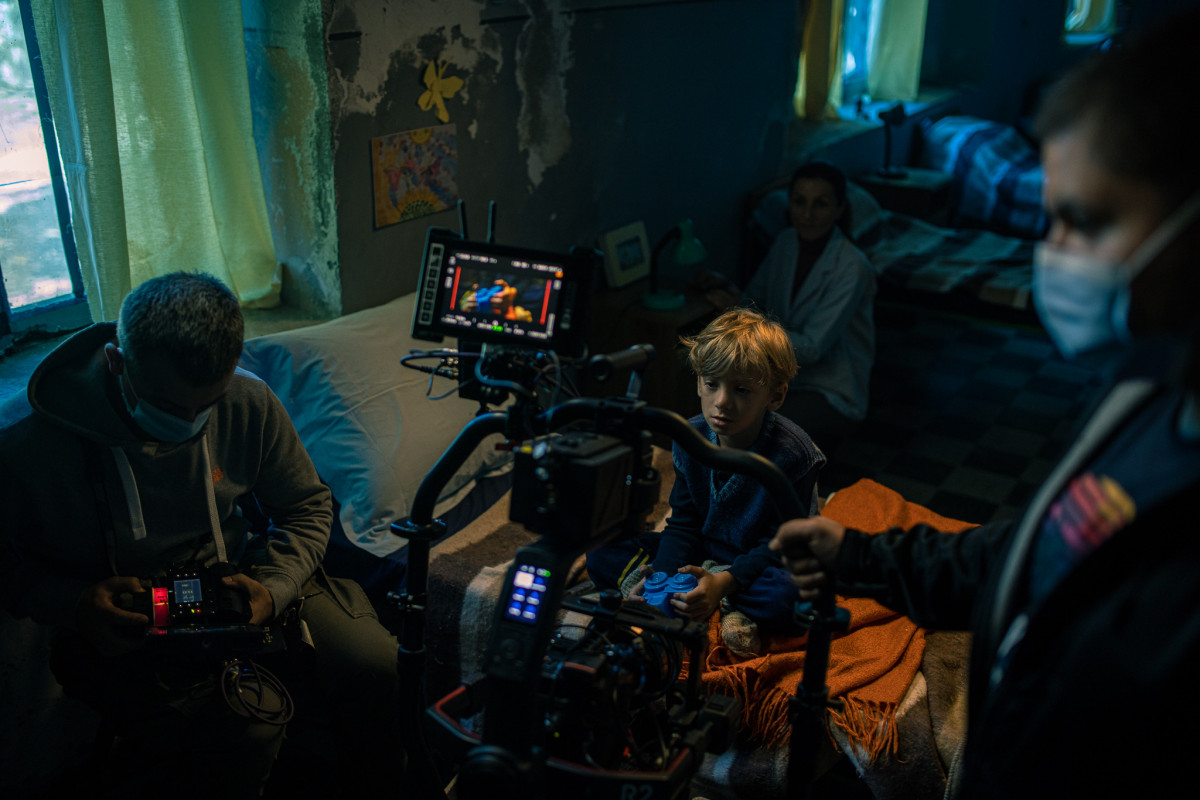 The idea is that the mother is forced to leave her child alone for longer and longer periods - not because she's a bad mother, but because of material necessity. Blaming the parents is a really common reaction in these situations, when in fact much of the time the parents are just trying to provide for their children in impossible circumstances.
It was a bit of a balancing act: we had to show that poverty can trigger family separations, while not actually being the direct cause.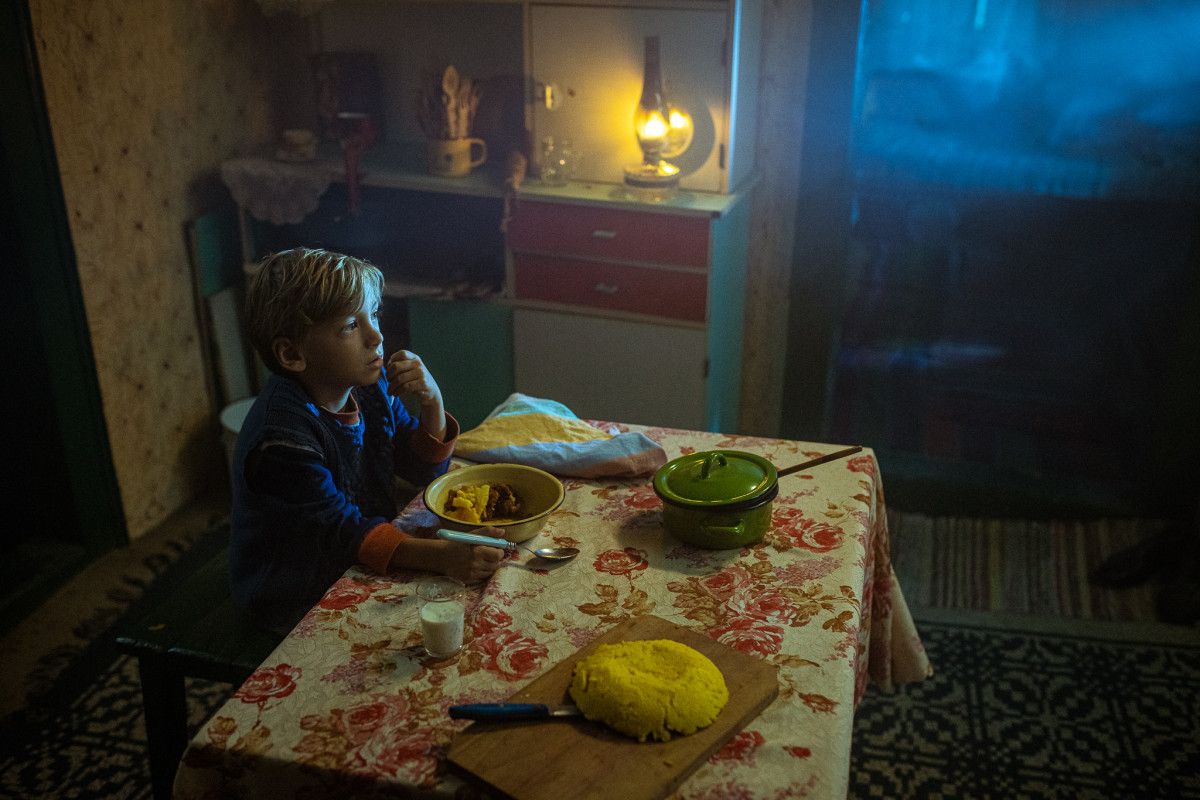 The reactions
We had really positive reactions right from the start. I showed it to my agent in the UK and she started crying (!) which is always a really good sign. People I really respect actually reached out to say that they liked the TVC, which is massively important. Getting that kind of feedback is always amazing.
Next projects this year
I'm just about to start casting my next feature film, provisionally entitled "Quixote's Last Film", and it's a thriller. It's my third feature, but my first film with an actual budget - so I'm looking forwards to not having to worry about things like catering and transportation, which always take up so much of your time if you're doing everything yourself. Corneliu Porumboiu is producing - he's a great cineast, so it's a real honor to be working with him. When he makes a suggestion you sit up and take note.
Also, I just got signed (today!) to Feel Film London, a UK production company that does both commercials and fiction work. I'm really excited to be on their roster, alongside some really amazing directors, like Toby Haynes.