Selim Unlusoy grew up on the streets of Istanbul, wishing to become a psychologist. Finally he let himself won over by advertising and his passion for people and psychology became a strong suit.
For Selim courage is an essential trait. Courage determined him to study abroad when he was only 15 years old, courage is what made him get a job during college and this is what he wishes to give to his clients, courage to take chances and win. He loves advertising because it makes it possible for him to stay up-to-date with everything new and because he gets to work with great people.
He has a spot among the 15 leading creative advertisers, being the most awarded Turk ad man in the world. Before joining Leo Burnett Moscow he worked for Leo Burnett Istanbul and DDB&Co, contributing to the success the agency obtained when being ranked amongst the top three creative agencies of the year at Cannes Lions.
In this interview for AdStory he talks about how he won 50 trophies, his sources of inspiration and what truly counts after accumulating experience and prestige in this industry.
I grew up on the streets of the capital of many civilizations, Istanbul. As a child, I dreamt of becoming a psychologist actually.
The craziest thing I did in high school was making the decision to study abroad. I still think it's quite brave for a 15 year old kid.
In college I was the guy who was almost never there. I had the chance to be in agencies so I took advantage of that chance to the fullest.
I decided I wanted to work in advertising when I realized it's in fact a love affair between psychology and sociology as well as design and art.
What is great about our agency is the people. And I don't just mean our office, the whole network is based on the value it has given to the people. Our HumanKind approach is inspired by this very foundation.
This how my desk looks like: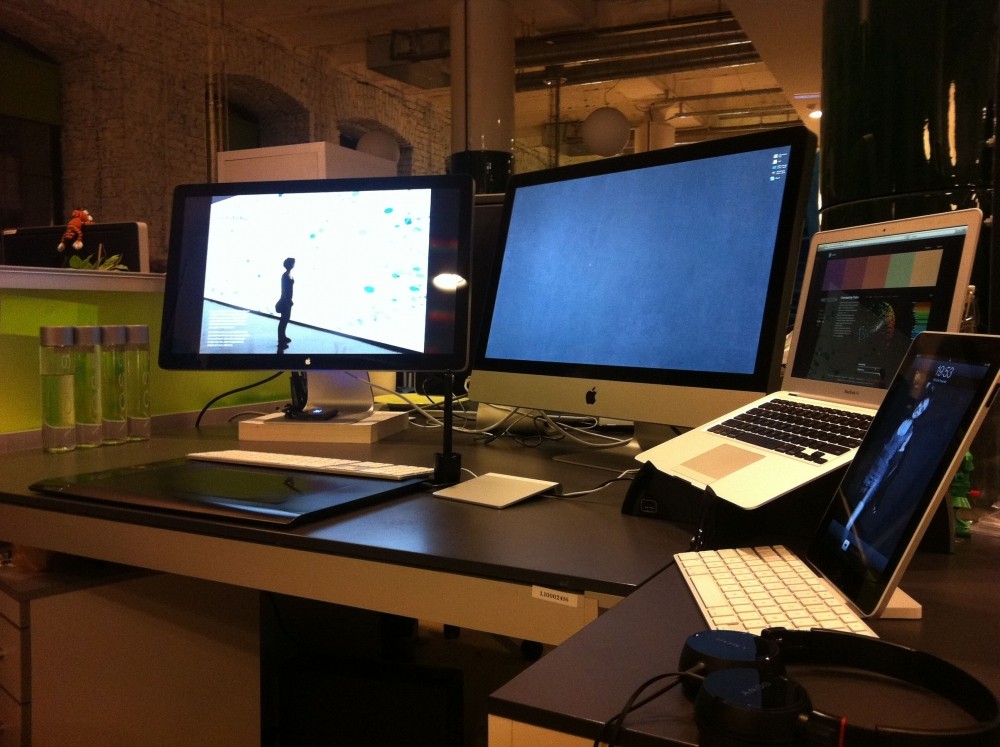 My relationship status with advertising, thank God, is not posted on a social network.
What is great about working in advertising is that the pursuit of "new" never stops.
The work I am most proud of is not necessarily mine and I enjoy applauding other creatives' work as much as mine.
The most rewarding moment in my career was when I realized (after earning many) that there is so much more to advertising than just trying to get awards. These days I find convincing a client to do something brave more rewarding than getting awards.
Great creative campaigns have almost nothing in common but greatness. But I believe the secret, or at least one of the secrets, is the same secret to comedy: timing.
The best clients are the ones that are brave. Period.
The worst clients are the ones that are not yet working with you.
I feel most frustrated when a good idea is somehow killed and when there's nothing you can do about it. See, "good" is a point of view and there are a lot of people who won't share your perspective.
My favorite place to fish insights from is people's minds.
My favourite campaign is Boag's Draught - Pure Waters.
My best sources of inspiration are definitely not ad blogs, no offense. The inspiration, I believe, should always come from anything but advertising. So this is for the creatives: Guys, if you find yourselves browsing through great campaigns and thinking you should do something like that, you're on the wrong path.
In my browser history you can find a lot of architectural sites as well as Behance portfolios, tons of YouTube videos.
So this is an old photo of me, literally seconds before the announcement of my first big accomplishment: Winner in regional Cannes Young Lions Competition Print Category. Months later, we had the Silver medal at Cannes, which is still the highest mention Turkey has to this day.